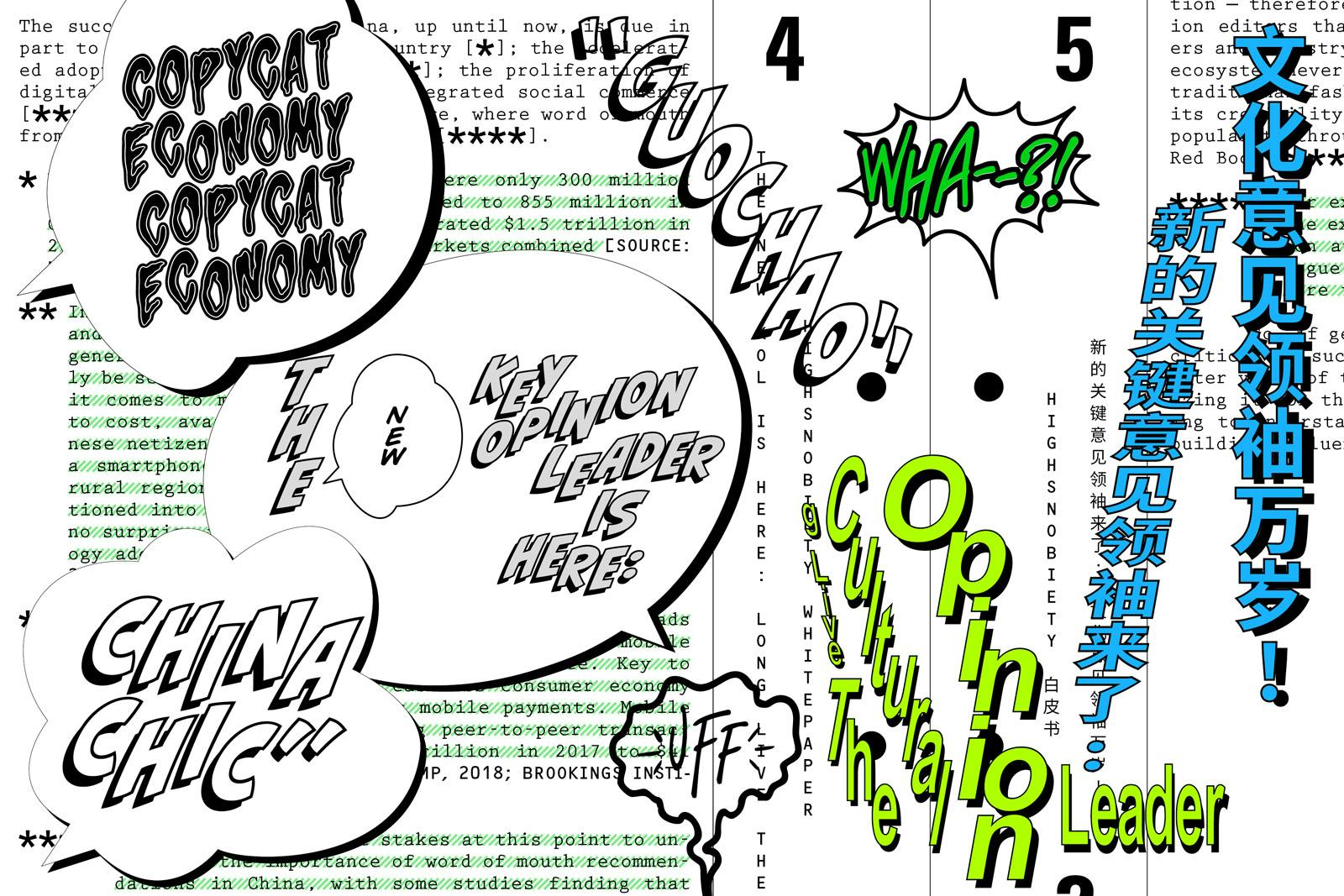 Our latest research, presented in our The New Key Opinion Leader is Here: Long Live the Cultural Opinion Leader report — written in partnership with Tony Wang and with data from TD Reply — evaluates how a new generation of Chinese key opinion leaders (KOLs) are growing up on a different set of platforms and changing the rules of influencer marketing. We call them Cultural Opinion Leaders (COLs).  Driven by Gen Z culture, COLs will set the tone going forward for how brands navigate influence in China and beyond.
This new generation of pioneering tastemakers — that we in Europe and the US often refer to as Cultural Pioneers — have a different cultural context, growing up in China after the '90s, and correspondingly have a different set of underlying values and motivating factors that drive their interest in fashion and culture at large. This emerging class of opinion leaders is defined by the authority and depth of the engagement they've accrued, and not always the scale of their reach.
With this in mind, it will become vital for brands to update their influencer marketing strategy in China going forward. Data shows engagement with traditional fashion KOLs is stagnating and declining. Additionally, nearly every expert we spoke to cited "influencer fatigue" as a very real concern — both on the client and talent side — broaching an urgent question around "what's next" for the KOL economy, now that the COL has entered the space.
For this installment of the Highsnobiety Insights white paper series, we're charting how the next generation of KOLs will change the rules of influence in China. In this report, we answer:
- Who are the COLs in China, and what matters to them creatively and culturally?
- Where does this leave current KOL marketing?
- What common misconceptions exist around KOL marketing?
- How can brands take a more nuanced approach to engaging with influencers in China?
- What platforms will COLs be using, and what kinds of content will influence them?
For access to the complete report and to enroll in a 10-day email series breaking down key findings, sign up here.