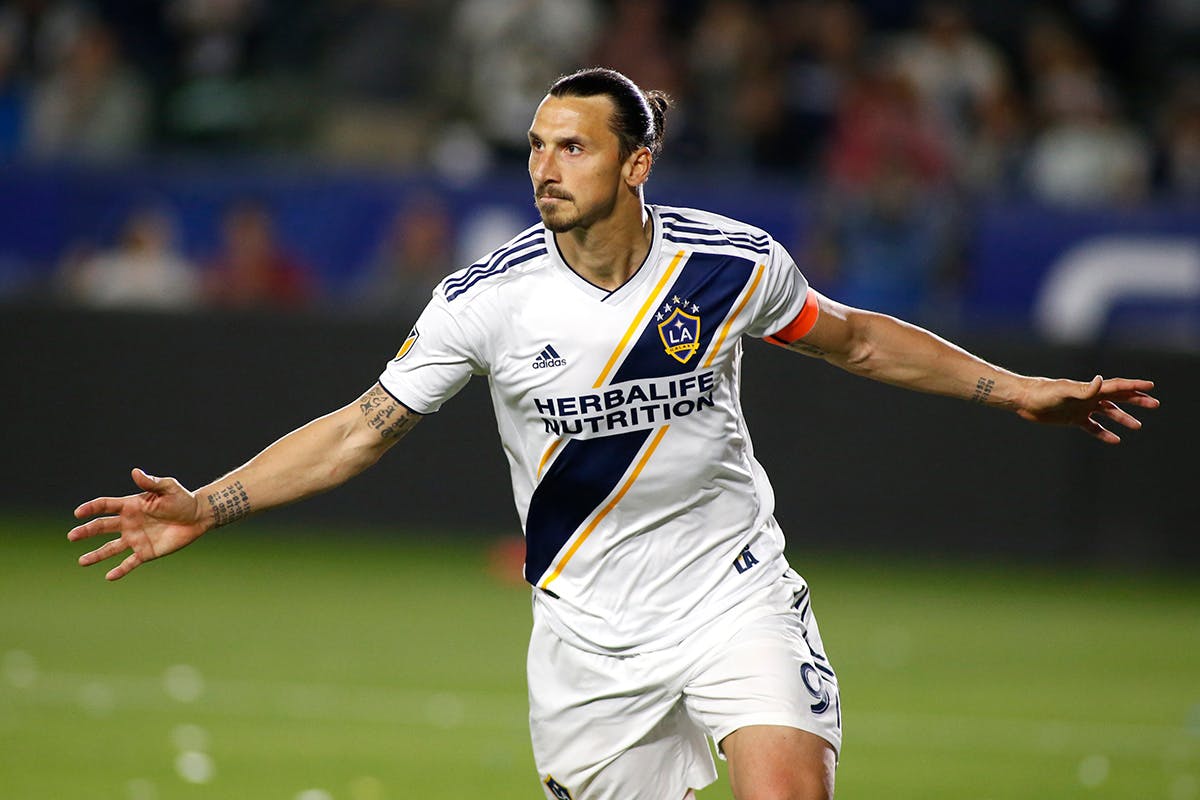 [Update: Wednesday, 27 November, 7am EST] After posting a jersey of Swedish first league club Hammarby IF to his Instagram, Zlatan Ibrahimovic stoked speculation that he had signed with the club as a player. Now, though, it has been revealed that the former Manchester United star has actually bought a 50 percent stake in AEG Sweden, the company that in turn owns a stake in Hammarby IF. This makes the legendary striker a part-owner of the Swedish first league side going forward.
As the BBC reports, AEG also owns LA Galaxy, the MLS team Zlatan played for this past season before mutually agreeing to part ways. Zlatan is quoted as saying, "I am excited for the opportunity to continue my relationship with AEG while supporting one of the most interesting and influential clubs in Sweden."
AEG president and chief executive Dan Beckerman added, "AEG will continue to hold our remaining ownership shares in Hammarby and support the club's operations and development, but now it will be in collaboration with one of the most knowledgeable and iconic players of all time."
To read our original article on Zlatan's mystery announcement, read on below.
Zlatan Ibrahimovic and headlines go together like peanut butter and jelly. Today, the former Los Angeles Galaxy striker seemed to confirm his new club will be Swedish first league side Hammarby IF, as per a cryptic Instagram post.
Ibrahimovic shared a video that shows Hammarby's jersey with his name on the back of it. He also tagged the club in the caption.
Since then, however, the club's communications manager, Axel Pershagen, has released a statement saying, "Zlatan has not joined us yet. I have nothing to say about that right now. If he had signed a contract it would be on our website, as that is how we usually announce our new signings."
Ibrahimovic is no stranger to taking things into his own hands, announcing his arrival for Manchester United in 2016 on his own social media accounts before the club was able to communicate the agreement.
The player is out of contract after leaving MLS' LA Galaxy at the end of the 2019 season and speculation has been rife as to where Ibra would land, although nobody expected it to be Hammarby IF. If its official statement is anything to go by, neither did the club.
As always, stay tuned for updates.