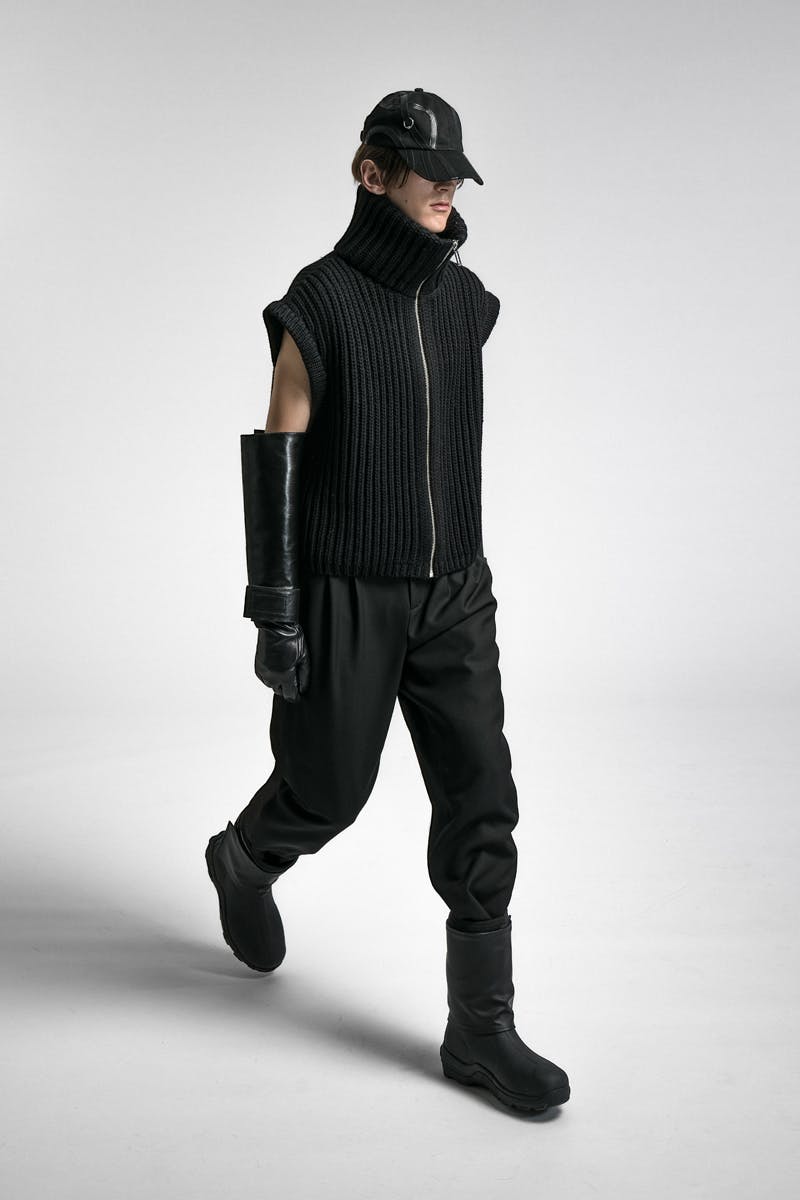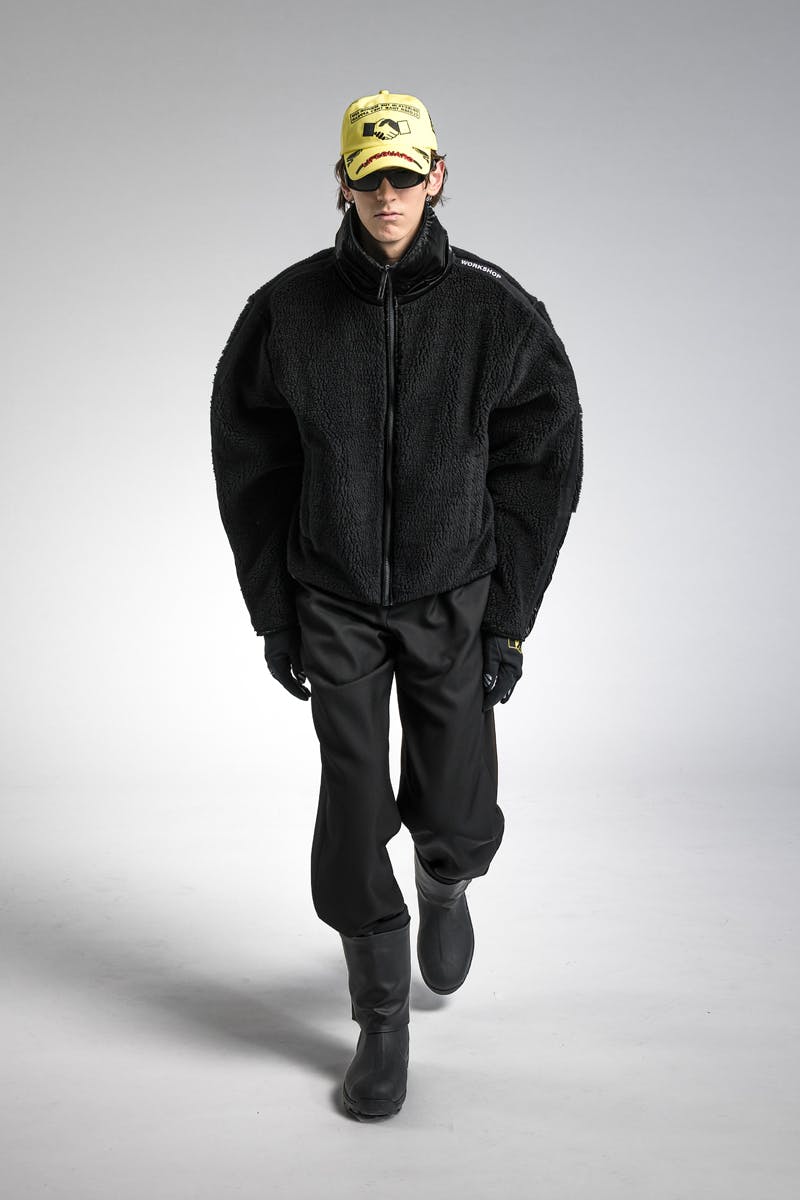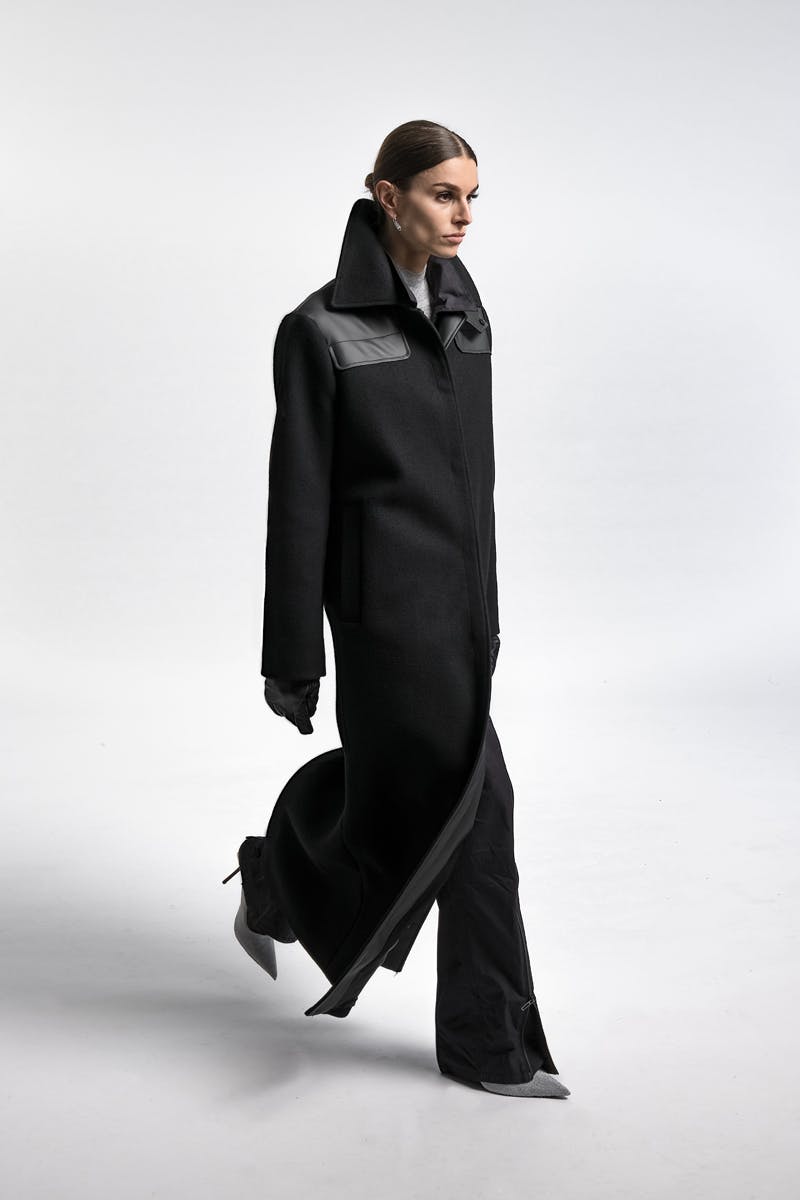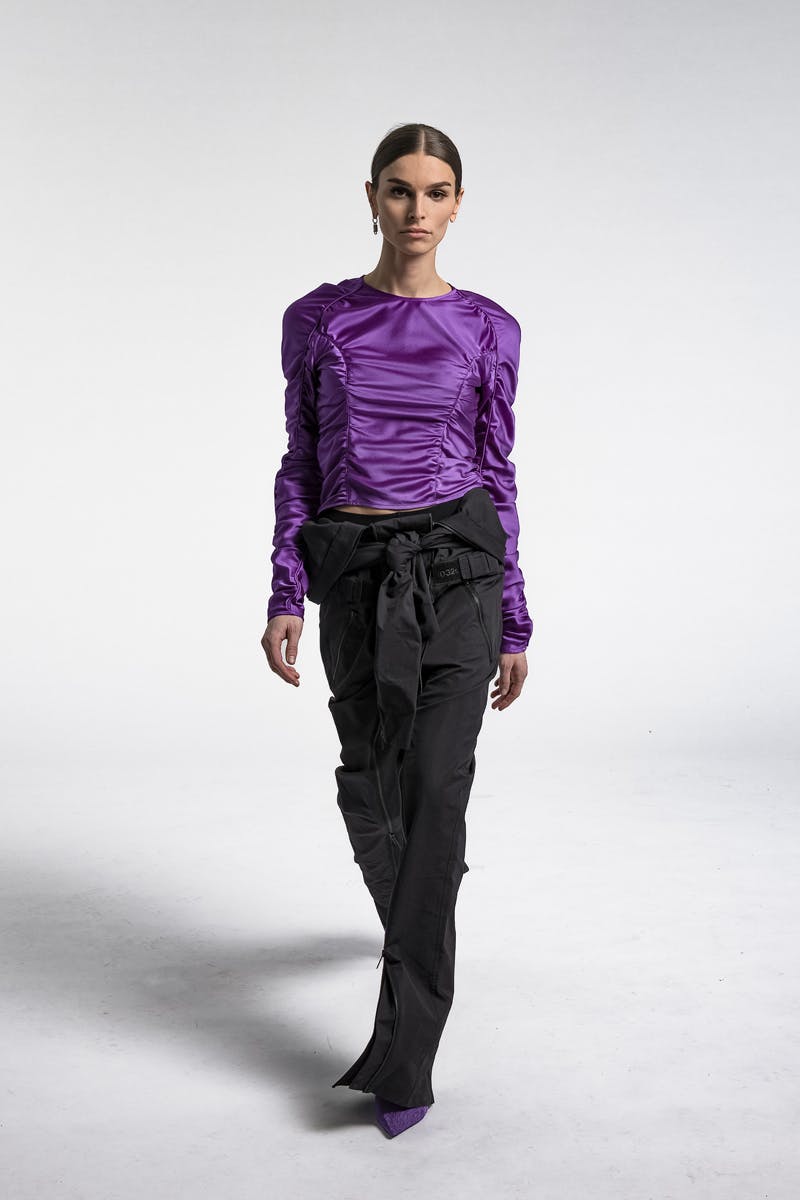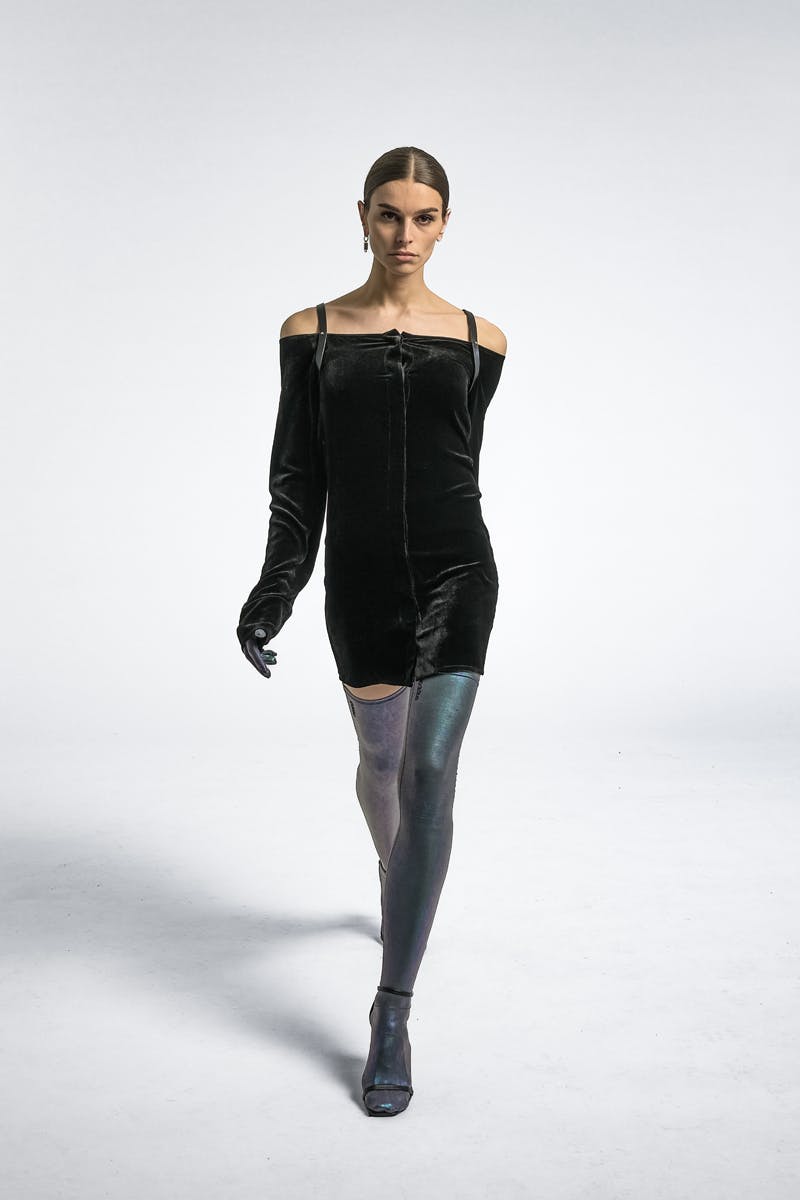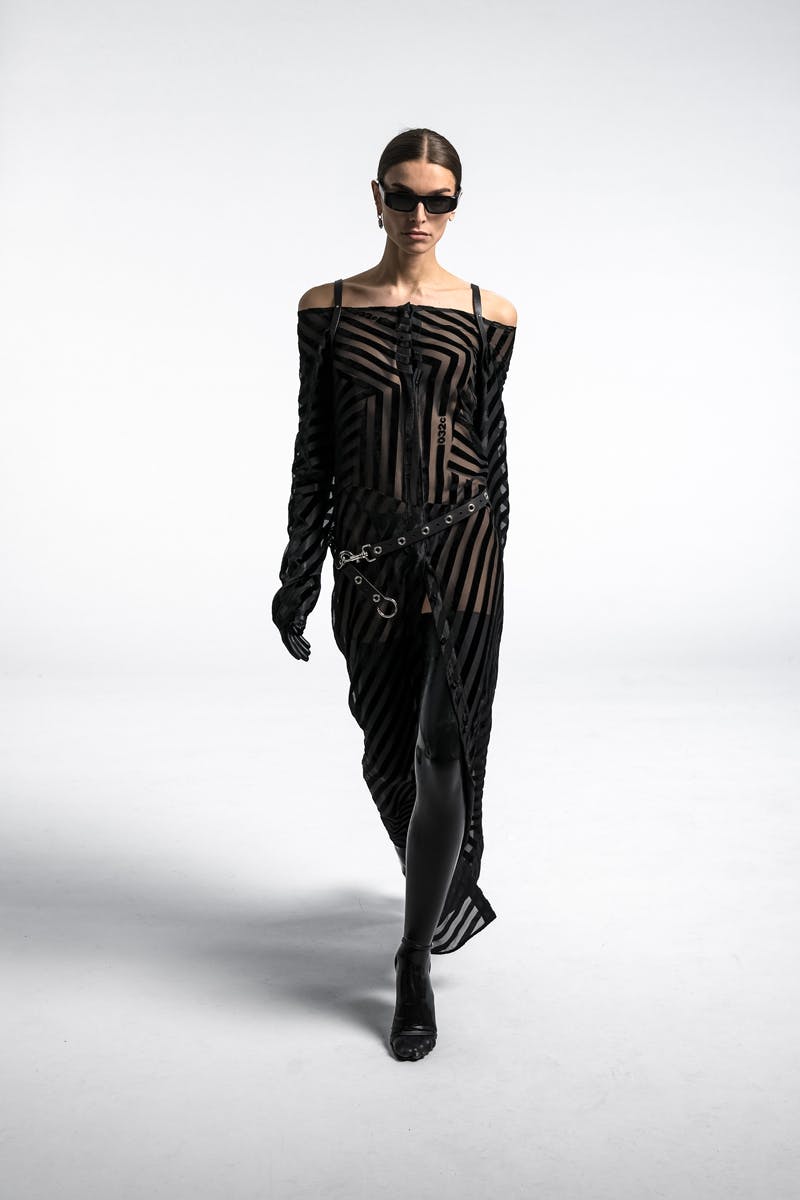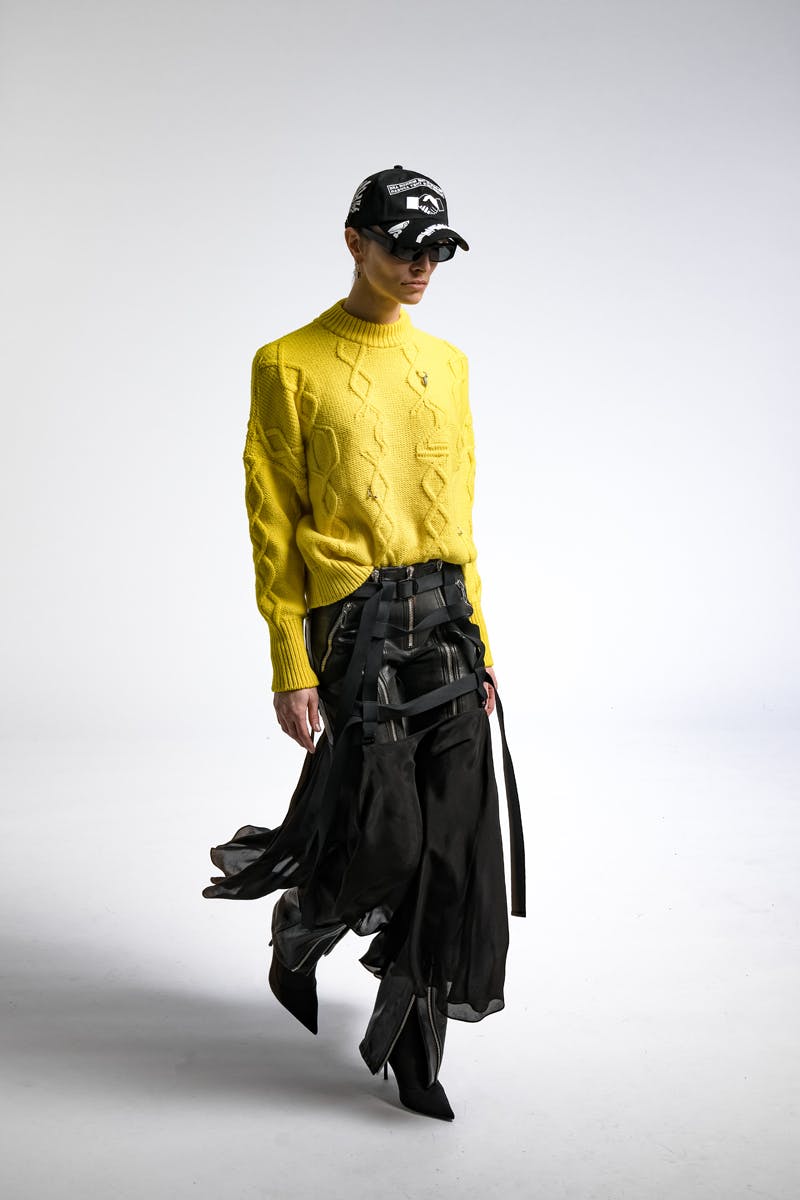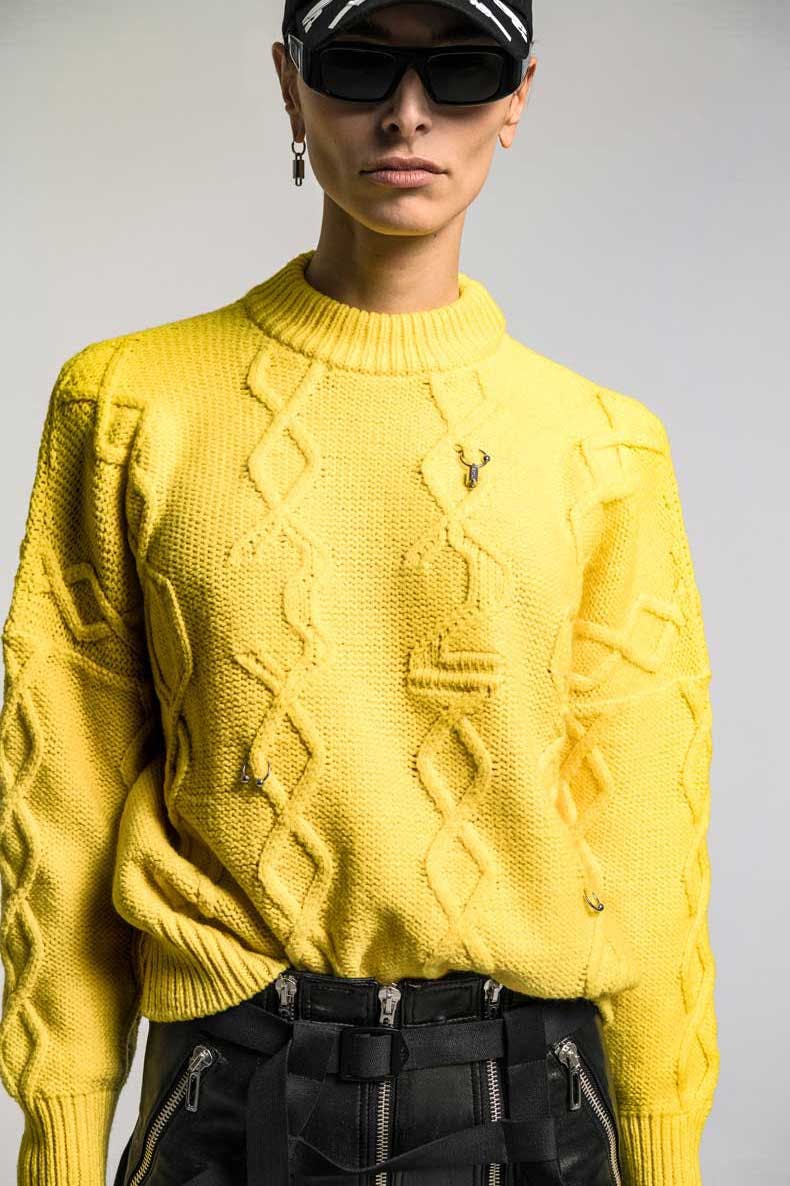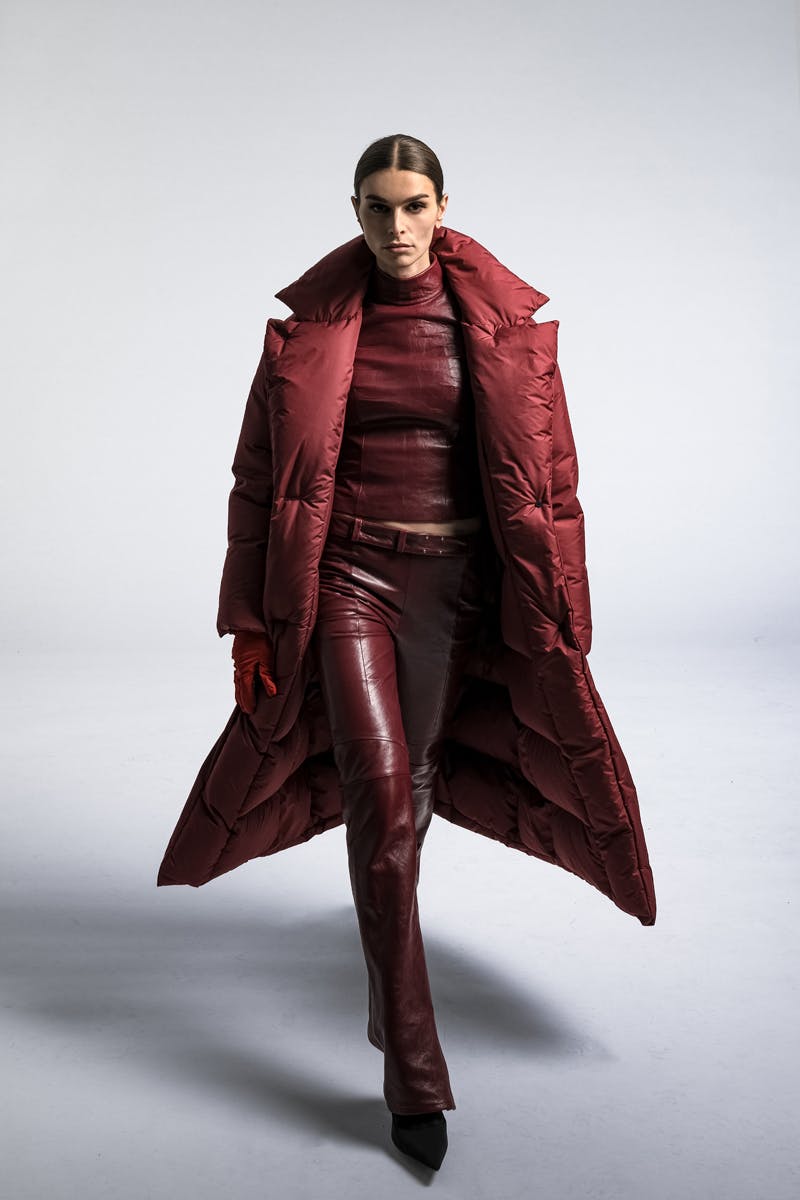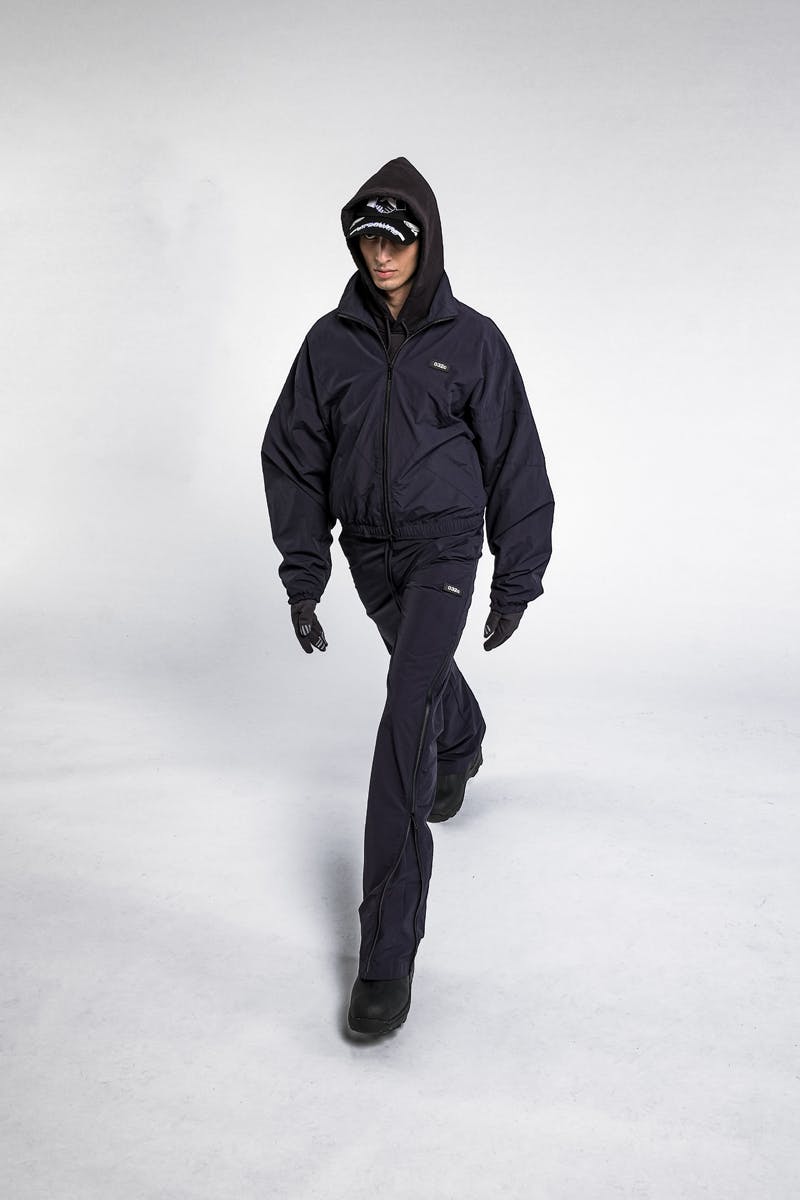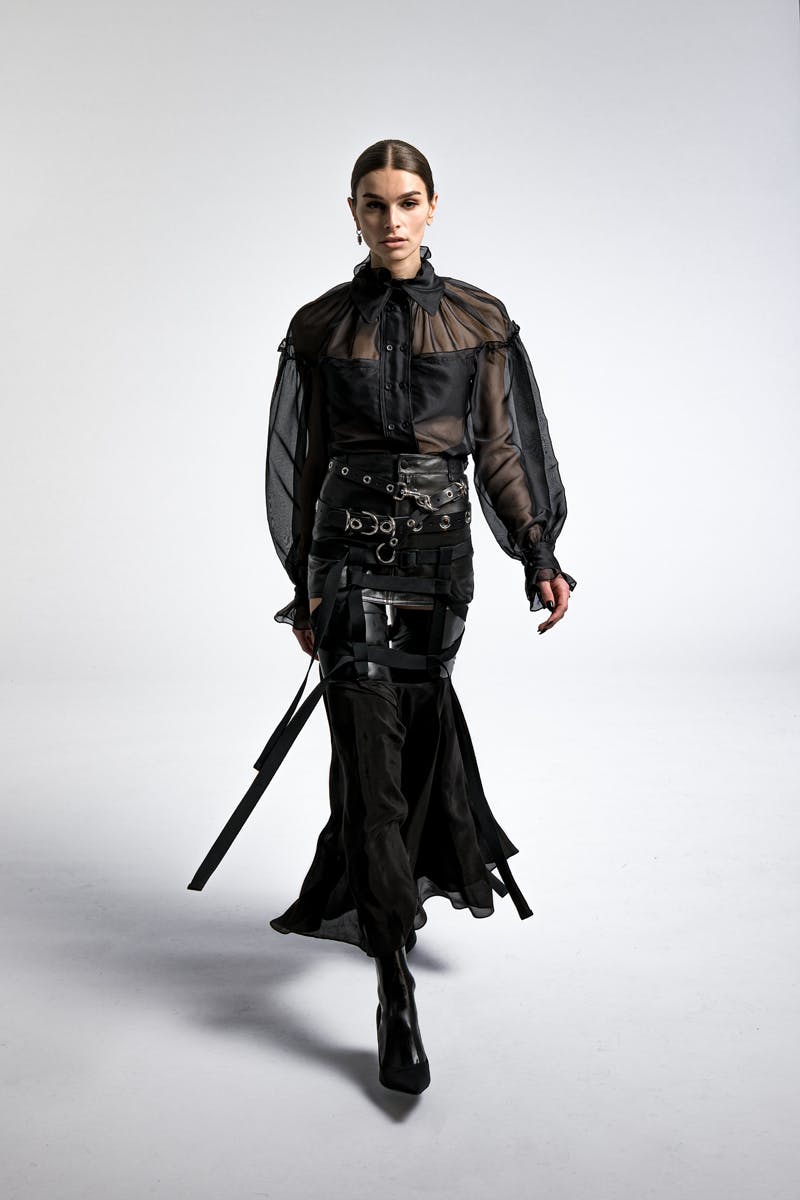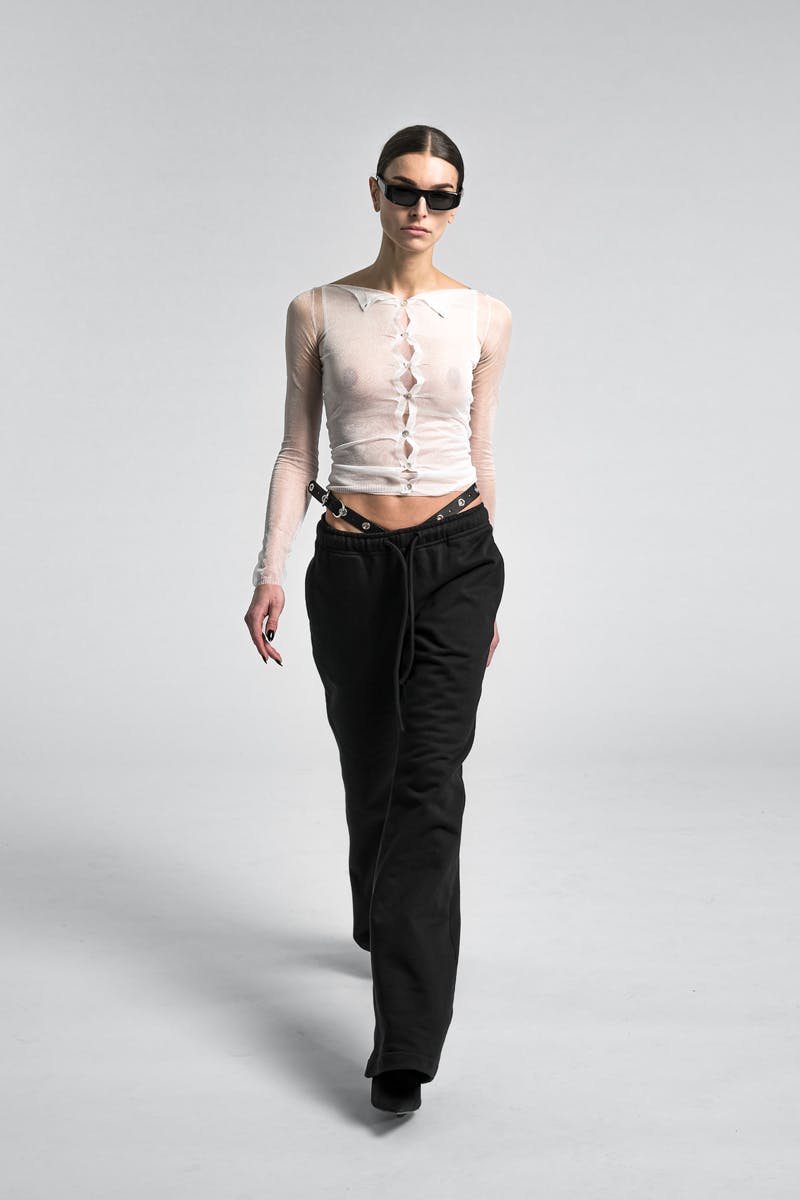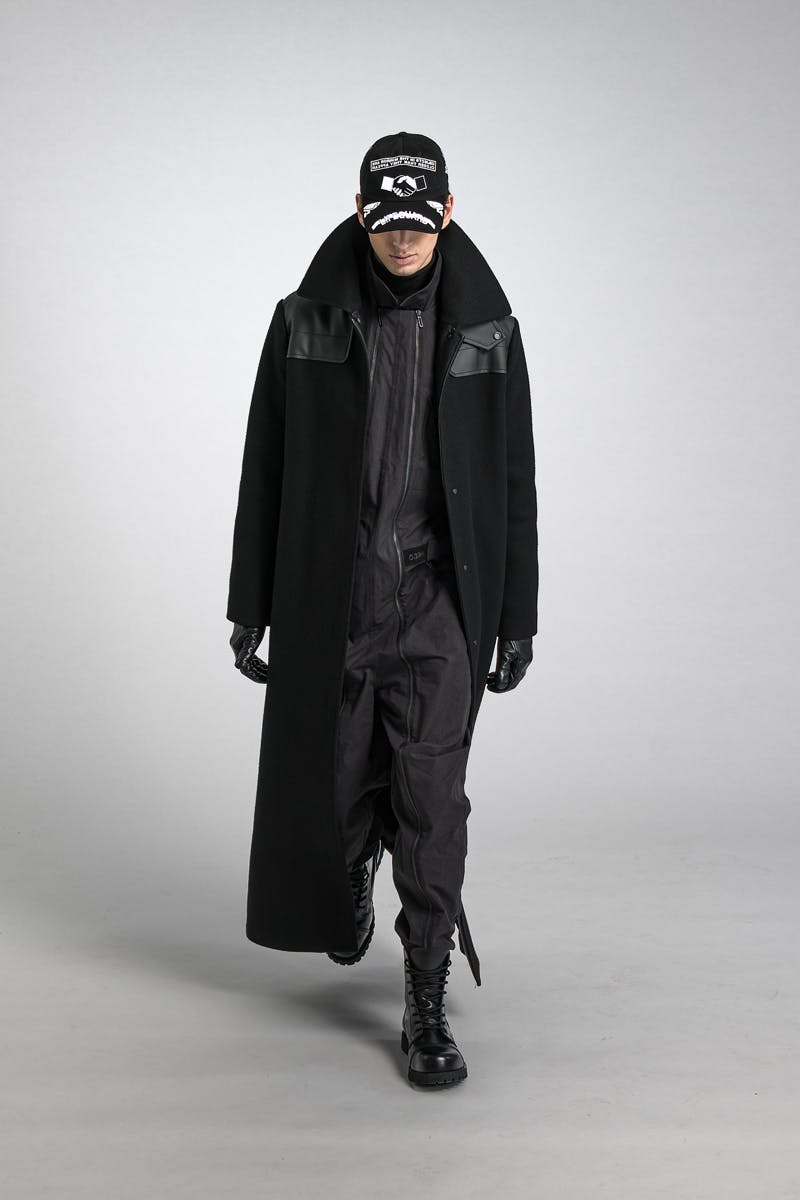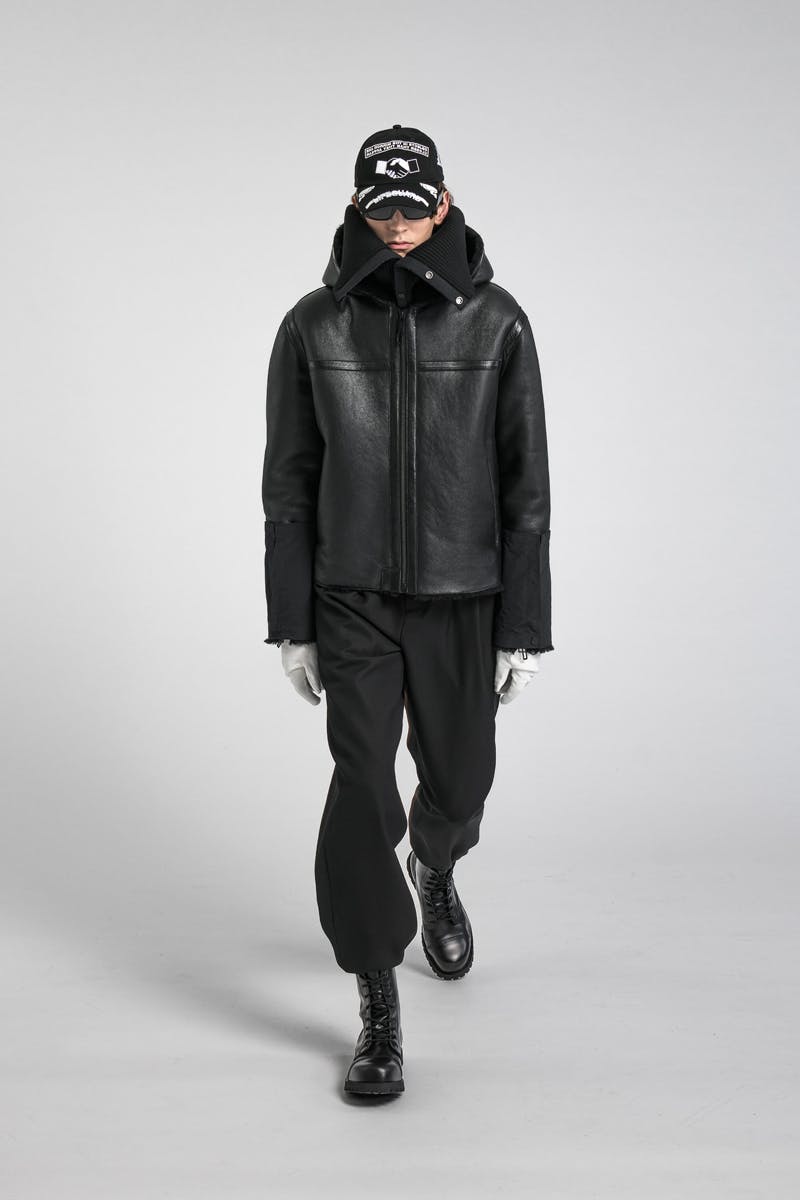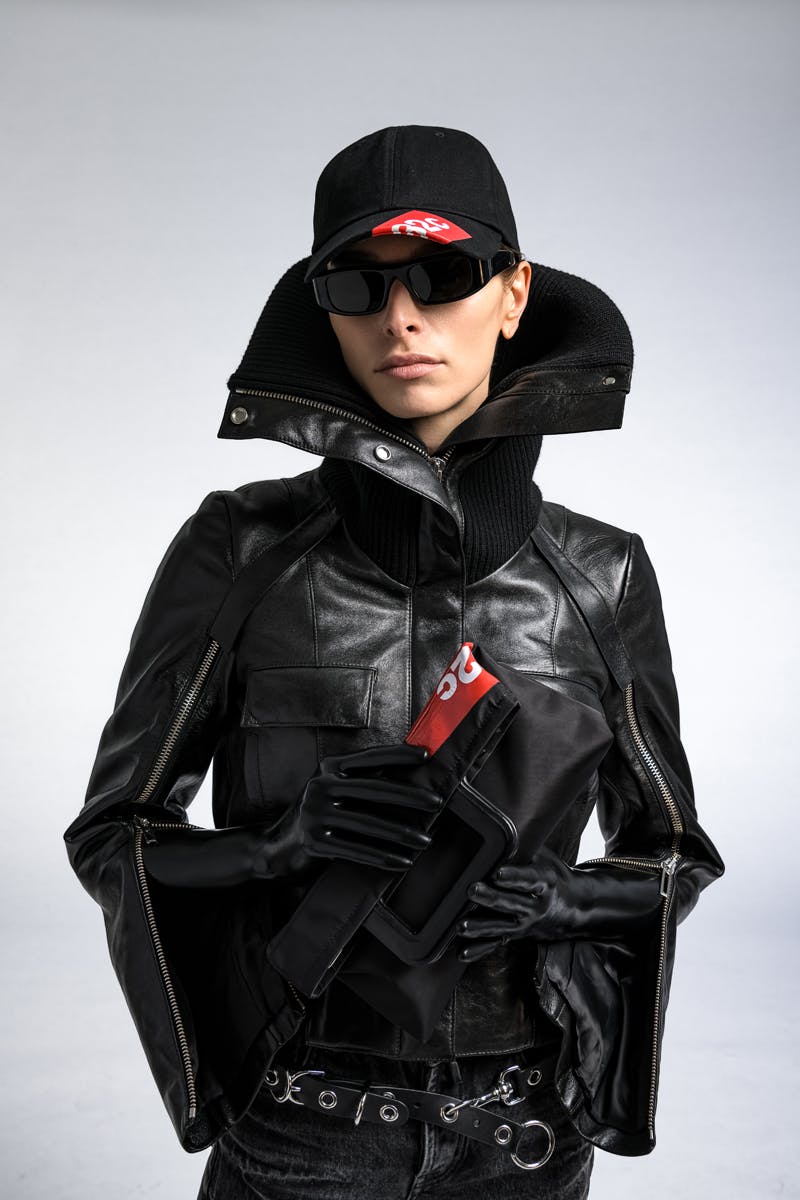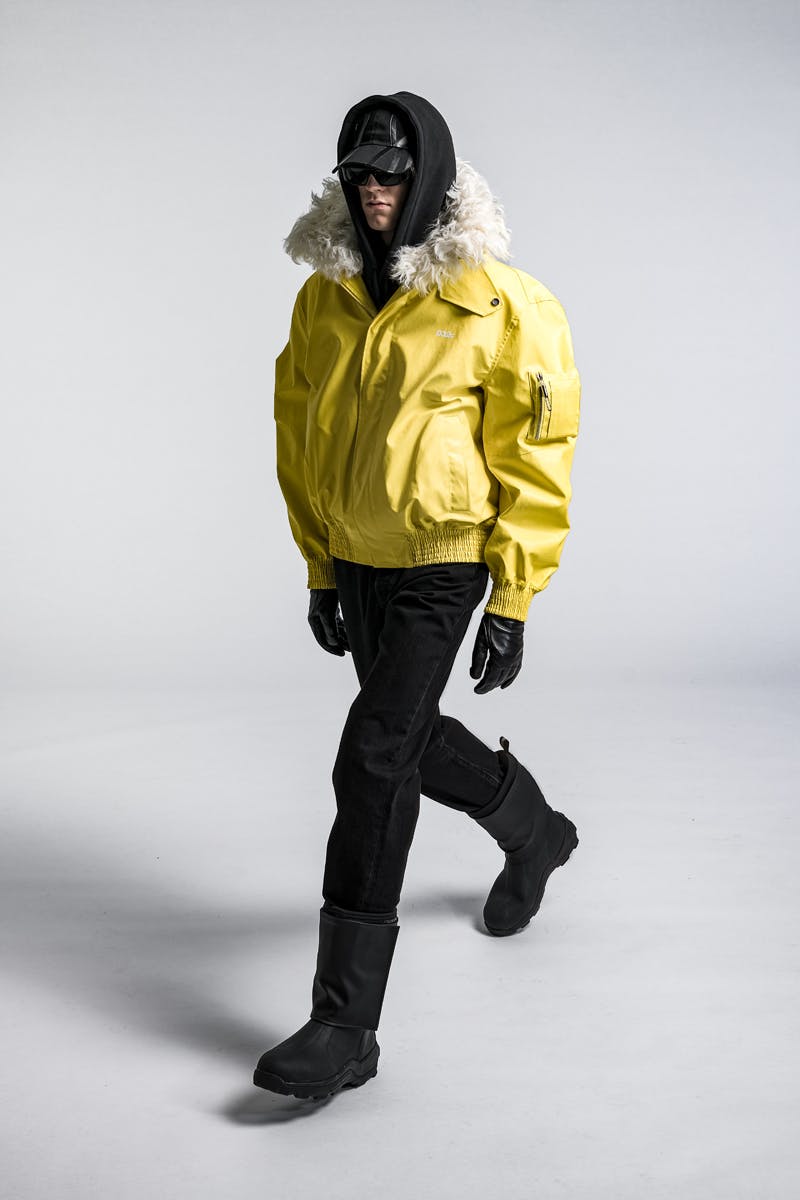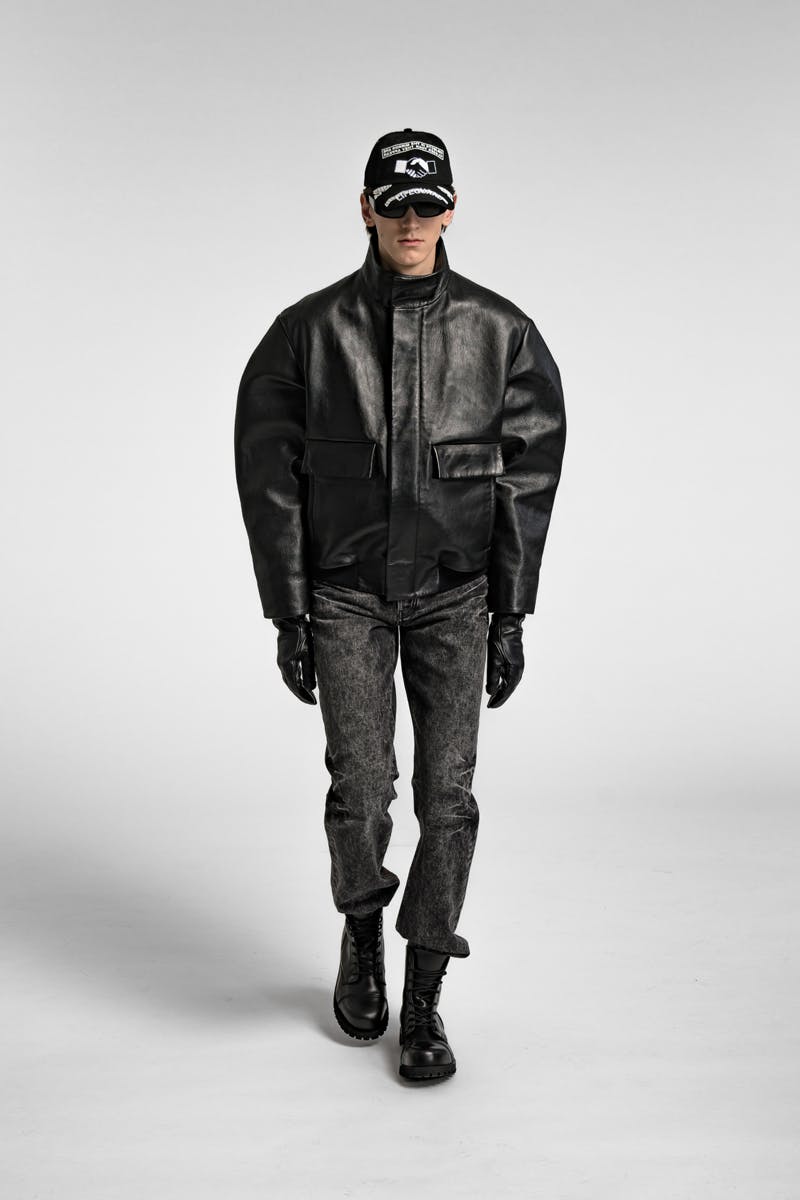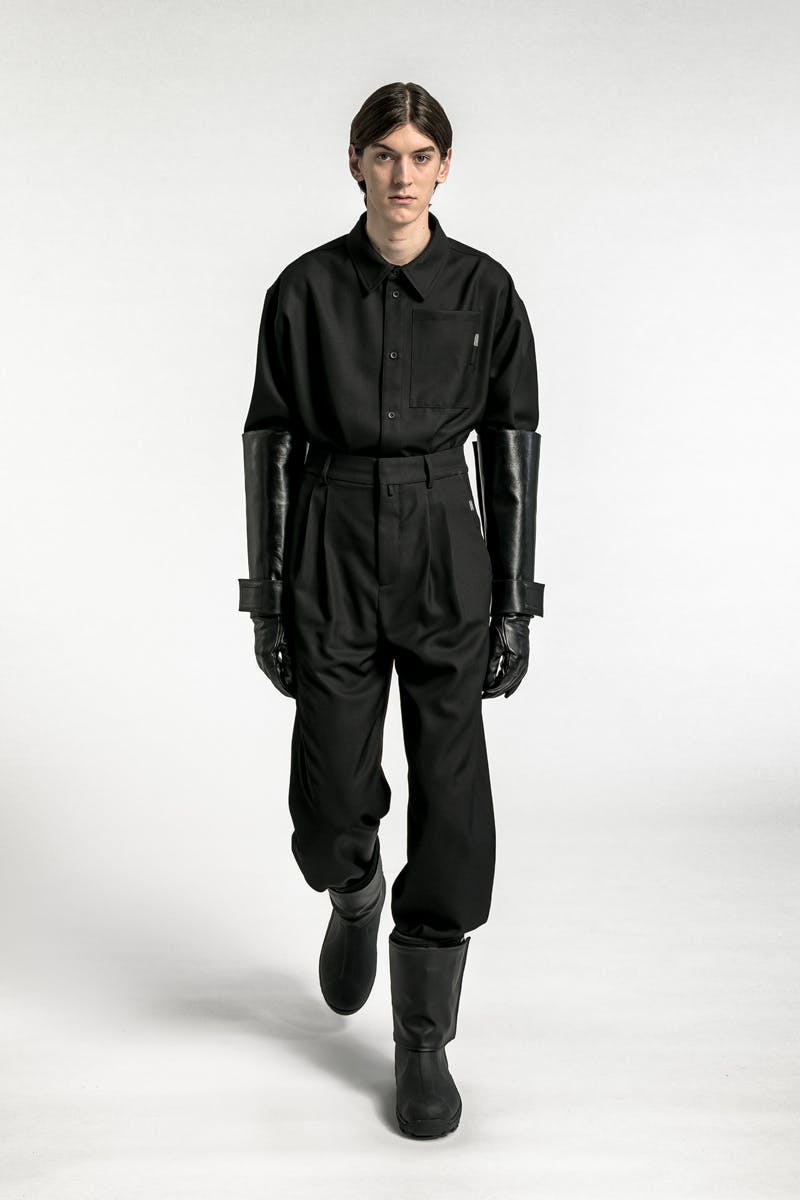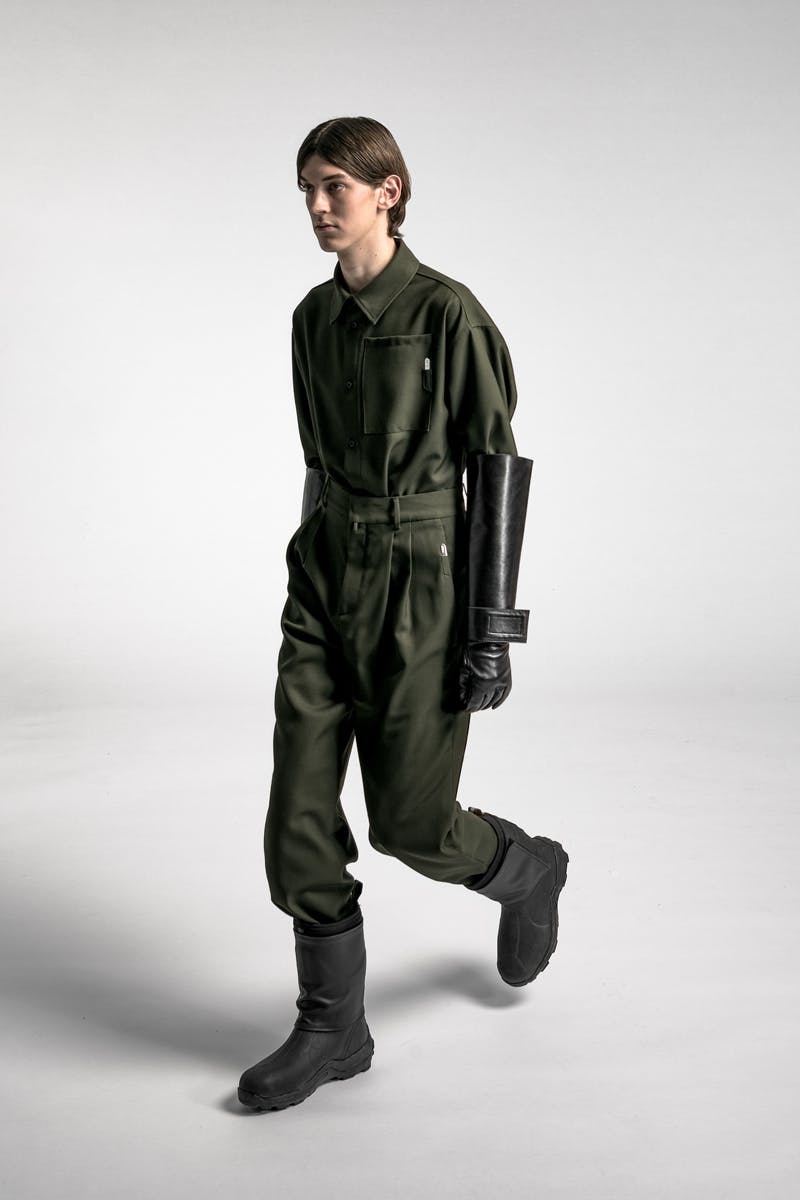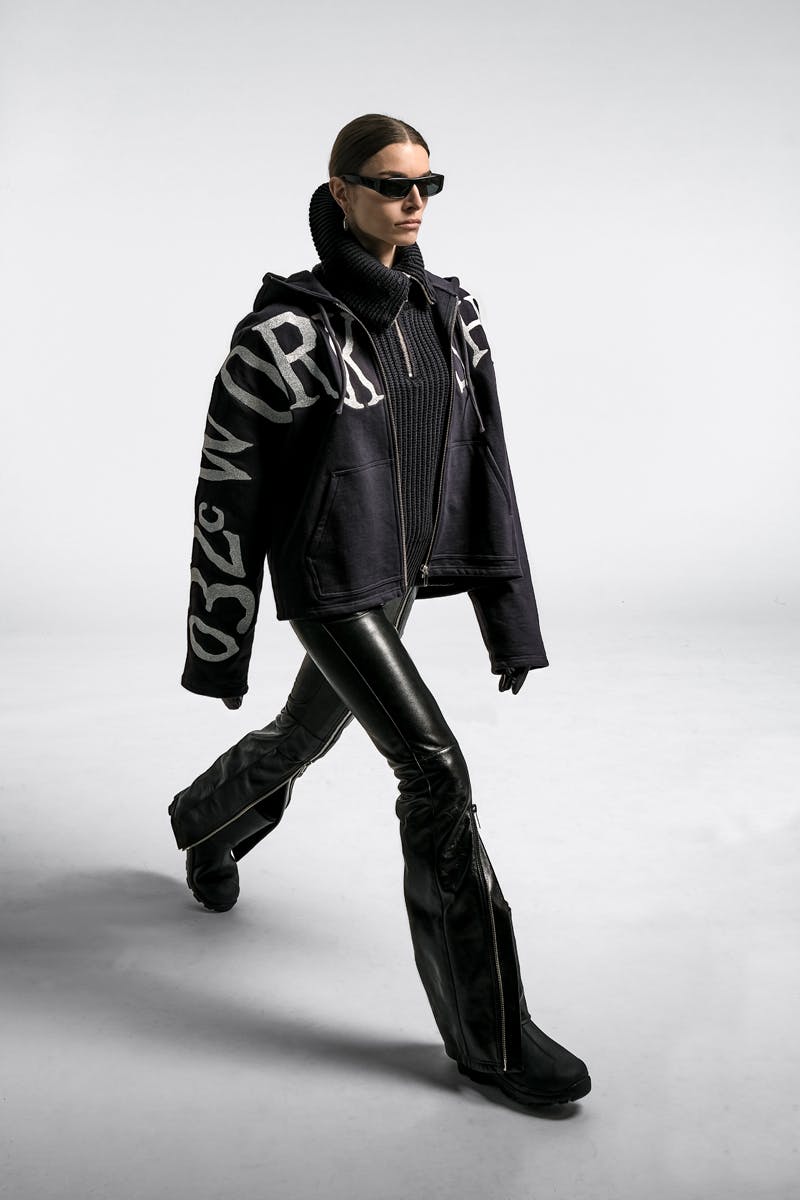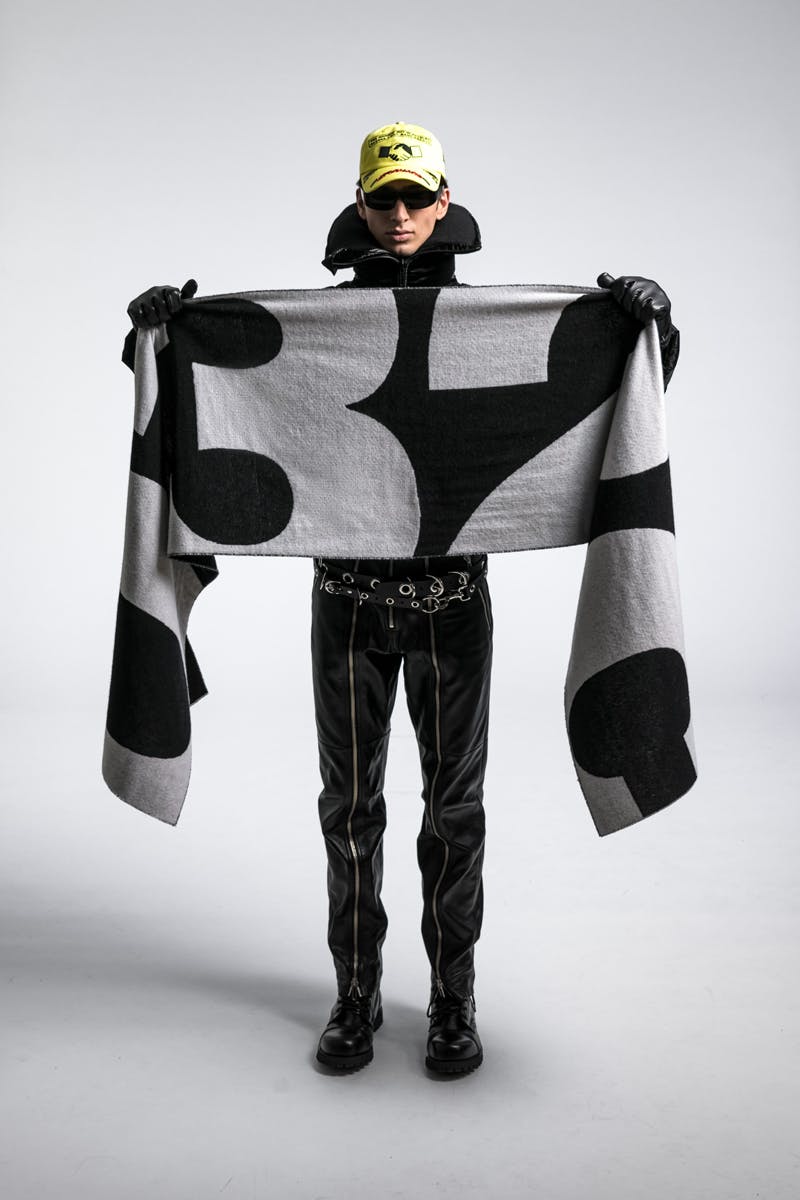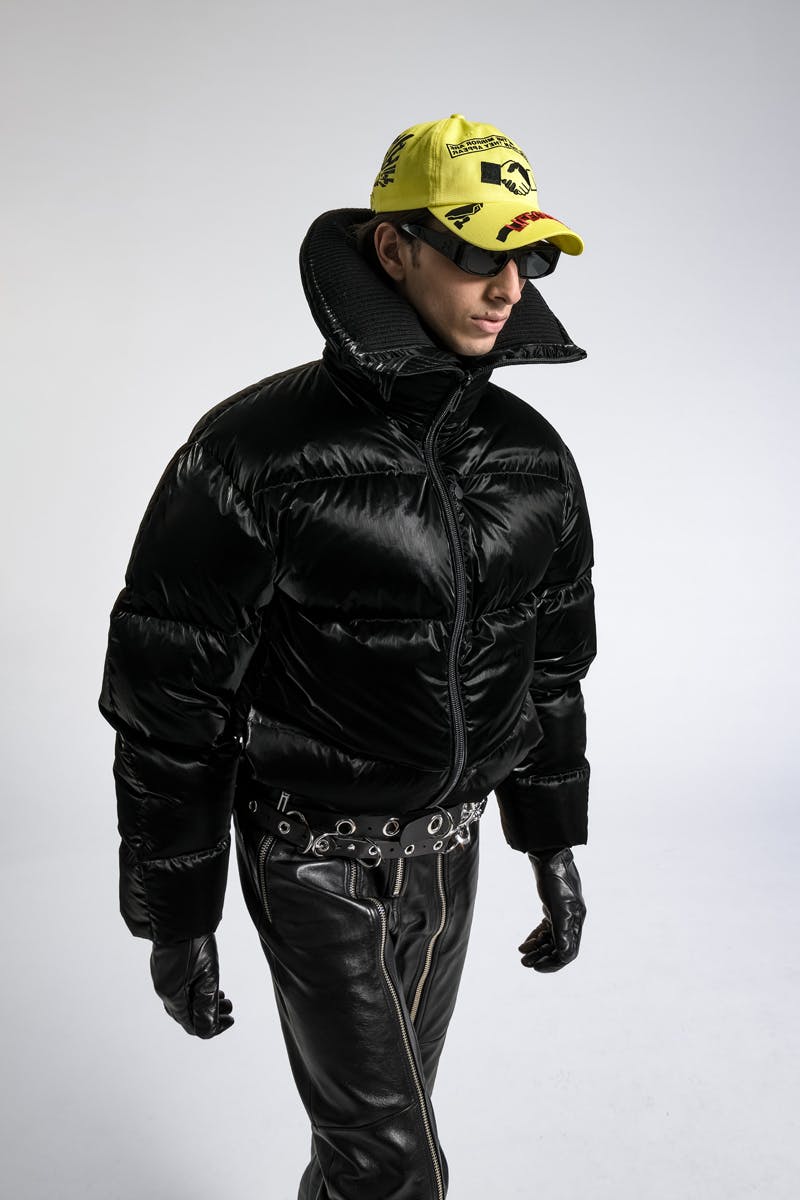 Like 032C's print publication, each 032c Ready-To-Wear collection is laboriously conceived. No simple design influences here — creative director Maria Koch mines inspiration from West Berlin's Geniale Dilletanten and Marcel Duchamp's chess obsession.
Koch combines seemingly disparate stylistic conceits for Fall/Winter 2022, drawing from the Port of Hamburg's maritime heritage.
In her latest collection, safety gear and sensual undergarments meet under auspicious circumstances, their communion realized through brilliant yellow knitwear, garter-inspired harnesses, figure-hugging leather pants, sheer bodices.
But 032c FW22, dubbed "GUILTY," isn't an orgiastic celebration of excess; Koch's clothing hybridizes her port town inspirations while balancing on the fine line between.
"'GUILTY' has these themes of logistics and lust, with the industrial port background we have given it, but you also have ideas of connection and exchange - expanding onto the world, blending energies," Koch explained to Highsnobiety.
"The 'safety' yellow is like an anthem for GUILTY, acting like a warning to stay away and to pay attention - to look closely - at the same time. Its collar is sort of flirty, like it provides another identity or performs in one way. The 'performance' rubberized shell is protective but also somehow seductive - you want to touch it even if it is hard at work."
FW22 is an exploration of dichotomies, of things that seem at odds but actually fit together neatly. Certain pieces best represent this.
"The yellow bomber jacket set the tone for the rest of the collection," said Koch. "The color and its material — nicknamed 'Friesennerz,' or 'friesian mink' — is very typical for the German north where you need a good rain jacket. There's some irony and self-awareness [in the name], but also aspiration in it."
Other garments, like the harness skirt and leather pants, "contain the juxtapositions and changeability and tension between softness and hardness, or harshness, that the entire collection is about."
So, the bits of rugged workwear hardly feel at odds with the sexually-charged influences that also inspired Koch's creative process. They're almost two sides of the same coin.
Workwear is "masculinity. And how complicated that is," Koch contended. "If there is armor, there is something to keep safe beneath it. And we all wear that dynamic, in a way?"
But the distinction between "workwear" and so-called "fashion" clothing "isn't interesting to me," Koch explained. "They both serve the same function, which is to manage the contrast between the outside and the inside, to protect as well as represent both things as they are. Workwear does this in the most direct way, in the most uncompromising way."
The ambitious — yet approachable — FW22 is indicative of 032c's swelling product aspirations and even speaks to the company's greater plans.
"We have transformed from a media brand into a fashion brand. We built up an atelier," smiled Koch. "We are opening our first store in Berlin this spring and doing a show in Paris in June. We are exporters, in a way."
There hasn't been an internationally successful German fashion brand on a commercial AND creative level since, like, Jil Sander. We want to change this.