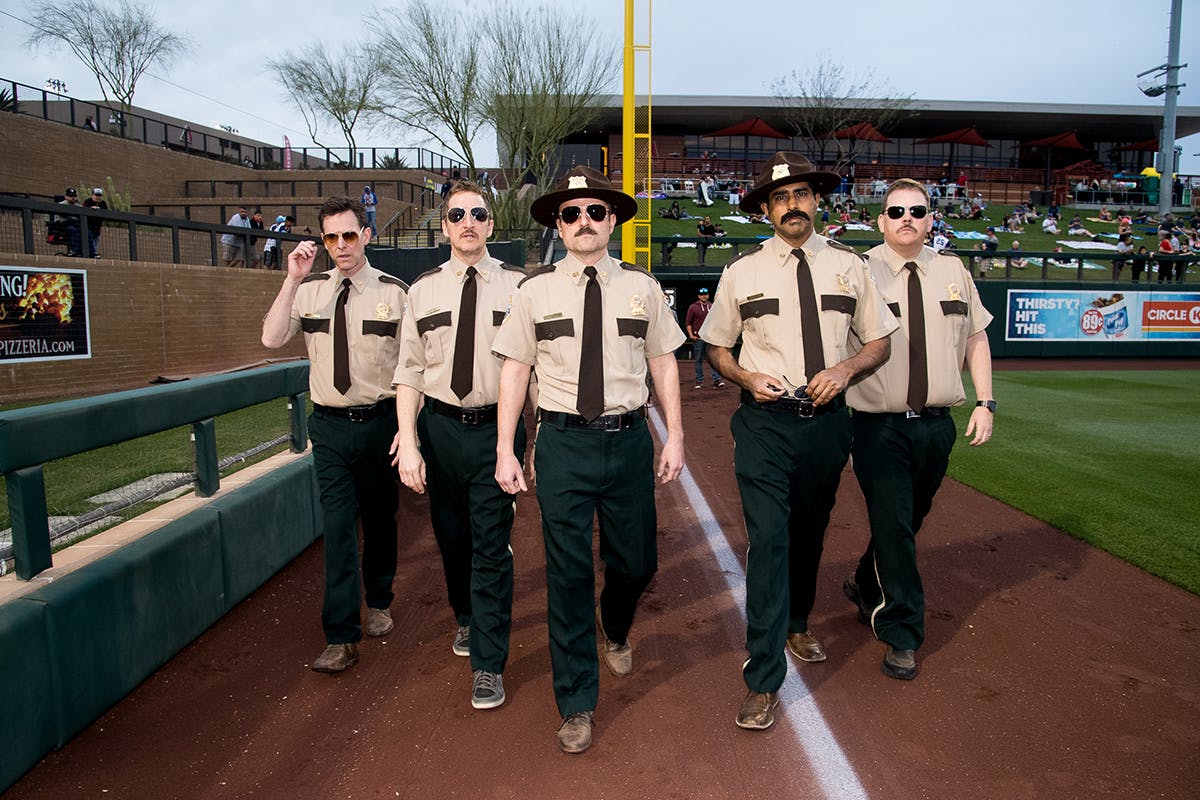 Crowdfunding is, without doubt, one of the most interesting developments in movie financing in history.
Helping negate the complex, high-risk labyrinth of issues that come with private investment, and bypassing the increasingly timid and unadventurous tastes of major studios, crowdfunding allows filmmakers to explore whether there's any genuine commercial interest in a project long before the dreaded box office takings roll in.
These days crowdfunding has become such an established route for budding directors that a whole raft of sites have been set up specifically to address that niche; Juntobox, Junction and Seed & Spark are just three, with the well-established Kickstarter and Indiegogo also hosting plenty of projects themselves.
And it's not just small-time aspiring filmmakers using the crowdfunded approach to green-light their projects. Critically adored director Charlie Kaufman recently produced his latest film, Anomalisa, using $400,000 of crowdfunded donations, allowing him to circumvent the major studios and "preserve the story's purity". Having hit cinemas last month, the picture has already received an Oscar nomination.
But what other projects have followed in this vein? We decided to round up 10 of the best, and worst, movie ideas to have been carried from concept to completion with the help of public money.
Veronica Mars
Raised: $5,702,153
Teen noir crime series Veronica Mars, starring Kristen Bell, developed a serious cult following during its four-year, three-season mid-'00s run. Unfortunately, the ratings didn't translate commercially for CBS and Warner, so they dutifully canned it.
Screenwriter Rob Thomas was given the opportunity to wrap up the series' various plotlines and mysteries at the end of season three, but was reportedly so upset that the show wasn't going to get another series that he left the finale wide open with a lot of questions unanswered... A genius way to secure a crowdfunded sequel seven years later if ever there was one.
To this day Veronica Mars remains the most successful crowdfunded movie ever, raising its $2 million target in less than 10 hours with donations from card-carrying Marshmallows averaging at around $4000 per minute (making it the highest Kickstarter project to hit $1 million and $2 million). It also broke records for the highest amount of minimum pledges and highest amount of backers at the time.
Thankfully, after all that, the fans were happy with the results and Rob has even hinted at the potential for a follow up in future…
Super Troopers 2
Raised: $4,557,150 (so far)
The brainchild of US comedy troupe Broken Lizard, in 2001 crime-com Super Troopers threw five prank-happy, work-shy, syrup-chugging Vermont policemen into a situation as serious as their thick, rugged moustaches. Ironically, the film's story was based on budget cuts and the withdrawal of funding... which is exactly what prevented a sequel.
Until April 2015, that is, when they set up their Indiegogo campaign with a target of $2 million. They smashed the target in 26 hours, becoming one of Indiegogo's most successful ever campaigns, and have since gone on to raise $4.5 million. Filming began in October 2015 and they're still open to pledges, promising even bigger car chases, more bears and even thicker moustaches.
Some of the perks are fittingly silly: alongside the standard DVD, poster, T-shirt, movie premiere and private screening offers you can pay $20,000 for the Broken Lizard team to be your best men at your wedding. For $100,000 they'll godfather your child, set up a college account and send them a present every year until they're 21. And, for $25,000,000, they will literally father your child.
Surprisingly no one has gone for any of these. Yet.
Lazer Team
Raised: $2,480,334
From the comedy content team Rooster Teeth, who've given the internet a whole host of viral series such as gaming soap opera Red Vs Blue and anime drama RWBY, Lazer Team was the production team's first foray beyond the internet.
A sci-fi comedy where the world's future rests on the fate of four socially awkward nerds, the Indiegogo campaign was launched in June 2014 with a relatively small target of $650,000... It went on to raise over $2.4 million in less than a month.
What was so neat about this campaign is the way they broke down exactly how the funds would be spent, had regular calls with their backers to update them on the progress of production and were very frank about the fact that the more they raised, the better the lazers that would appear in the film.
With the campaign launched last fall, Lazer Team blasted theaters just weeks ago.
Gosnell
Raised: $2,330,439
Would you invest in a drama about a real life doctor convicted of murdering three babies and suspected to have murdered thousands more over 40 years? Well, over 28,000 people already have.
Kermit Gosnell's truly ghastly crimes barely made national (let alone international) news when he was convicted in 2013, due to the sensitive nature of abortion in the US and the fact that his victims were largely ethnic minorities. These 28,000 people are clearly passionate about the truth and its censorship, and wanted the world to know about this story.
However, the censorship didn't stop at the news reports; the crowdfunding campaign for Gosnell originally launched on Kickstarter, but was then rejected. Kickstarter claims this was because the nature of the content was too graphic, although some stories suggest there was pressure from the same groups that quashed the story in the first place.
Eventually accepted by Kickstarter arch-rival Indiegogo, the film's creators Ann & Phelim Media — who have a track record in producing powerful documentaries like Mine Your Own Business and Fracknation — raised their target and more, as it was one of Indiegogo's earliest Forever Funding projects allowing investment to continue after the project deadline.
Filming was completed in November 2015. The film stars the likes of Dean Cain and Sarah Jane Morris, and is currently in post-production.
Blue Mountain State
Raised: $1,911,827
Frat boy sports comedy Blue Mountain State was unceremoniously chopped by Spike TV in 2012 after three seasons. Its fanbase (who were global, thanks to widespread MTV syndication) weren't happy.
In a scenario similar to that of Veronica Mars (except with more fart gags and gratuitous boob-shots) the show's creators Eric Falconer, Chris Romano and Alan Ritchson took to Kickstarter in a bid to take Blue Mountain State College, its unfortunate sports team The Mountain Goats and as much booze, sex and drugs as they could to the big screen.
The campaign was launched in April 2014, and the $1.5 million target was both topped and exceeded within a month. The production turnaround was pretty swift following that, with filming reportedly completed by the end of 2014. However, fans were made to wait over year to actually watch the movie, as it was only released last month (straight to download).
In fact, it seems many fans are still waiting: the public comments on the Kickstarter page suggest that certain perks, download links and merchandise packages have not been honoured, leading many to the belief that the folks behind this Kickstarter campaign really are as hapless as the Blue Mountain State students themselves...
Road Hard
Raised: $1,450,408
In 2014, comedian Adam Carolla raised $1.4 million over four weeks using FundAnything (a crowdfunding site previously backed and partnered by none other than Donald Trump).
Road Hard, Adam's last movie since 2007's boxing flick The Hammer, pitches the struggles of a comedian who hits hard times after his bubble of TV fame bursts and he has to return to the gruelling comedy club circuit. Written, directed and staring Carolla as the lead role, the funding campaign wheels started turning pretty quickly after heavy publicity on Carolla's hugely popular Pirate Ship podcast, along with support from Bryan Cranston.
In 2015 Road Hard hit a limited number of theaters and met poor reviews. Those who didn't know Aceman's style of humor slated the film for its politically incorrect jokes, while those who did know his style of comedy felt cheated that many of the stand-up gags were already known to them through Adam's podcasts.
The really bad reviews, however, were of the crowdfunding campaign itself: many of the backers suffered issues and huge delays on their reward packages, while one backer — a jaded Hollywood hopeful/artist named Aaron Foster — paid $10,000 for a spoken part in the film, but then had his scene cut as he was told his acting wasn't good enough...
Funnily enough, that criticism has also been levelled at Adam for his role too. Ouch.
God Help The Girl
Raised: $121,084
Part musical, part coming of age film, God Help The Girl pulls us into a dizzy, hazy, indie-soundtracked summer of love that anyone who was ever a teenager at some point (that's everyone, then) can relate to, especially if you were in a band (again, almost everyone).
Set in Glasgow, the film was written and directed by Stuart Murdoch (lead singer and songwriter in Belle & Sebastian), who was inspired by a particular song he wrote during a side-project band also called God Help The Girl. Stuart isn't the only well-known name involved with the film, however. Barry Mendel, the man behind the likes of Munich, Rushmore, The Sixth Sense and loads more great movies, produced it, and Game Of Thrones' Hannah Murray plays one of the lead roles.
The film was released in 2014 to a reasonably warm critical applause. Look it up now, though, and the crowdfunding aspect is barely a footnote, seldom mentioned on movie websites or in reviews. What's most surprising, however, is that the film was created with a fundraising goal of just $120,000! That makes the relatively small budgets of some other films on this list look like Hollywood blockbusters!
The Canyons
Raised: $159,015
Directed by Taxi Driver writer Paul Schrader, written and developed by Brett Easton Ellis — on paper, The Canyons should have been as sure-fire a hit as they come…
But it wasn't. In fact, it might have been the first resounding **flop** professional porn star James Deen has ever produced. Giving Deen his first non-porn acting role was actually one of the many reasons critics panned the project, although pitching him opposite Lindsay Lohan at the height of her most troubled times was perhaps not the smartest of moves.
Plagued with poor acting performances across the board, this erotic thriller about the tangled love-lives of four budding horror movie makers lacked any real substance, and served simply to pour fuel on the smoldering bonfire of criticism the press had built around Lohan at the time.
In terms of crowdfunding, the modest target of $100,000 was reached without much hassle, and even exceeded it by more than 50 percent. In fact, the entire budget for the film was only $250,000, with Ellis and Schrader fronting the remaining $100,000 themselves.
In interviews Ellis has stated that he wanted to show how big Hollywood movies could still be made with a small budget. And, while clever moves like online casting and a wardrobe deal with American Apparel for the costumes might've kept costs down, they may have also further compounded the film's myriad problems.
Ultimately, not even a trailer remixed by Kanye could rescue this one from the garbage.
Inocente
Raised: $52,527
Inocente, a powerful documentary about child homelessness, is a unique crowdfunded movie project. Firstly, the film was already written, filmed and edited before its makers Andrea and Sean Fine set up a Kickstarter campaign. It had even won two awards. Secondly, it's the first crowdfunded movie to win an academy award.
The crowdfunding mission here was to help the husband/wife documentary makers to pay deferred production costs, build a website and create promotional artwork and marketing material to really spread word of the film. And the word was worth spreading; the film sees 15-year-old homeless artist Inocente reveal the hidden truths behind the huge social crisis of America, all while displaying more hope and creativity than most of us could ever imagine being in her shoes.
The word spread successfully, too: like all the best documentaries, Inocente is a beautiful story that makes you sad and glad to be a human in equal measure. Hugely critically acclaimed, it went on to win an Oscar for Best Documentary in 2013. Without crowdfunding behind its marketing and promotion it would likely never have been on the academy radar.
No No: A Dockumentary
Raised: $38,006
Another documentary that was successfully created through crowdfunding: No No is the story of Dock Ellis, one of baseball's most unique, charismatic sportsmen during the 1970s. Often sporting flamboyant threads, driving luxury Cadillacs and occasionally referred to as the Hendrix of baseball, Pittsburgh Pirate Dock battled substance issues throughout his career. He admitted that he almost never pitched sober, and famously claimed to have been blitzed on LSD when he threw his historic 1970 no-hitter against the San Diego Padres.
What's much more impressive about Dock is that he was one of the most vocal players to voice concerns about African American players' rights, and famously wore hair-curlers during a pregame warm-up even when he was told not to. He also wrote about the sport with future poet laureate Donald Hall. Retiring in 1980, once rehabilitated he became a counsellor who devoted much of his time to help addicts and users and promote drug awareness before he passed away in 2009 aged 63.
Like Inocente's crowdfunding ambition, documentary maker Jeff Radice had already amassed most of the content, both archived and his own interviews, before he set up his Kickstarter. The $35,000 goal was to honour deferred payments and ensure the post production was as professional as the research, interviews and writing.
Target hit (plus a few grand more), Radice was able to successfully tell Dock's story both personally and within two much wider contexts: the game, and America itself during the 1970s. The score, written by ex-Beastie Boy Ad-Rock, shouldn't be sniffed at either.