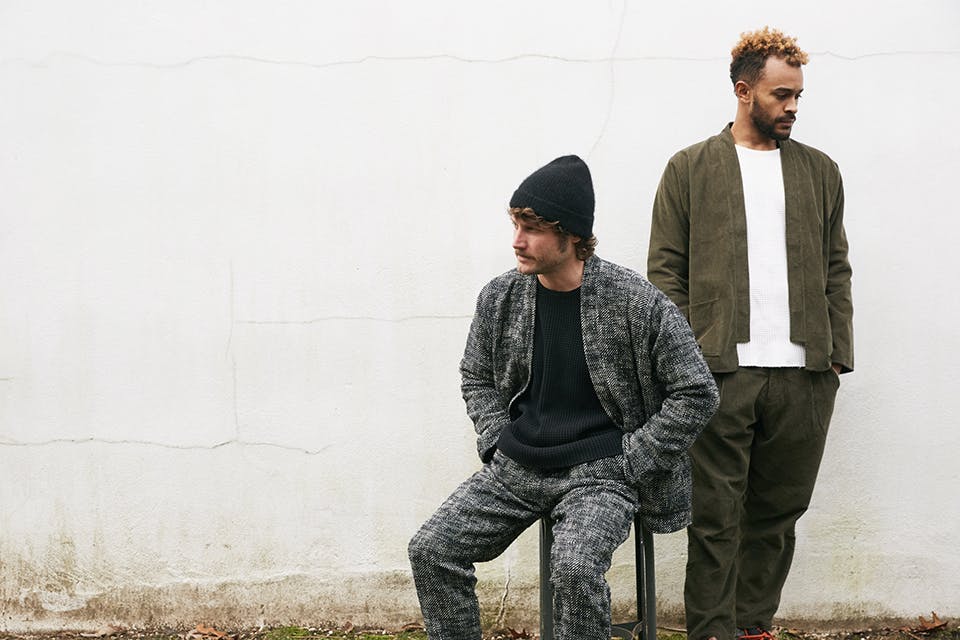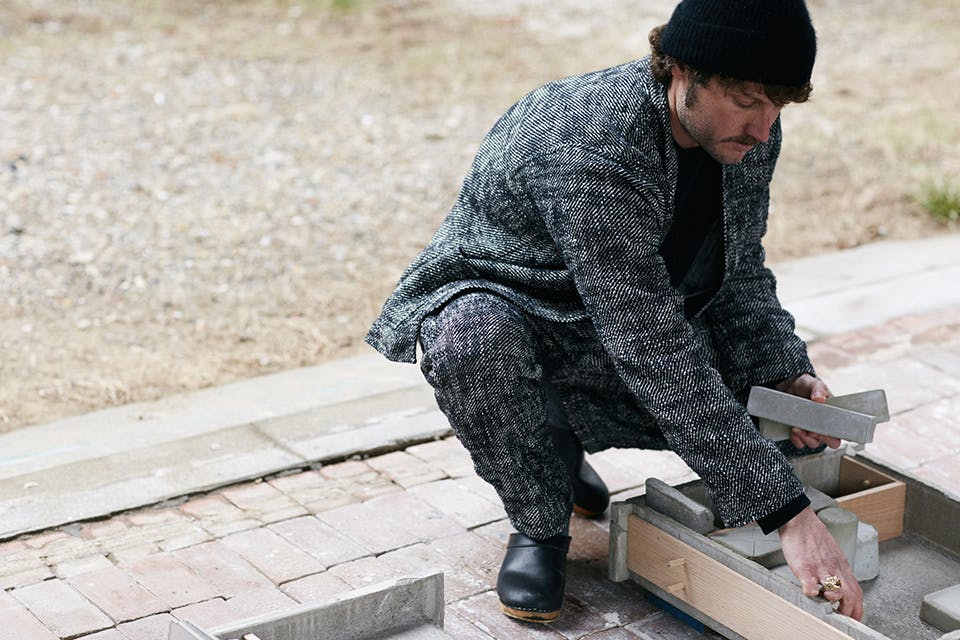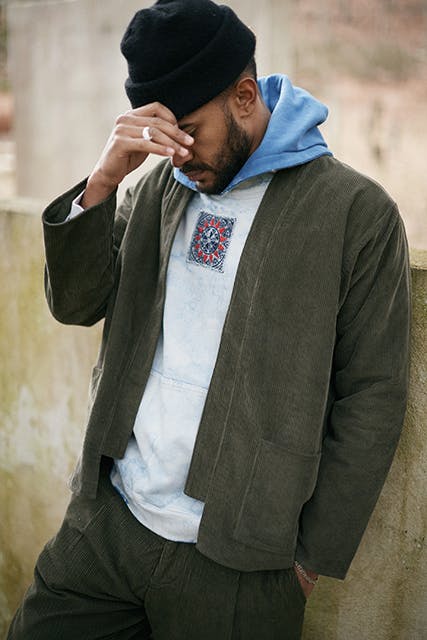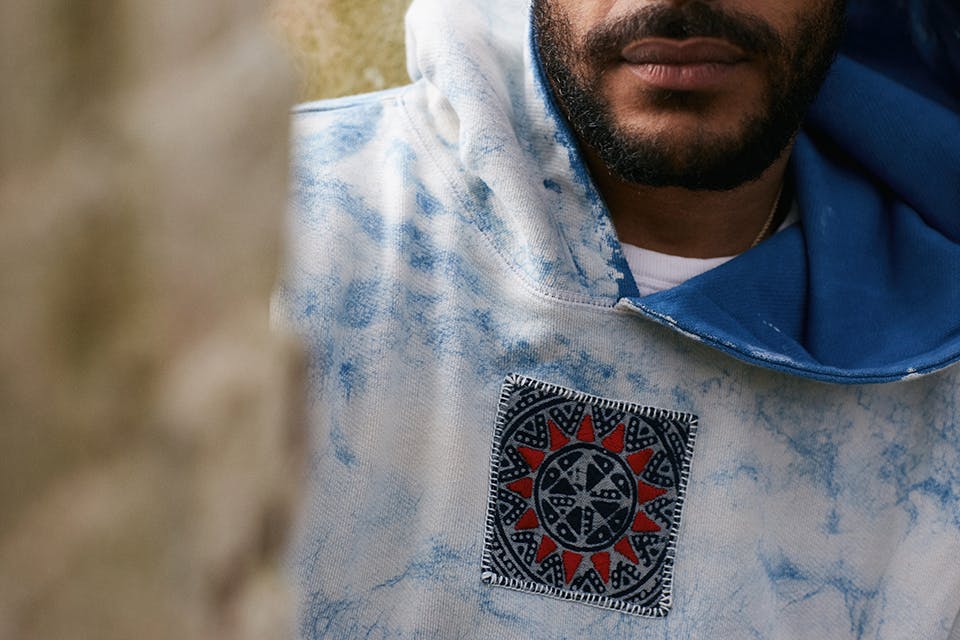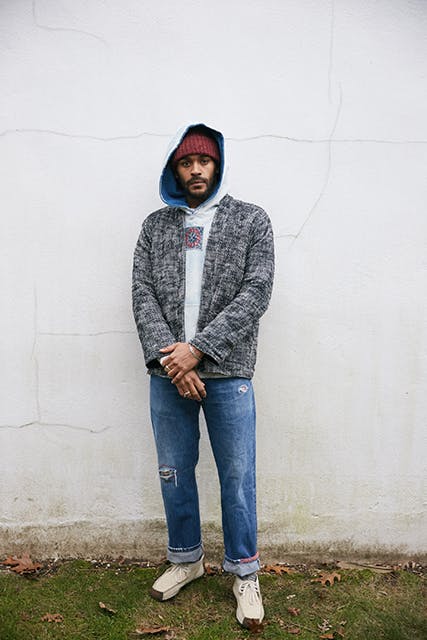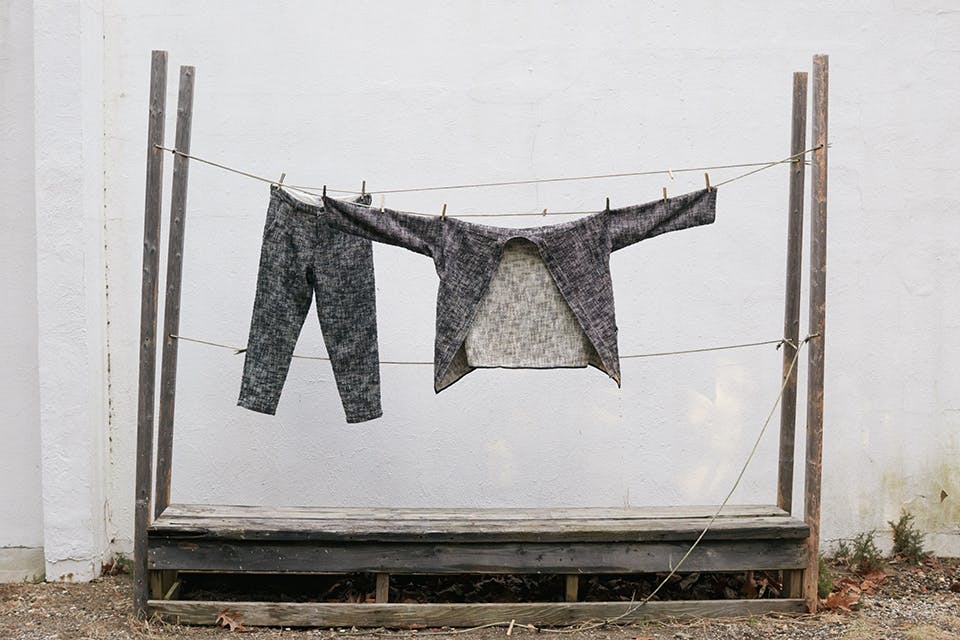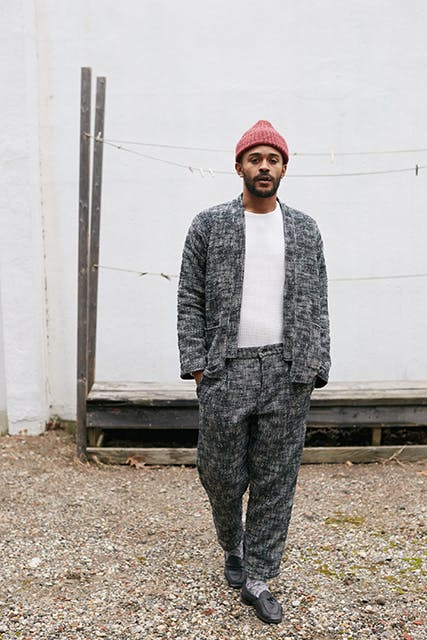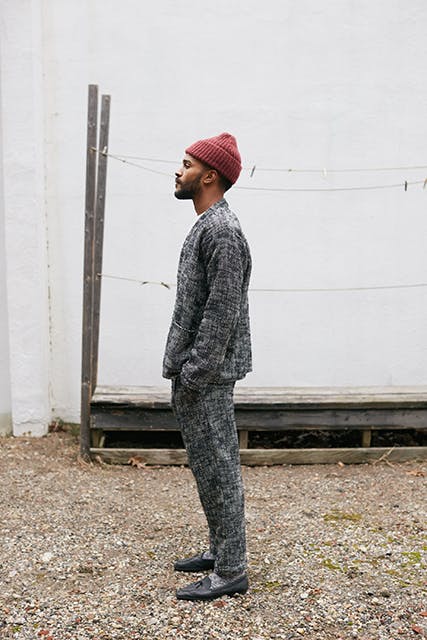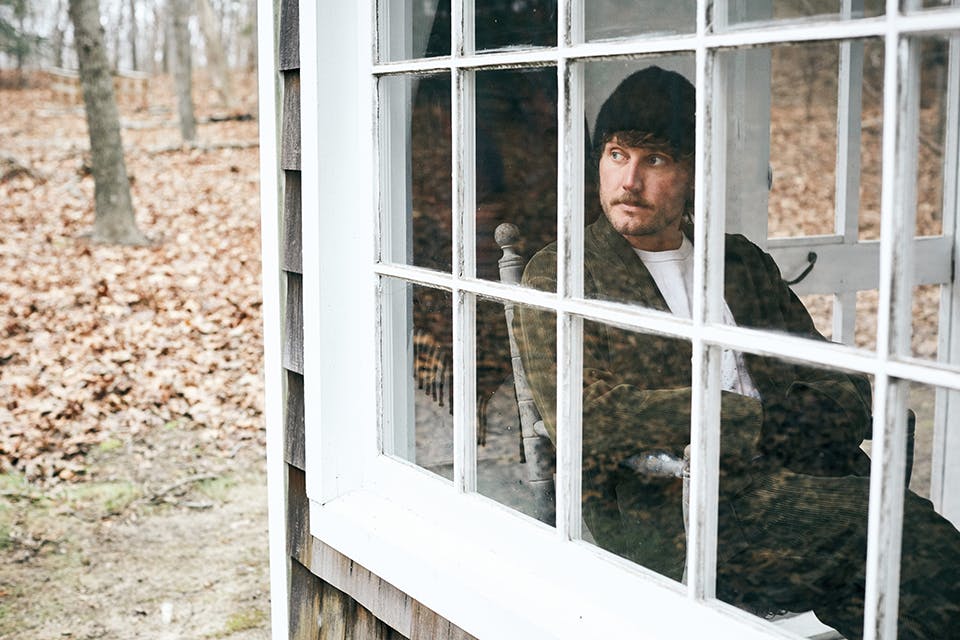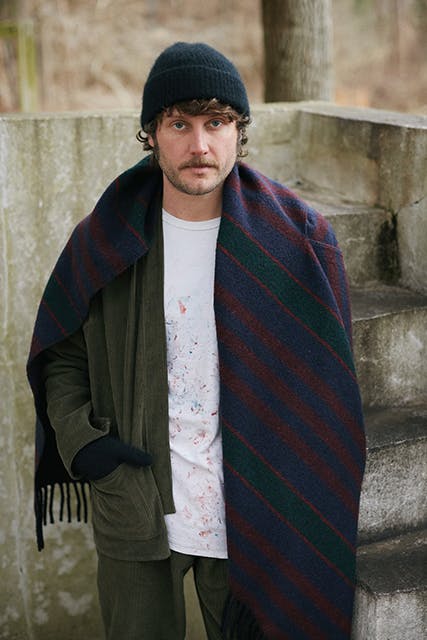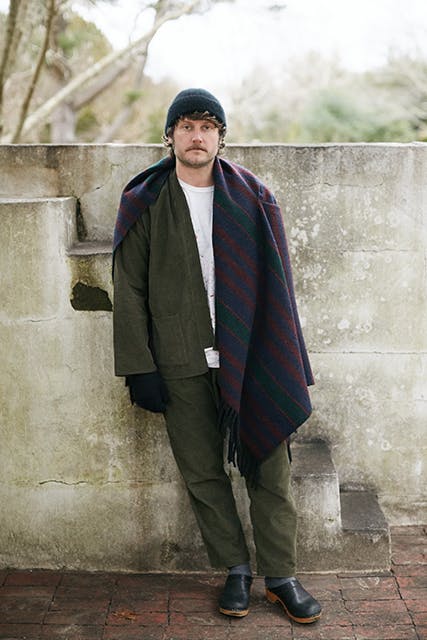 Brand: 18 East
Collection: Drop Two
Key Pieces: The standout item from 18 East's new collection is the Eastern suit, which includes a kimono-style jacket and relaxed pleated trousers.
Release Date: December 27 at 11 a.m.
Buy: 18 East
Editor's Notes: Following a launch in September, Antonio Ciongoli and RRR Brands' 18 East will soon be releasing its second collection. Drop Two includes six pieces, highlighted by the brand's first interpretation of contemporary tailoring, the Eastern suit.
The Eastern Suit, consisting of a kimono-style jacket and relaxed pleated trousers, is cut from a pair of Indian fabrics, a hand-dyed olive drab corduroy and a black and white Khadi cotton tweed.
Next, 18 East presents the Standard Issue Dabu Hmong Hooded Sweatshirt, which was sent to the Indian village of Kaladera to undergo an indigo dyeing process in the traditional Dabu mud-resist technique, while also being emblazoned with hand-embroidered vintage Hmong textiles. This particular silhouette is extremely limited, with just 25 hand-numbered pieces hitting retail.
Also part of Drop Two is the Upcycled Windowpane Boucle Topcoat, constructed from a deadstock windowpane boucle fabric discovered in Delhi. Available in a limited run of 10, the coat boasts an oversized, drop shoulder silhouette and a lapeless, stand-up collar.
18 East's Drop Two, its final release of the year, launches December 27 at 11 a.m. through 18east.co.
For more fashion, learn about the 23 brands that define Americana.