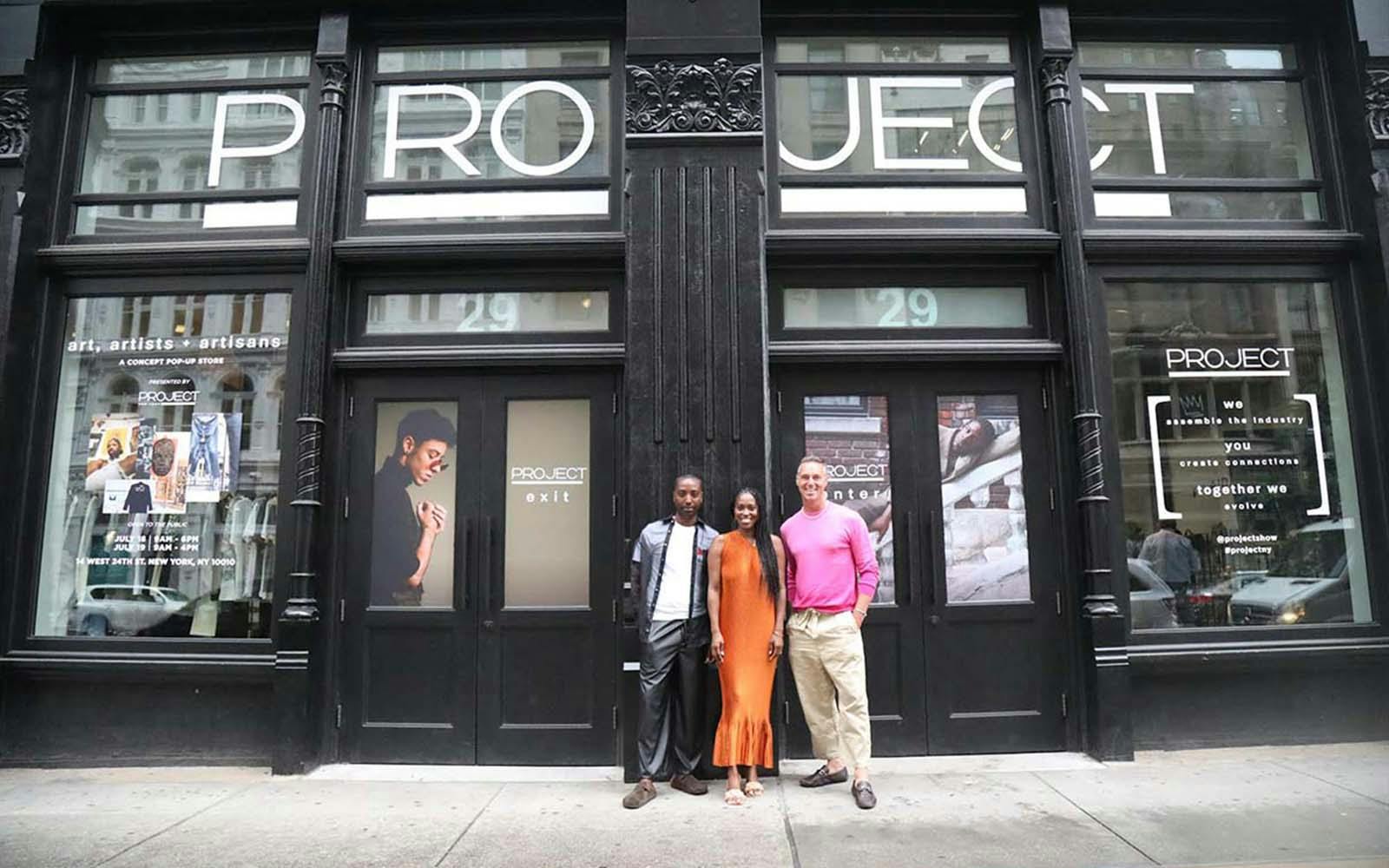 PROJECT New York is back again to bring retailers, buyers, and consumers all together under the same roof in NYC's ​​Iron 23.
This season, PROJECT showcased a fresh point-of-view with the addition of gender-fluid collections to its roster of brand participants, as well as the launch of its first retail concept pop-up titled "Art, Artists + Artisans".
Showcasing a diverse group of designers, PROJECT continues its dedication to influencing forward thinking trends through community by showcasing the best in men's and gender-fluid fashion.
Featuring HS-favorite designers like Jeff Hamilton and Salehe Bembury, as well as a few newcomers, this season's PROJECT New York show may just be its best one yet. Read more below on the five designers you should know at the recent PROJECT New York.
If you're looking for a new statement piece, Jeff Hamilton is for you. Hamilton has been designing and creating his iconic leather jackets since leaving his position as the founder and creative designer for the first men's line for Guess Jeans. From legendary NBA Championship jackets to one-of-a-kind pieces for celebrities like Will Smith and Madonna, these jackets are sure to be your next best conversation piece.
Brandblack and Salehe Bembury team up for an exclusive collaboration to showcase a colorful outdoors-styled collection of footwear. Featuring hues of oranges, yellows, and greens, their joint shoe showcases a high-traction Wraptech Vibram rubber sole unit, fit for the trails or the streets.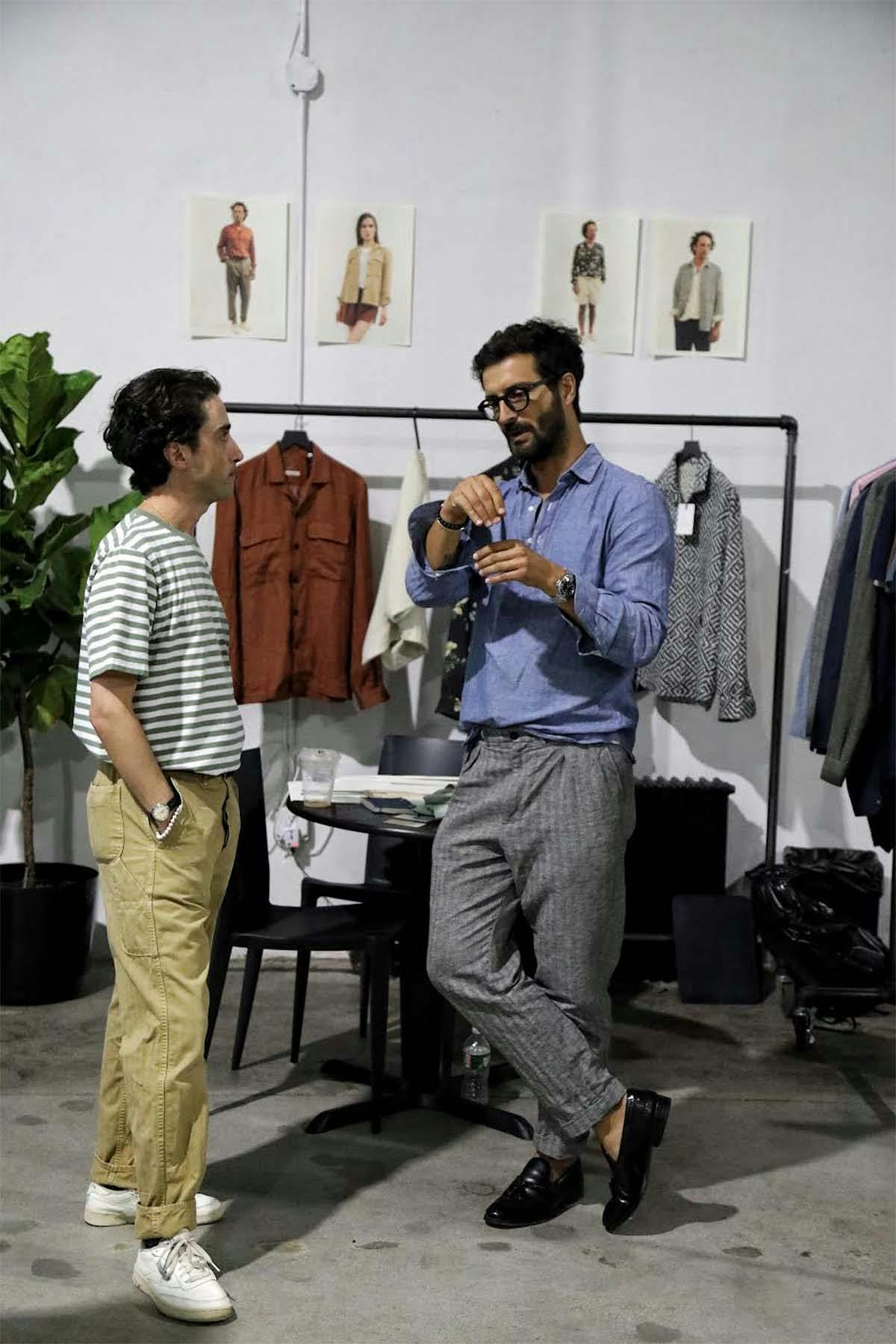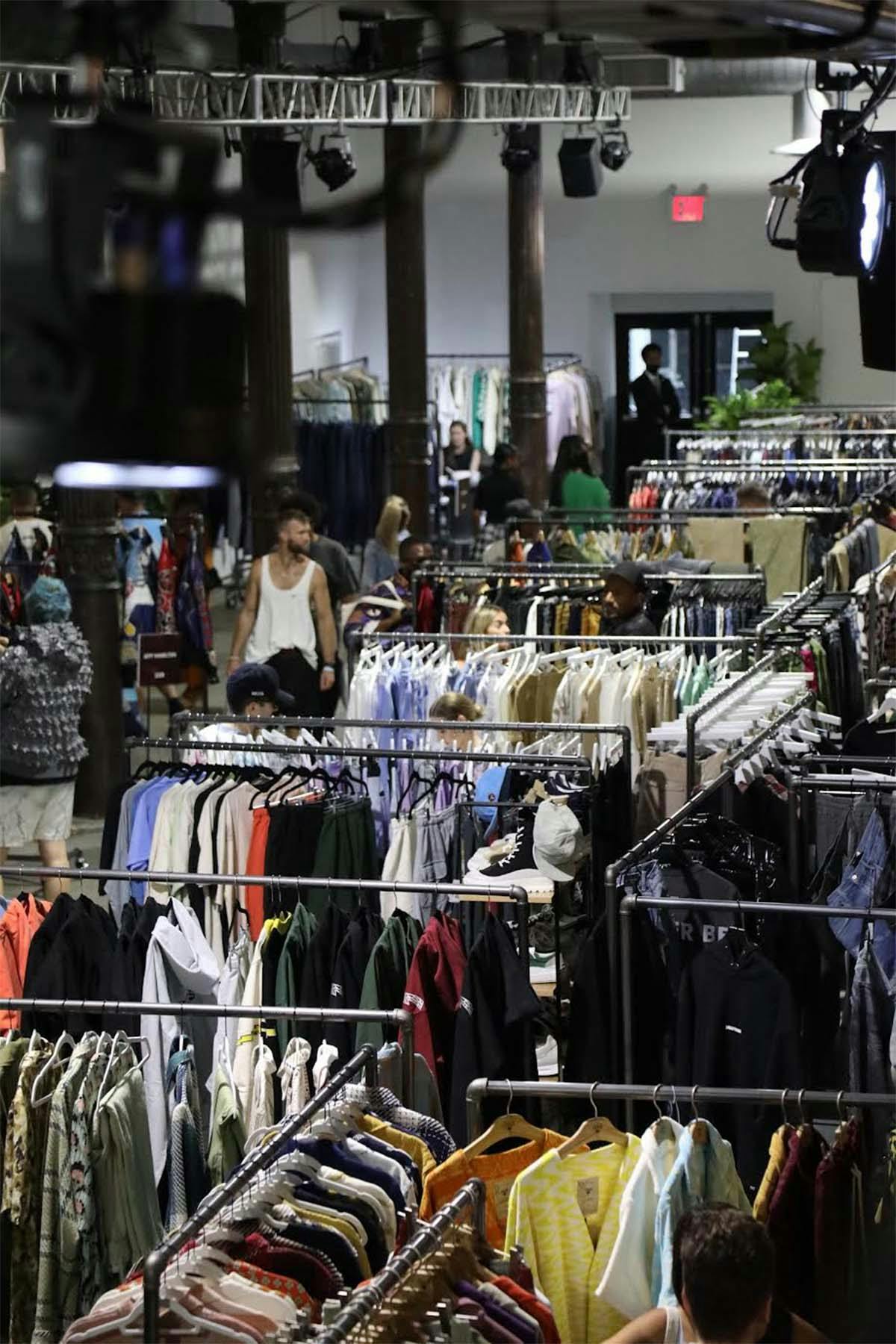 Calling all Heritage enthusiasts: Vintage Heavy is a US-made brand inspired by nature, art, military, workwear, and indigenous groups around the world. Fishing vests, artistic chinos, and patchwork denim all find their home here so whether you're heading outdoors this summer, or just need some new heat, Vintage Heavy is sure to have you covered.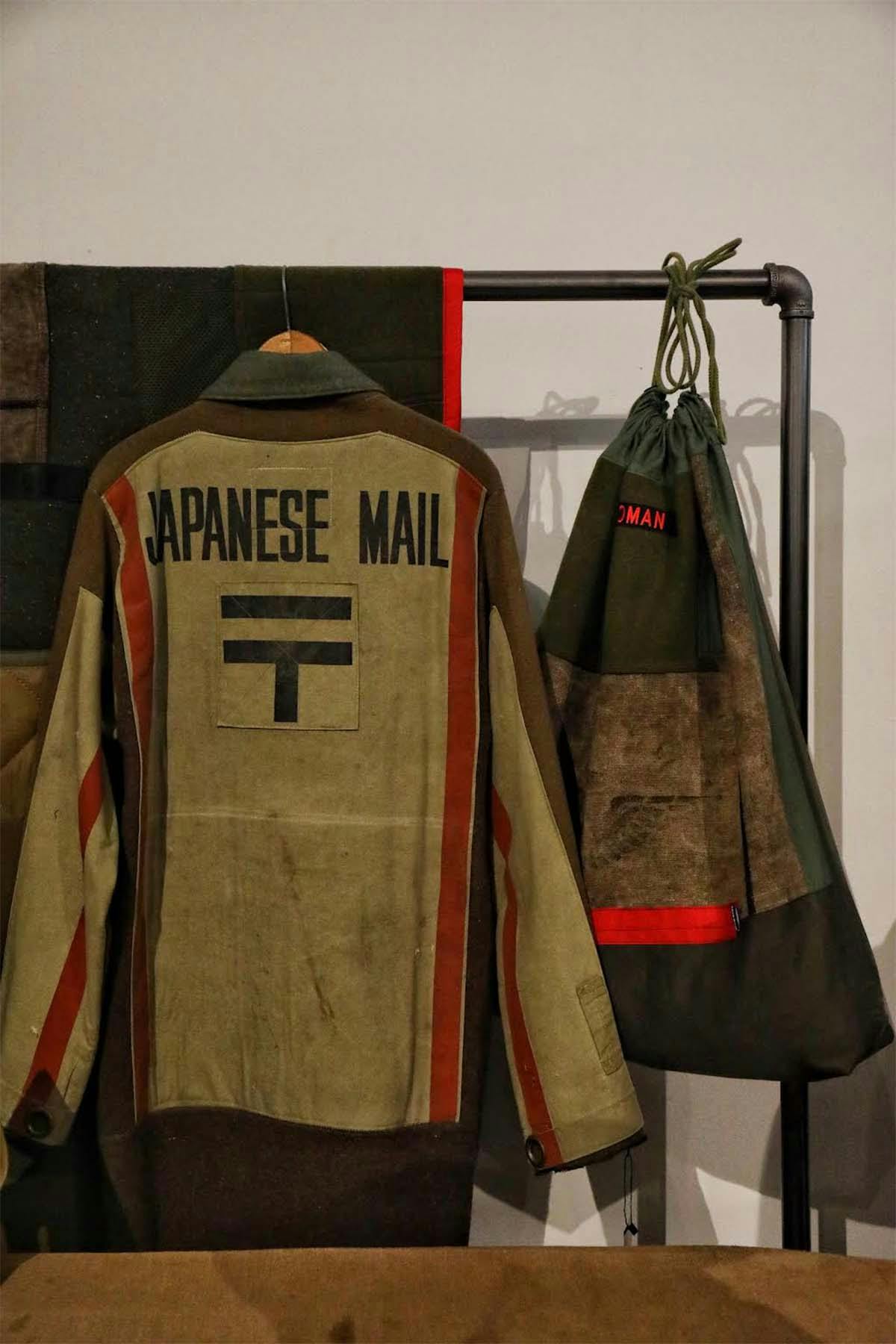 Welcome to patchwork heaven. Hamid Holloman is a brand that takes inspiration from the designer's hometown of Philadelphia. Using bold patterns and vibrant colors, Holloman utilizes all kinds of inspirations to fuel his clothing line which features varsity-style jackets, matching patch-worked sets, and bucket hats.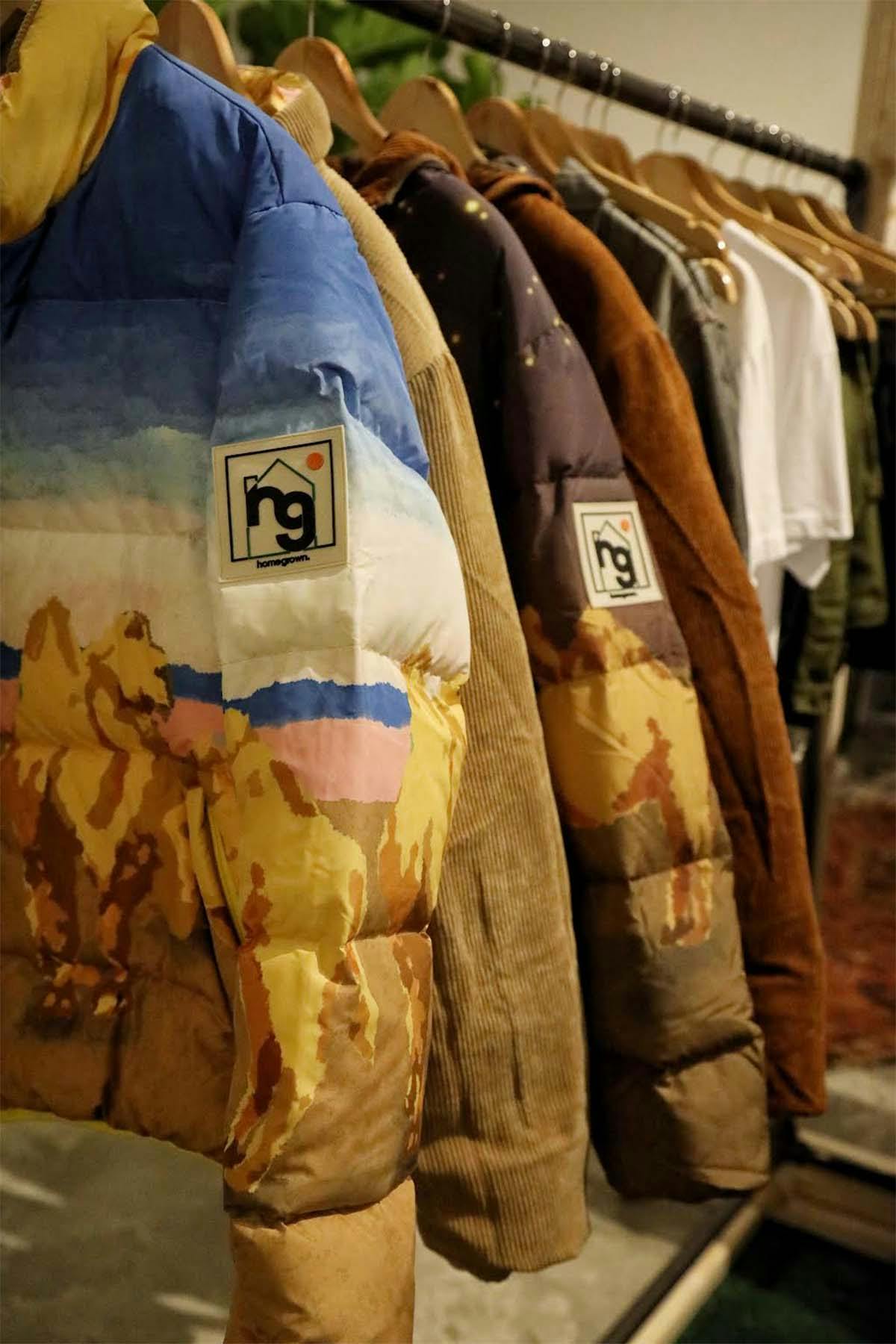 Homegrown is a LA-based clothing brand that creates essential wear with a twist. Hoodies, sweatpants, and even knitwear all take on a more psychedelic edge, and whether they are adorned with flower graphics or acid wash patterning, these pieces will effortlessly take your cozy fits to the next level.