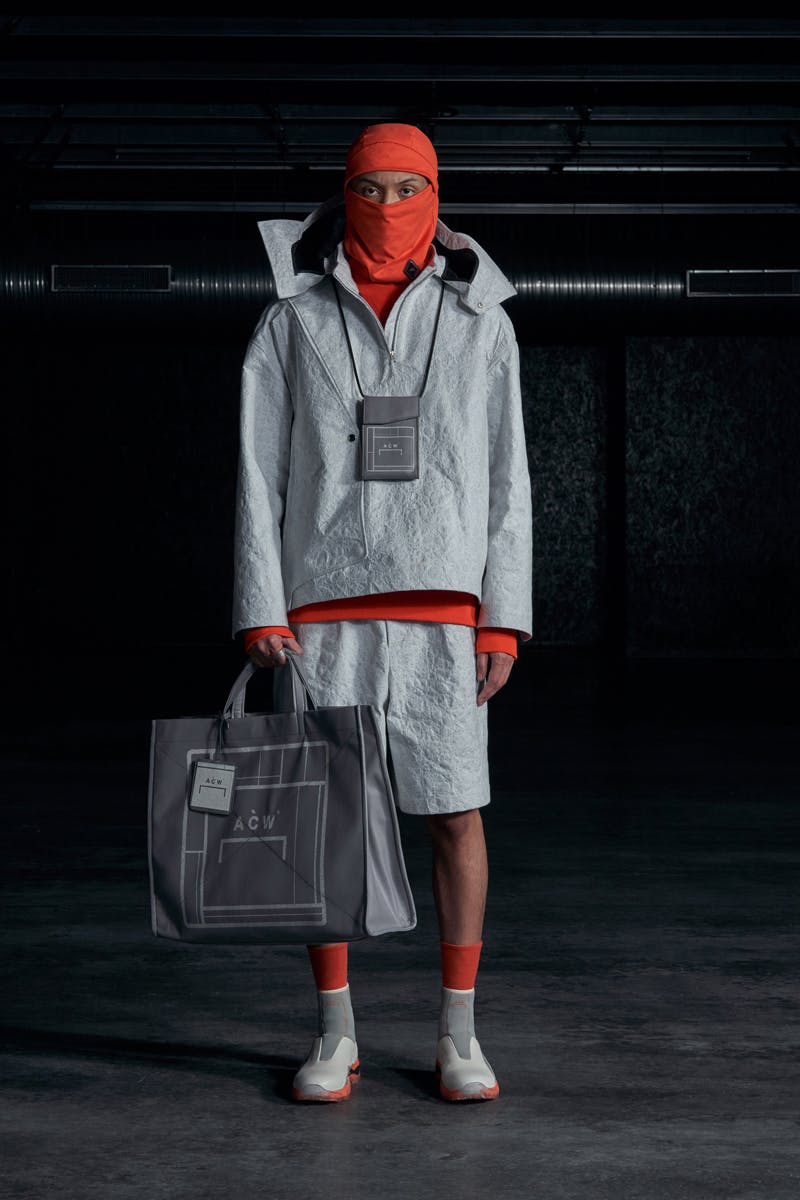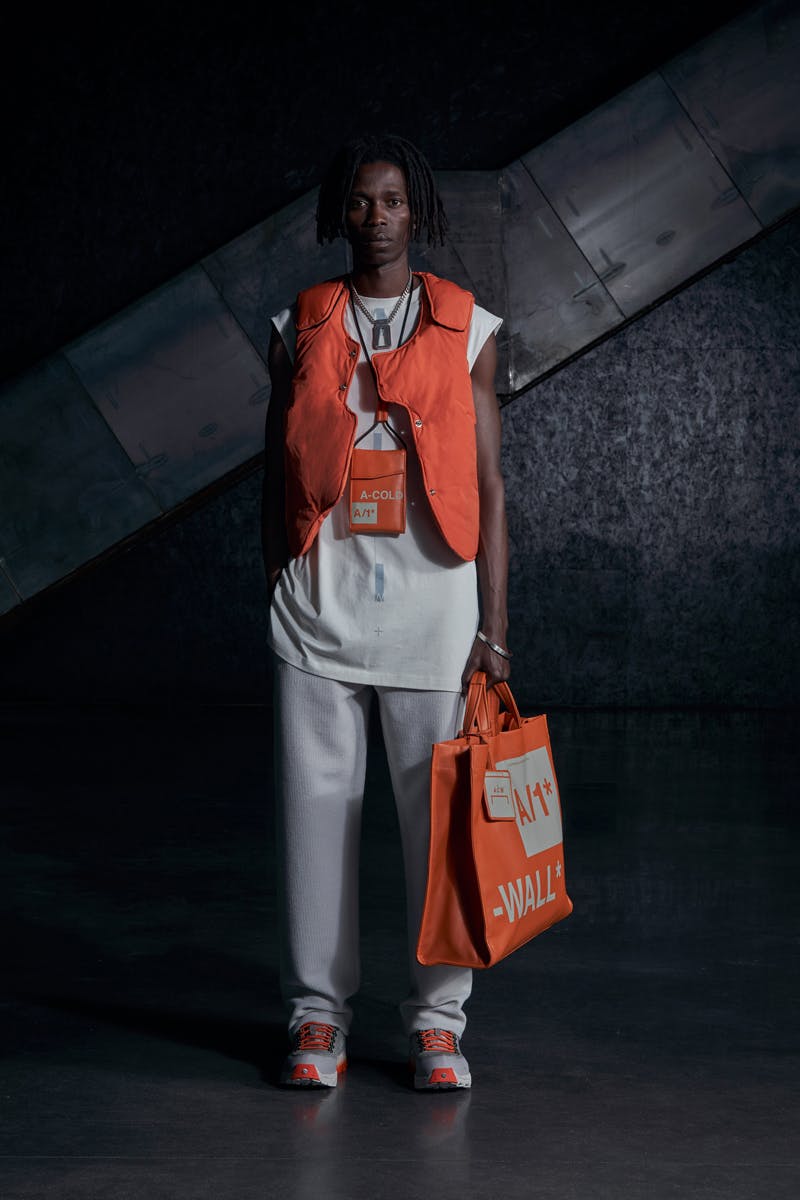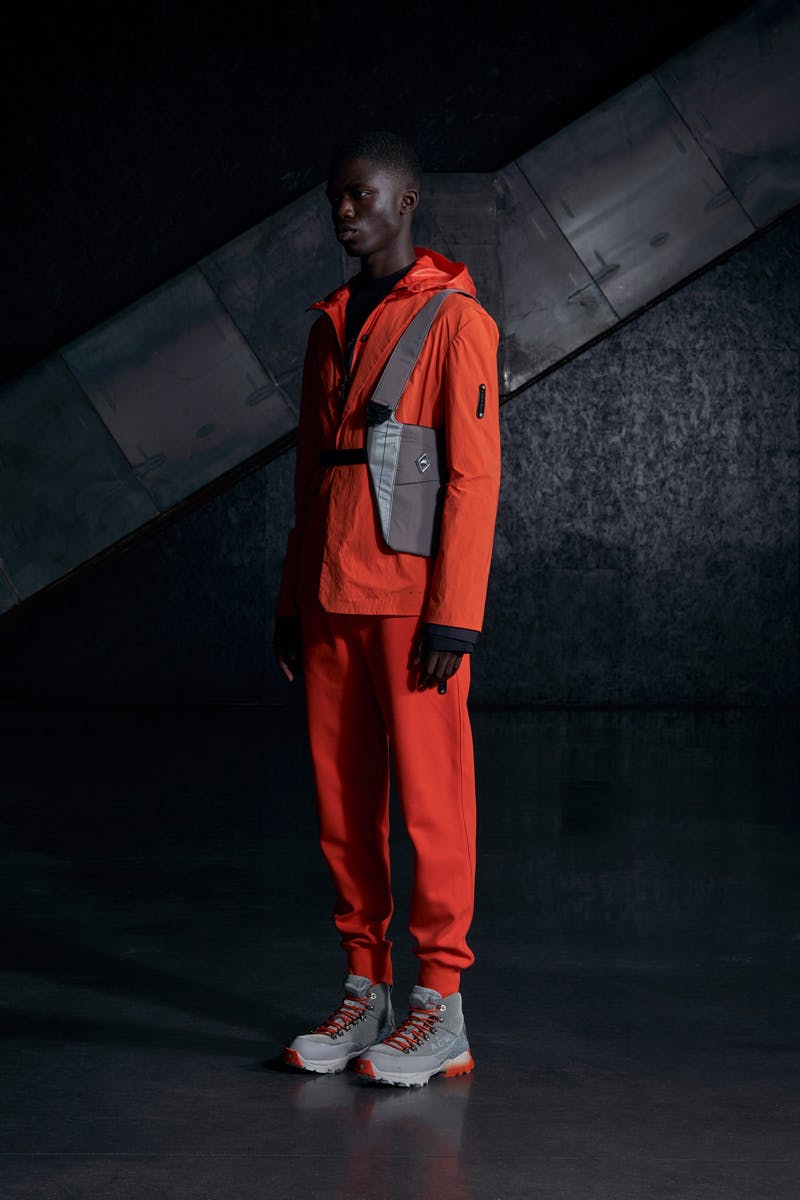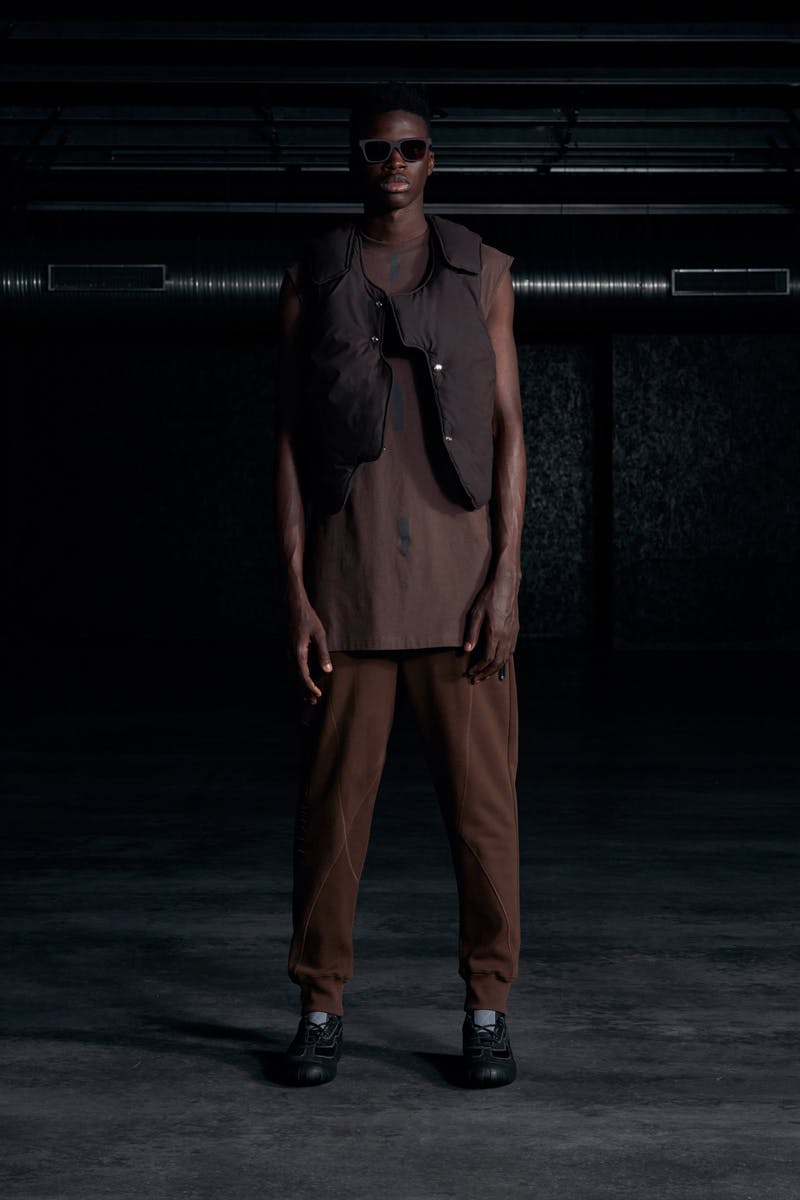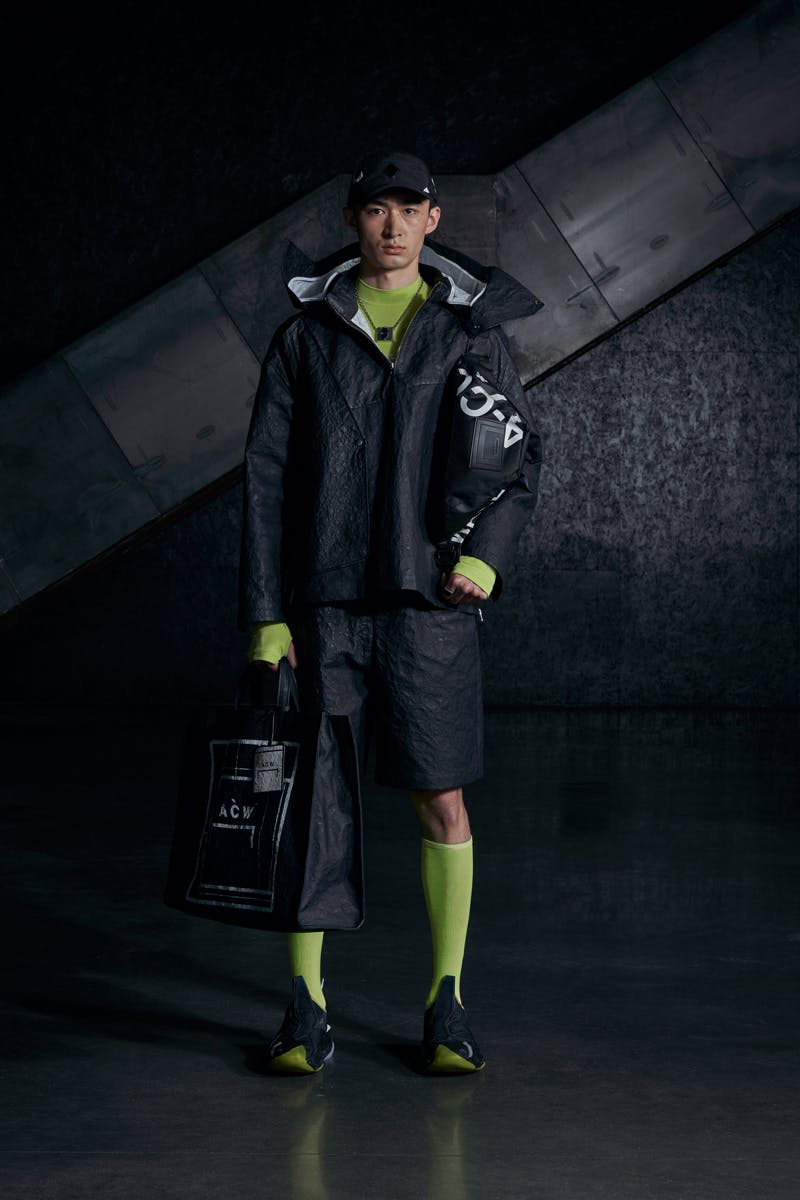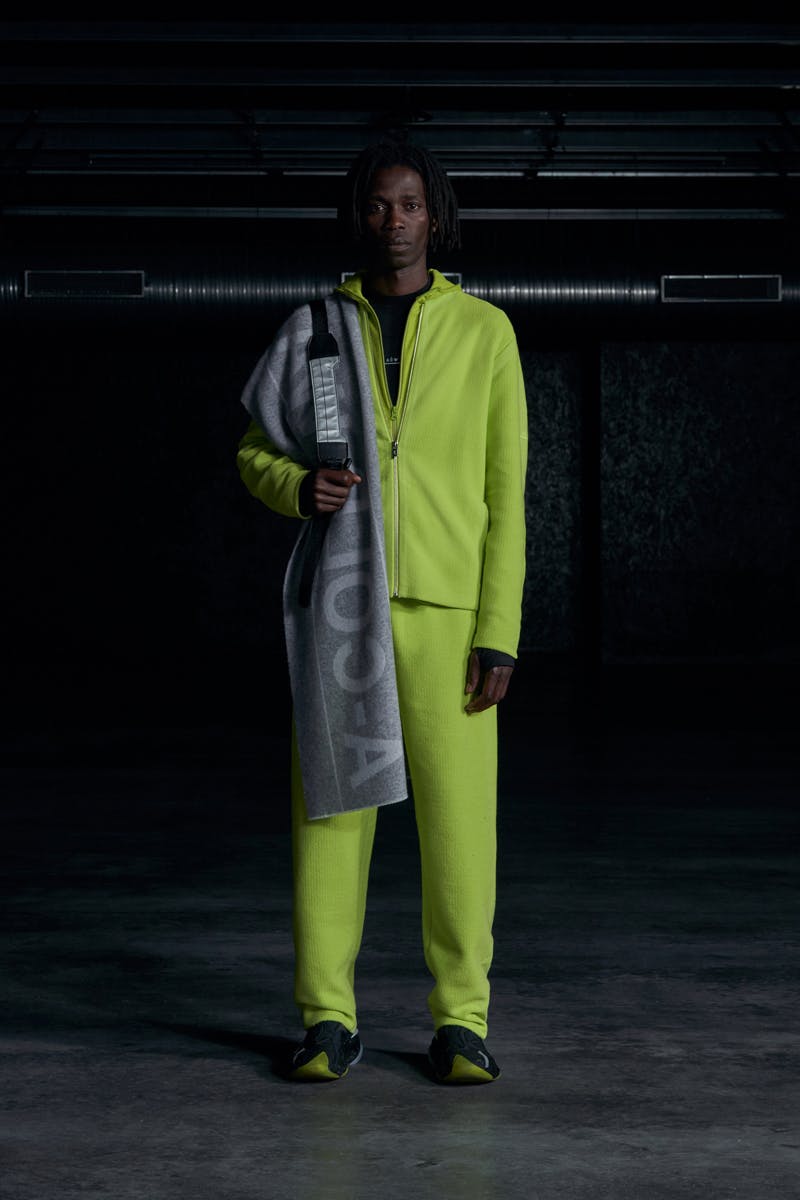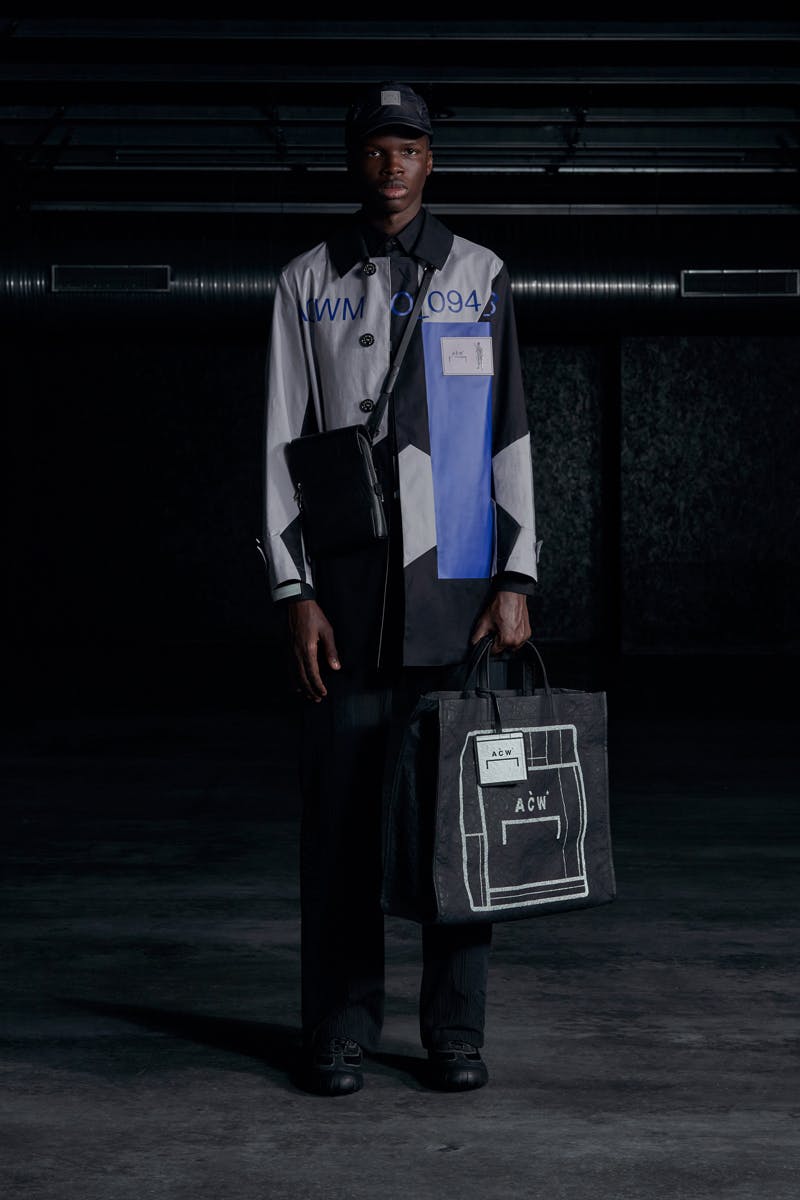 In June 2021, A-COLD-WALL* debuted its Spring/Summer 2022 collection, updating its traditional garments with a splash of color perfect for the warmer months. Now with the collection hitting shops, we can get a closer look at what the brand has been cooking up for this season.
"Motion. Form. Oscillate. Converge" are the four words that guided the Samuel Ross-led brand's SS22 collection, as garments follow experimental concepts matched with ACW*'s elevated functionality and a vivid color palette.
Bright neon orange, green, and yellow emphasize the collection's unusual proportions and conceptual shapes. On the other hand, the neutral grey, olive green, black, and cream stepped in to accentuate ACW*'s signature refined utility and high-quality hardware.
It's hard to keep your eyes off the London-based label's SS22 collaborations, revealing ROA hiking boots in four tasteful colorways and "tailored weather protection" (and perfection) by Mackintosh. Also, RETROSUPERFUTURE offers some uber-cool marble sunglasses, awaiting styling with your ACW* uniform.
From logo t-shirts and shorts to knit sweaters and jacket replacement-worthy overshirts, A-COLD-WALL* SS22 is the ultimate transitional pack, filled with essential seasonal styles that'll carry you from Spring to Summer comfortably and in style.
Oversized logos, gradient color patterns, and abstract graphics grace casual wardrobe essentials, adding that contemporary flair while maintaining a disruptive streetwear feel.
Spring is fast approaching, with summer sneaking up right behind. If function and style are your things, your SS22 uniform has ACW* written all over it (or subtly printed on its diamond emblem).
The brand's SS22 collection is now available at A-COLD-WALL*'s online store and at the Highsnobiety Shop. You can also get ahead on your FW22 wardrobe planning with A-COLD-WALL*'s FW22 lookbook.
Scroll down to shop A-COLD-WALL* SS22
Want to keep browsing? Head to the Highsnobiety Shop for more products that we love.