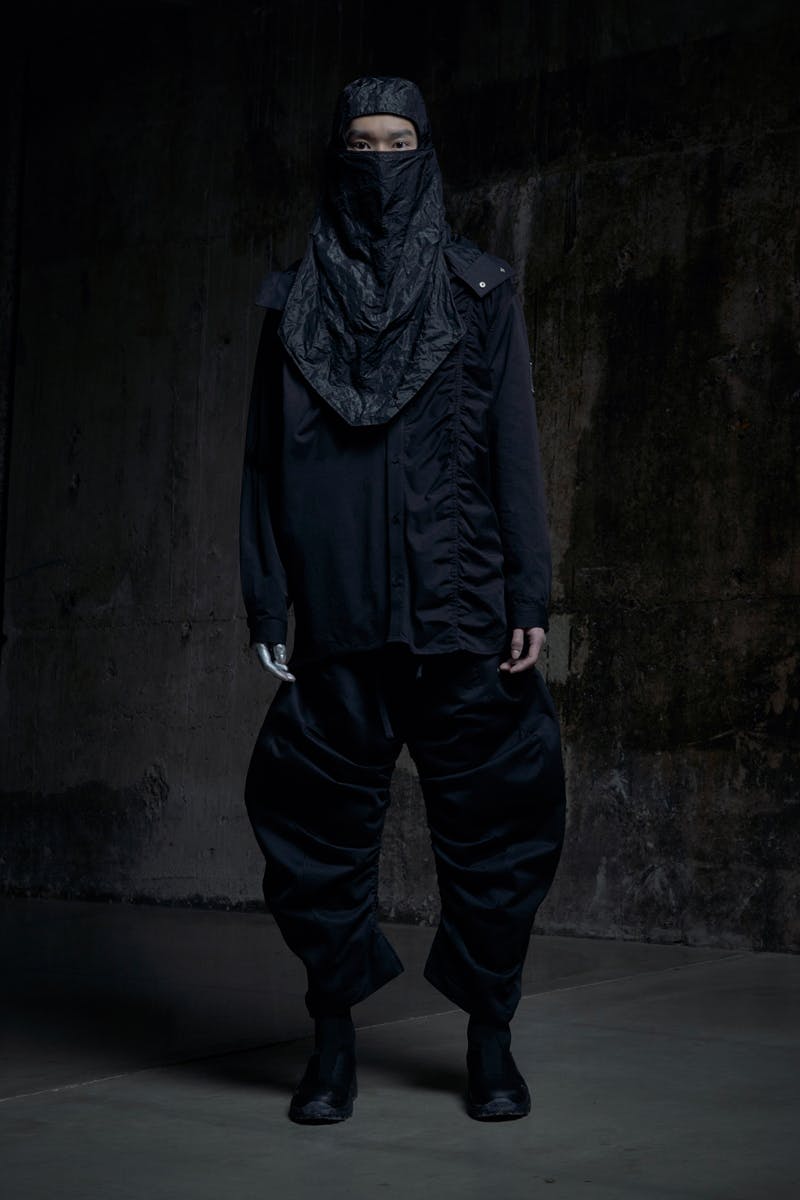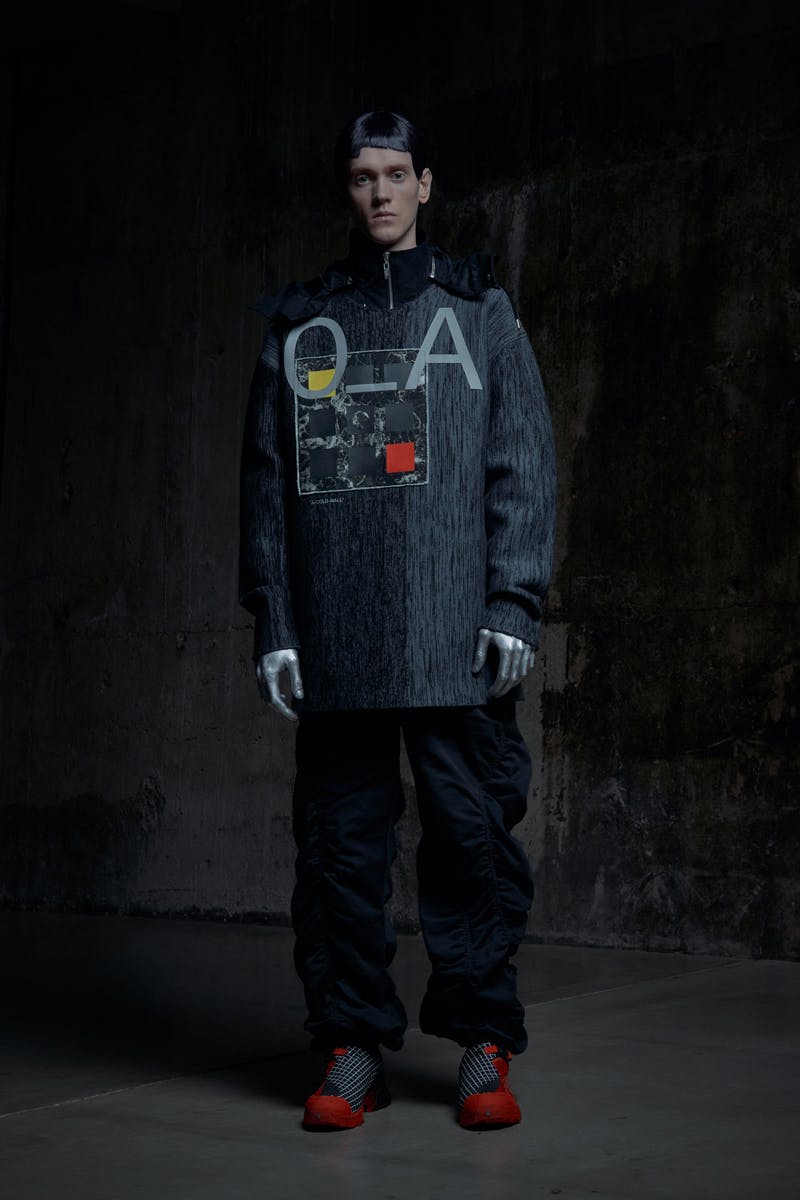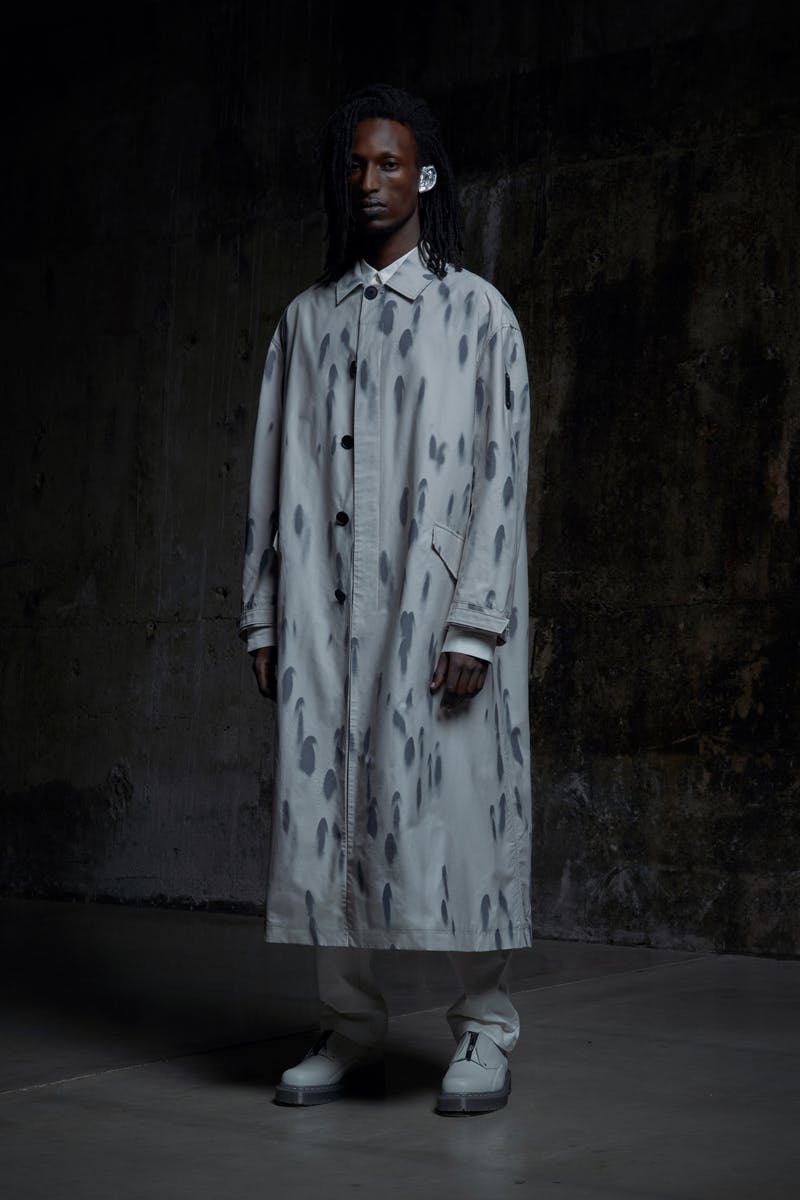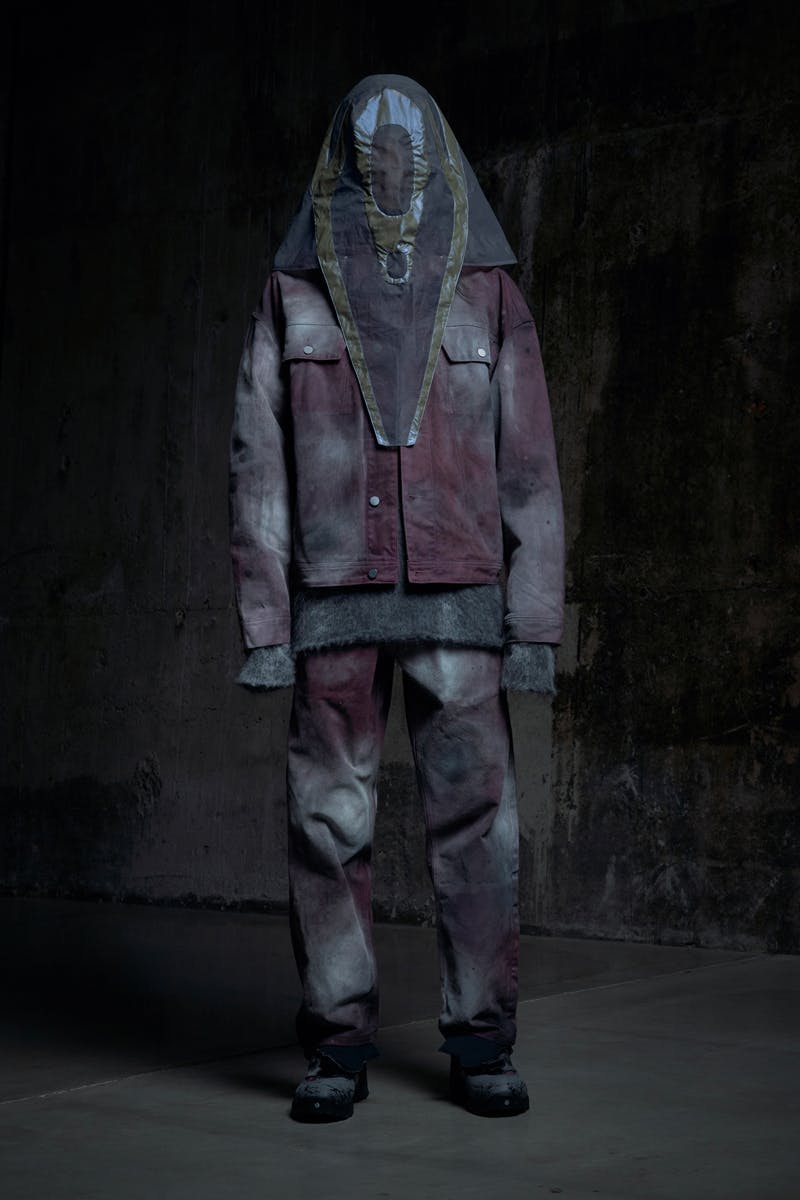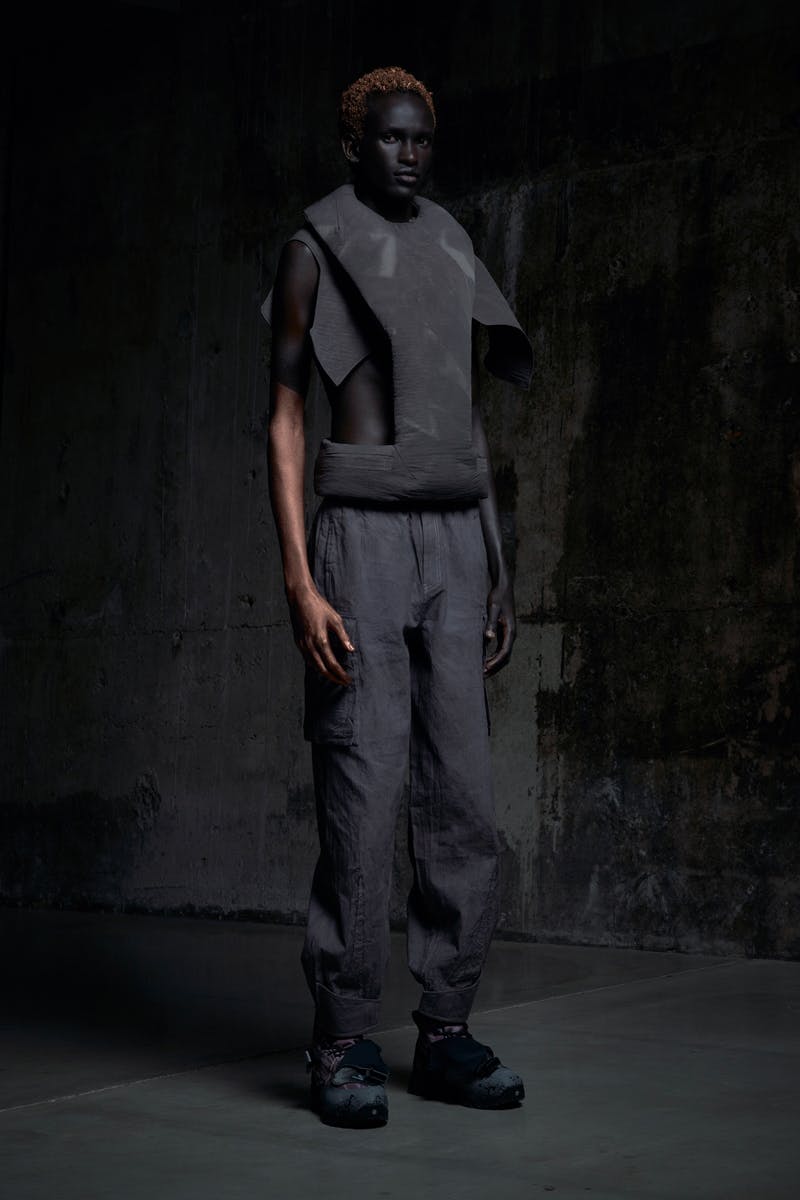 Samuel Ross' A-COLD-WALL* output is often too fluid to nail down with easy descriptors, certainly so when stacked up against its street-leaning contemporaries.
Still, a single word comes to mind when perusing A-COLD-WALL*'s Fall/Winter 2022 collection: sculptural.
"We spend endless hours determining the visual language of each garment," Ross recently told Highsnobiety and that's amply clear from viewing the seasonal lookbook.
Looks don't so much style the new garments as pile them atop models, layering sweaters and jackets around the neck like scarves and shrouding silver- and gold-painted torsos with translucent netting hoods.
Craggy patterns play across anoraks, splatter hoodies, and disrupt warped vests cut from a wrinkled Tyvek-like textile, any organic warmth eroded by cold industrial hues and synthetic fibers.
This sculptural approach, manifested in the proportion-warping outerwear and trousers with puckered seam, is nothing new for Ross — remember, he's the founder of SR_A, a "design consultancy" that reaches into architecture and interior design.
It's indicative of Ross' overarching goal to disrupt the conventions of clothing design. Like his mentor, Virgil Abloh, Ross disrupts streetwear routines in favor of seeking something unfamiliar.
But, humans being human, we tend to gravitate towards the familiar. Hence why I couldn't help but cast my eye downwards to glimpse the footwear, both new and familiar (hello again, Dr. Martens).
Ross recently teased some of the new in-house designs on Instagram and it's fun to see him really flex his design muscles, moving beyond the relatively recognizable Shard and towards something fresher.
But there are also some collaborative kicks worth eyeballing, including his take on ROA's hiking sneakers and a wild new Converse that appears to warp a Converse Basketball silhouette into a wild shin-high slip-on.