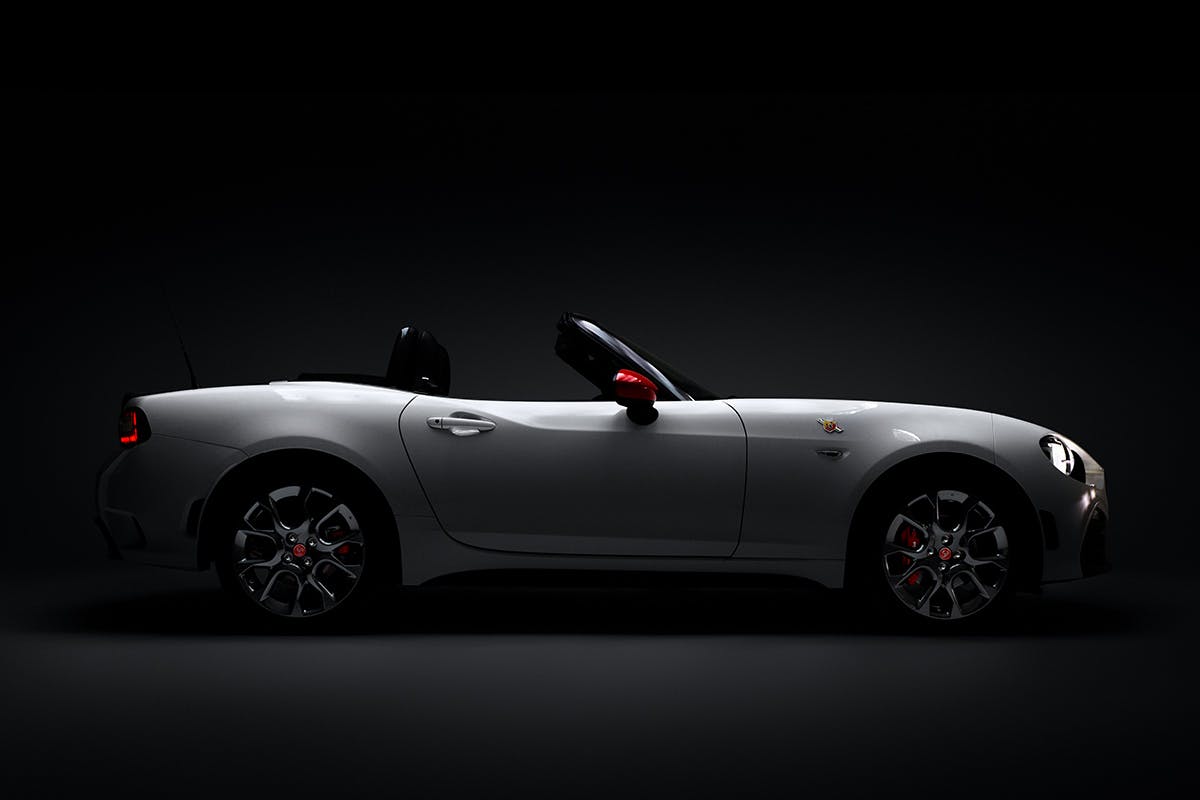 Italian car brand Abarth wanted to take an unconventional approach in their latest campaign to truly indulge people in the thrill of driving. How does a classic car brand do this? They reach out to Hunger Magazine and British photographer Rankin, tasking them with creating an immersive 360-degree digital editorial series.
The project consists of a film, still life shoots and "The Detour," a mini-documentary series starring a soon-to-be-revealed celebrity. "Abarth approached Hunger looking to do something a little more left field than the usual campaign," explained Rankin. "Although working in different worlds, the two brands are a perfect match, with fashionable, fun and aspirational audience bases."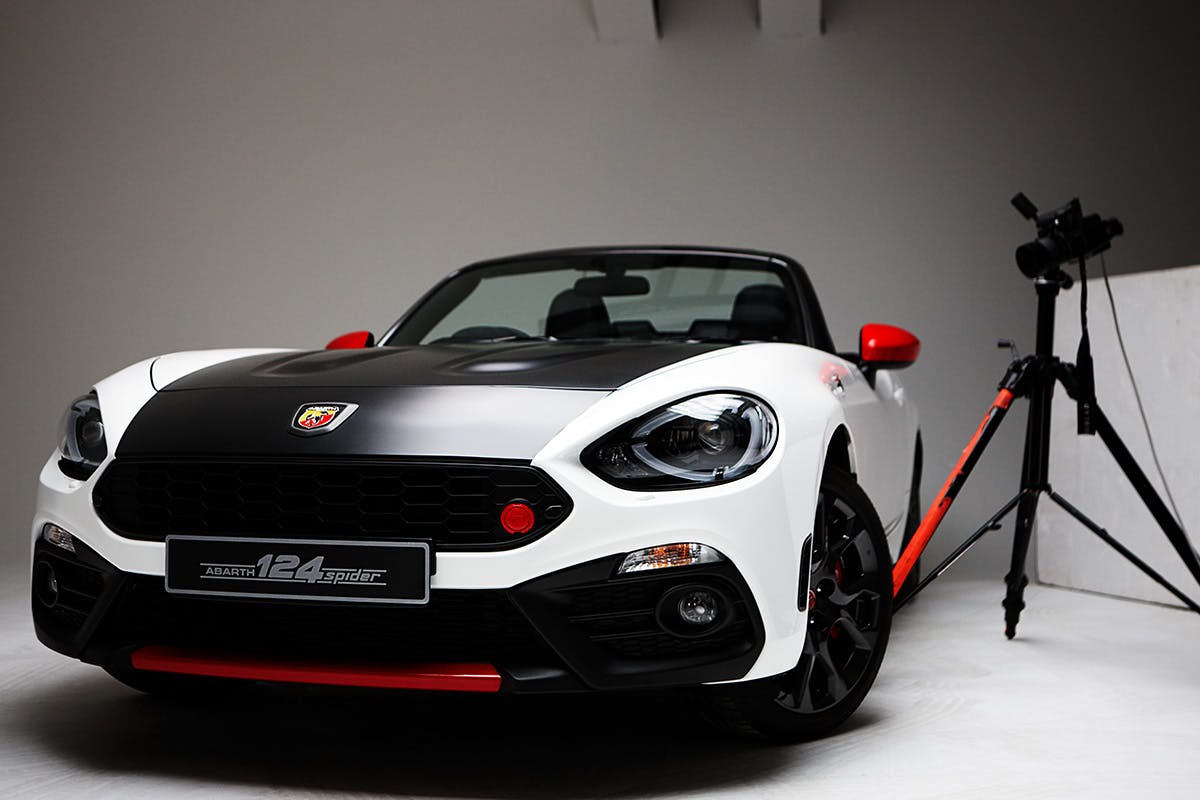 Rankin shot the film and accompanying stills at London's ExCel Centre. The final result is more akin to a luxury fashion film than the typical car commercial. A no-holds-barred, full-throttle love story; two lovers burn rubber and make their cars dance to the beat of a modern, dynamic drum track.
Another innovative project presented at the Paris Motor Show, "Abarth 124 spider Uncovered" is a digital project for the new roadster. Interconnected contents in a narrative loop draw users into a dynamic experience. The starting point is a film by Rankin portraying the sound and performance of the Abarth 124 spider from an innovative point of view, at an irresistible pace.
The campaign features will launch on HungerTV.com and Abarth digital channels, commencing on October 6 and running through to Christmas.