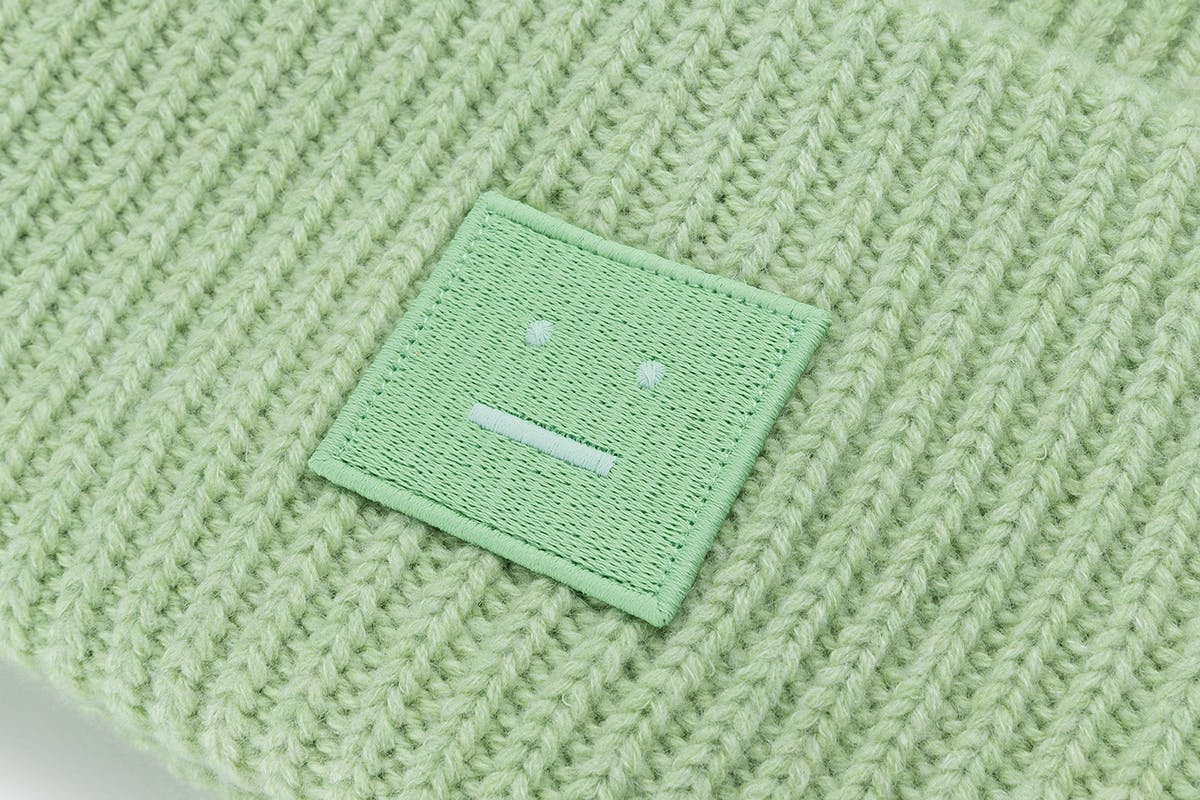 Acne Studios' "Face" subline has been a recurring motif for a minute now. Its motif consists of just two dots and a line, like the classic :| emoticon people used back in the days of MSN and dial-up internet, the mascot has made its way onto all sorts of Acne products over the years and is one of the most recognized motifs amongst other Scandinavian brands.
Acne's creative director and co-founder, Jonny Johannson, has been adding the symbol to a range of expertly crafted essentials. The subline provides classic designs emblazoned with the straight face that can form the backbone of your wardrobe along with graphic designs that tend to take more of a casual approach to the mainline.
Jonny was kind enough to take the time to explain the story behind Acne's charmingly deadpan mascot.
"We were doing a fitting for a show and we didn't have a bag—you always have to have a bag when you do a show. So I took a piece of paper and I drew this Swedish guy. Instead of a smiley, I drew a square face from a straight line and two dots for eyes."
"And that's how it came to be, just an ordinary Swedish citizen. Not too happy, not too sad, but somewhere in between. Lagom in Swedish. Since then he appeared on other things and became bigger and bigger in the collections, and rather than let it get out of hand, I thought he has to officially belong in the Acne family; I started thinking about what family means to me, and what is important within families."
"I was thinking about my own family and how at one point in our family history we were all dressing the same as one another. From there I started thinking about what the modern family is today, which is how the concept came up."
The face has remained a part of the Acne Studios family and now has its own seasonal collections. Check out the latest one below.
Shop the Acne Studios AW22 Face collection below
Want to keep browsing? Head to the Highsnobiety Shop for more products that we love.