Whenever you read about the world leaders in any field, it always seems to end up being a Scandinavian country. Best education? Scandinavia. Wealthiest countries? Scandinavia. Happiest populace? Scandinavia. Any indicator of success and prosperity, and all roads lead to the cold, cold North. There must be something in the water.
And as if that wasn't frustrating enough, Scandinavia's proficiency has extended into the world of lifestyle and fashion as well. Over the past decade, designers from the Nordic states have established themselves as world leaders with their unique aesthetic perspectives. I was first exposed to this in London at the age of 16 when I visited the Goodhood store and discovered the likes of Norse Projects, Wood Wood, and Our Legacy; brands with a unique ability to make clothing that just looks good.
Scandinavian brands seem to blend quintessential American cool with Japan's razor-sharp style, rounded off with a utilitarianism that can only come from countries that have to brave some of the harshest weather conditions on a daily basis. But don't get it twisted; Scandinavian brands have a style that's all their own.
Check out some of the most important Scandinavian brands in the industry.
Acne Studios
Acne Studios is one of the reasons why fashion is obsessed with minimalism. For many, the brand is ground zero for the Scandinavian's hold on our wardrobes. Yet, simply calling Acne Studios clothing "minimalistic" does not tell the whole story. Acne is something slightly more, with the brand's co-founder and creative director, Jonny Johansson, coining the term "maximalist minimalism" to describe his designs. A master of juxtaposition, clothing is contemporary and classic, essential but eccentric. The brand's unpredictable proportions, bold color palettes, custom-made fabrics, and playful designs have become the backbone of our closets over the past two decades.
Our Legacy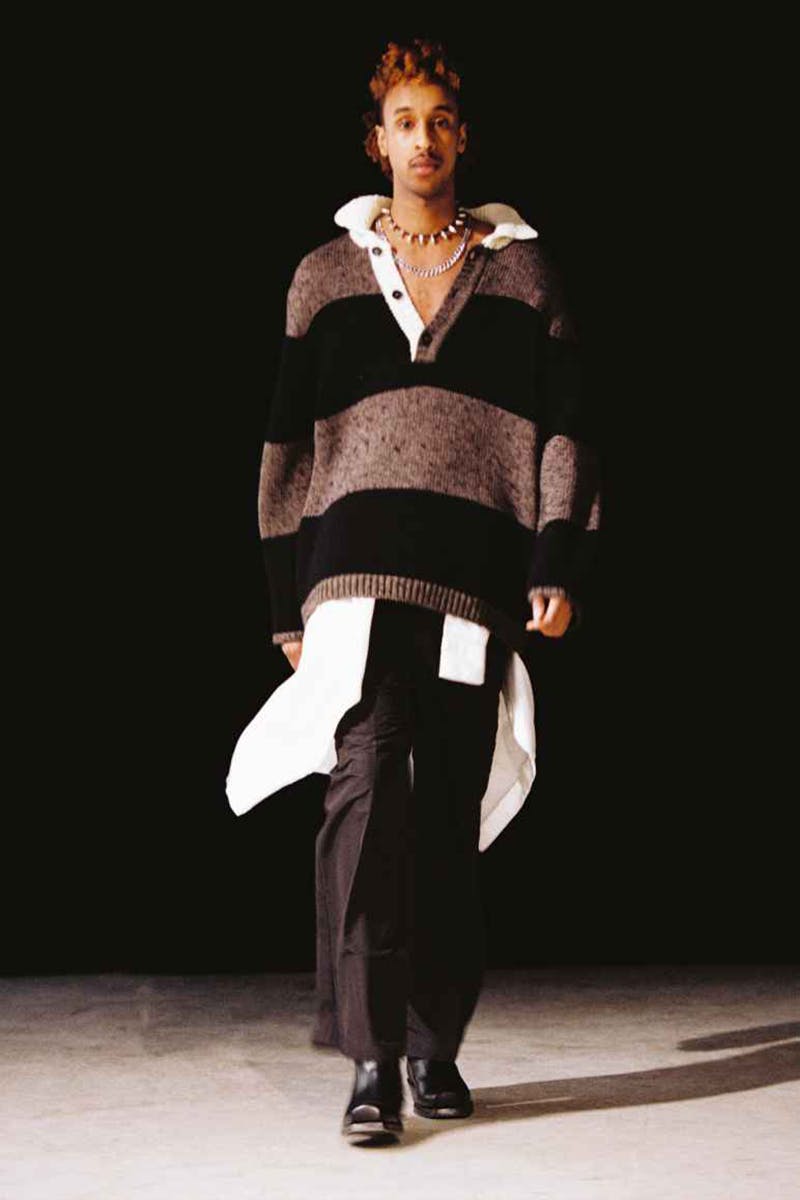 It's always a good year to be an Our Legacy fan. The Swedish independent label has consistently blessed us with effortlessly cool seasonal collections whilst remaining committed to delivering strong collaborations throughout the year. Clothing from the brand works seamlessly as standalone items or as the layered building blocks of top-to-bottom looks, thanks to the label's subtle detailing, custom-developed fabrics, and obsession with sustainable quality. An Our Legacy fuzzy alpaca cardigan, black milled varsity jacket, or recycled parka will make even the chilliest winters much more bearable, giving your wardrobe a few style points in the process. Meanwhile, its Spring-ready Harrington-style jackets, boxy short sleeves, and techwear trunks will keep you aptly fitted for whatever the season throws at you. It's safe to say that Our Legacy is going to be one of your favorite go-to's in your rotation.
Arnar Már Jónsson
Arnar Már Jónsson designs for those of us who feel ill-equipped to handle Gluggaveður — days in which the weather looks beautiful from inside but is actually brutally cold once you step outdoors. A direct symptom of the Icelandic-British duo's temperamental home climates, Arnar Már Jónsson and Luke Stevens equips wearers with performance-based clothing that is rugged enough to endure the elements but stylish enough to integrate into your wardrobe. Seasonless layering staples, technical outerwear, luxurious sportswear, and insulating knitwear are all part of the brand's DNA. Arnar Már Jónsson will have you feeling right at home, whether you're out exploring nature or trekking through an urban jungle.
Sun Buddies
Another offshoot from the Très-Bien camp, Sun Buddies is a premium eyewear brand from Stockholm, and if you want to talk about wearing your Swedish identity on your sleeve, their original silhouette is inspired by the pair worn by Bibi Andersson in Ingmar Bergmann's 1966 film, Persona — a truly iconic film by unquestionably Sweden's most famous filmmaker. Note the references to other Swedish starlets in their silhouette names such as Greta [Garbo] and the unquestionable glamour of their thick-rimmed designs, and the result is a brand that feels much more Hollywood than it does Scandinavia — perhaps a reminder of Sweden's enduring influence on the silver screen.
Cecilie Bahnsen
Cecilie Bahnsen has infused various aspects of her Danish heritage into her meticulously crafted clothing. Her synonymous label has built a passionate following over the years thanks to its use of engineered textile made using traditional techniques like patchwork, quilting, and appliqué. This approach to fashion design has positioned the label somewhere between traditional ready-to-wear and couture. Aside from Bannsen's love for Scandinavian design, clothing also pulls from traditional fine French fashion, making the brand's clothing architectural, feminine, and relaxed. Thumbing through a Cecile Bahnsen collection, and you will come across minimal black organic dresses, seasonless footwear, and summer-ready tops.
Ganni
Another Danish favorite, Ganni, is the brainchild of the husband -and wife duo Nicolaj and Ditte Reffstru. The team of designers has committed themselves to create a sustainable fashion brand over the years. There is no greenwashing here. Garments are produced using upcycled materials and innovative fabrics. At the same time, the label believes in the less is more mantra. This translates to garments that are durable and timeless — capable of carrying you throughout each season. Yet, at the same time, Ganni pulls heavily from the 90s, creating clothing that feels nostalgic. Garments are chic, boxy, and layered with fashion references. Ganni is an excellent place to start if you are on the hunt for easy-to-wear womenswear.
SAKS POTTS
Led by Cathrine Saks and Barbara Potts, Saks and Pott got its start in 2013, quickly earning acclaim for creating seasonless and contemporary staples for women. You'll have no problem fleshing out your wardrobe here. Designs are clean, occasionally breaking Scandinavian tradition with bold prints and flashy fabrics. Saks and Potts true superpower is its ability to create clothing that fits very well. This makes sense as the designer's mix fine tailoring with architectural and even sculptural designs. Here you'll find a wide selection of outerwear, swimwear, knitwear, and bottoms.
Wood Wood
One of many prominent Copenhagen-based brands, Wood Wood was launched in 2002 by Karl Oskar-Olsen and Brian SS Jensen and is rooted in the web of graffiti, music, art, sport and style that embodies '90s street culture. Unlike the more straight-faced and razor-sharp aesthetic of their Copenhagen contemporaries, there's a whimsical element to Wood Wood's output. Great examples include their collaboration with Italian sportswear brand ellesse, breathing new life into a brand far removed from contemporary fashion, or their Disney collaboration which warped and distorted Mickey Mouse's image virtually beyond recognition.
Norse Projects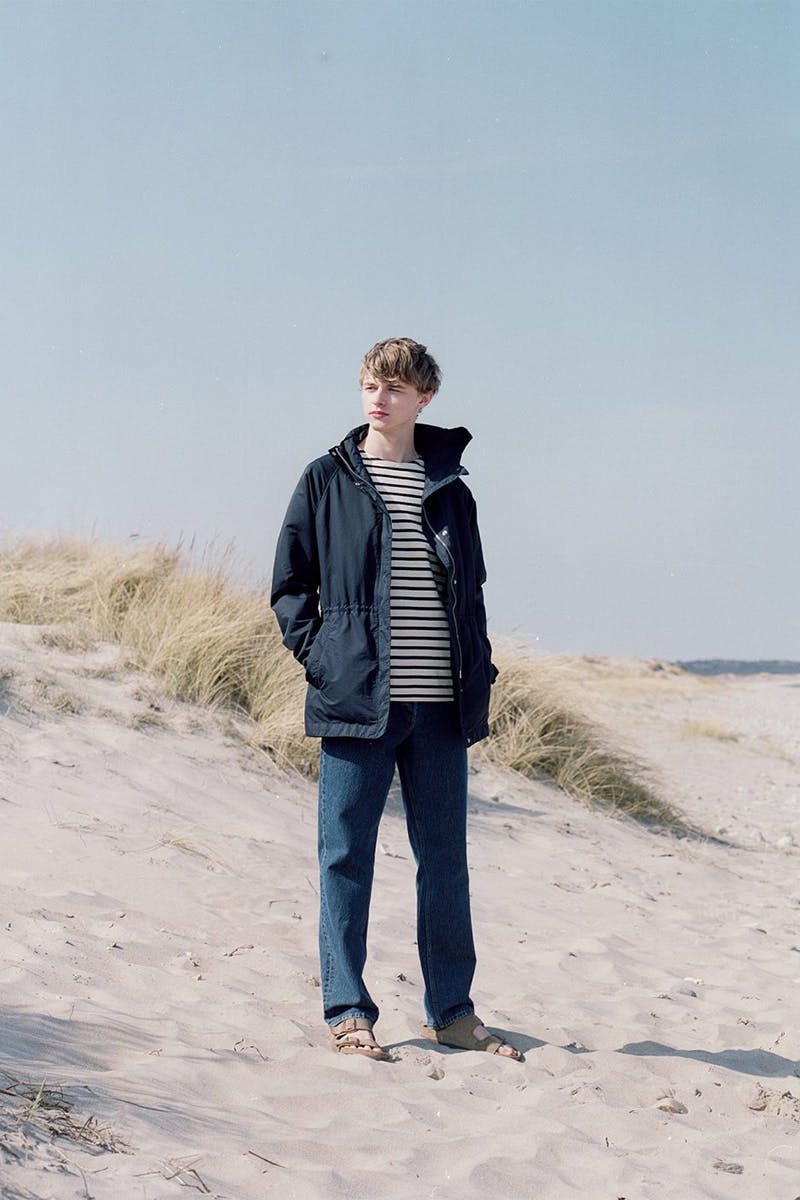 It's probably not an overstatement to say Norse Projects captured the essence of Danish style over the past ten years. Starting out as a Copenhagen menswear store in the early 2000s, in 2009 they launched their in-house clothing line and quickly made an impact. Each collection's mix of slick shirting, straightforward trousers, clean graphic tees, beanies and camp caps seemed strangely reminiscent of a particular New York skate brand, but in the place of hip-hop, punk and graffiti references were guest artist t-shirts and unique fabric weaves; upmarket streetwear with a distinctly European twist.
Like Supreme, Norse Projects is a brand for people that want to dress comfortably and look good. As one of the mantras woven into their clothing dictates; "The true mark of luxury lies not in the grand gesture, but in the simple things done well."
Très-Bien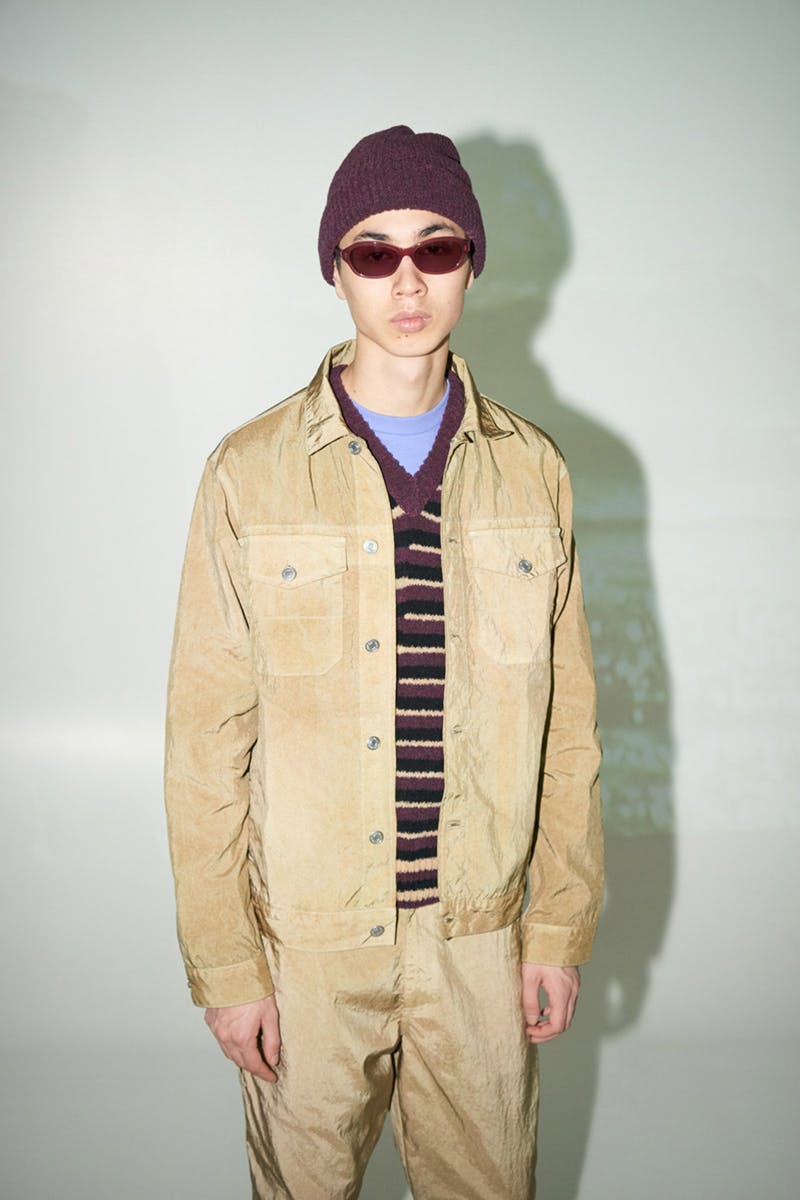 Not unlike Norse Projects, Très-Bien started out as an impeccably-stocked menswear store in Malmö, Sweden, and is probably still best known in this regard. A few years back, however, the store launched its synonymous in-house label and quickly won the hearts of menswear bloggers the world over. Minimalist designs and timeless silhouettes are elevated through unexpected new approaches, offered in colors that slide into your wardrobe and get along with everything else in there.
I guess when you've got as much expertise in what sells as these guys do, it's no surprise that they can come through with exactly what people want.
Soulland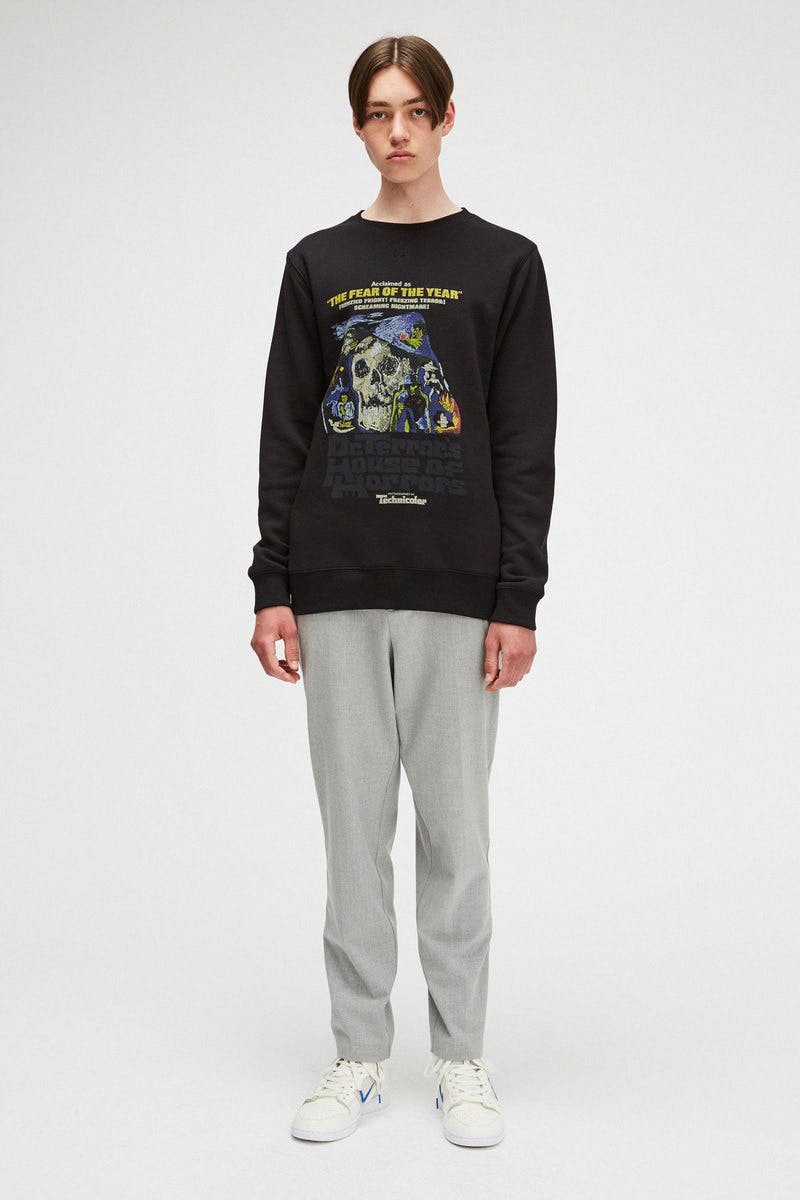 From a quick glance over their collections — packed with elaborate fabrics, ornate embroidery and floral motifs — you'd be forgiven for thinking Soulland was run by a classical artist with aristocratic tendencies, but the Copenhagen-based fashion label is actually run by Silas Adler, a skateboarder with a gifted eye who heads up the brand's creative and artistic endeavours, and Jacob Kampp Berliner, a friend of Silas' who was enlisted to lead on the business side. This symbiosis of creativity and business savvy that has seen the Danish brand creating some of the most interesting menswear coming out of Scandinavia in the past five years.
Soulland is a play on the name of Denmark's main island, Sjælland. Though it is commonly known as Sealand, the direct translation is "Soulland", so the brand is, in essence, a celebration of their own environment, and many of Soulland's intricate graphics are hand-drawn by Silas himself, so there's a deeply personal thread that runs through the brand. Though he's certainly established his high-fashion credentials, Silas has made a point not to stray far from his skateboarding roots, and a 2016 collaboration with Nike SB and Eric Koston allowed the designer to place his original passion front and centre with amazing results.
HAY
Dressing well is one thing, but living well is entirely another. Bringing the effortless Scandinavian aesthetic to the world of homewares and furniture, Danish brand HAY has established itself as a go-to name for any contemporary tastemaker looking to give their environment a touch of Nordic class. HAY product brings Bauhaus functionalism, Pop Art playfulness, Cubist geometry and straight-up timeless design under one roof, producing everything from notebooks, pens, pencils and rulers to blankets, cushions, sofas and kitchenwares.
Their success hasn't gone unnoticed, either, with a collaboration with the unquestionable gods of Scandinavian furniture set to release in 2017. Hint: It's Ikea.
Libertine-Libertine
As their name suggests, Libertine-Libertine is a Scandinavian brand rooted in ideas of liberation and free-spirit. Founded in 2009 by three friends in Copenhagen, their designs lie on the intersections of form and function. Individual pieces appear stripped down to their essence; nothing more than they need to be. As you piece the outfit together, however, you discover carefully-considered designs that just look great. Seemingly insignificant details like contrast interiors, unorthodox cuts and two-way zippers transform staple garments into something entirely defined by the wearer's personal style. Rounded off with a color palette that listens more than it speaks, and the result is a brand that embodies the spirit of self-expression.
Nudie Jeans
The world of selvedge denim is basically dominated by Japanese brands, but Nudie Jeans is a welcome Scandinavian anomaly, and they do the job well. Founded in 2001 by Maria Erixon, a former employee of Lee denim, this Swedish brand brings a laissez-faire attitude to the dogmatic world of raw denim. Other brands might tell you to take your jeans for a swim in the ocean, or hand-wash them with a particular detergent ratio following moon cycles, or check the temperature and density of grass before sitting down to ensure the perfect fade, but Nudie is refreshingly casual.
Buy a pair of jeans. Wear them like a pair of jeans. Wash them after six months. Or you could do what I did; stay up until 5am on denim forums and get so confused that you end up wearing your jeans for 2 years without washing until a dog comes up to you on the bus and starts licking your legs all over. True story. Don't make the same mistake I did.
Eytys
Launched in 2013, Eytys (pronounced '80s') might be the youngest brand in this whole list, but you've probably already come across them on the brand roster of one of the world's leading fashion stores. The story is perhaps not far from many other Scandinavian brands; Eytys just make good stuff. Their inaugural model, the Mother, isn't far away from a Vans Authentic in design, but subtle changes like a cork footbed, heel pull-tab and a midsole that's ever so slightly thicker than normal creates a shoe that's strange… but you like it.
Four years later, Eytys has an impressive range of silhouettes including the Spider, a collaborative model designed with Yung Lean which features cable-tie laces. If all this hasn't already impressed you, read about how they're still here after their entire first collection was lost when the ship carrying it split in half and sank.
Polar Skate Co
Like Palace Skateboards in London, Dime in Montreal or Bronze 56k in NYC, Polar is the Swedish division of a new wave of skate brands run by skaters, for skaters, authentically representing their own lifestyles. Previously a skater for Emerica and Cliché, Pontus Alv started Polar in 2013 and the name quickly spread across Scandinavia and beyond. Just as Palace specialize in skate gear with a distinctly London tracksuit and trainers tip, Polar rounds out its tees and sweats with cold-weather essentials like fleeces, quilted jackets and insulated bombers.
Skaters are notoriously discerning when it comes to quality; combine that with the Scandinavian need for cold-weather clothes that work, and you can trust Polar's product to stand up to punishment.
Han Kjøbenhavn
Originally founded in 2009 as an eyewear brand, there's something about Han Kjøbenhavn that oozes class. Though you might not know their clothing, you've surely seen their inimitable lookbooks, modeled by a distinctive silver-haired Danish gentleman with a stare that could cut through diamond. But back to the clothes. Han Kjøbenhavn injects a bit of color and fun into their designs in a way that surely only a Scandinavian brand could.
Asymmetric panels, geometric prints, washed-out pastels and gritty urban palettes and a distinctive menswear-meets-sportswear chic, the Danish label has a knack for lulling you into a sense of security with its unassuming, timeless designs, then pulling the rug from underneath with a wildcard piece. They lose points for not gifting any of their large-graphic "HAN" sweatshirts to Meek Mill yet, though. Disappointing.
CMMN SWDN
Founded in 2012 by Saif Bakir and Emma Hedlund in Malmö, Sweden, CMMN SWDN blends Scandinavian fashion perspectives with a cross-continental appreciation of style. The duo are well-qualified as well; graduates of Central Saint Martins and the London College of Fashion, they've previously worked with COS and Kanye West, for whom they were heads of design at his Paris studio.
Elka
They're heavy, they're rubbery, they make you sweat something fierce and it takes a certain eye to make them look stylish, but we don't care; we love Elka. Rooted firmly in the world of work and utilitarianism, Elka never even wanted to be cool. It was founded in 1958 in Karup, Denmark and primarily manufactures heavy-duty rainwear for industrial workers, but somewhere along the way Scandinavia's tastemakers caught on to how solid Elka rainjackets are and they became part of the fabric. In recent years the Scandinavian brand has collaborated with Norse Projects, ellesse and cult London store Goodhood, solidifying its status as a brand for lovers of utilitarian cool. And like all good ideas, they had their imitators…
Stutterheim
Okay, so you probably look at Stutterheim's product and feel like you've seen it somewhere else, but what this Swedish brand did was take a functional clothing design and inject it with that unique contemporary Scandinavian design language. Not only that, Stutterheim took that same impenetrable rubber fabric and applied it to a number of essential silhouettes; chore coats, fishtail parkas, coaches jackets, pea coats, M-65s, MA-1 bombers. The result? It's now possible to go out in the rain and stay dry without looking the exact same as you did when you were 5 years old and being dressed by your mother — hey, she's a great lady, but she didn't necessarily have your steez in mind. I'm just being honest.
SWIMS
Take a good idea (waterproof clothing) and apply it to something that needs that treatment (footwear). Johan Ringdal founded his Scandinavian label in 2006 when he became fed up of dressing sharp and getting caught out in the rain. The solution? A comprehensive range of brogues, wingtips, loafers and dress shoes made from 100% waterproof material. Blending watertight nylon with classic materials such as leather and nubuck, Swims has created boardroom footwear that won't leave you wringing out your socks on your way back from the meeting.
Since its inception, the brand has expanded into sneakers, women's footwear and even outerwear, bringing the whole project full-circle. If you live in New York and have a tendency to forget your umbrella, consider a pair of these.
L'Homme Rouge
Swedish brand L'Homme Rouge was initially launched as a free-spirited collaborative project between a group of friends, starting out creating knitted headwear. In recent years this has expanded into full collections united by notions of sustainability and conscious consumption, producing lasting product with a timeless touch.
Mads Nørgaard
Designer Mads Nørgaard founded his eponymous clothing brand in 1986 and today the imprint operates a number of brick-and-mortar locations in Denmark, proffering both men's and women's ready-to-wear. A ubiquitous style choice for Danes, Mads Nørgaard isn't entirely a fast fashion enterprise, but certainly bears some similarities to its big box counterparts like H&M or Uniqlo. After 29 years, the franchise of boutiques is still sticking to its guns, under the motto "What you wear should support your ways and beliefs."
RAINS
RAINS has experienced a relatively rapid rise to success over the past few years, which is perhaps not surprising when you consider Denmark's maritime climate and purported 121 days of rainfall per year. Not unlike a few other brands mentioned here, RAINS blends contemporary fashion cuts with weather-ready textiles, starting with classic rain anoraks but soon expanding into all manner of waterproof apparel and accessories.
Samsøe & Samsøe
Originally a jewelry store in downtown Copenhagen, brothers Klaus and Preben Samsøe launched their eponymous brand in 1993 and soon expanded into basic t-shirts, something which is now a signature item of the brand. Their chief menswear designer, Gitte Wetter Olufsen, describes earlier creations as "stylish and democratic," but recent expansions into more trend-conscious and contemporary offerings have seen Samsøe & Samsøe gaining considerable audiences overseas.
Fjällräven
Translating directly to 'Arctic Fox' — where the Scandinavian brand gets its iconic red logo — Fjällräven was born from founder Åke Nordin's experiments with building a mountaineering jacket out of tent fabric. Realising he was onto something, he pushed on, refining and improving the fabric until the brand's iconic G-1000 fabric was born.
Fjällräven is another utilitarian brand that seemed to stumble into the fashion world by accident; football casuals, menswear dads and style-conscious gents fell in love with the brand's functional approach to clean, unassuming clothing design, and the brand's iconic Kånken backpack has become a staple piece of kit for students on University campuses all over the world. To channel my Dad's northern-English vernacular for a moment, it's just "cracking gear, that".
Henrik Vibskov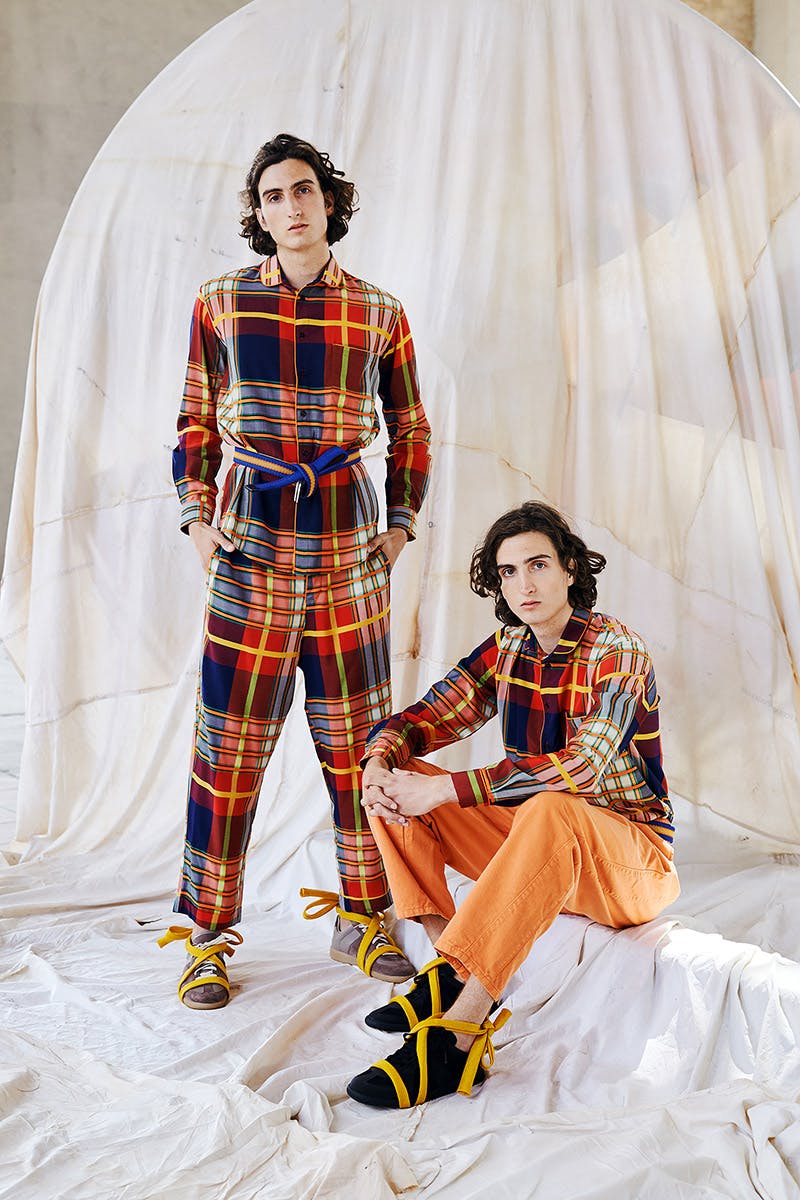 Graduate of Central Saint Martins in London Henrik Vibskov is one of few Danish designers with runway fashion credentials. Commonly associated with the "New Nordic Movement," Vibskov's avant-garde and forward-thinking designs in clothing, furniture, art and music, have drawn considerable praise from around the world.
Tonsure
Founded by Central Saint Martins graduate Malte Flagstad following a tenure at Maison Margiela, Tonsure is a manifestation of Flagstad's fluid aesthetic, flowing between different styles and perspectives between collections. Despite this unpredictable and wildcard nature, Tonsure's output is clean and accessible, rounded off with an esoteric vibrancy you'd expect more from a Japanese brand. Most notable is their FW15 lookbook, which featured exclusive pieces by German teddy bear manufacturer Steiff, finished with oversized ursus heads.
Won Hundred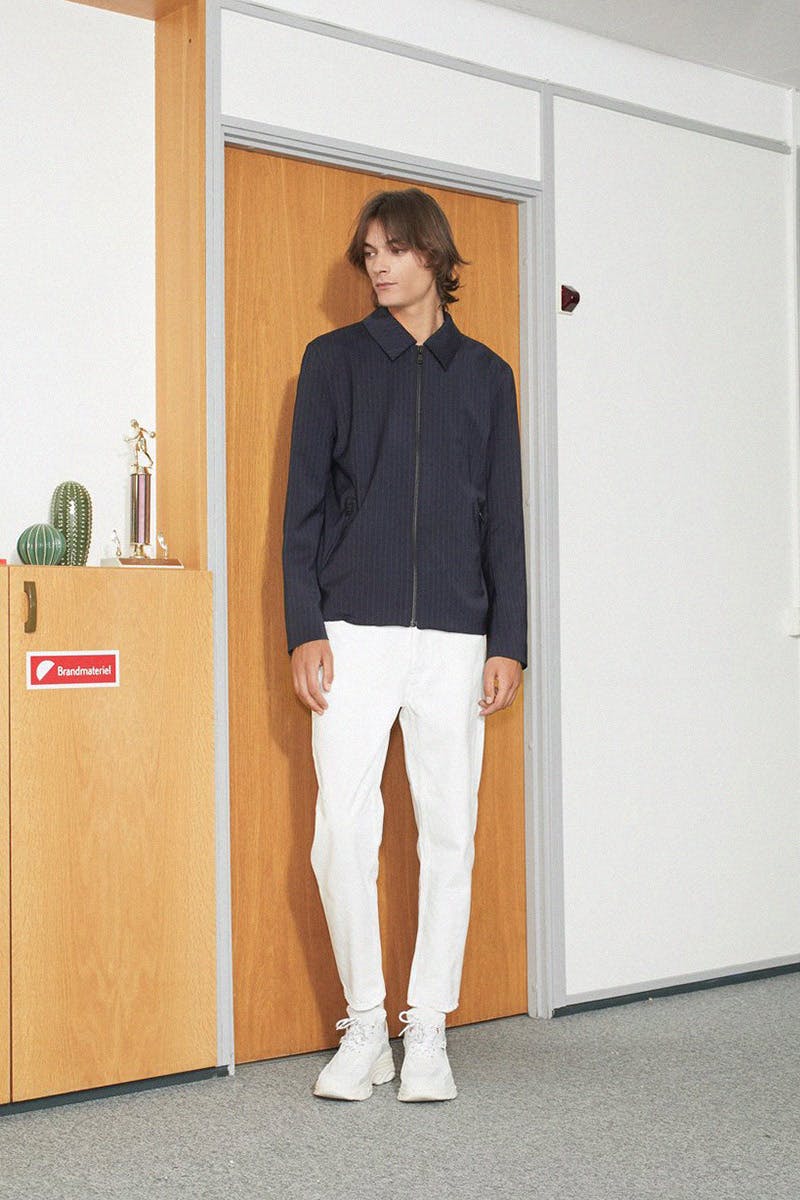 Before launching his own brand, designer Nikolaj Nielsen was an industry veteran with a considerable background in denim, but in 2004 he created Won Hundred and set out to change the understanding of fashion in Denmark. Drawing from a plethora of cultural and artistic influences, Won Hundred creates clothing for men and women that have a clean, minimalist edge throughout, but with an added touch of flair.
Rascals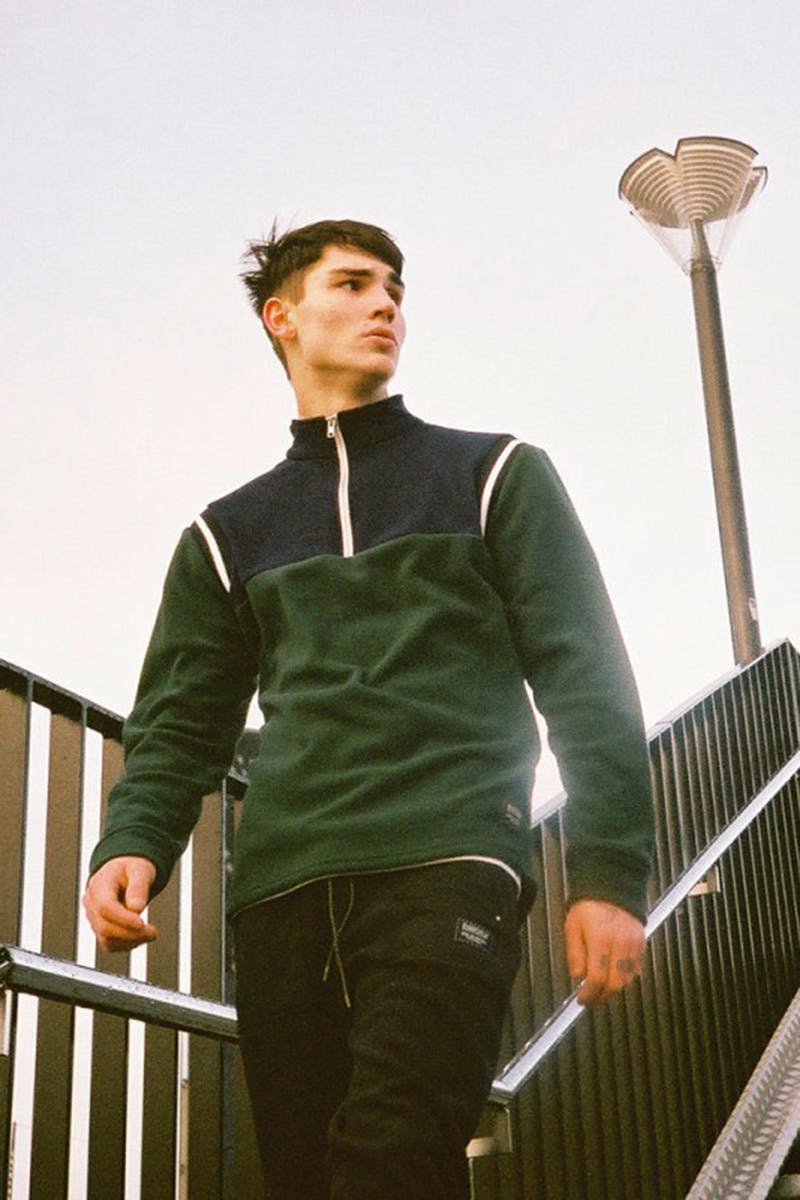 Founded only a few years back, Rascals is a Danish streetwear label that wears its Copenhagen credentials on its sleeve, with previous collections referencing different aspects of the capital's lifestyle such as cycling, sports, nightlife and city signs. As a result, there's something distinctly fun about Rascals' offerings, loaded with an urban vibrancy that can only come from living in the city and knowing its nuances inside out.
Astrid Andersen
Astrid Andersen is a truly fascinating story. A graduate of the Royal College of Art, Andersen launched her menswear label in 2010 and is known for her bold, unapologetic approach to classic sportswear, from the silhouettes to the symbology. As a result, you get two-piece tracksuits covered in big collegiate fonts, fluorescent fabrics and long cuts reminiscent of basketball uniforms, and lots of shiny nylons.
There's a part of Andersen's work that seems reminiscent of early '00s hip-hop style, so it's no surprise that she's proven popular with the likes of A$AP Rocky, A$AP Ferg and Drake. Not bad company to keep, to be honest.
Mismo
Driven by pragmatism, Mismo looks to equip modern wayfarers with the ultimate travel companion in luggage form, specializing in streamlined accessories and leather goods that embrace Dieter Rams' truism "Form follows function." The Nordic atelier has certainly found its center by adhering to purist principles and remaining passionate about design.
Hestra
Founded in 1936, Hestra is a long-established Swedish manufacturer of deerskin gloves, and a familiar name to anybody living in the colder climates of Europe. Fashion heads might be more familiar with the brand's ongoing collaboration with Norse Projects, injecting classic glove designs with a touch of the Danish labels inimitable style perspective.
Hardwearing and good-looking, just like yourself.
Asger Juel Larsen
Drawing from music, tailoring and political propaganda in his work, Asger Juel Larsen's provocative and dystopian designs are intended to disrupt the norm and take you out of your comfort zone. Unlike many Scandinavian fashion brands' celebration of classic style, Larsen pushes things to the hyper-modern, whilst their diffusion line A.J.L Madhouse creates gender-neutral collections and defies traditional seasonal release schedules.
SNS Herning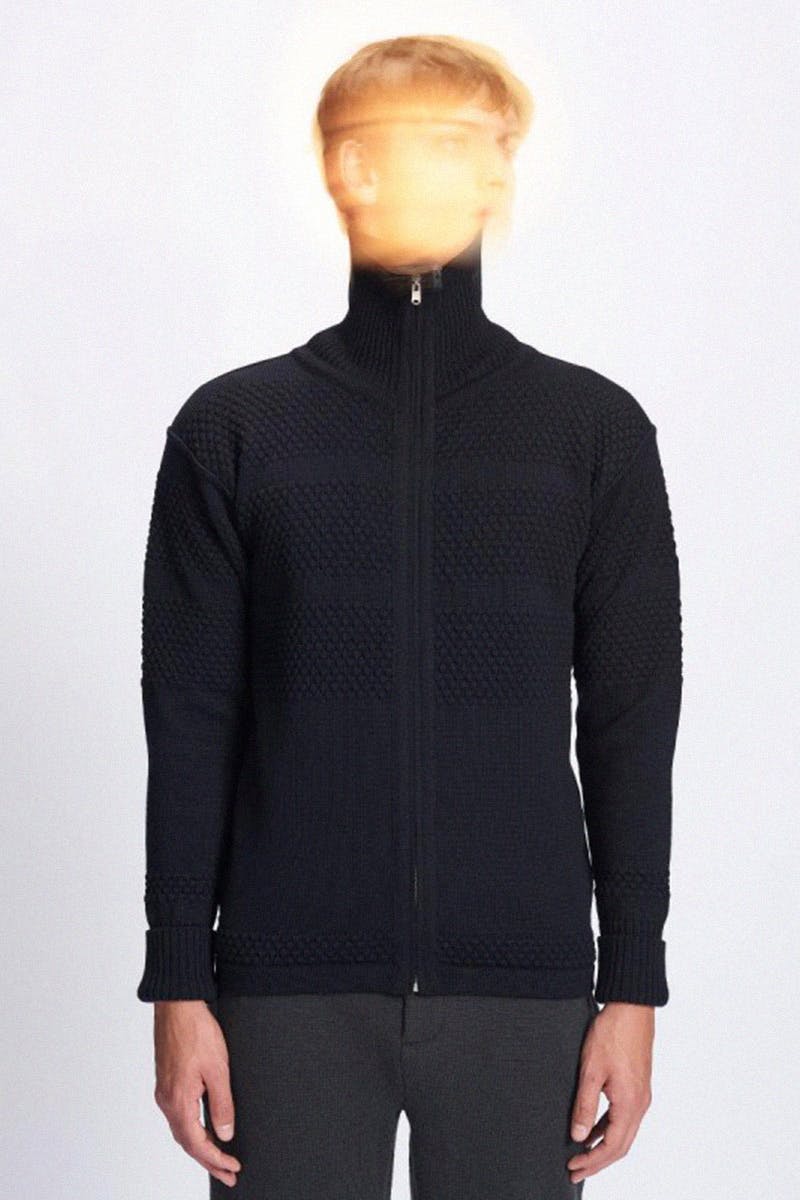 Step away from the hype and fervor, for a minute. Forget about the street styles and red carpets and celebrity endorsements and collaborations. SNS Herning is a family-owned, independent knitwear company, based in the Danish city of Herning (population roughly 47,000). Founded in 1931, this label specializes in beautiful knitwear geared for the Nordic fisherman, and its machines are currently operated by a grand total of four people. No pointless details, no big graphics, no hyped up instant sell-out collaborations (yet); just really great sweaters that will keep you warm.
Armoire d'Homme
The Armoire d'Homme manifesto is relatively clear cut. Quintessentially minimalist, the brand twists timeless designs into garments that fit seamlessly into the current menswear landscape. Armoire d'Homme is respecting the classics and in doing so, elevates them into the definition of classic elegance. All the while, the brand pays heed to sustainable practices, viewing ecologically-friendly customs an attitude that underscores all design.
ALIS
A central pillar in the Copenhagen skateboarding community, ALIS was launched in 1996 and is rooted in skating, as well as other subcultures. The brand's personal variation of the iconic box logo T-shirt is a proven favorite amongst the locals, and the brand is a regular sight in the streets of Copenhagen, as well as the city's notorious "free state" Christiana.
Want to keep browsing? Head to the Highsnobiety Shop for more products that we love. Highsnobiety has affiliate marketing partnerships, which means we may receive a commission from your purchase.