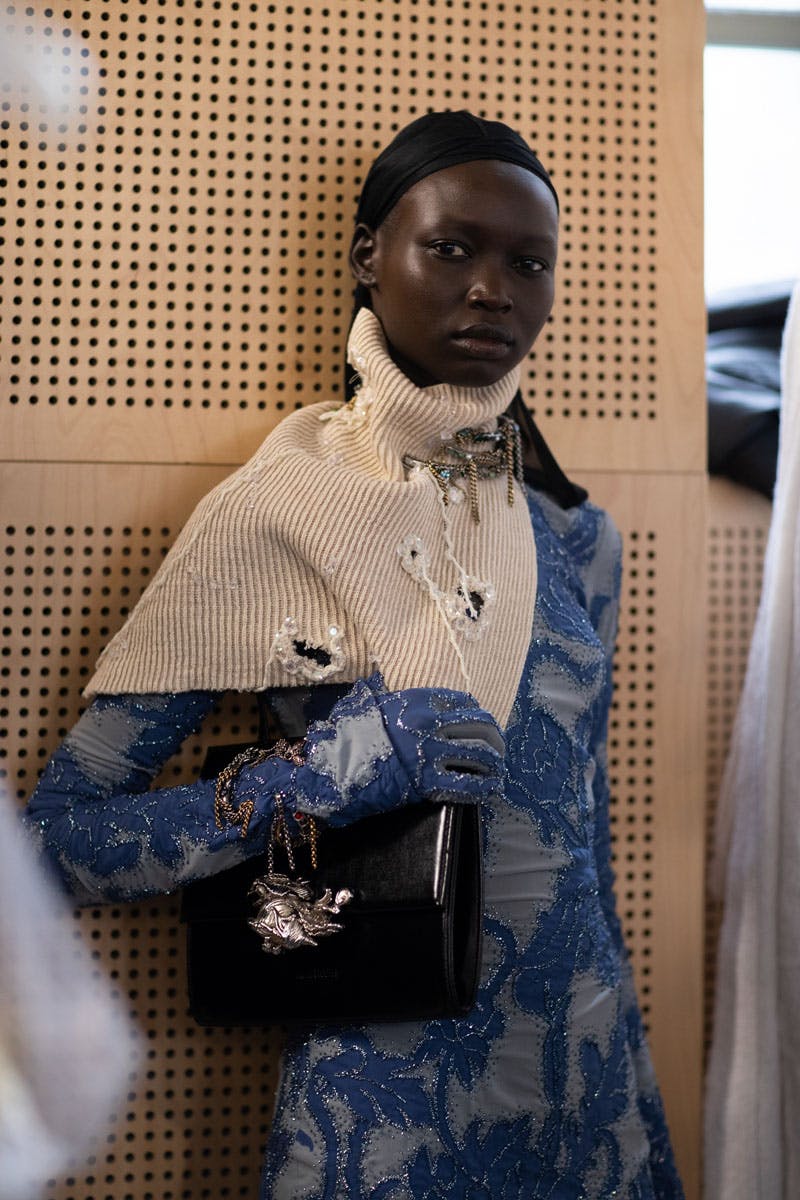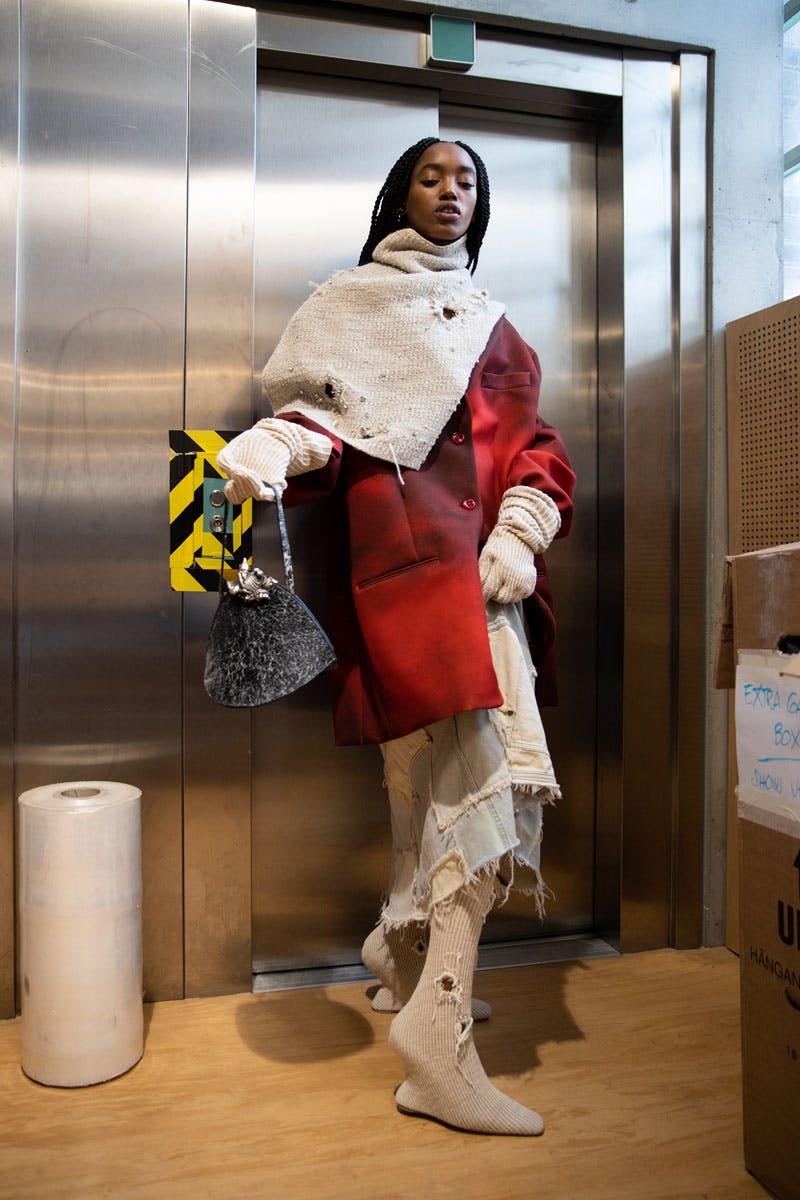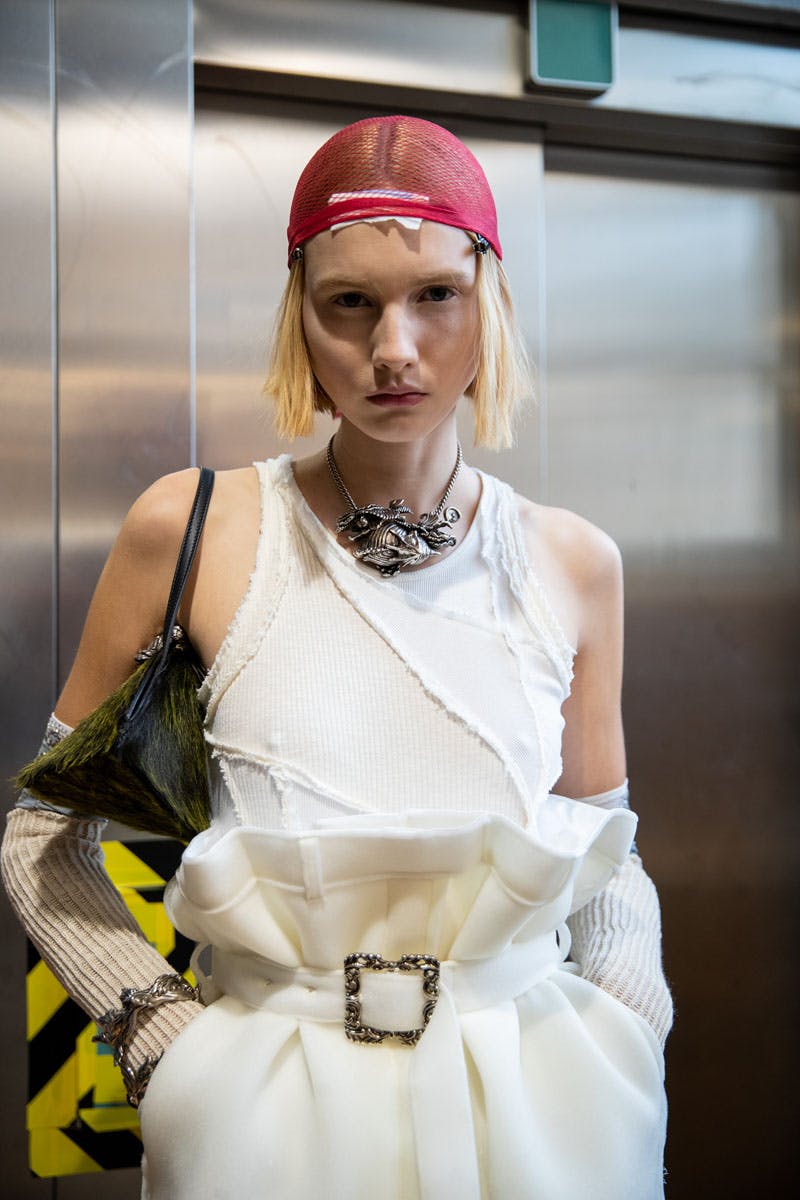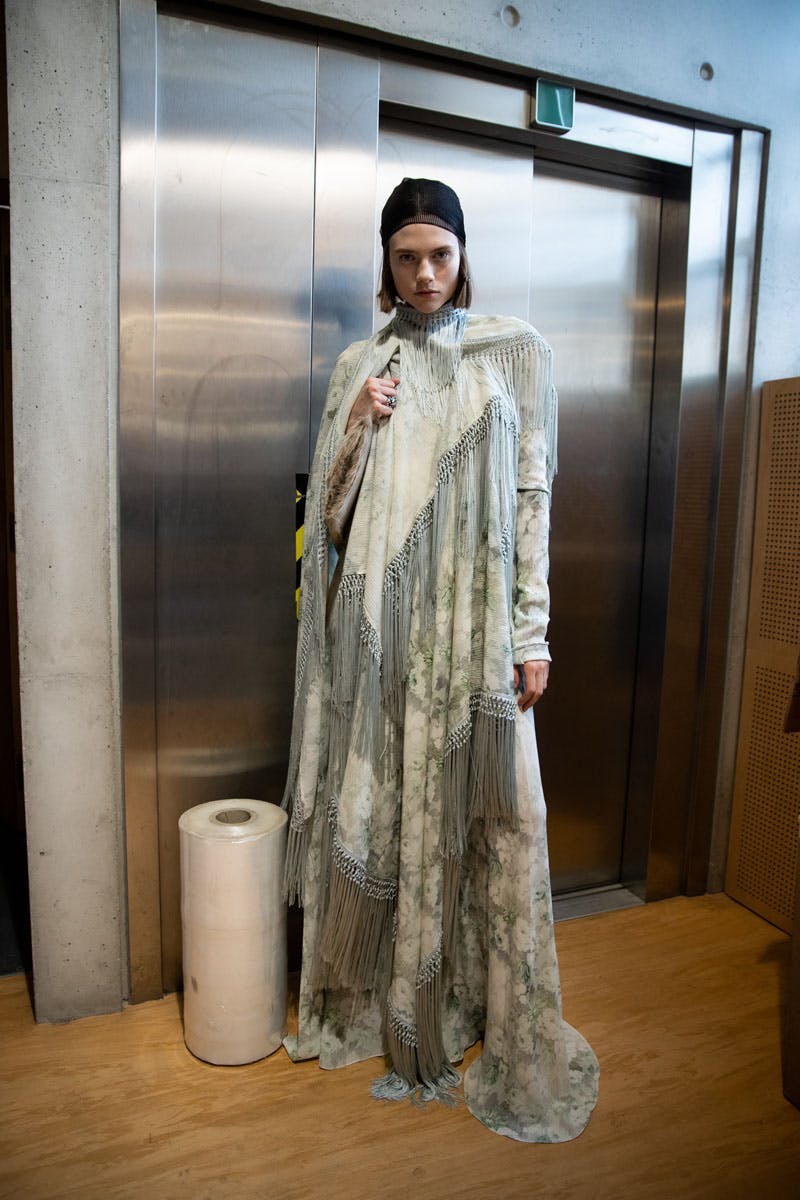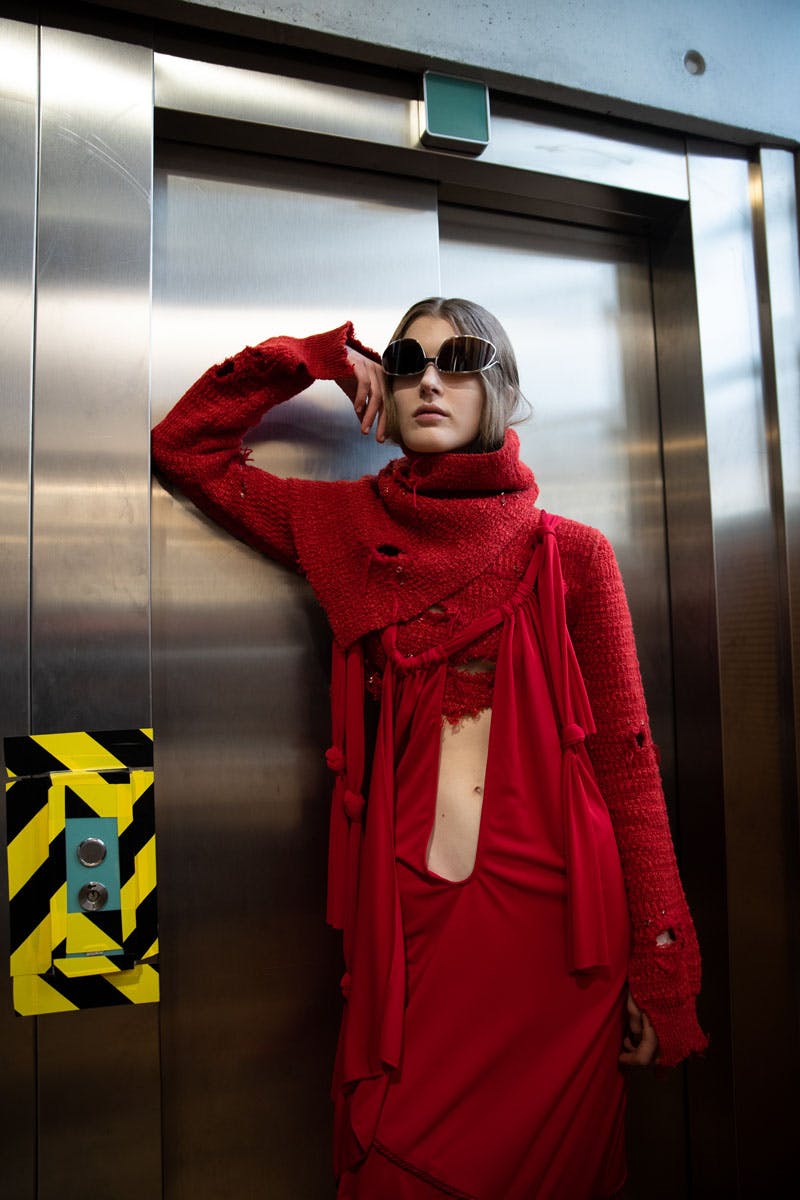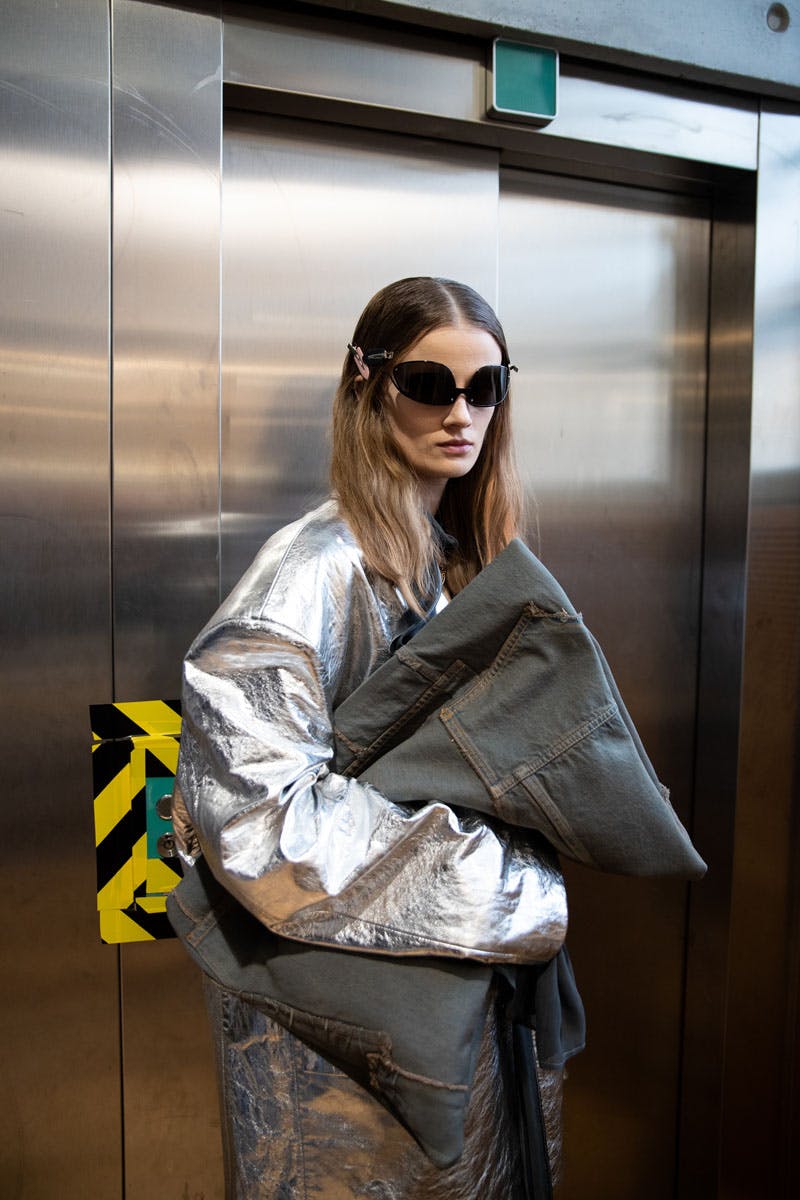 Designer: Acne Studios
Location: Paris Fashion Week
Season: Fall/Winter 2022
Editor's Notes: One thing is clear about Acne Studios – it never fails to deliver.
The Swedish player has become one of the biggest players in fashion, marrying Scandinavian design cues with futuristic, deconstructed elements to create garments that are not just exciting to look at, but amazing to wear.
"I was thinking about this idea of emotional patchworking. When I was a kid, my journey into fashion started when I started cutting things up and putting them back together," said designer Jonny Johansson.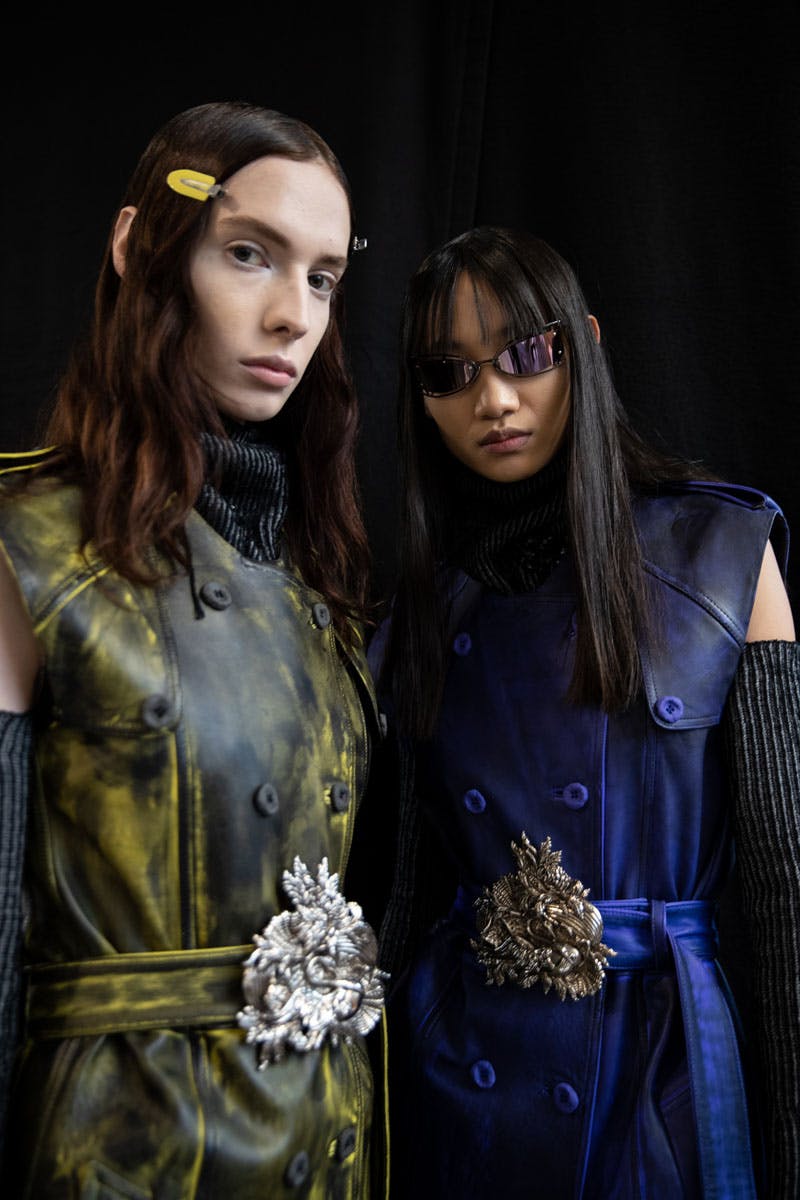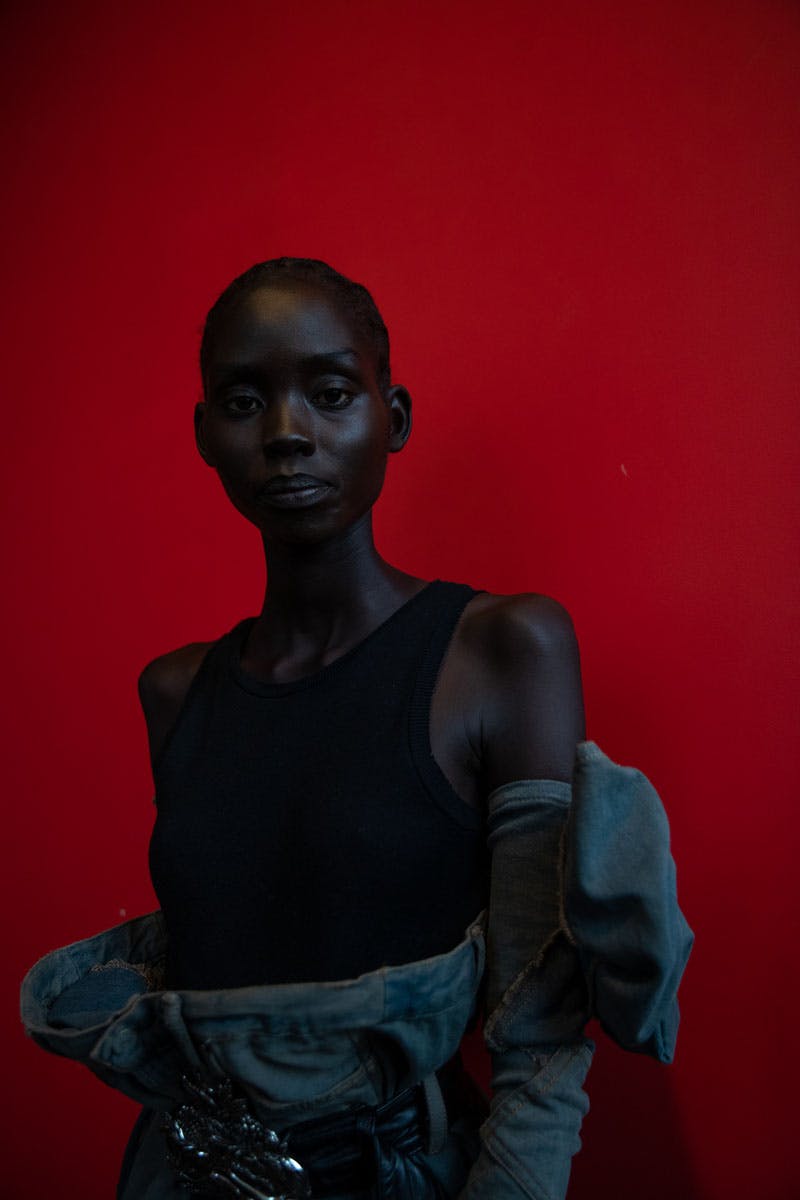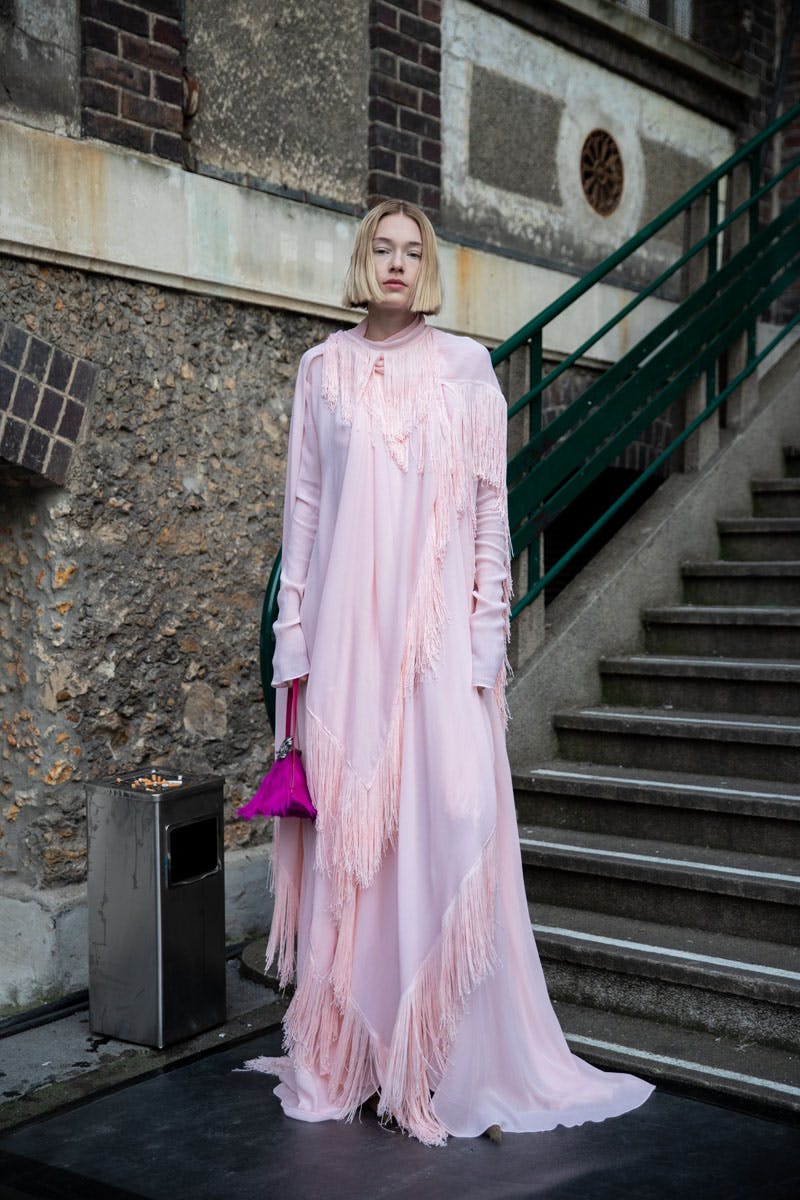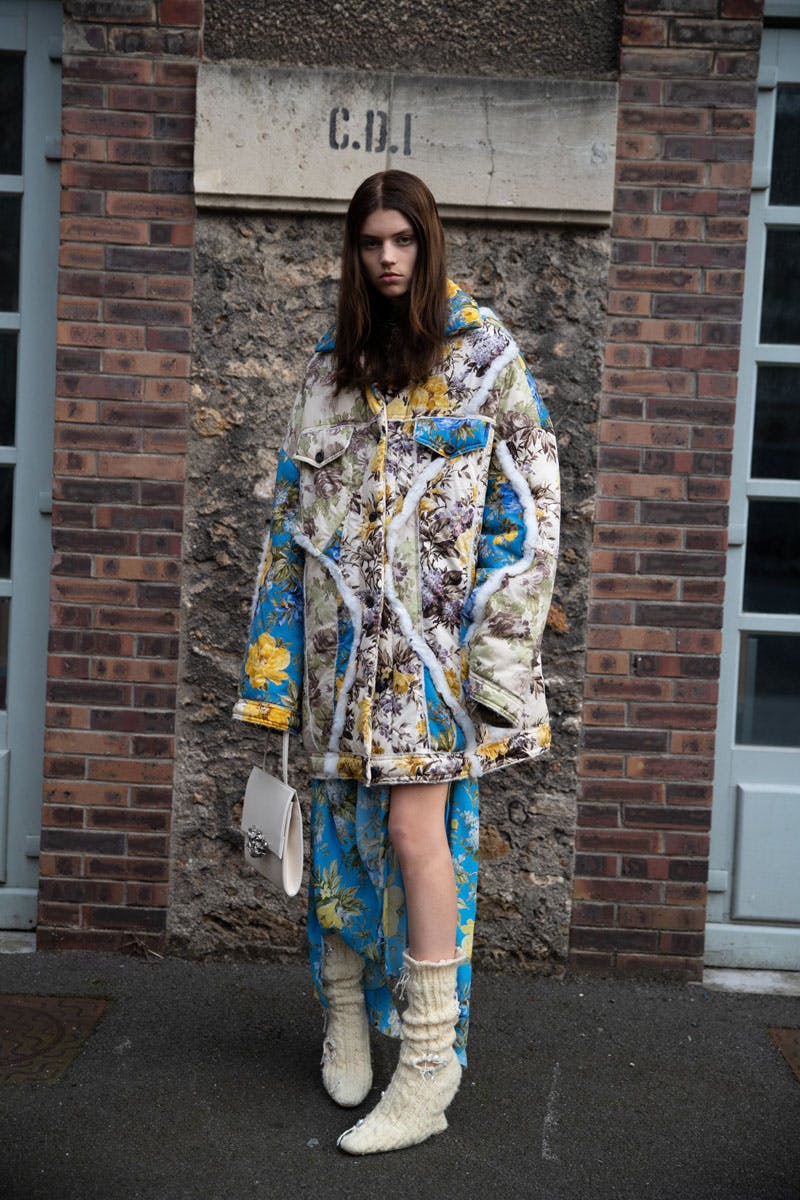 You can tell that a lot of reconstruction went into the Fall/Winter 2022 collection, as pieces are layered and put together like an intricate puzzle. In one way, it feels safe and familiar – like creating something new our of something old.
"It is not destructive or anarchic – it is about the act of putting things back together, and the beauty of repair."
Part of it is also unexpected. Knitted sweaters are paired with sparkly dresses, skirts are made out of old denim, and capes are made from fringe. The silhouettes are familiar, but the materials come as a surprise.
As for accessories, sunglasses have been flipped upside down, and shoes have become a hybrid of knitted stockings and heels. Basically, it's the new and improved version of the sock-heels that became popular circa 2016.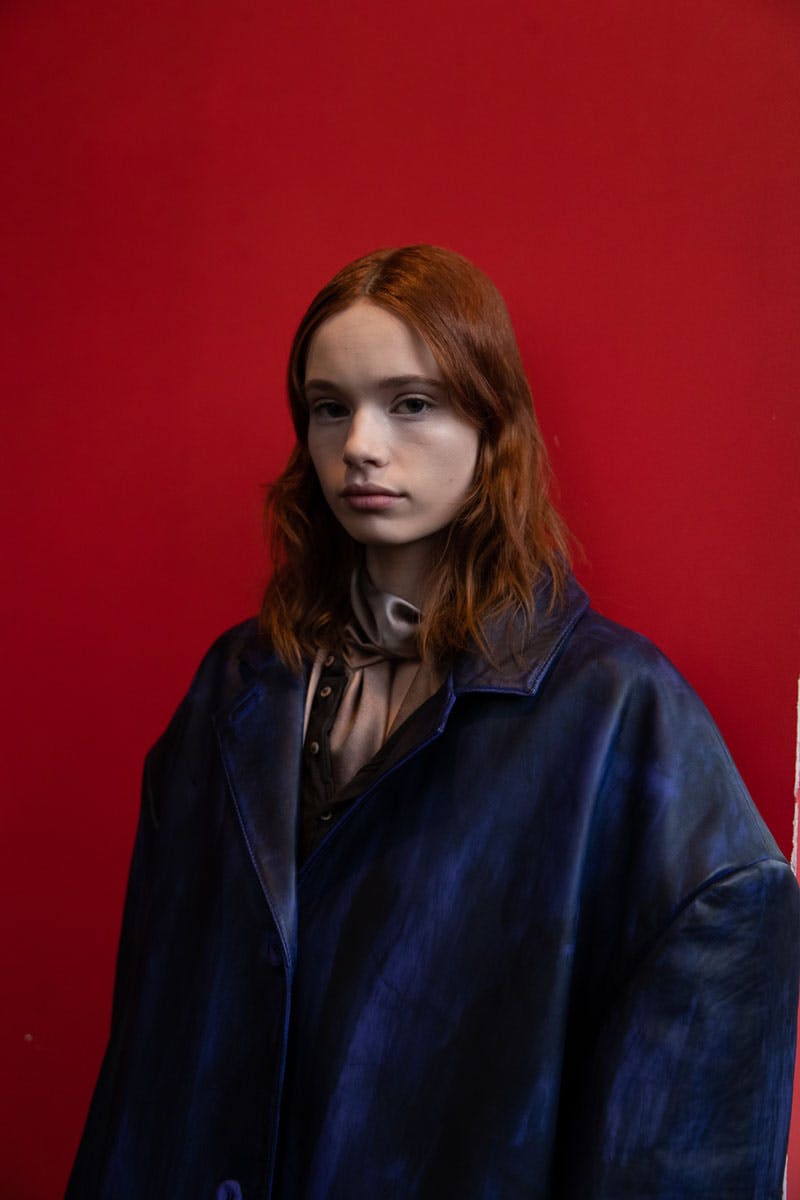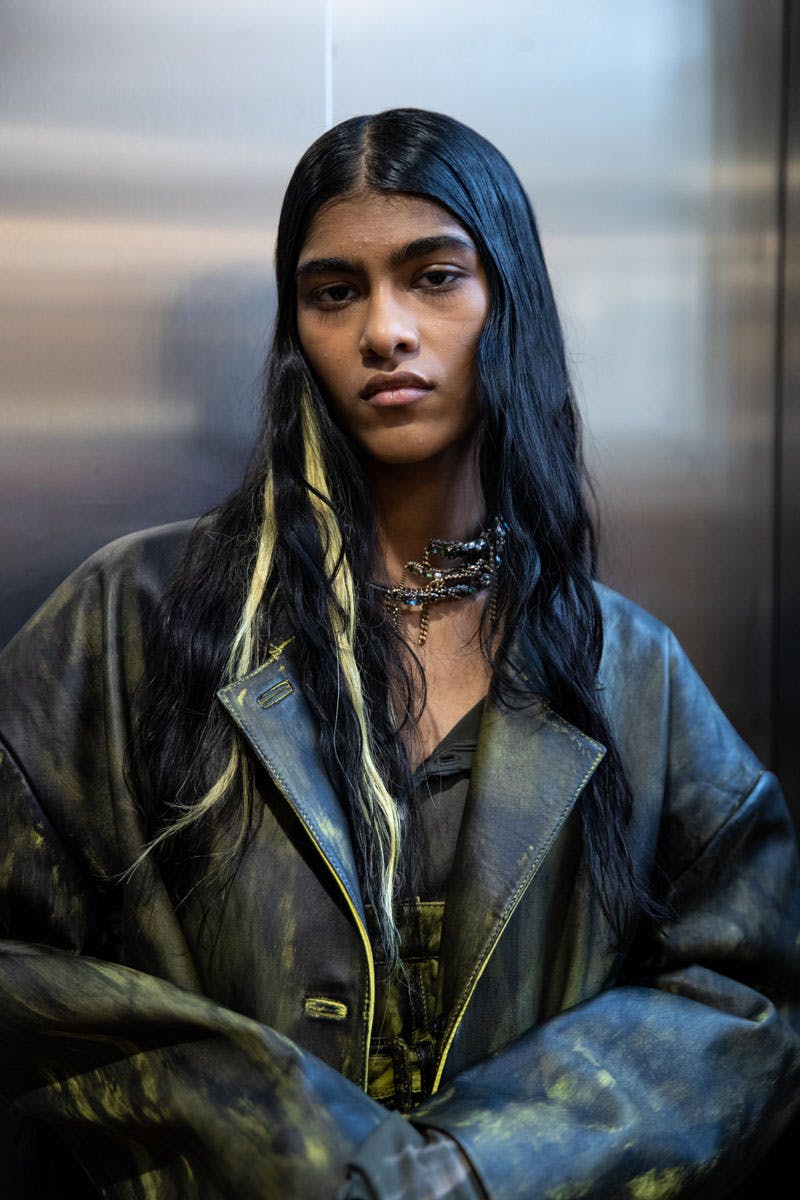 The show itself is also worth mentioning. The audience was plunged into cut-outs in the floor (imagine a fashionable version of the '70s conversation pit), that had been furnished with seats, and watched as models paraded by from below.
Additionally, the label took to social media hours before the show to express its support for the people in Ukraine. "As an immediate response, we have donated to UNHCR and UNICEF to provide humanitarian help to those in need and to support relief work in Ukraine and its neighboring countries. Furthermore, we have put all our Russia activities on hold."
The show, and the collection, felt like a major moment for Acne Studios. Excellent clothes, and a message that is beyond important.