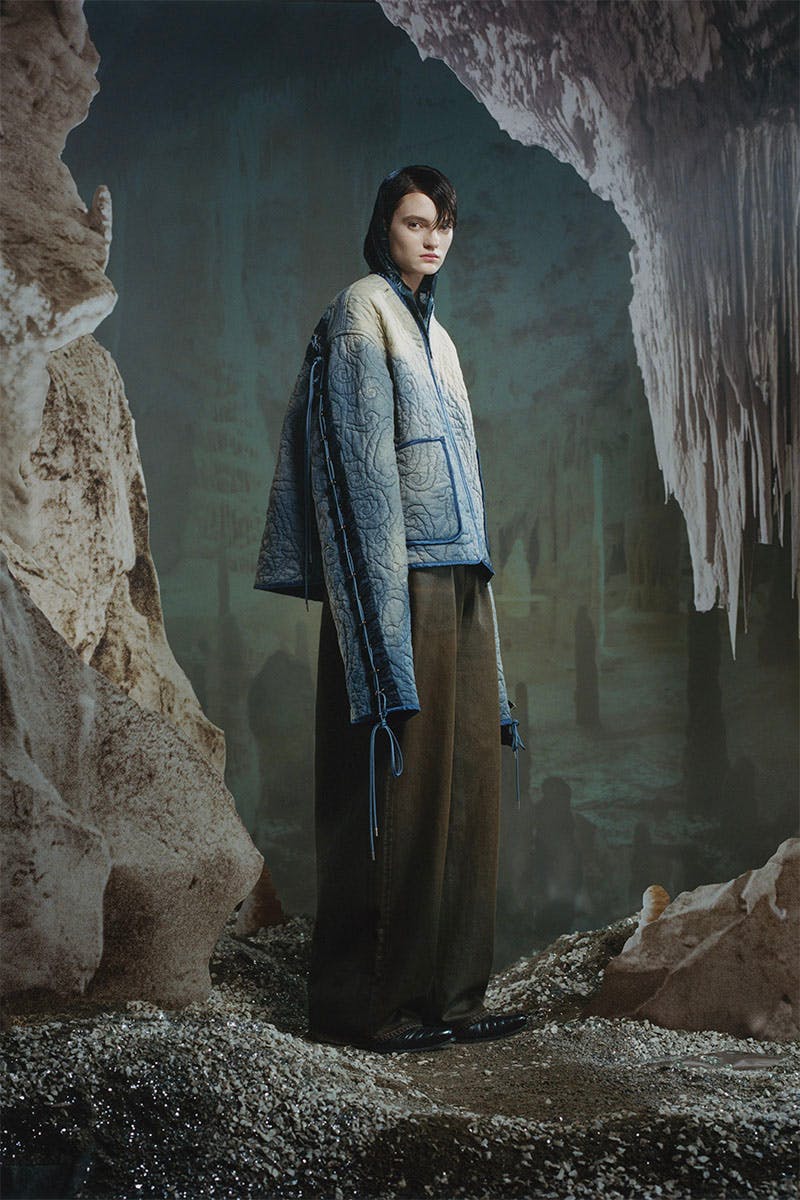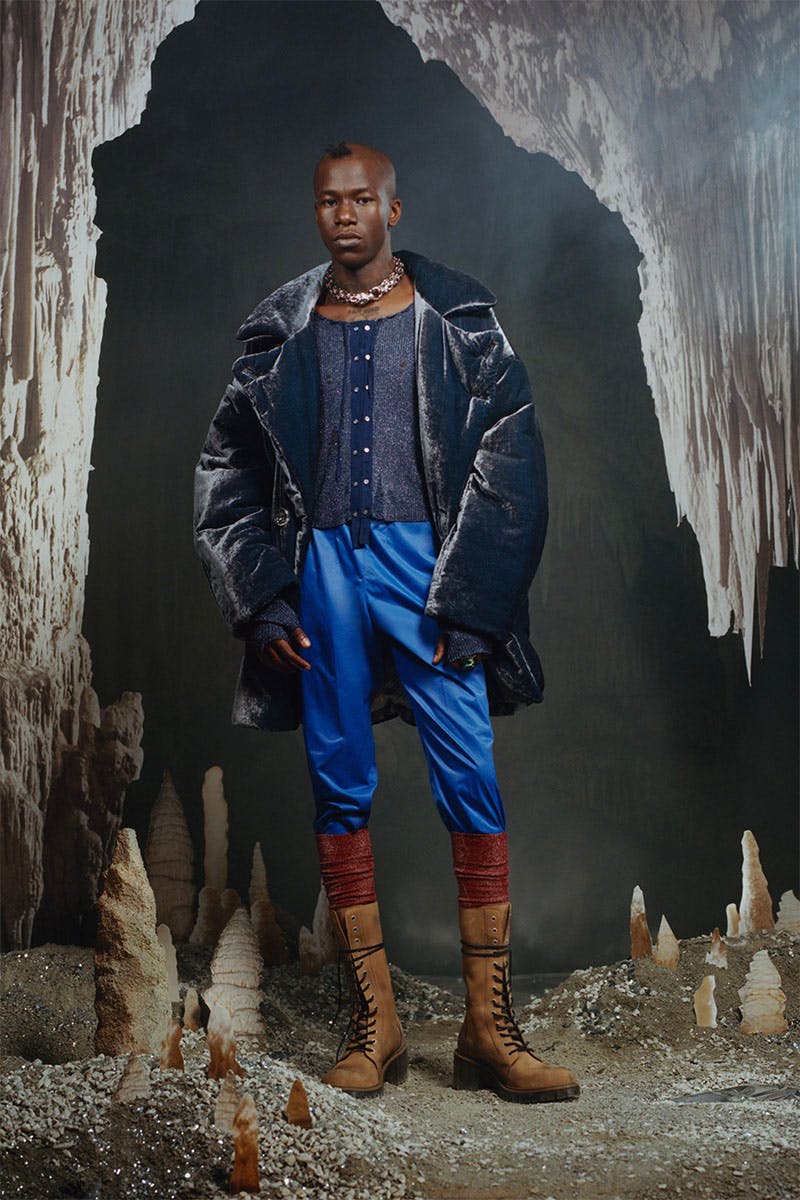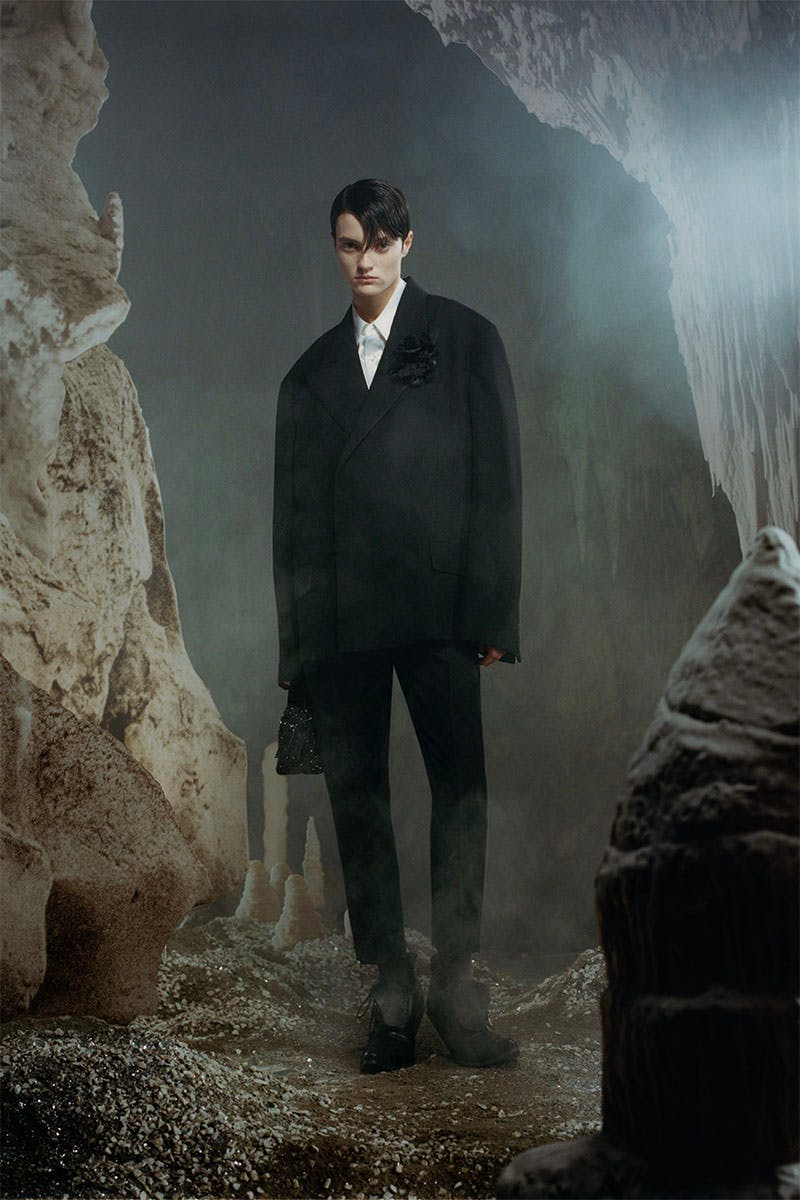 Fashion week, the gift that keeps on giving delivers on one of the event's most existing prospects; new Acne Studios. The next piece of the puzzle in the brand's enticing evolution arrives in the form of FW23, a collection that boasts the Swedish brand's most experimental line-up of apparel yet.
I think it's fair to say that Acne Studios' growth over the last few years has been a masterclass in owning your space and elevating your brand beyond the bounds of expectation.
In its formative years, Acne certainly wasn't lacking in desirable style, but the extreme wearability that its Scandinavian design sensibilities afforded it didn't allow it to grow beyond the box it filled.
As each season came and went, Jonny Johansson and the Acne Studios team continued to demonstrate the scale of their dream, pushing the boundaries of their offering at a consistent rate, thus scaling the brand the heights beyond imagination.
It's this dedication to going further and further, evolving with an excellence that has made the brand a favorite of Rihanna and secured its global renown, opening the door to further possibilities, which is precisely what FW23 offers.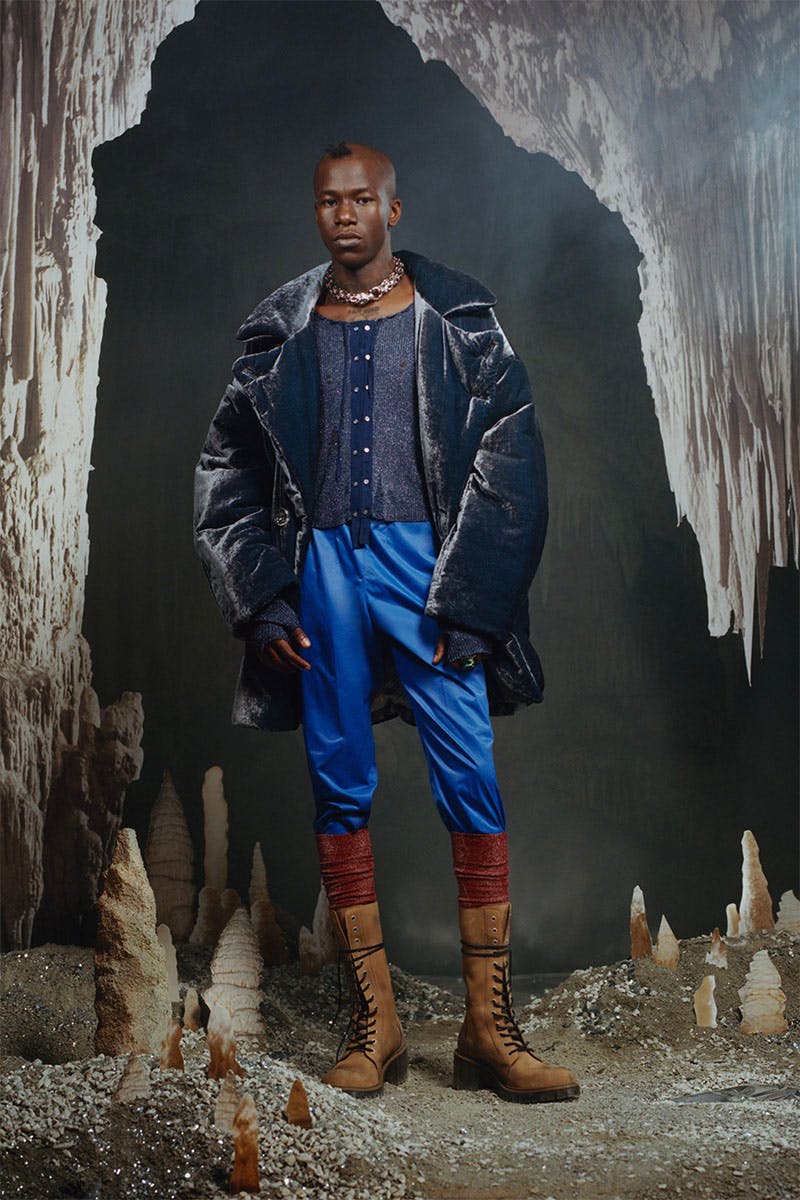 FW22 is undoubtedly the most experimental offering from Acne so far. Through the distortion of traditional masculine and feminine silhouettes bleeding into experimentation with daywear and evening-wear, a collision of ideas births a rich tapestry of looks that border an otherworldliness.
Executed with finesse, the collection's varied fabrications and palettes signal a beautiful milestone in Acne's maturity.
Shop our favorite products