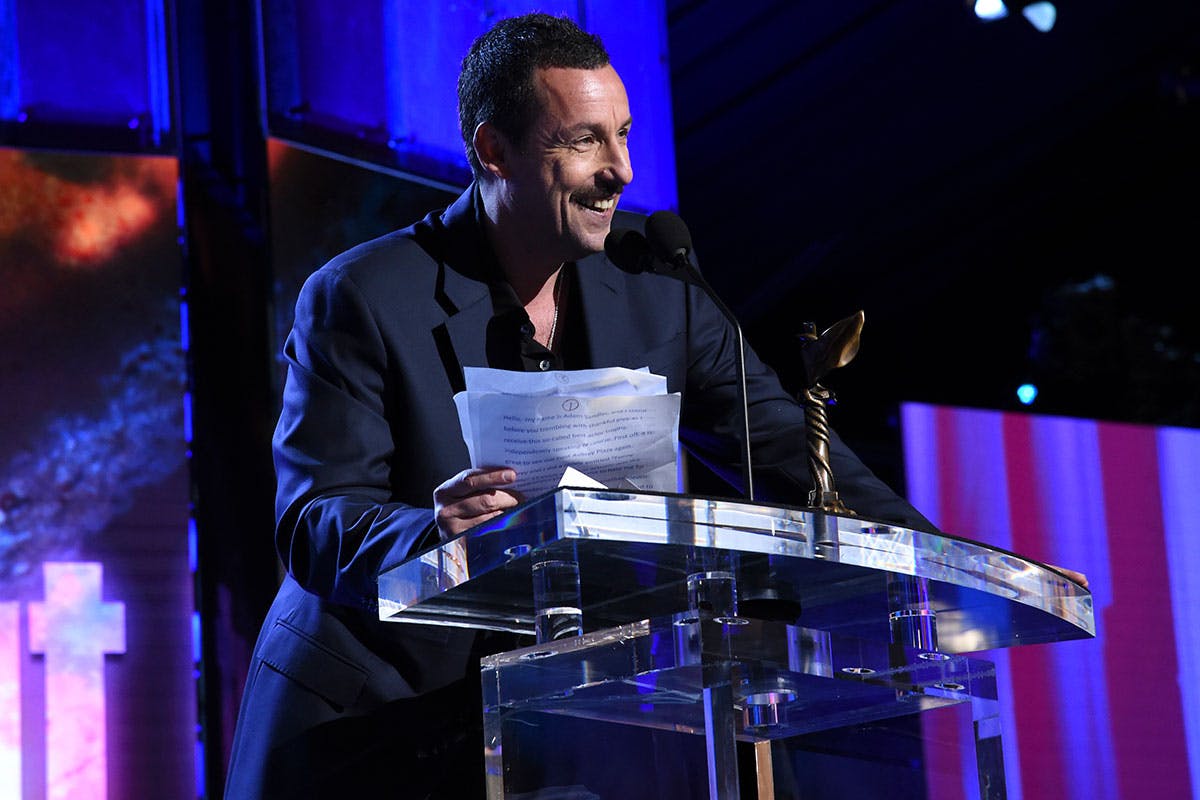 Last night Uncut Gems won big at the Independent Spirit Awards. Adam Sandler took home the award for Best Male Lead in the movie that was largely snubbed for Oscars nominations. To mark his win, the actor gave a dynamite acceptance speech that felt more like a stand-up comedy monologue, complete with goofy voices.
Even though Sandler's performance didn't get acknowledged at the major award shows, he wanted the audience at the Spirit Awards to know he wasn't really bitter about the snubs.  "Let all those featherhead douchebag motherfuckers get their Oscars tomorrow night—their handsome good looks will fade in time, while our independent personalities will shine on forever!"
He also shouted out his fellow Best Male Lead nominees Chris Galust, Kelvin Harrison Jr., Robert Pattinson, and Matthias Schoenaerts, saying, "I'd like to also give a shout out to my fellow nominees, who will now and forever be known as the guys who lost to fucking Adam Sandler."
The Independent Spirit Awards only consider films made for $22.5 million or less, and Sandler made sure to poke fun at his history with low-budget indie films. "I have tried to sell my truths with a truly independent spirit, while also cashing some truly disturbingly large paychecks," he joked.
Watch Adam Sandler's hilarious acceptance speech in all its glory below — and beware, it contains a lot of foul language.