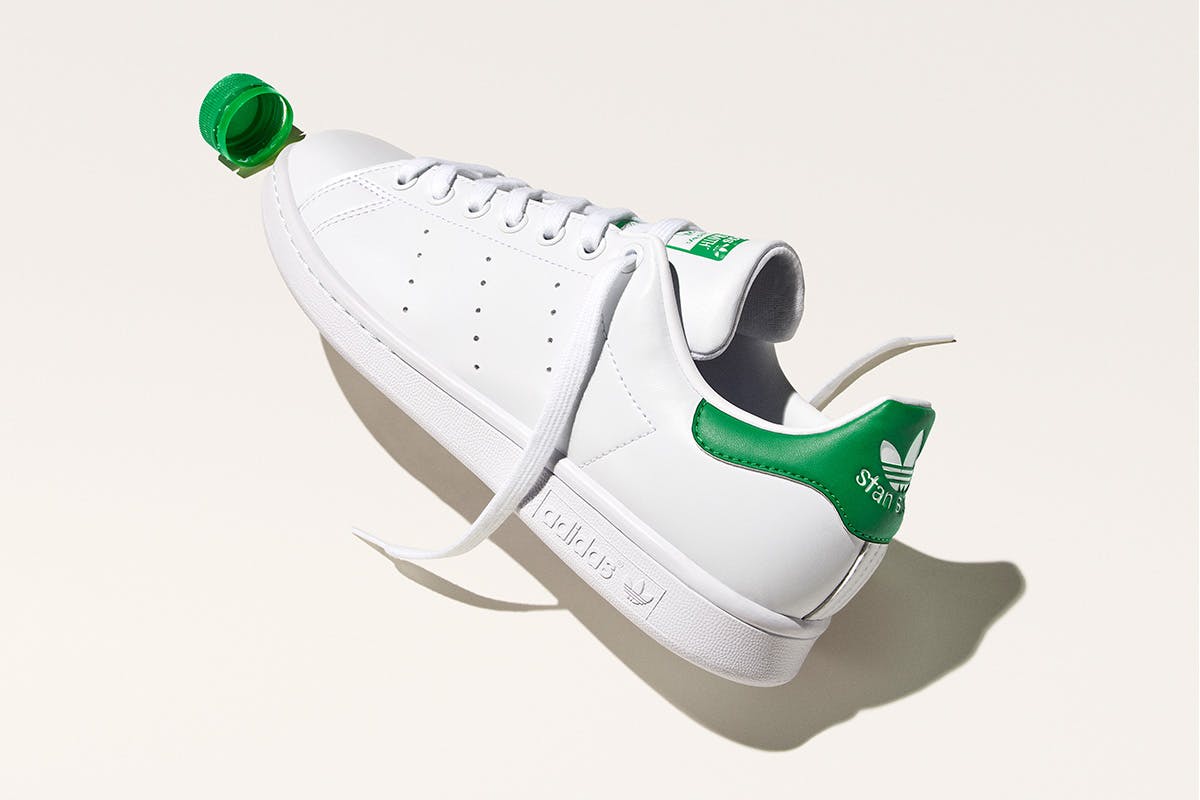 Words by: Christopher Turner
The iconic Stan Smith from adidas is getting a sustainable makeover. As part of the brand's commitment to end plastic waste and push towards achieving total climate neutrality by 2050, adidas has been working sustainable materials into some of their most popular silhouettes – one of which is the Stan Smith, known mostly for its signature white and green colorway.
The Stan Smith has been a classic silhouette for decades ever since it was first released as the Robert Haillet, the world's first leather tennis shoe. Named after the prominent French tennis player, the shoe featured a simple white leather design, an outer sole made of rubber, and an inner sole made of synthetic material. Sound familiar? By 1978, the tennis shoe was rebranded and named after Stan Smith, an American tennis champion who was quickly rising up the rankings.
The silhouette has remained a classic since that rebranding, with three rows of perforations on both sides of the shoe and, unlike most adidas shoes, no overt external three stripes branding anywhere. In fact, the sneaker has remained relatively untouched, with the exception of minor tweaks and customizations, over the past 40 years — until now. As of this year, the classic tennis shoe turned go-to fashion sneaker is now available containing recycled materials.
adidas has a long track record in sustainability, and the revamped Stan Smith is simply the latest in a long line of eco-friendly releases. The brand's ongoing partnership with Parley for the Oceans and "Parley" versions of its popular Ultraboost running shoes is arguably the most high-profile example of the company-wide ambitions to become a global leader in sustainability.
But adidas has actually steadily increased its use of recycled materials in a variety of sneakers over the past decade. In fact, last year adidas produced 15 million pairs of shoes made from recycled plastic waste and said their goal was to produce 17 million pairs this year. On top of that, currently, more than 60 percent of the polyester in its footwear and clothing is now recycled, and adidas aims to use exclusively recycled polyester in all of its products by 2024.
Sustainability has been an emerging trend in the footwear industry and part of adidas' design process for several years. Earlier this year, adidas launched their Primeblue and Primegreen performance fabrics, two new sustainable technologies where 100 percent of the polyester used is recycled plastic waste.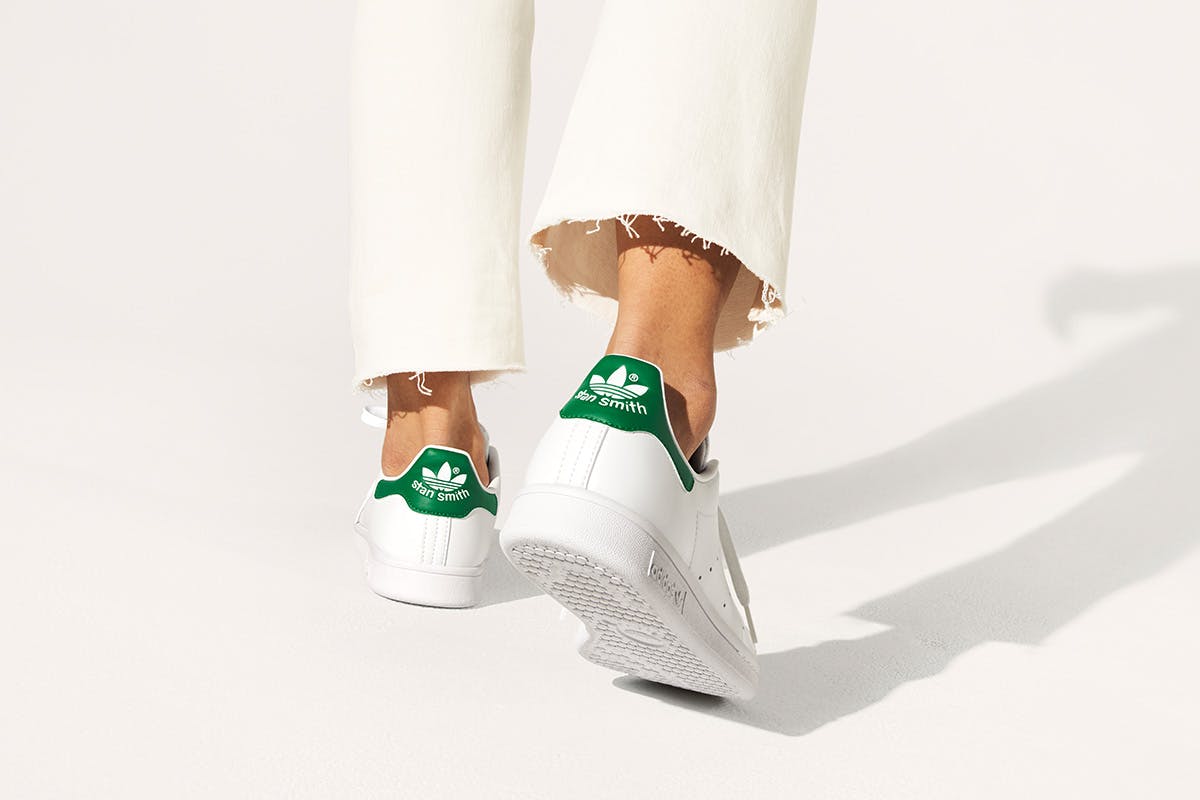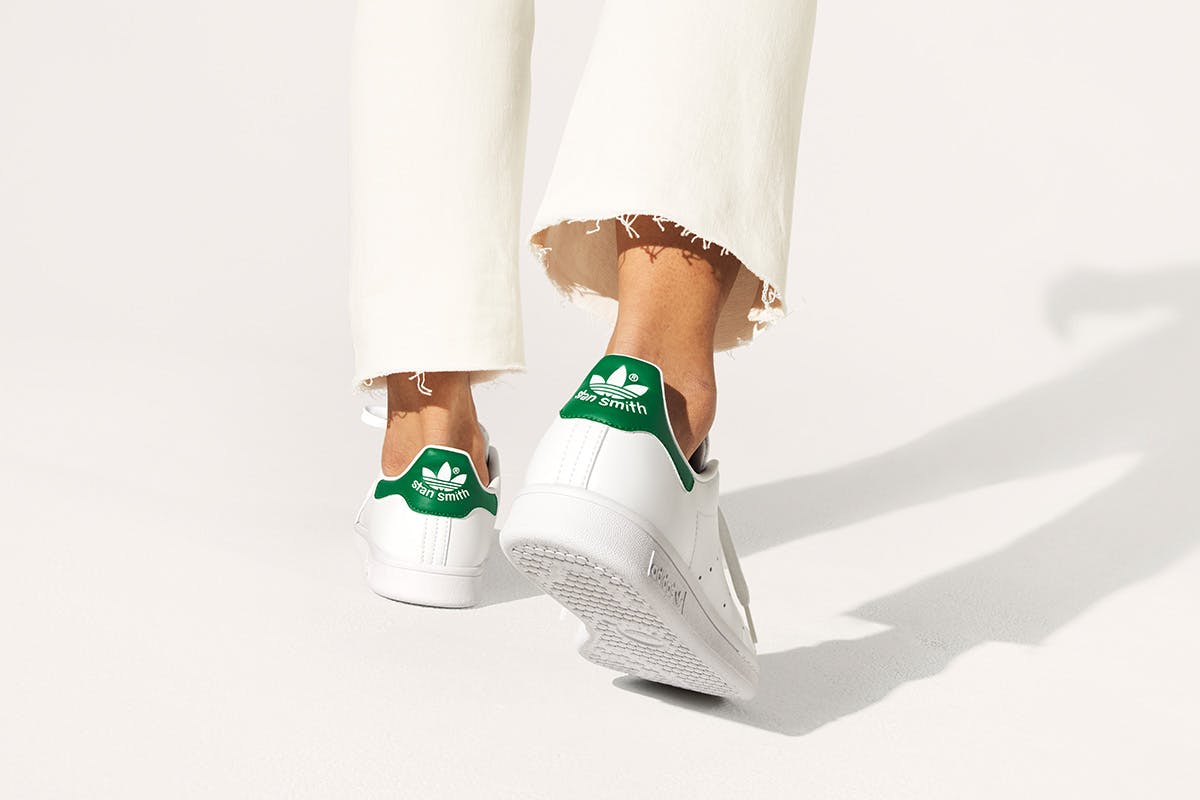 Primegreen is a new fabric that also contains no virgin (or newly created) plastic. It is an integral part of the revamp of the legendary Stan Smith sneaker, replacing the sneaker's virgin polyester material. A premium polyurethane coating sourced from Japan mimics the original tennis shoe's leather feeling, while outsoles are made from recycled rubber, and laces are crafted from recycled fabric.
Essentially, the shoe has been overhauled from the inside out, but despite these material changes, the brand maintains that sneakerheads won't be able to tell the old and new versions apart. The shoe's only direct callout to its new Primegreen construction is stamped on the insole.
The new eco-friendly Stan Smith is available now on the adidas website.