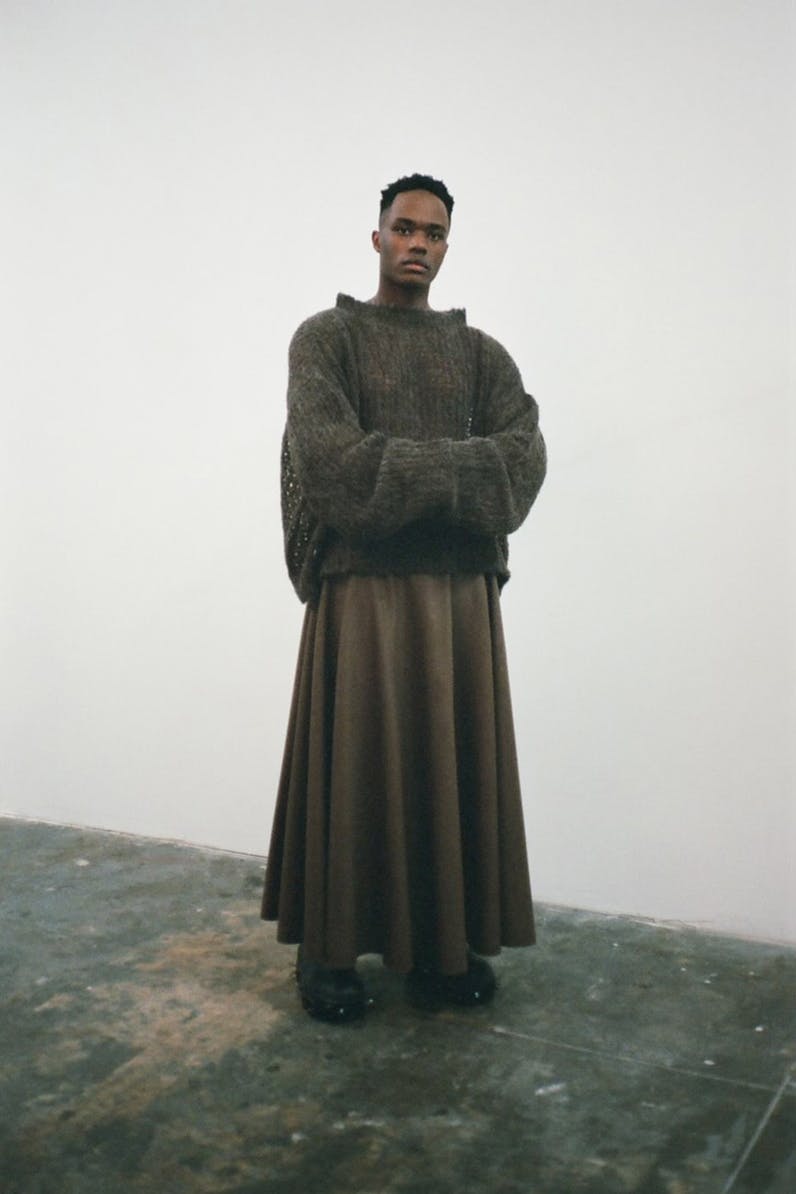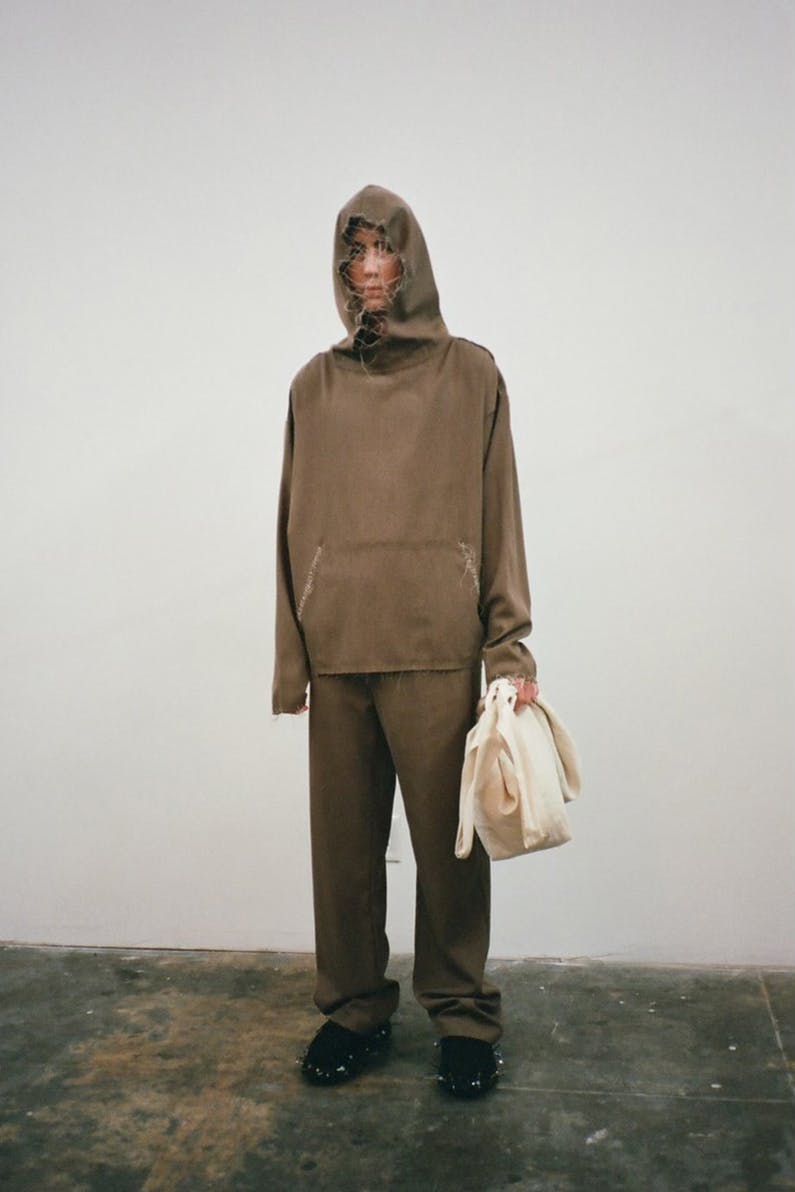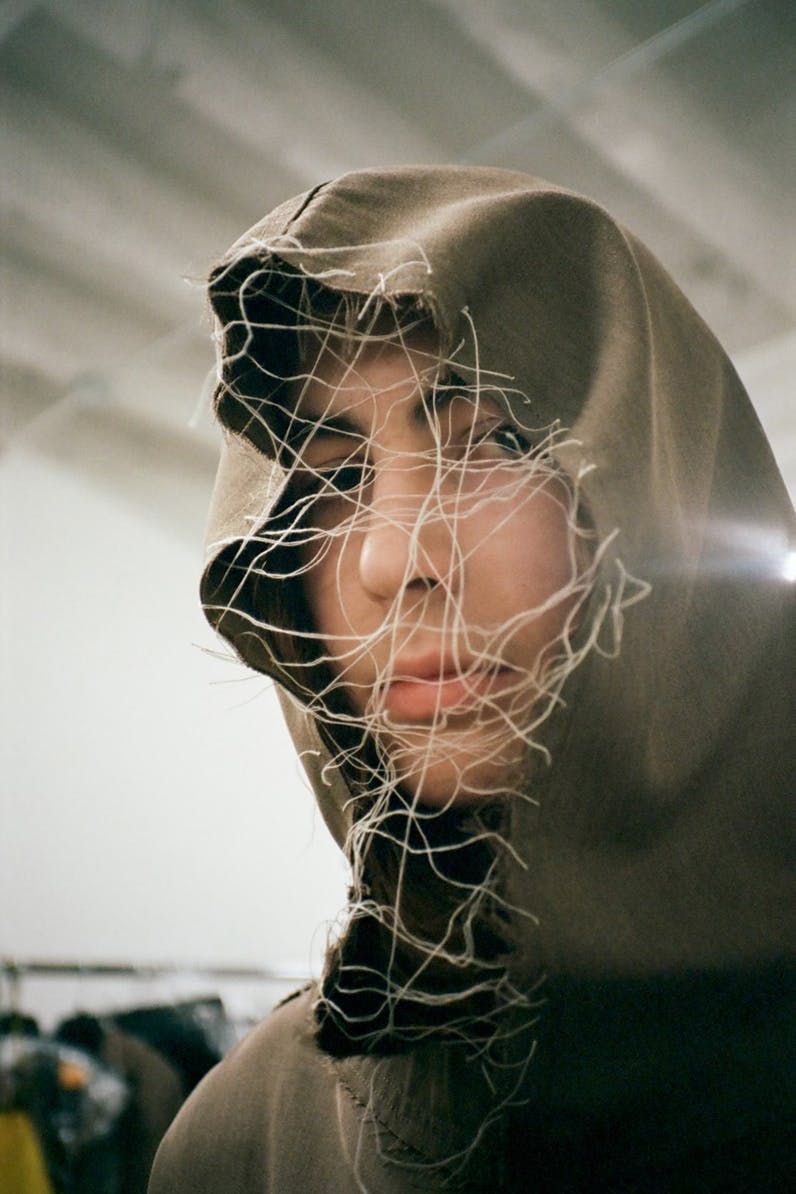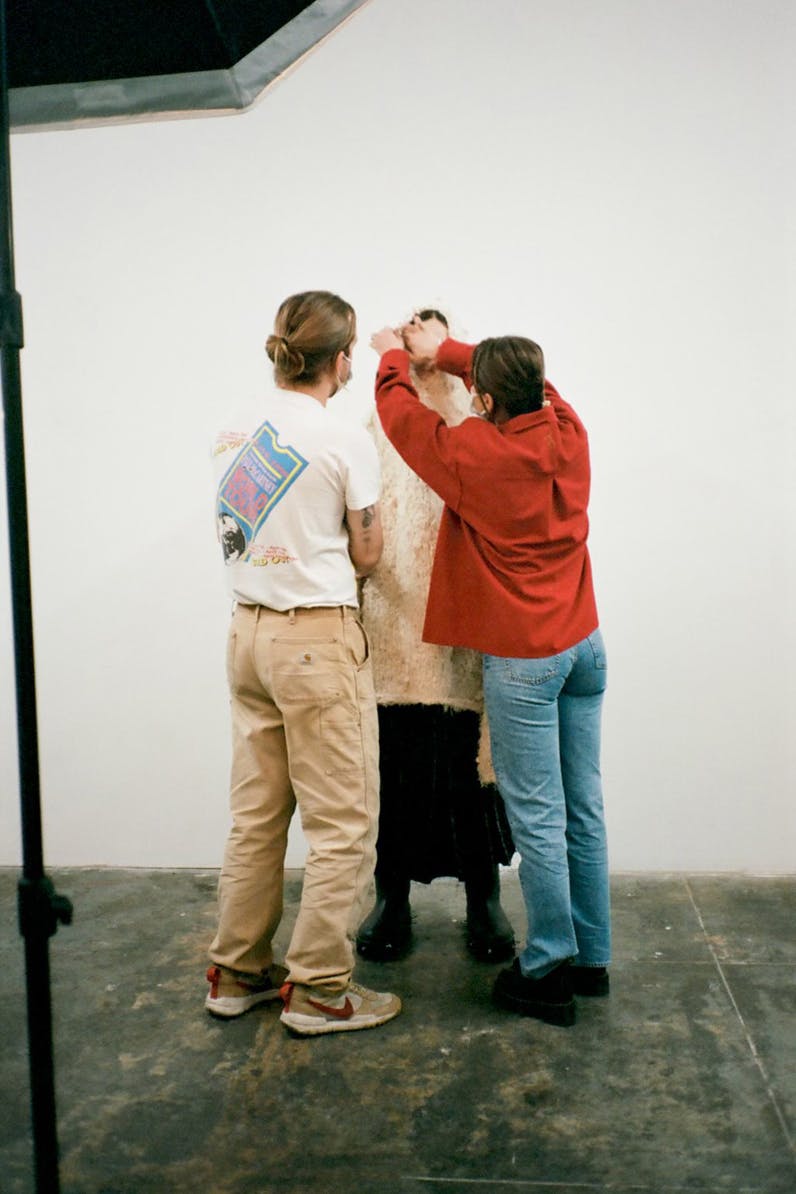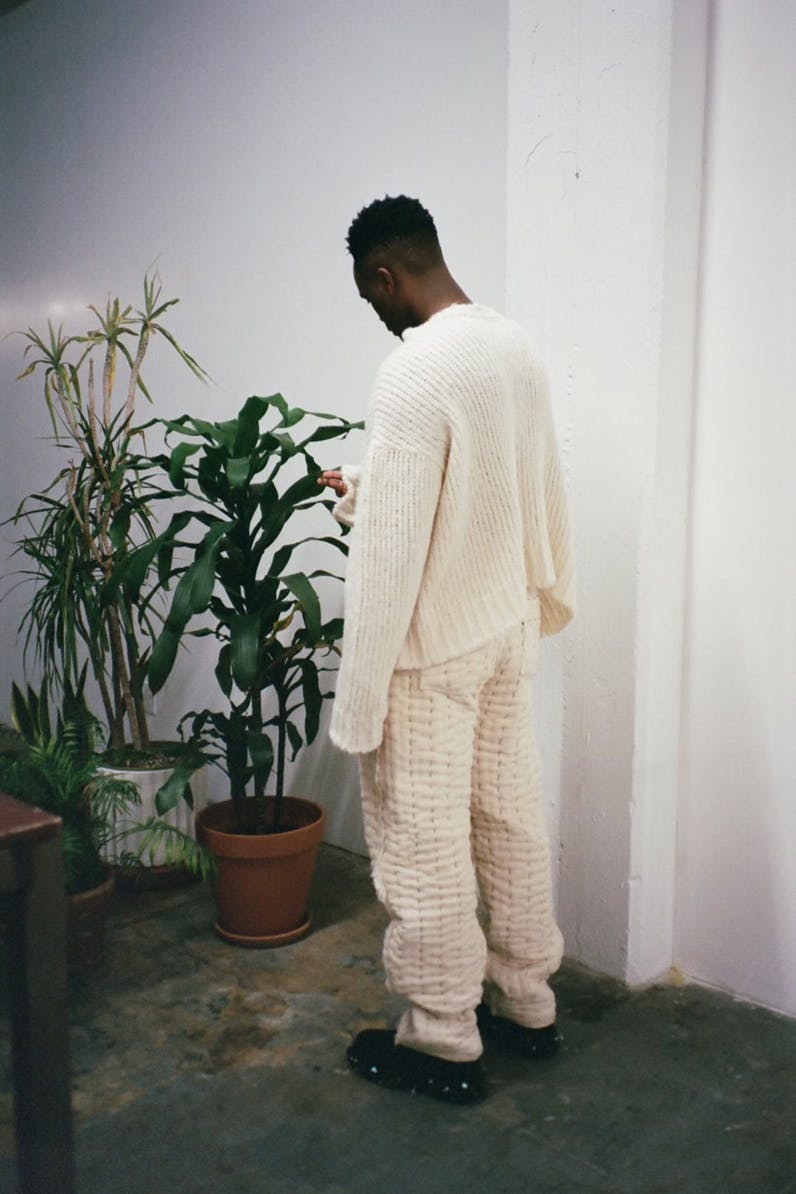 On almost any given day, you may run into Drew Curry working at Dover Street Market LA, where AIREI, his burgeoning brand, shares shelf space with thoughtful designers like John Alexander Skelton, Elena Dawson, and Evan Kinori. Hard to believe that about two years ago, he didn't think anyone would ever stock his clothes.
"I designed my first collection over the pandemic and I had no idea I would be stocked or even have a brand," Curry said. "Now, I'm definitely in the middle of these two lives that I've lived. The first life is working somewhere and being like, 'I want to make my thing happen, nothing's happening,' and then like, 'oh, shoot, something's happening.' It really feels like I'm living in a dream state right now."
It's the start of a life-affirming journey that Curry has already trekked far to begin.
"It took 10 years — and I'm glad it did — for what's happening right now. I would have waited another 10 years," he continued.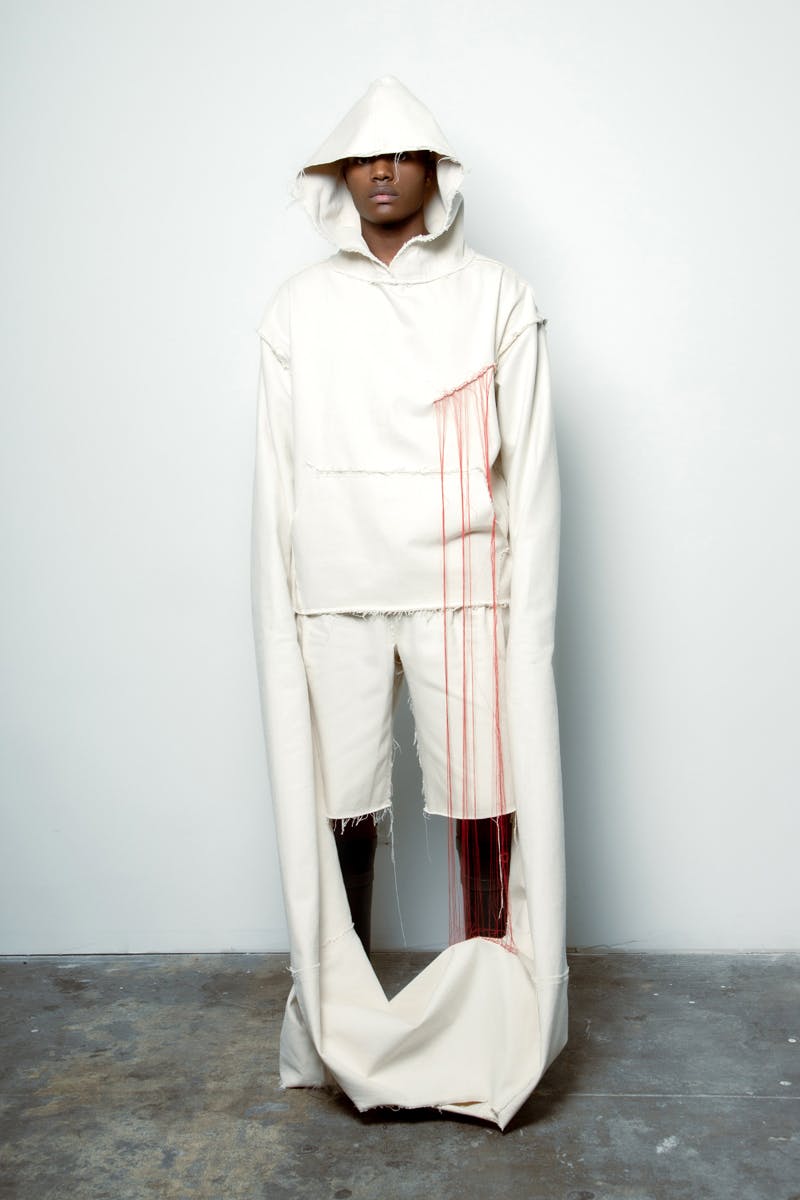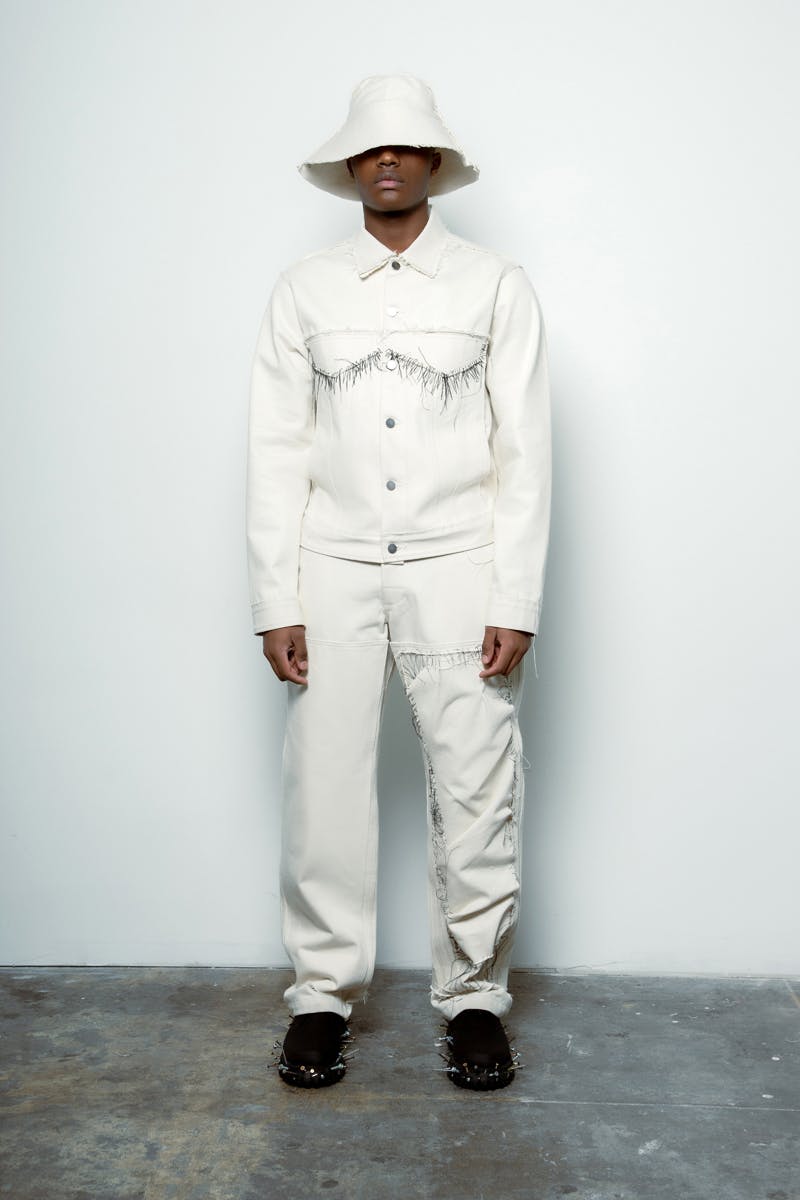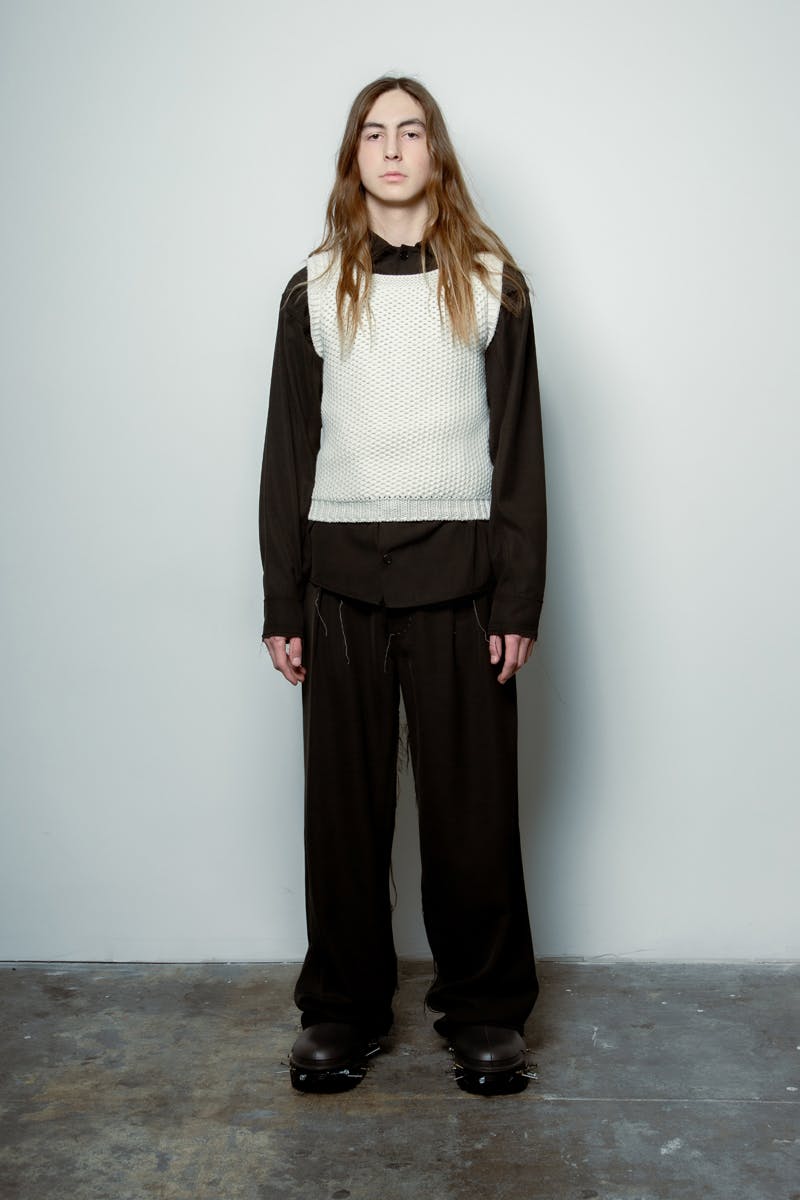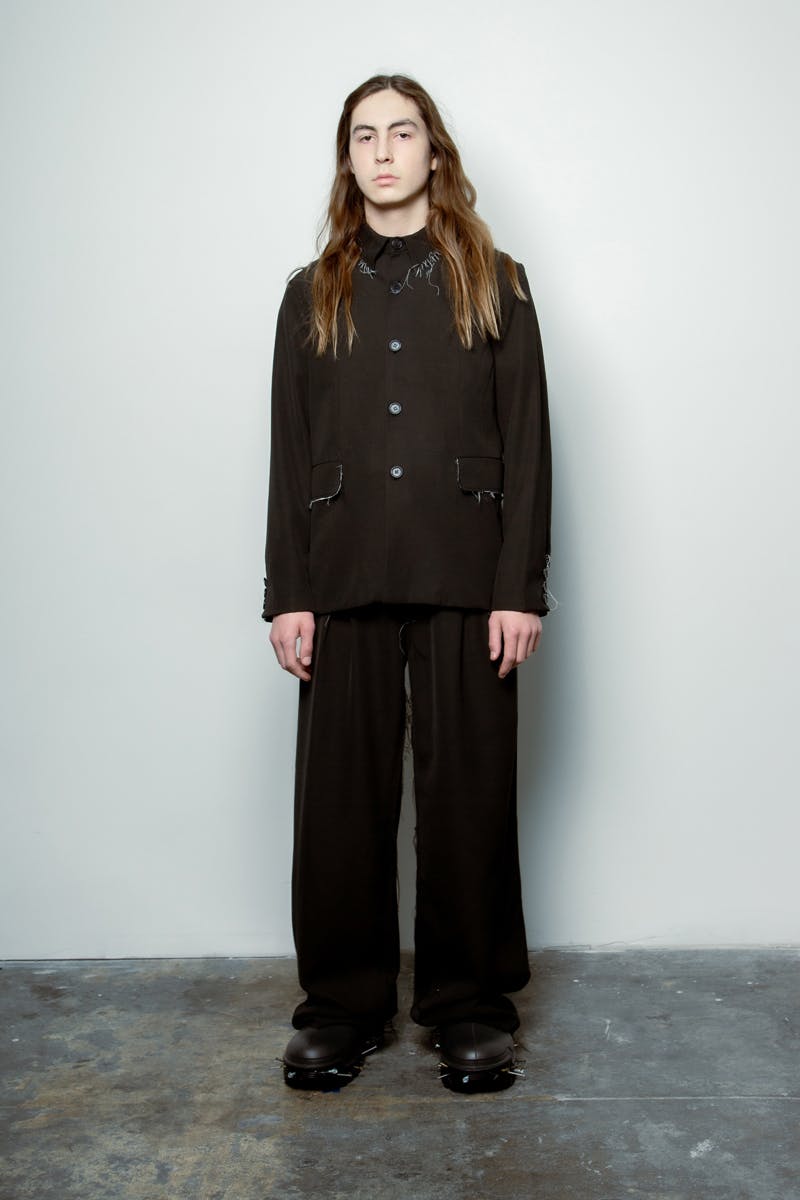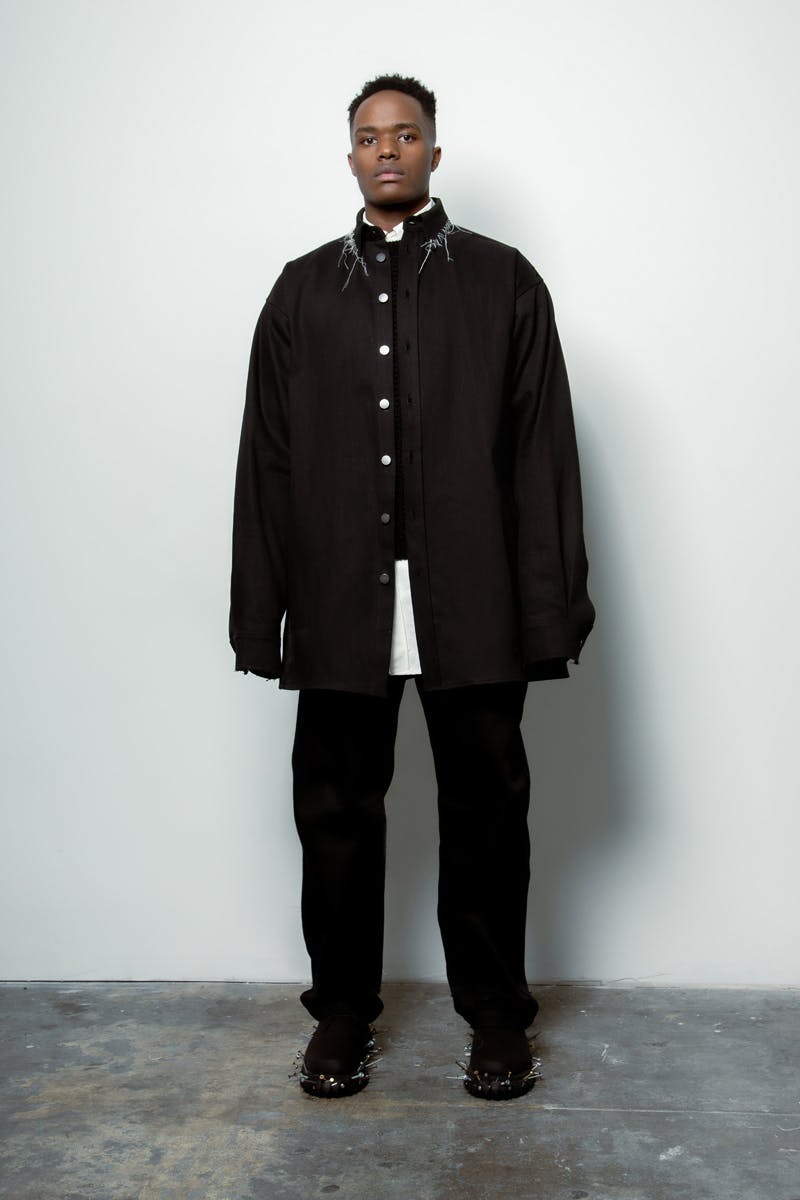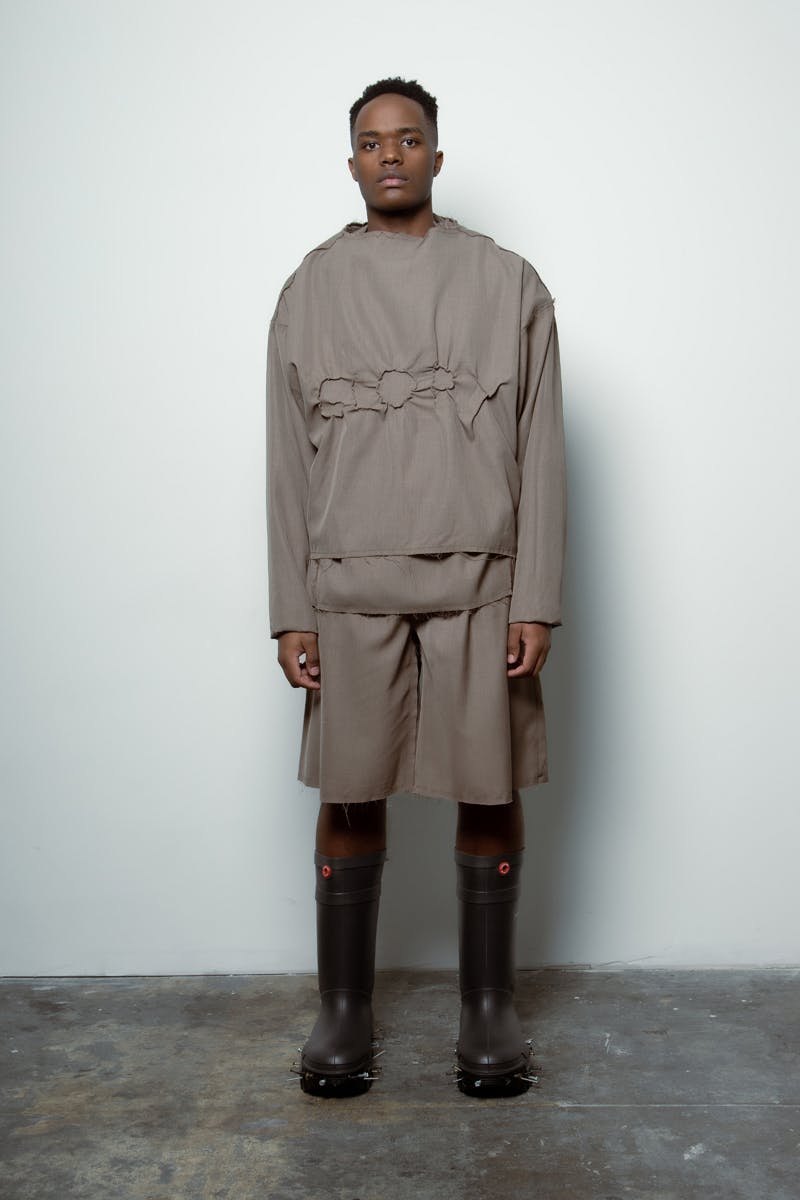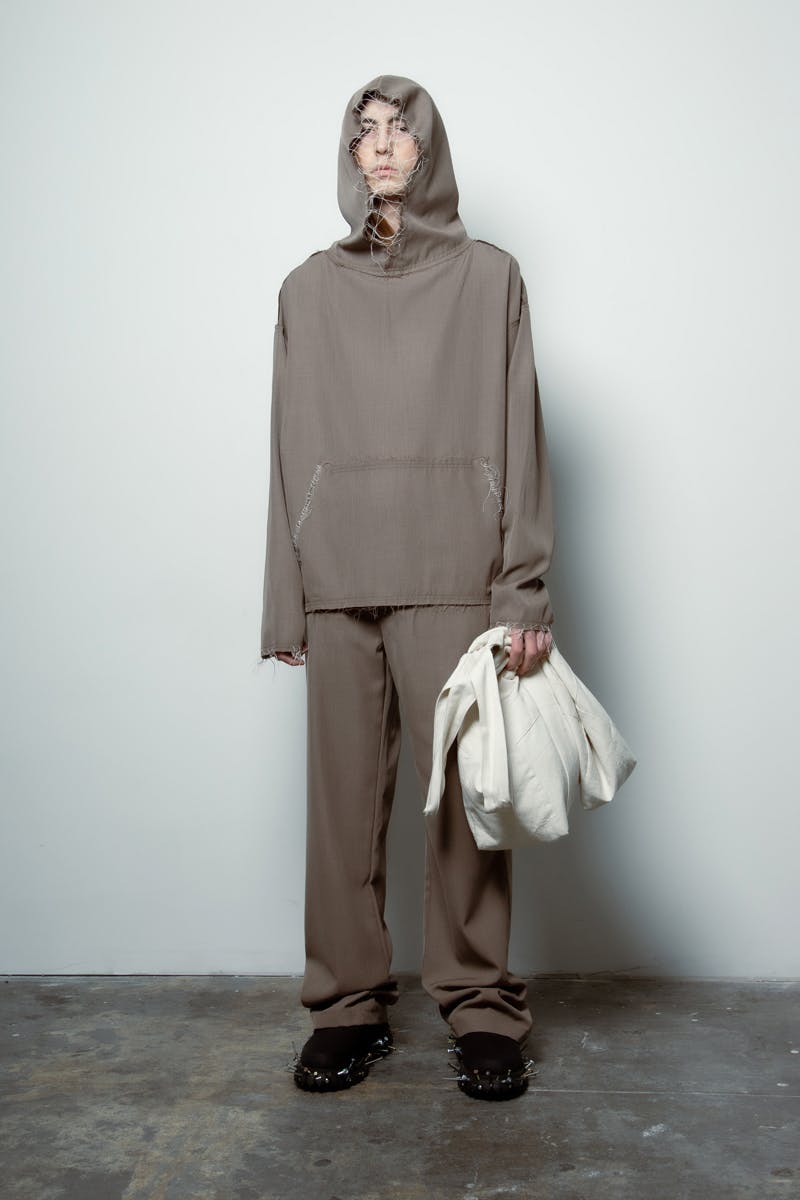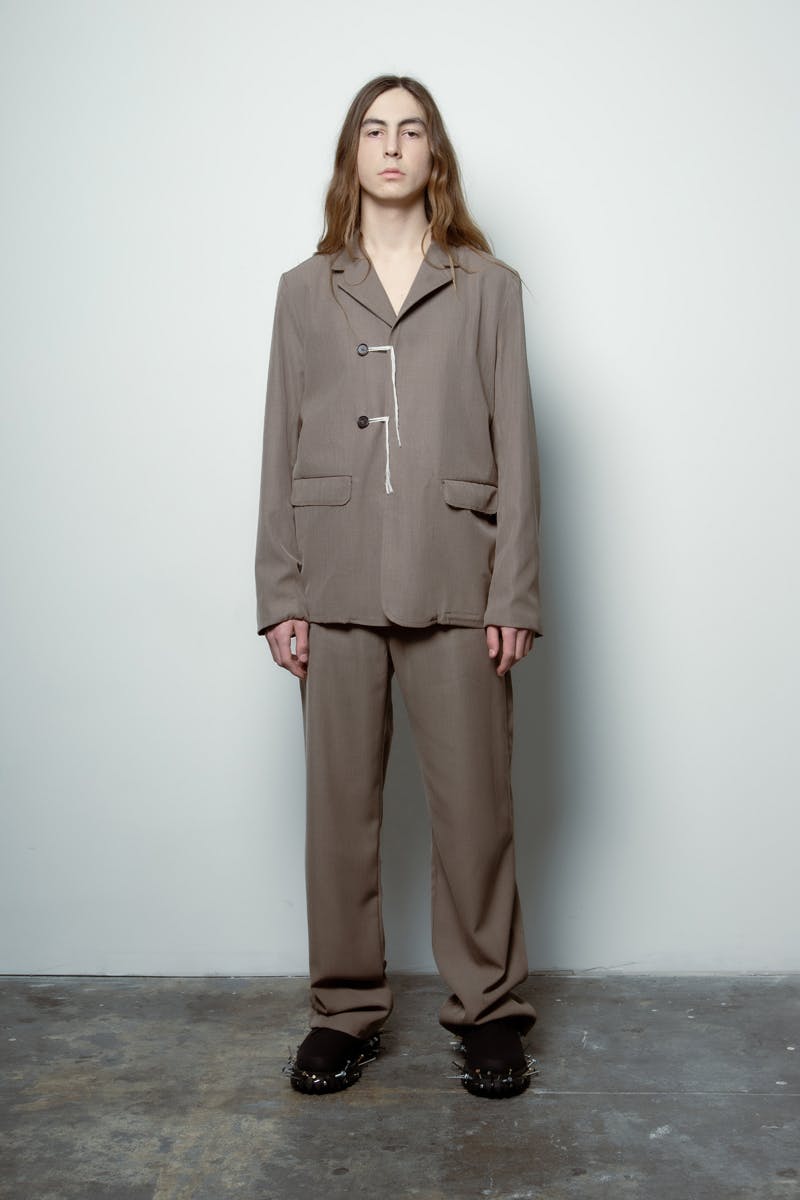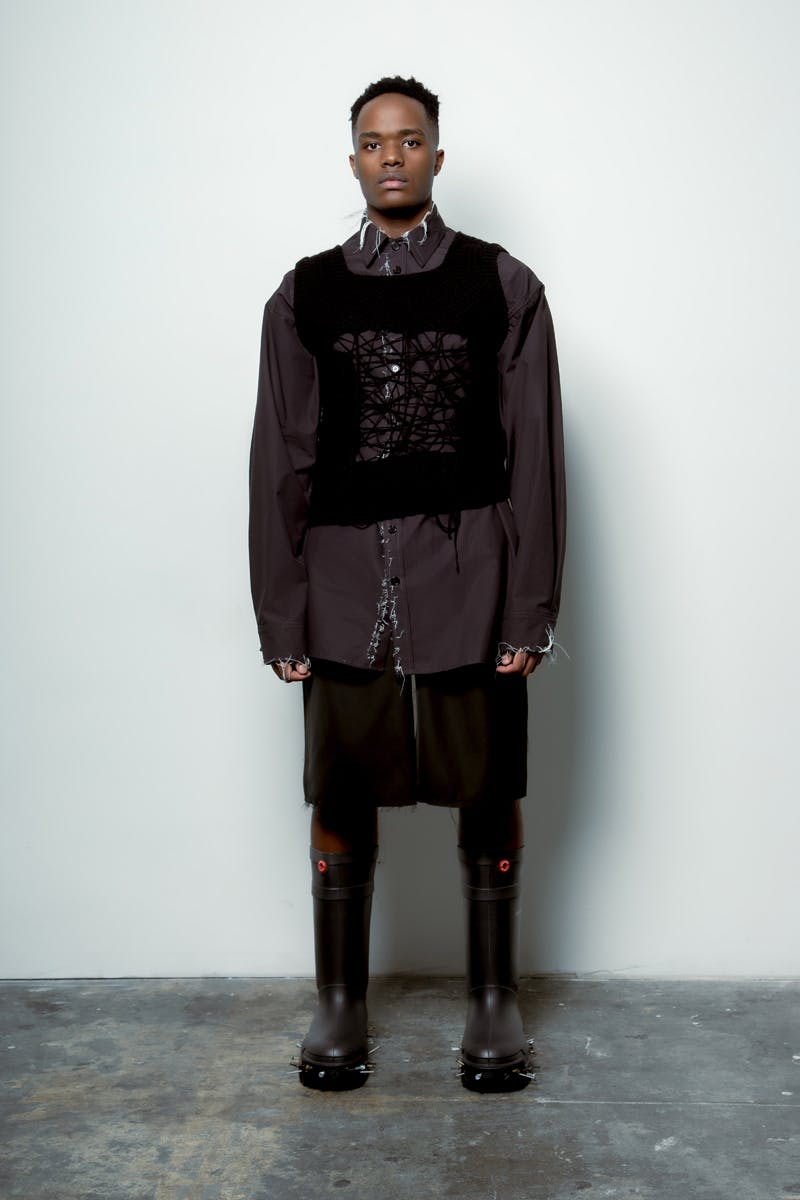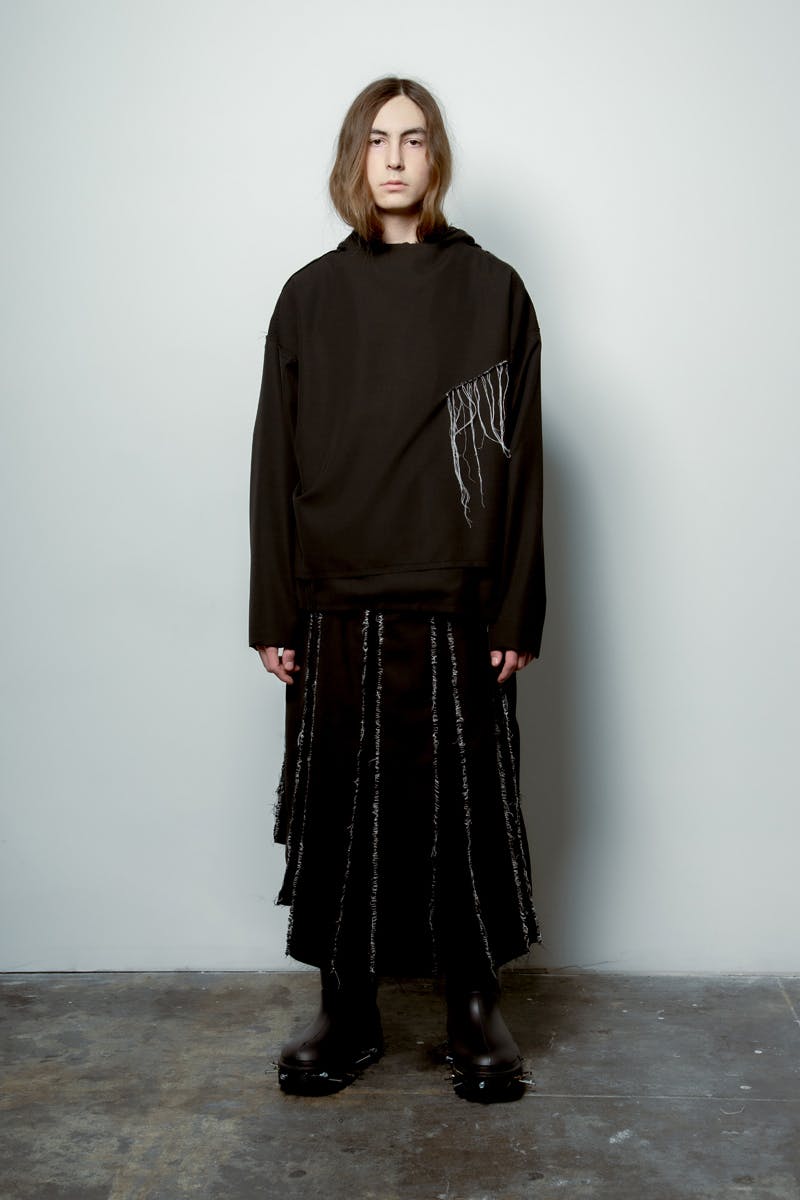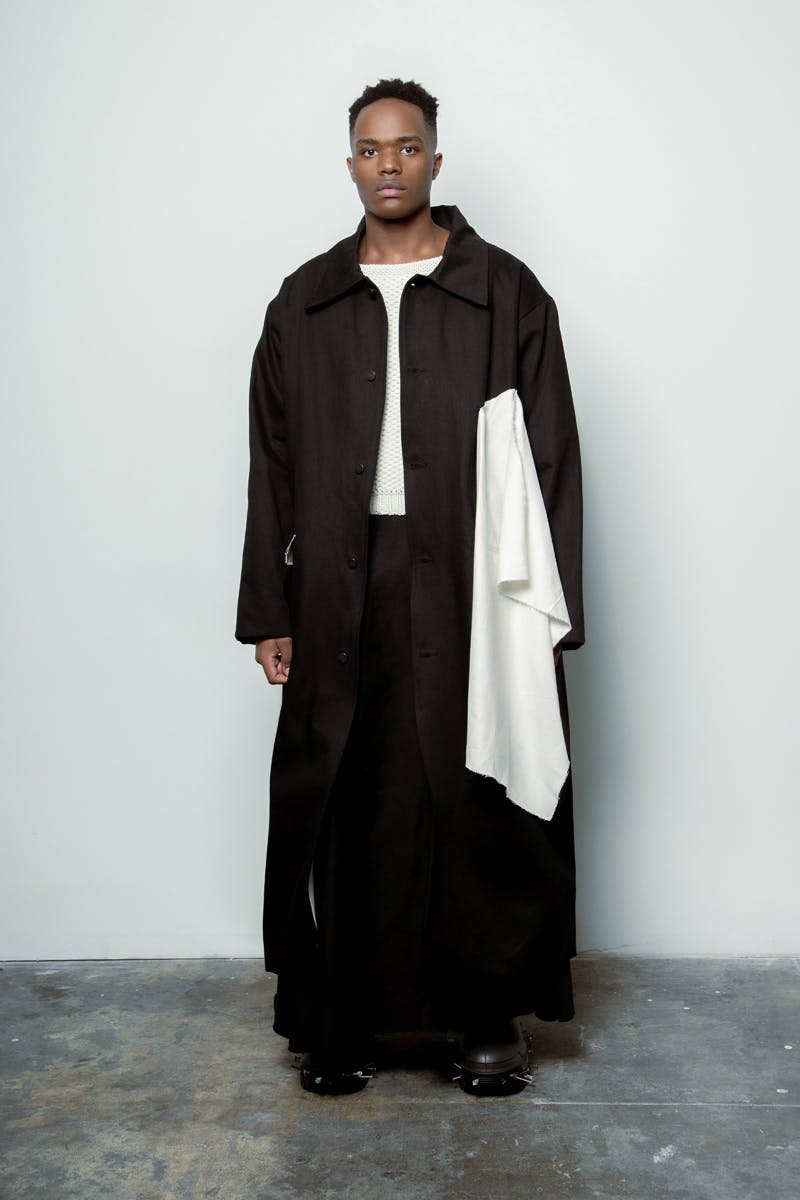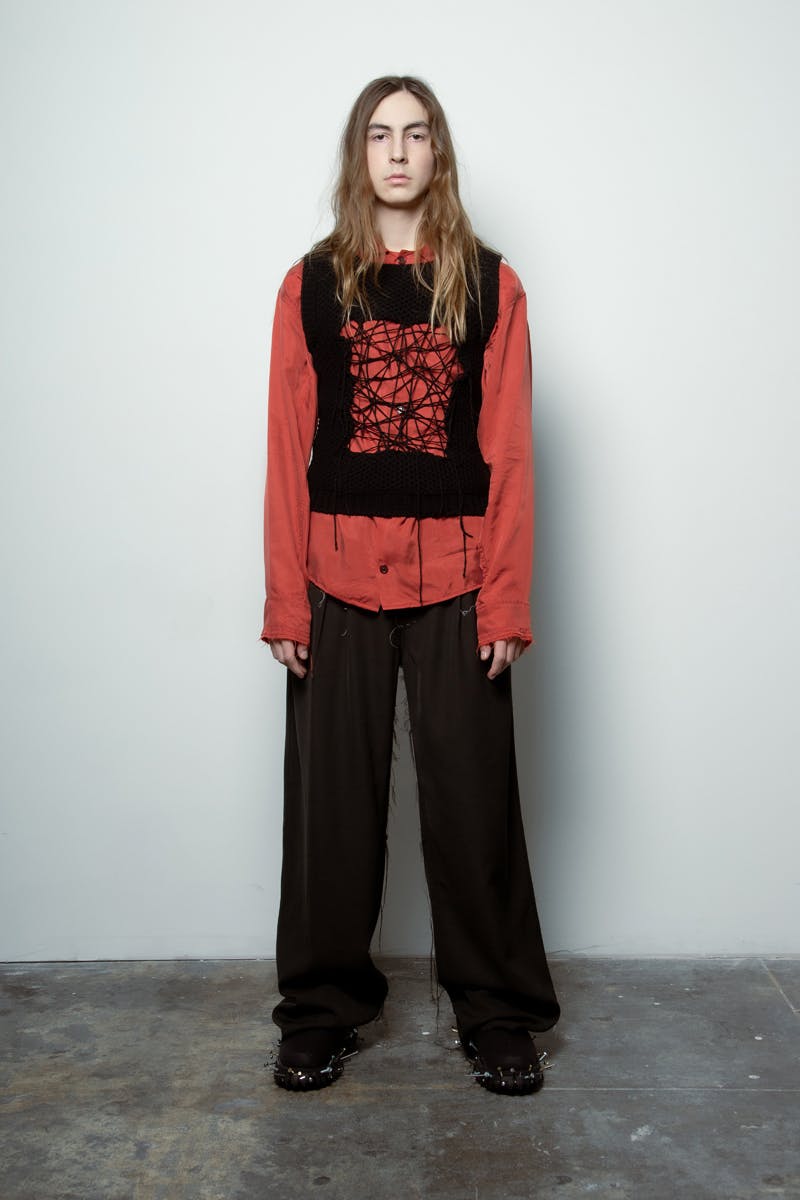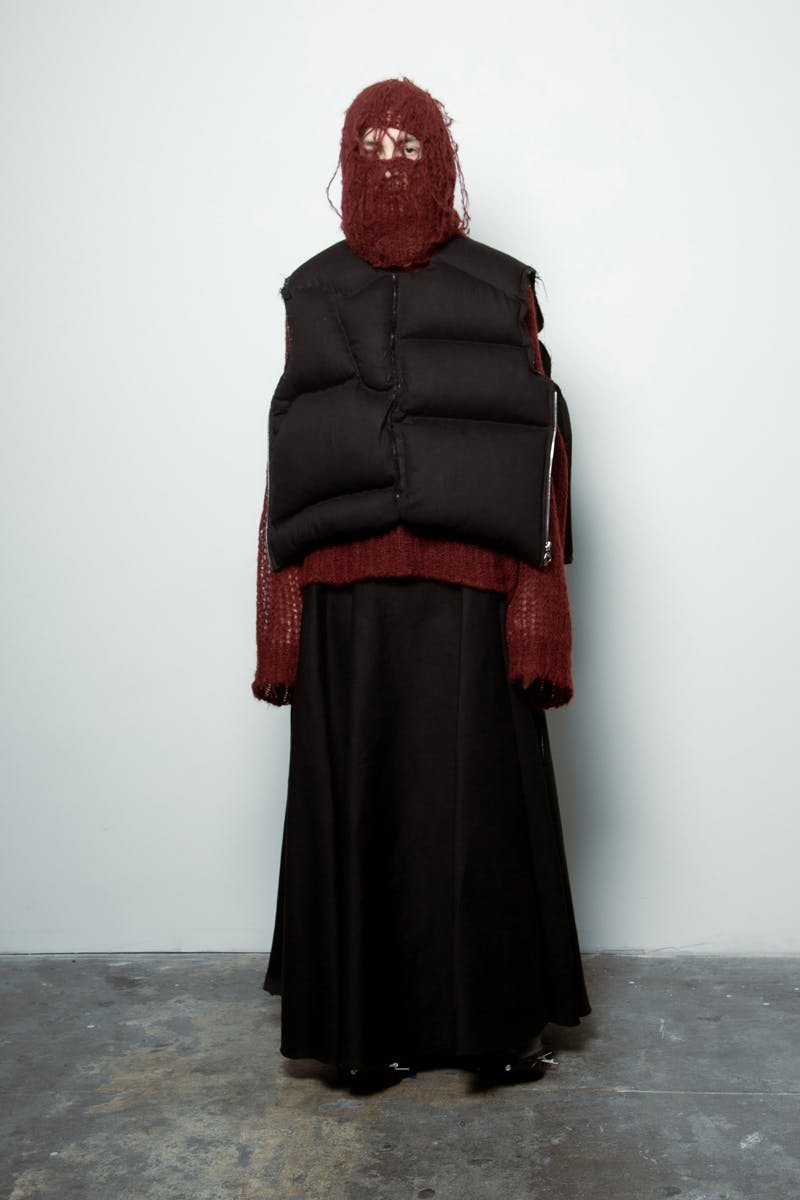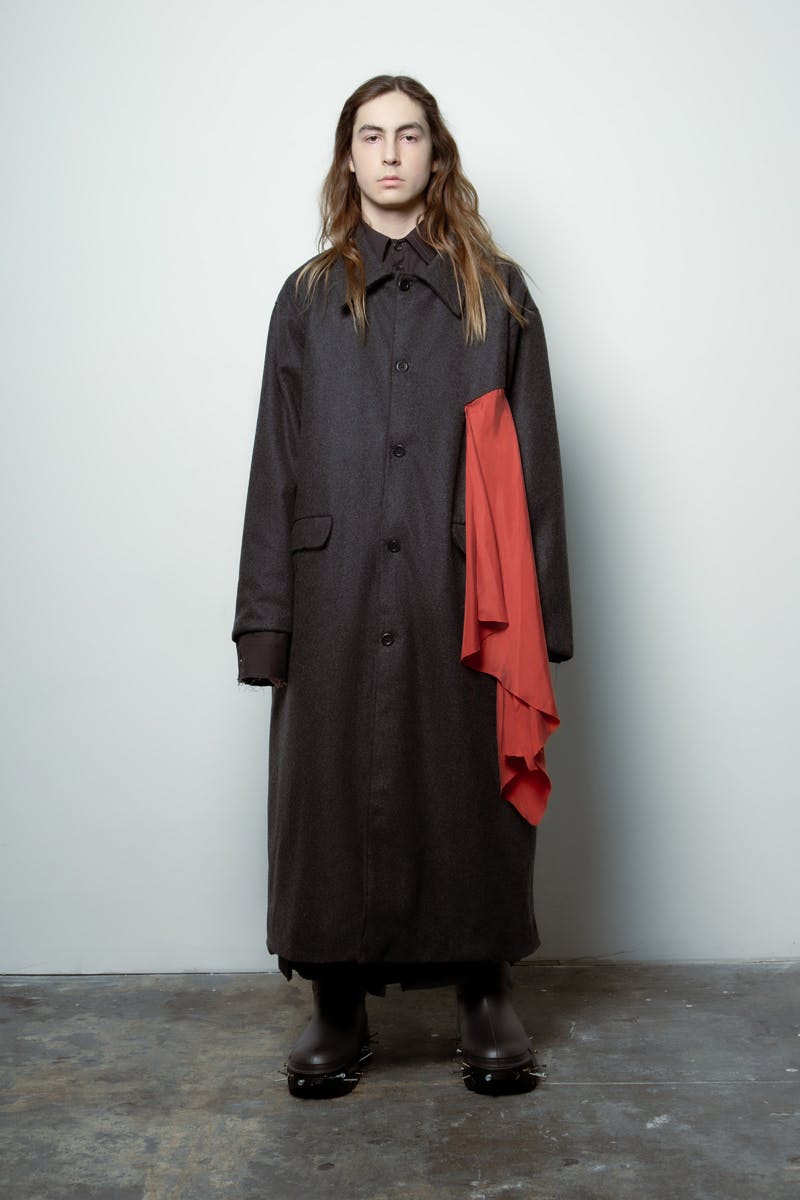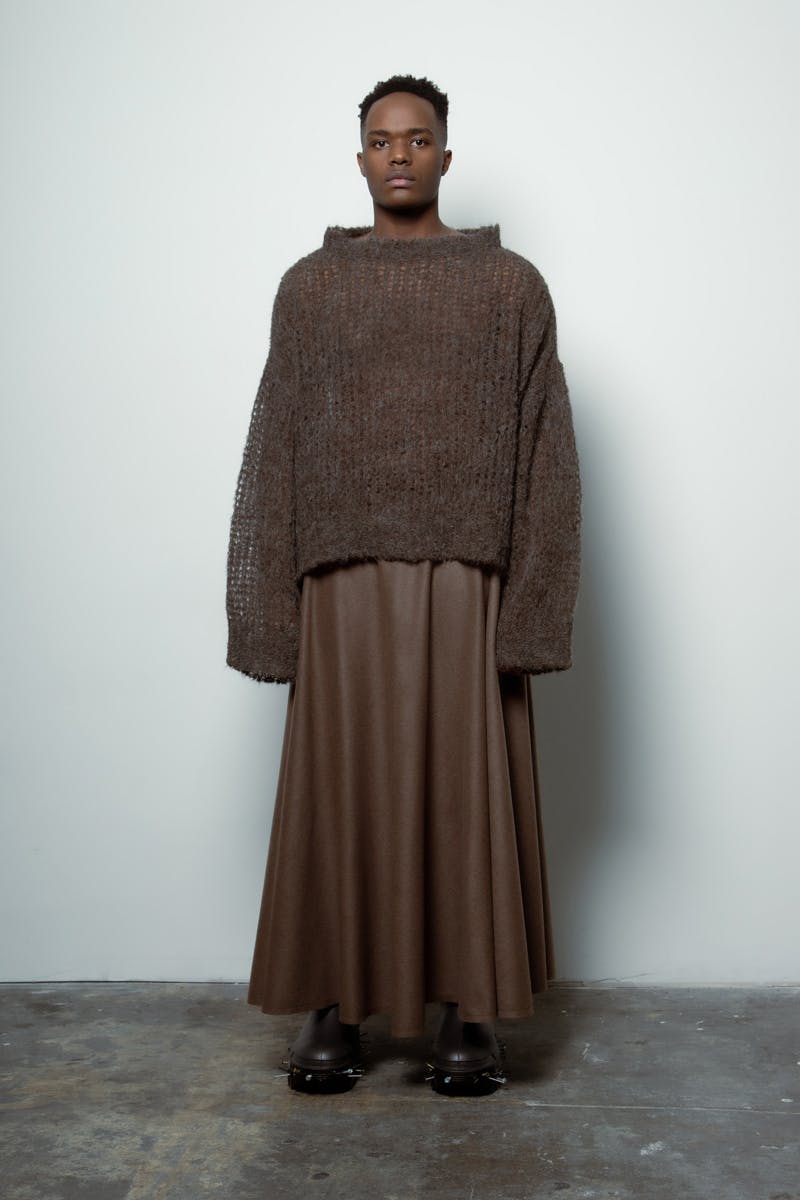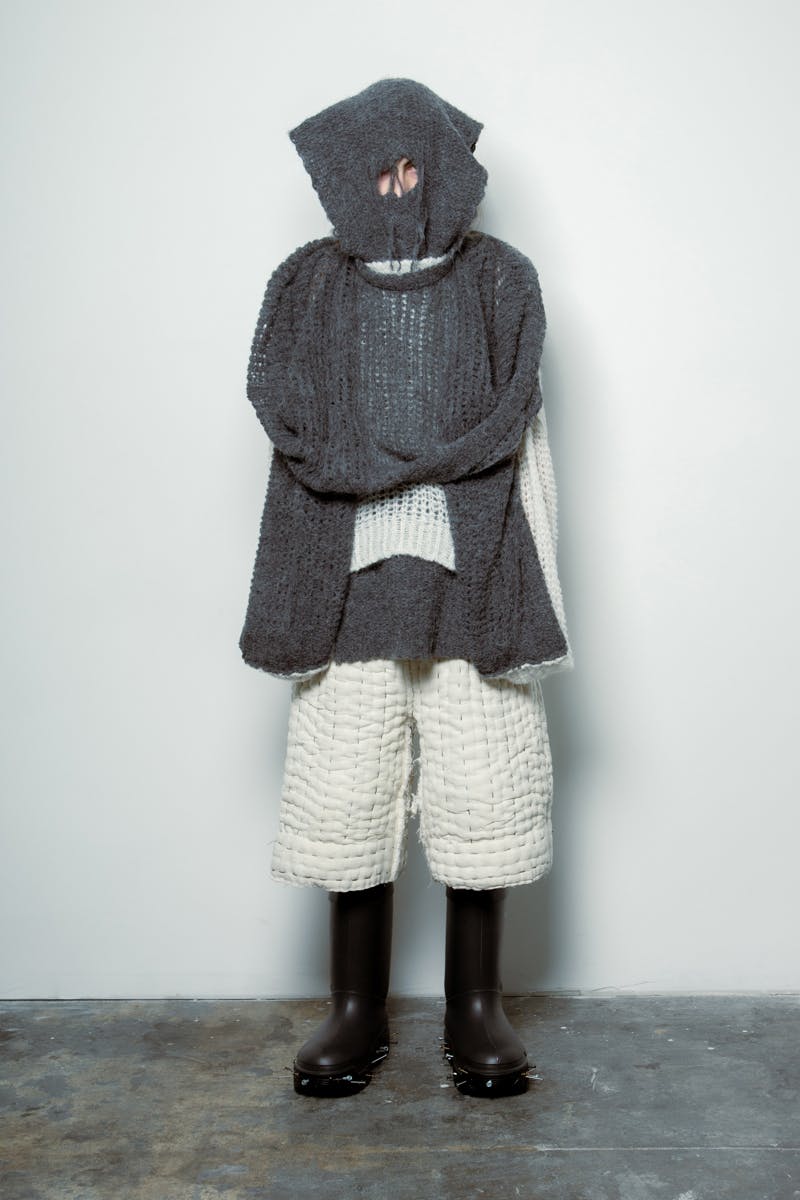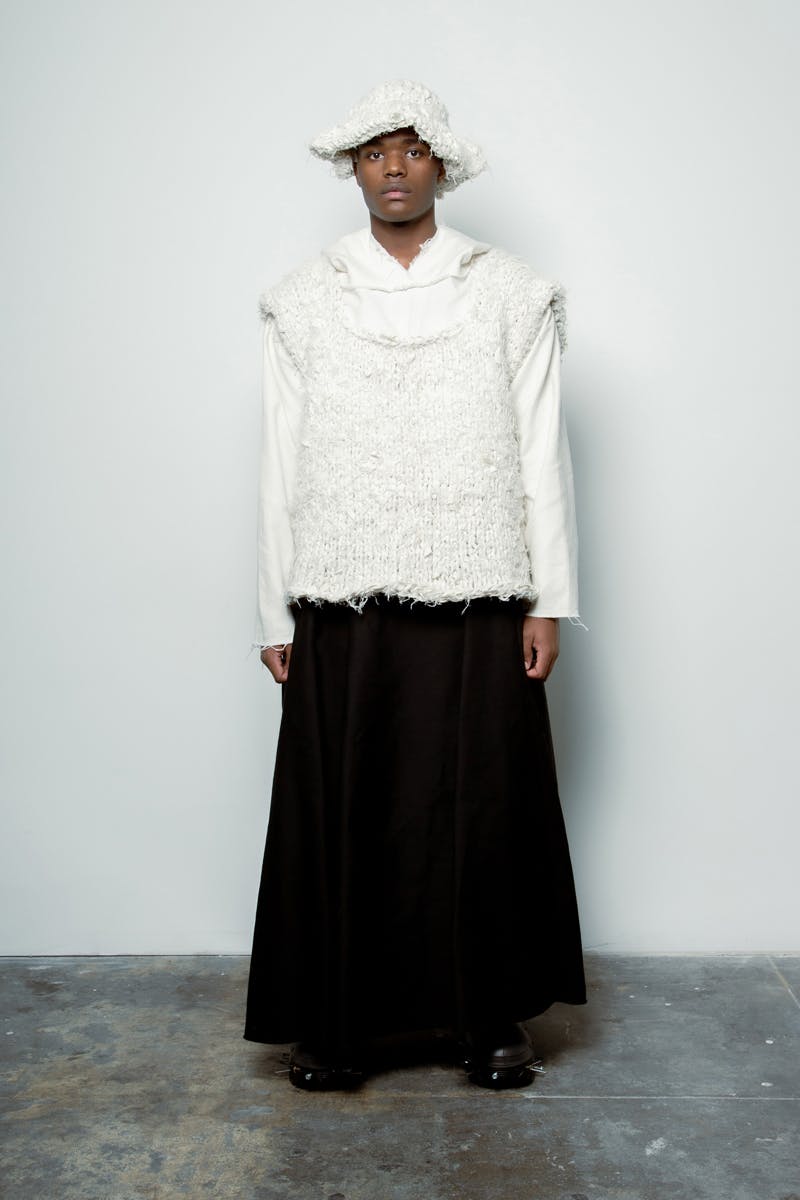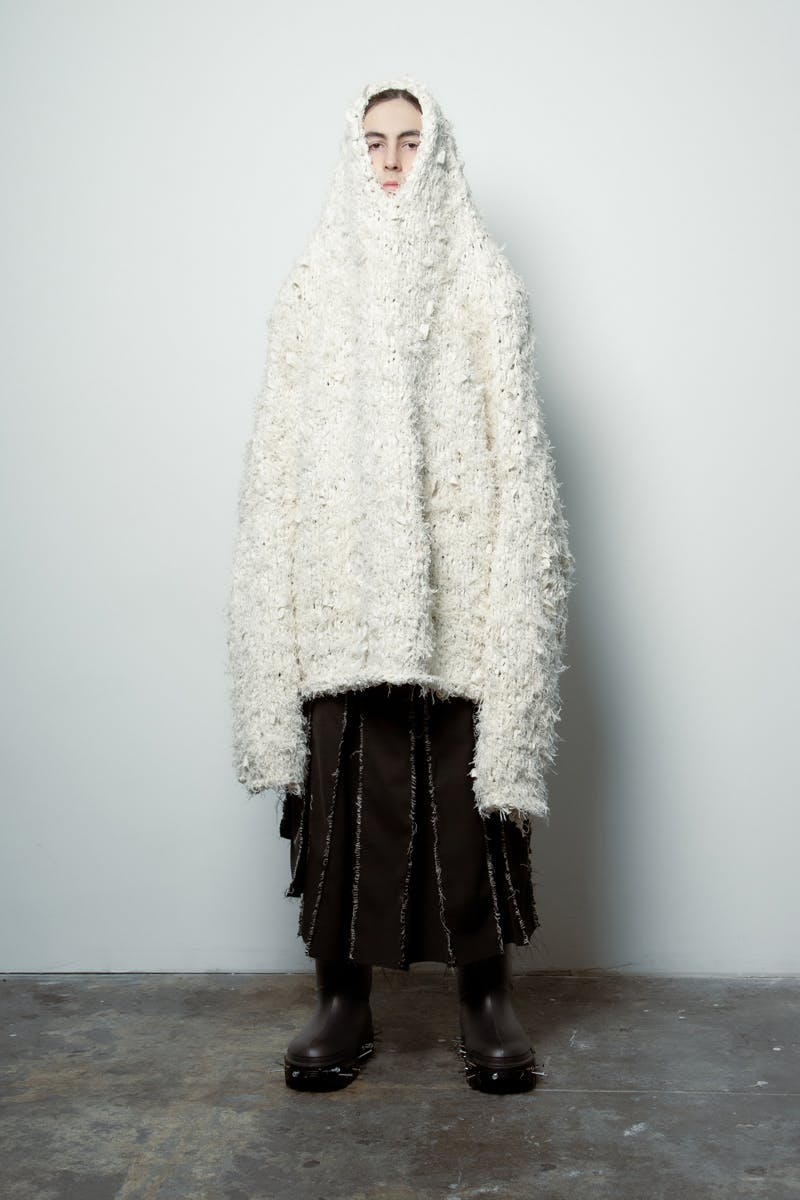 AIREI is only just getting started but Curry's brand is already available at nearly every global Dover Street market outpost and will soon be stocked at tastemaking retailers like H.LORENZO and SSENSE. Its first offering has been worn by household names like Bad Bunny, Kendrick Lamar, Shai Gilgeous-Alexander, and SZA.
Big moves for someone who didn't ever plan to get into the fashion biz.
"I grew up in Tacoma, Washington in a blue-collar family," said Curry. "But I was always creative and wanted to make things."
After dropping his plans to head to architecture school ("too much math"), Curry began picking at the seams of his fascination with fashion, channeling inspiration from Pharrell and Ye into a newfound love of giant polo shirts and pink Ice Cream sneakers.
After school, Curry moved to Los Angeles, developing his own brand while working with denim legend Adriano Goldschmied to consult with brands like John Elliott, James Perse, and Tom Ford.
"I thought, 'I can be a designer,'" Curry recalled. "Even though I was working for somebody else. But things weren't going well business-wise and Dover Street Market LA had just opened."
"I was a fan of Rei Kawakubo and COMME des GARÇONS so I was like, 'If I'm going to work retail, I'm going to go to Dover Street Market.' Little did I know how impactful of an experience that would be. At Dover Street Market, I realized that you can sell something really weird that's $4,000, and there is a customer for it. And not only is there a customer for it, but they're coming in for that specific piece."
This shook the foundation of everything Curry knew about clothing.
"The first brand I was working on, I had pure intentions but I really wanted to make something for others and I wanted to make a business," he said. "I wanted to create something people loved and I think no one loved it because it was too broad. It was too much of what people had already seen."
AIREI is worlds apart from the T-shirts that Curry designed and sold to stores like KITH and Harvey Nichols, which becomes apparently when you simply look at its painstaking craft.
That distinction was clear to Adrian Joffe, too, the COMME des GARÇONS and Dover Street president who stumbled upon AIREI in the makeshift Paris Fashion Week showroom that Curry devised in an Airbnb.
Before Joffe even knew that Curry worked at a DSM store, he offered to support AIREI through Dover Street Market Paris, the company's confusingly-named incubator branch (not to be confused with Dover Street Little Market, the Paris boutique that sells DSM-managed brands or 3537).
Though Curry isn't making enough from the partnership to actually pay himself anything (he still works at DSM LA, after all), it's a thrill to have the backing of one of his heroes. And it's easy to see what attracted Joffe to AIREI: assiduously considered garments made to exquisite standard against the fashion industry's grain.
"I've always loved the human touch and I really felt that it was missing from contemporary fashion," said Curry. "Everything felt machine-made in this age of ultimate connectivity and iPhones; clothing should tell a story. Like, when I was experimenting with things, I found that the most exciting things I was making had Drew in them. I was like, 'Oh, interesting. If I do it like this, I can't actually replicate it. But that's cool.'"
"The first collection came about from my study of cotton, of the actual plant and thinking, 'what does that mean to be in fashion with the history of cotton and workwear?' Thinking about the migrant or prison laborers who picked cotton in the US for extended history but also work and labor wear made to last hundreds of years."
"I wanted to make something that felt really fragile, more ephemeral. Like, this is a chore coat but this chore coat is going to fall apart in your hands."
There aren't a lot of other young labels creating their clothing with ethical artisanal labor while grappling with the institutional racism embedded in the cotton industry but, again, AIREI is unique.
"Everything's made in Los Angeles, which I'm really proud of," Curry continued. "I have this chip on my shoulder about how I want to really make something that's my own version of haute couture; I want to make something that's coming from LA that makes you think differently about what's happening here."
For AIREI's first collection, Curry came up with a novel solution to grappling with cotton's tainted legacy: he'd entirely swap out the fabric for Indian khadi.
The textile reminds Curry of the impact that India had on him after a visit in his teen years. He eventually spent two months living there after college to better appreciate the culture. That's when Curry began to truly appreciate khadi.
"Khadi fabric rose to prominence when Gandhi was encouraging people to make their own clothing in a peaceful protest against British colonialism," Curry said. "It's handloomed, so there's no electricity, no gas, anything. They literally have to push the loom back and forth and move the shuttle with their hand. And that adds to that imperfectness, which I think makes it perfect, in a way."
"Khadi is still the foundation of AIREI. I even use it as pocket fabric — usually pocket bags are made with, like, two-dollar-a-yard poplin. But we're using hand-woven khadi. We even use it for the hang tag."
"So, I'm finding the best possible fabric in the world but I still want to make clothes here in LA and I want to know the artisans that can do the hand-stitching. And the person who finished each piece signs it, like an artwork. There's no cutting corners. Even though it's raw and I'm purposely showing you some imperfections, I strive for perfection as far as the lines and sewing goes."
These "imperfections," the raw hems, dangling seams and blind stitches, are that human touch that Curry refers to. They're an essential element of AIREI's oeuvre because they remind the wearer that a human being produced every element of the garment they're wearing.
Each piece of AIREI clothing is unique, even the ones that take on the same silhouette: that's just the nature of apparel that's handwoven and hand-stitched. A reflection of the impermanence of clothing, of the industry, of life.