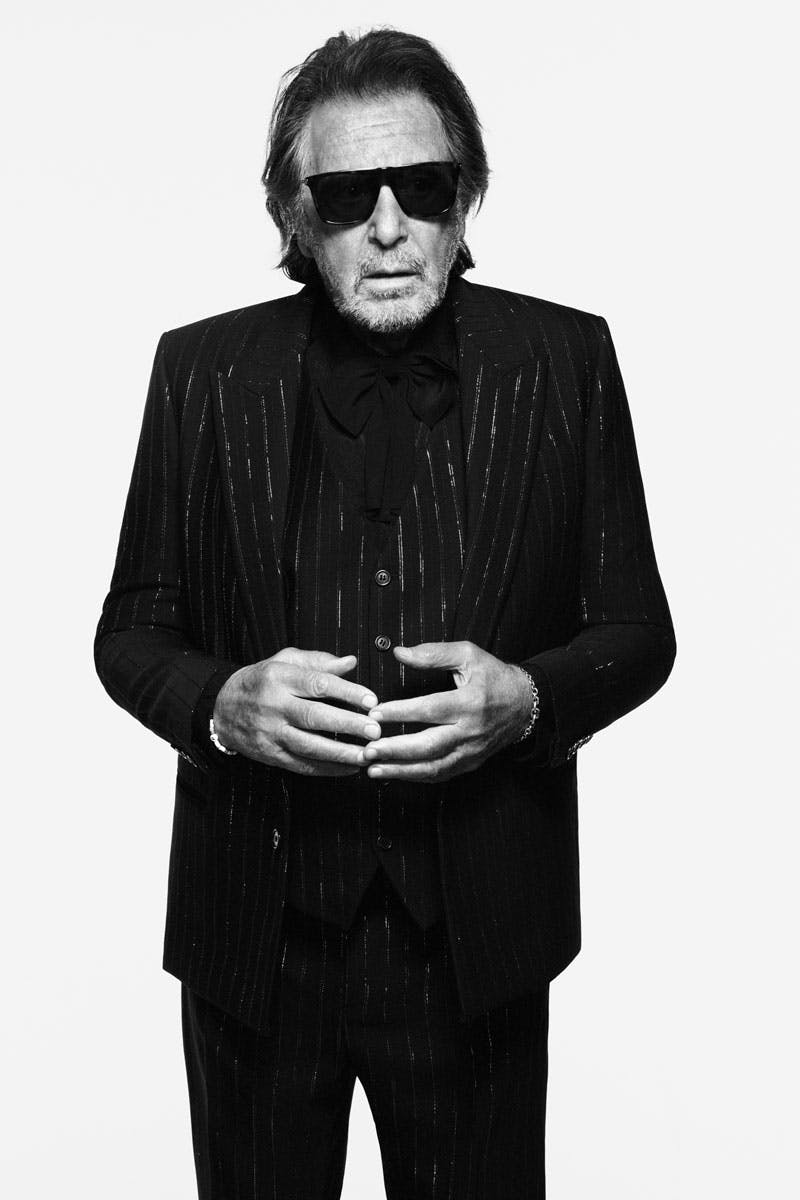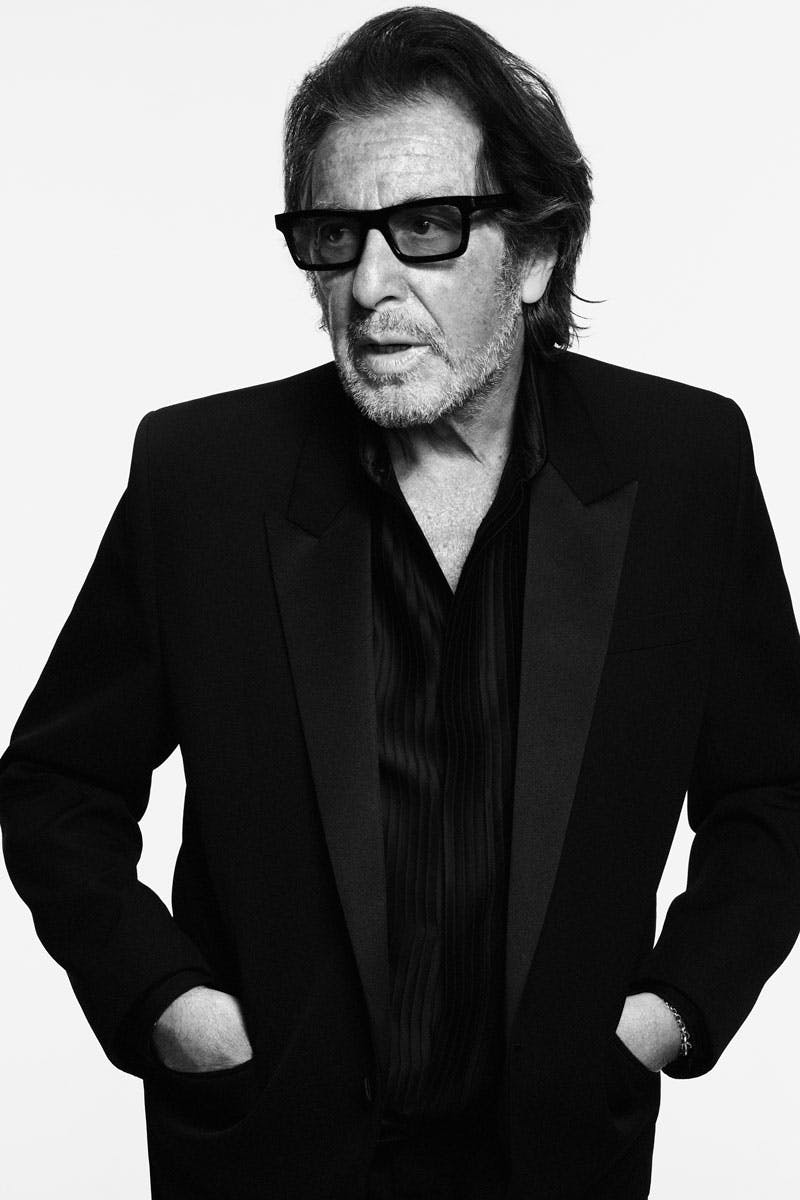 From one Kering house to another, Al Pacino has gone from acting in House of Gucci to fronting Saint Laurent's Spring 2022 collection.
Pacino, who's one of the most decorated actors of today with an Academy Award, two Tony Awards, and two Emmy Awards under his belt has without a doubt become a cultural icon after his roles in movies like Scarface and The Godfather, and it only makes sense he'd be in line for a big fashion gig.
The campaign imagery arrives in classic Saint Laurent fashion – in black-and-white, and art directed by Anthony Vacarrello himself – and with a video shot by David Sims.
It doesn't take much to make Al Pacino look cool, especially as he's someone who's almost always in a suit. I mean, the Scarface imagery is just as unforgettable as the suit he's wearing in the movie.
In the campaign, he sports three versions of black Saint Laurent suit and sunglasses (the pinstriped one is a winner!), and it doesn't get much cooler than that. At 81, being the face of a luxury brand is nothing short of impressive.
As awards season inches closer, House of Gucci is nominated for both Golden Globes and Critic's Choice Awards, and we're expecting to see Al Pacino on the red carpet in more head-to-toe Saint Laurent looks.