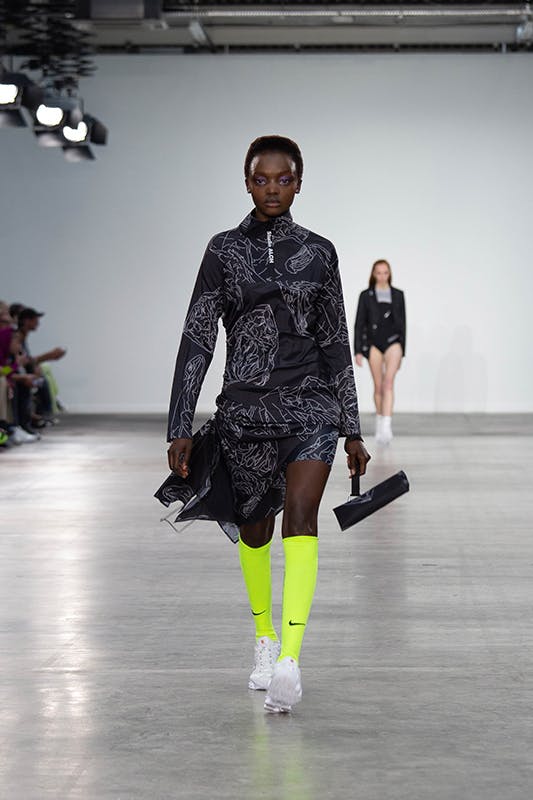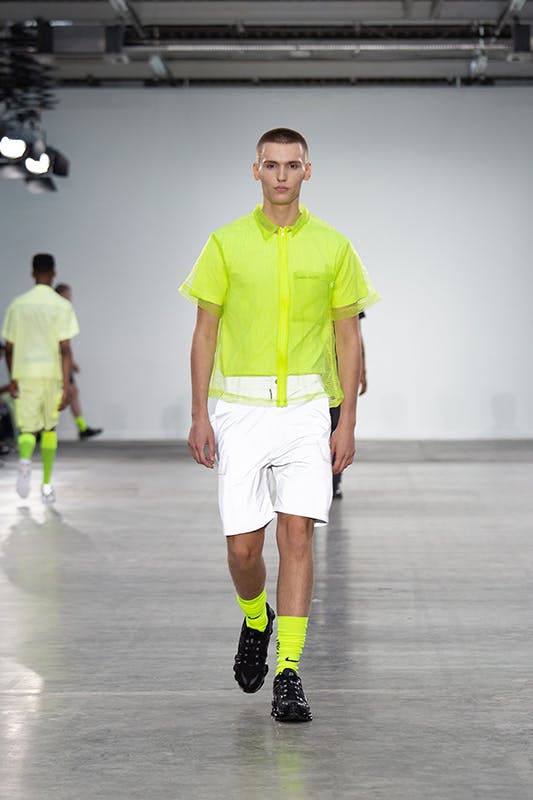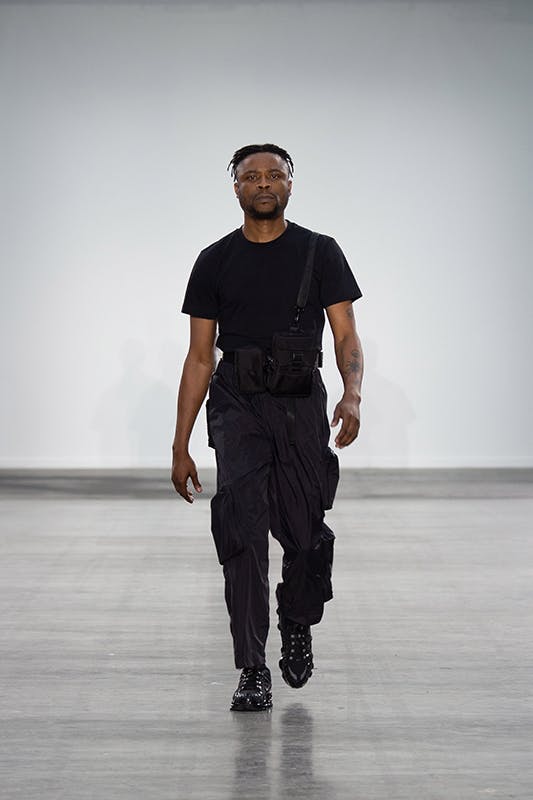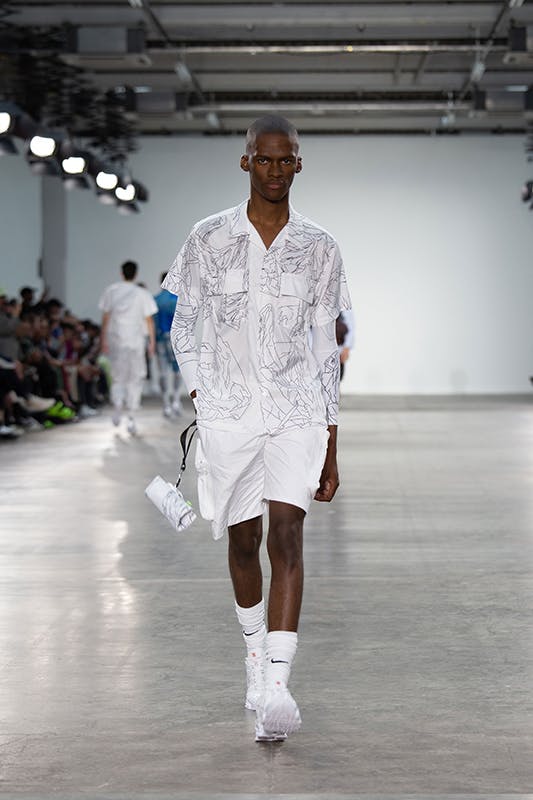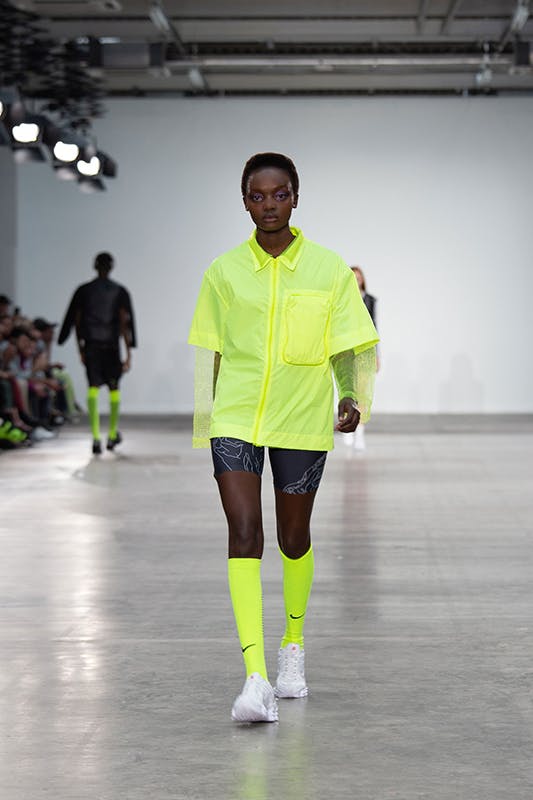 Alexandra Hackett's appreciation for plastic carrier bags and other single-use plastics is on full display in ALCH's Spring/Summer 2020 collection. As she has always found beauty in the design elements of plastic and product packaging in general, the range references logos from her plastic bag arsenal that she's been collecting for years.
For SS20, Hackett's goal is to bring awareness to the worldwide treatment of plastic, implementing innovative design methods to increase functionality and reduce plastic consumption. While fabrics range from technical nylons and heat-fused polyethylene denims to silk, standout items feature pockets with packable carrier bags that can be removed and used as an alternative to plastic bags. Other pieces are highlighted by reflective grey yarn, while gilets boast water-repellent, insulated construction. Referencing the brand's ties to sportswear, the color palette for SS20 largely consists of black, white, grey, and neon yellow.
ALCH's new seasonal assortment also includes a fourth collaboration with Patta, a collaborative harness with Greatness Dex, and deconstructed accessories re-purposed into a hydration vest, windbreaker, and packable utility short.