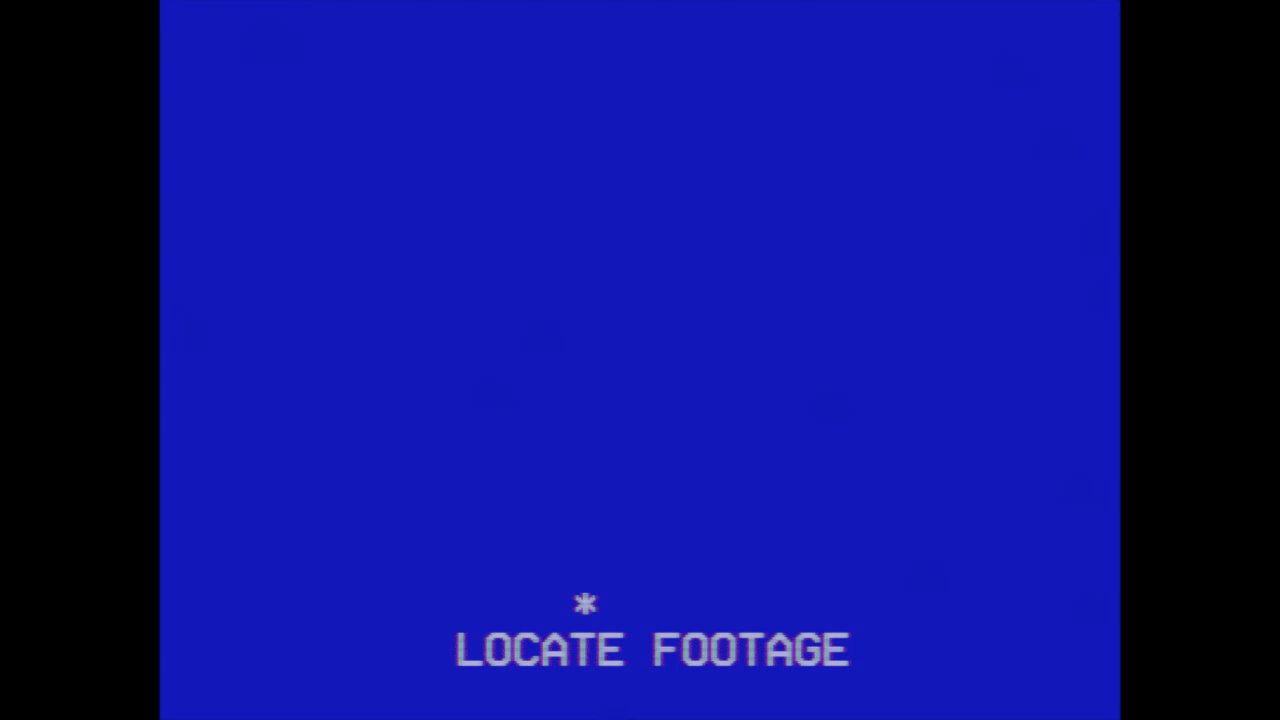 Luxury fashion has undergone one of the most significant structural disruptions in recent memory. In a time where heritage houses are striving for innovation to stay relevant, Alexander Wang, whose eponymous imprint dates just over 12 years, embraced youth culture, social media and brand lifestyle from the get-go. The designer reveals how his nonconformist ethos has bolstered the company's success in today's wavering consumer climate. Read this story and more in the latest issue of Highsnobiety Magazine.
Every industry today is experiencing some form of structural disruption, as ceaseless advancements in technology, consumer behavior, socioeconomics and generational acuity continue to dictate how businesses create and distribute product to their respective consumers. For fashion, an institution that has undergone some of the most substantial commercial and cultural shifts in recent memory, reinvention is no longer just a marketing ploy used to sell a trend—it's a means of survival.
Though democratization is a hefty term when describing the state of fashion right now—let's be honest, the industry has a long way to go before it achieves absolute inclusivity—the potent influence of youth culture and social media has forced many a legacy brand to modernize their mode de faire in order to remain relevant in the larger conversation.
Why is it, then, that fashion week still remains an increasingly lackluster affair? Whether they're scrambling to decide on the "befitting" city to debut their seasonal rotations, merging gender-specific collections to show all in one go, opting for rogue presentations outside of the traditional fashion calendar, or simply pulling out of the event altogether, designers seem to be in a tumultuous state when choosing the most appropriate method of displaying their creations to the masses.
Monetary burdens aside, conventional fashion shows appear to be waning in significance these days, and it's safe to factor in tedium as at least one of the leading causes. After all, how much cab-hopping, seat-shuffling and head-turning does one have to endure to see back-to-back, 15-minute performances of models walking up and down a platform before it all seems indistinguishable?
Of course, there's always that one designer who manages to triumph in delivering a truly memorable show; one that not only adds substance and meaning behind the narrative of their designs, but also provides a refreshing boost of excitement to an audience whose morale is otherwise jaded.
"It's always been more than just about product," says Alexander Wang, a designer who places a strong emphasis on the experiential component of his eponymous label's catwalk presentations. "With shows, everything from the music, to the lighting, to the venue has equal importance, because it's the experience. Being able to communicate it, deliver it, and present it in a way that the audience really understands the context is important to me. It's not just, 'Okay, here you go, 30 looks. Write your order.' I like giving people a certain kind of escape, even if it's just for 10 or 15 minutes."
Wang was born in San Francisco to Taiwanese-American parents. His Bay Area upbringing helped inform his laid-back, super casual aesthetic, as well as his equally relaxed sense of personal style. You're more likely to see Wang wearing slim jeans and a black T-shirt than a suit. When he was three, he was already sketching shoe designs on restaurant napkins. He got his first taste of the fashion industry at 15, when he attended a summer course at London's prestigious Central Saint Martins just before he started his freshman year of high school. There, he designed a collection of 33 evening dresses.
At 18, he moved to New York to pursue a degree at Parsons School of Design, and started to work on his own collection in his spare time. After two years in school, he felt he was finally ready. So he left to start his eponymous label along with his brother Dennis. His first collection was shown at New York Fashion Week in 2007, and it fomented a new idea for women's luxury collections: the uptown woman with a downtown sensibility.
Wang's clothing emanated an innate sense of effortless cool. His inspirations combined hip-hop with Yves Saint Laurent in a time when Kanye West was still figuring out his fashion identity. Curved-brim ball caps, slim leather biker pants and oversized slouchy leopard-print sweaters redefined aspirational fashion a full decade before Louis Vuitton even considered collaborating with Supreme. Wang pioneered that wave in the space where it matters: women's fashion. He was making the type of clothes basic women would steal from their cool quasi-skater boyfriend, and then made the boyfriend superfluous.
In her 2015 memoir, Tales From the Back Row, writer and Cosmopolitan editor Amy Odell recalls, "If I had learned anything going to his runway shows, it was that young women could be made instantly hip by owning a piece of Wang."
For several seasons now, the 33-year-old designer's larger-than-life shows, followed by his equally elaborate afterparties, have mustered up enough theatrics to garner legendary status among the New York Fashion Week roster—and you'll be damned if you're not invited. Wang's afterparty venues have included strip clubs and malls buried deep in Chinatown. At the designer's Spring/Summer 2017 show, which debuted his collaboration with adidas Originals, he created a sense of continuity between the show and afterparty.
He closed the fashion show with models decked out in pieces from his adidas collaboration, then carted them away in the back of a semi trailer. That night, in the setting of New York's Pier 94, the same trailer was converted into a pop-up shop for the first pieces of the collab, featuring graphic tees and sweatshirts emblazoned with Wang's nondisclosure agreement. The pop-up was complemented by similar trucks serving late night staples: everything from McDonald's burgers and fries to 7-Eleven Slurpees, candy bars and even condoms were up for grabs.
Wang's seamless merging of business with pleasure through events and collaborations has enabled consumers to feel as though they are buying into a brand culture and lifestyle, not just cold wearable commodities.
"I like the element of surprise. The element of spontaneity. The element of not knowing what might happen and kind of being inspired," says Wang. "I think it's important to constantly have that kind of motivation to be able to give people something new to experience."
In an age where heritage luxury houses are aggressively pushing for innovation, Wang's eponymous imprint, a relatively new enterprise at just over 12 years old, embraced youthful vitality from the get-go—years ahead of Gucci's #TFWGucci meme campaign or the irony-laden slogans found on Balenciaga's (a house Alex would himself take a three-year creative director tenure at back in 2013) uber-hyped hoodies and baseball caps. Though he claims that he was a "late comer" to social media—he debuted his personal Instagram, @alexwangny, on his 32nd birthday in 2015—Wang's sharp wit and playful pop culture references have already garnered his personal account over 100,000 followers. Part meme aggregator, part self-aware look at Wang's offbeat personality, the account affirms a designer that's naturally "with it" when it comes to an ever-evolving social climate.
Though his label's official accounts—@alexanderwangny on both Twitter and Instagram—are a little less off-the-cuff than his personal one, there's still a bit of Wang's true self that informs the tone. The more he explored social media, the more he understood how to fluently speak on each different platform.
"As a brand, we've always been very purposeful in making sure that we share content and we communicate with our audience in a very nonconformist way," he says. "Once we had established this method of communication, it just became really fun because I felt that the more that I would read the comments, the more I would get this sort of high off of people just being able to react to the content that we were sharing. It just felt like I began to build a really strong, direct relationship."
This notion of nonconformity would also, of course, mirror in Wang's designs. In a move the San Franciscan native describes as a desire to "dress his friends," Wang crafted the crux of his creations around street culture and New York City's thriving nightlife scene in a way that high-fashion hadn't been accustomed to.
"I tend to look for places to go where people are really uninhibited and kind of let their hair down. What I love most about nightlife is how people become free and liberated. People don't go there to hate on other people," he explains. "I think generally the energy and the vibe is very positive and that's something I've always reacted off of and been inspired by."
The "Wang Squad," as they were once dubbed in the label's Fall/Winter 2016 campaign, has become synonymous with the designer's clique of edgy, party-loving cool kids, who cull together their sartorial aesthetic from the Big Apple's gritty downtown vigor and a svelte "model off-duty" provocativeness boasted by the designer's love of dark color palettes and slim-fitting silhouettes.
"I was always looking at Japanese fashion magazines because they were the pioneers of street style in my opinion," Wang asserts. "That was always a big influence for me, being able to mix high and low and have a dynamic and juxtaposition. I think now it's become even more disruptive because luxury brands are really playing in this realm and doing a lot of collaborations, and it kind of feels confusing for the industry, however, it's exciting because it's really pivoting people and pushing brands to think differently."
"I think now it's become even more disruptive because luxury brands are really playing in this realm and doing a lot of collaborations, and it kind of feels confusing for the industry, however, it's exciting because it's really pivoting people and pushing brands to think differently."
For many brands, collaborations play a crucial role in addressing different demographics or funneling varying aesthetics. The practice has been so commonplace in the industry now that the element of surprise or excitement whenever a new brand partnership is announced has near evaporated, with many falling short on coming across as genuine creative alliances (especially in the luxury sector). So when expectation rules out, the biggest factor people look for now with collaborations is authenticity—and, of course, the finished product.
"I always think about people who are leaders in their field or who do things that we can't do," says Wang, who has previously collaborated on a smartphone with Samsung and headphones with Beats by Dre. "I want to do something that me as a fan or a consumer would get really excited about. That would be the first thing, followed by realizing what the next chapter of the brand is. What haven't we said or done yet that's different yet still authentic? We just try to uncover those line by line."
In celebration of its 10-year anniversary of designer collaborations, Swedish fast fashion giant H&M tapped Wang in what marked the company's debut pairing with an American designer. The collection, which dropped in the fall of 2014 to massive commercial hysteria, was filled with a bevy of monochromatic, tech-influenced sportswear, reflecting the market's growing interest in innovative fabrics and sophisticated casual wear (or as the media frequently calls it, "athleisure"). Fast forward to September 2016, Alex introduced yet another athletic-tinged collaborative line on the catwalk of his Spring/Summer 2017 show during New York Fashion Week, this time with adidas Originals.
"I've always loved sportswear; it's something that's always been interjected within our collections," says Wang, who teamed up with the Three Stripes for a sophomore collection this summer. "I was able to get the whole performance wear thing out of my system with H&M… and then after that, to be able to kind of go into adidas and be like, 'Okay, you know what? We don't want to do strictly performance wear. We want to do something that's different and that really has kind of a uniqueness compared to the other collaborations that you guys are doing and as well as their main line.' So, I was glad that it happened in that sequence."
Wang's recently-released second collaboration with adidas Originals includes offbeat pieces like cycling jerseys, a neon green cycling-inspired bodysuit, and a beanie that transforms into a balaclava. While creative endeavors have always been Wang's forte, ideating business strategy has assumed equal time and value for the designer. In late June 2016, Wang announced that he'd be taking on the roles of CEO and chairman, positions previously held by his sister-in-law, Aimee Wang, and his mother, Yin Wang, respectively, in addition to remaining the company's creative director. Similar moves have prompted skepticism in the past, as leading both the creative and business sides of a house can risk compromise, but the consistent clarity of his brand messaging and continuous support from consumers prove that Wang can effectively balance both responsibilities.
"I think it's important to understand the parameters and ideas [of your brand] from different channels. You need to know how they're different and know where [your] audience lives to really kind of grasp everything and say, 'Oh, you know what, this is the right messaging and the right tone.'"
In the end, it's not difficult to grasp the success of Alexander Wang. Of course there's the spectacle of it all: the dazzling parties, celebrity endorsements and an effortlessly cool clique of supermodel glitterati. But more so, there's the sentiment of a designer who's never shied away from celebrating his youthful spirit and thrill for good times, which makes the brand's ethos all the more relatable, though the price point remains decidedly aspirational. This is the designer who ushered in the "high/low" movement, after all.
"It's important to be sincere when you need to feel very genuine about the product that you're putting out there. But if you're sincere too consistently, it just becomes boring. I think the thing about our brand is that in terms of the irony, it's always there to be able to provoke conversation but not just to be provocative. But you commit to the irony with the sincerity. There always has to be a why and I think that's where the sincerity comes into place. So yeah, I think both are equally important. They really balance each other out and I think that's what makes the conversation interesting."
This story originally appeared in Highsnobiety Magazine Issue 15, which is available now from our online store, as well as at fine retailers worldwide.