In this FRONTPAGE feature from HIGHStyle, a print magazine by Highsnobiety, we have a fabulously free form, free-ranging conversation with the icon that is Andre Walker.
In the summer of 2014, my father passed away early in the morning of what would be the first day of my professional career. I didn't tell my employer for the first week. I simply wanted to keep busy.
Andre Walker, whose dad passed away two years after, gets it. "Some people can handle grief really well and they burst into tears and mourn, and then you have those kinds of people like myself that will stare at a wall and start sobbing in the shower or something and it's just never enough tears." Following the loss, the legendary New York-based artist and fashion designer needed to busy himself. "I was losing my mind and thinking, 'What am I going to do? Who am I? I needed something to do, desperately and urgently. I just [knew] that I had to make a project for myself."
That project ended up becoming Walker's most personal project to date. In a series of presentations shown at the Musée des Arts Décoratifs in Paris, the designer's storied past — and newfound outlook — came together in 21 looks that were based on the pieces he designed at the beginning of his career. Dated between 1982 and 1986, some of the original pieces were loaned by Walker's cadre of friends and fellow industry heavy hitters including Kim Jones, Kim Hastreiter, Patricia Field, Henny Garfunkel, and Christiaan Houtenbos. "I did the show for my dad," he tells me halfway through our two-hour video conversation.
Walker's journey in fashion spans four decades, starting at age 13, when he started selling hand-painted shirts and medical scrubs promoting his made-up band, Jimmy Sick and the Anemics, around Brooklyn. Two years later, he launched his debut runway collection at Oasis, a local New York nightclub. Along with designing his own burgeoning line, in 1987 Walker briefly took over Willi Smith's Williwear after the designer's passing. More attention came his way. Frequent travels and long-term stays in Paris and London (where the designer was born) followed. A world had opened.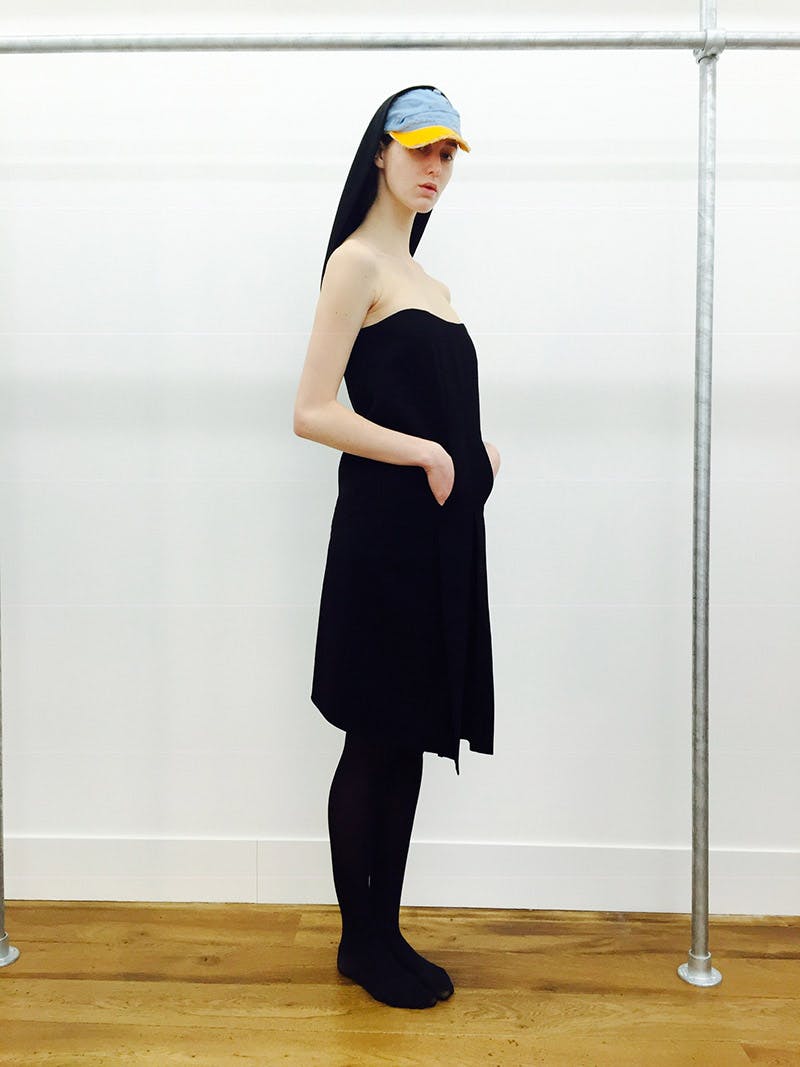 "I was skipping high school and going to Paris by the time I was 17. It was really ridiculously abstract and totally chaotic. It was a disobedient, truant lifestyle that started very early on," says Walker, who made the permanent move to Paris in 1991 after Bjorn Amelan, Patrick Kelly's backer and partner, invited him to design a collection. "I did that until I was about 23. I just wanted to go to Paris to see collections that had nothing to do with business whatsoever. It was about posing, glamorizing, and discovering. Then Bjorn was like, 'This guy is totally crazy and not serious at all. This can't continue like this.' All I was interested in was roller skating at the Trocadero and being the first person with roller blades in Paris. Excuse me."
By 2007, Walker's brand had shuttered (a year after it had won the prestigious ANDAM Award) and he had already ideated his next project, an "object zine" full of cultural and conceptual ideas paying homage to his obsession with old magazines titled TIWIMUTA (an acronym for "This Is What It Made Us Think About"). The first issue launched two years later. By that time, he was working as a consultant with Marc Jacobs at Louis Vuitton and with Kim Jones at the designer's own brand.
"Kim and Marc, those are my hearts," Walker says of his fellow wunderkind designers. "They encouraged and nurtured me. Kim, even more so, in a way. Because he said to me, 'You are very valuable.'"
A brief revival of Walker's personal brand followed in 2014 when Comme des Garçons' Rei Kawakubo and her husband and business-partner Adrian Joffe commissioned an exclusive line for Dover Street Market. Since then, the Andre Walker brand has come in and out of our lives at its own pace. So has the man himself, who has walked shows of Vaquera, designed for Off-White™ and Yves Salomon, and starred in a reworked black tank top in Daniel's Lee's Pre-Spring 2020 campaign for Bottega Veneta.
But neither the person nor Andre Walker the brand ever really leaves when they are not around. Walker's ambition and curiosity is as strong as it was on day one. "As far as Andre Walker, I think my ego will always remain gigantic, but the practical side of ego is that the ideas are much more important than the person who is doing them," he says. "At this point now, I'm so practical with my thoughts, I think the best experience I've had in fashion has been over the past 15 years. And I want to make use of it."
Here, we speak to the designer about everything past, present, and future.
Rocket Science
"For years I've been saying that fashion is like rocket science to me. A lot of people say it's not, but for me it is, because I didn't understand anything about what I was doing for such a long time. So there'll always be that kind of intense investigation into what it is I'm about to present."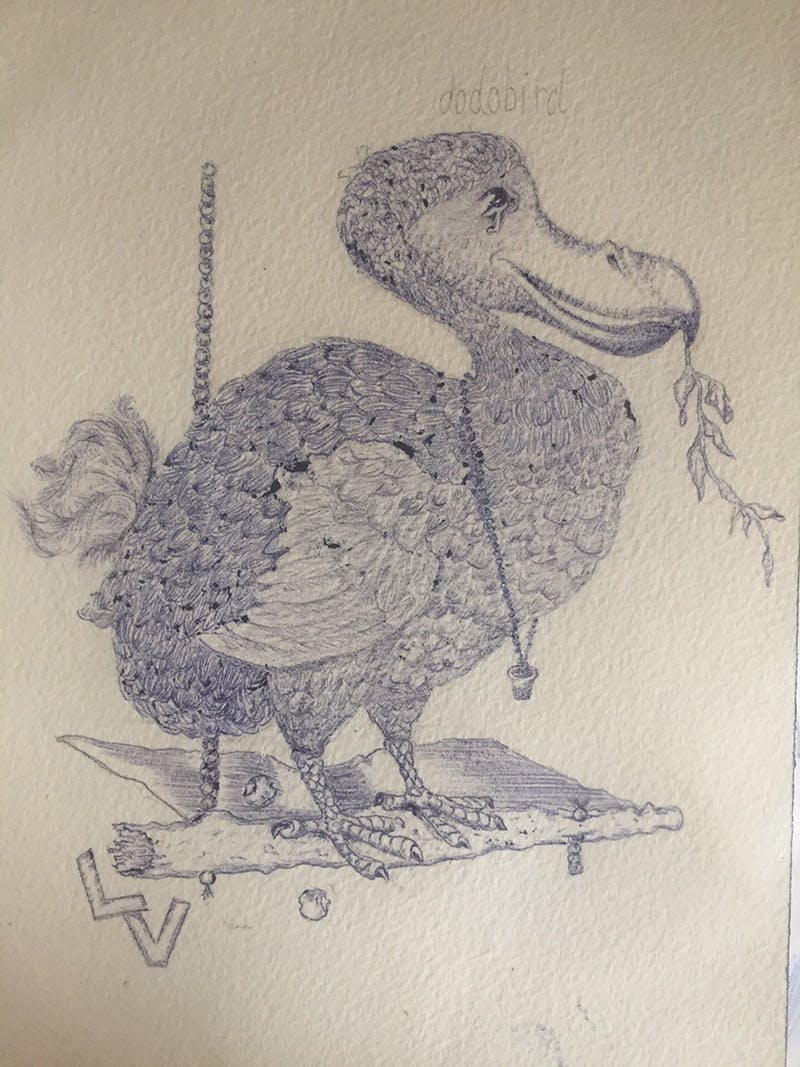 His Mother
"My mom became a Baptist and was going to Baptist church, and about 15 years ago she became a pastor. It wasn't a part of my childhood experience. The religious part of my childhood experience was going to Catholic school and being an altar boy. In religious studies, we learned about the Qur'an, and obviously the Bible, and we even had a Holocaust class. It was kind of intense for a nine-year-old boy."
His Home
"I don't know what year it was, but I came back to New York in 2005. I think I started living at my family home — the one that I grew up in — officially around 2006. It's a big, 14-room house, and there was no one here. I'd started working with Marc Jacobs in this New York studio at the time. I don't know — by the second season I was doing so well working with him and I just kind of took over the house, in a way. I tried living in Harlem with a friend, and it wasn't that great for me, and I figured it would be cool just to be at my family house. I just loved the idea of that feeling of being surrounded with a lot of space."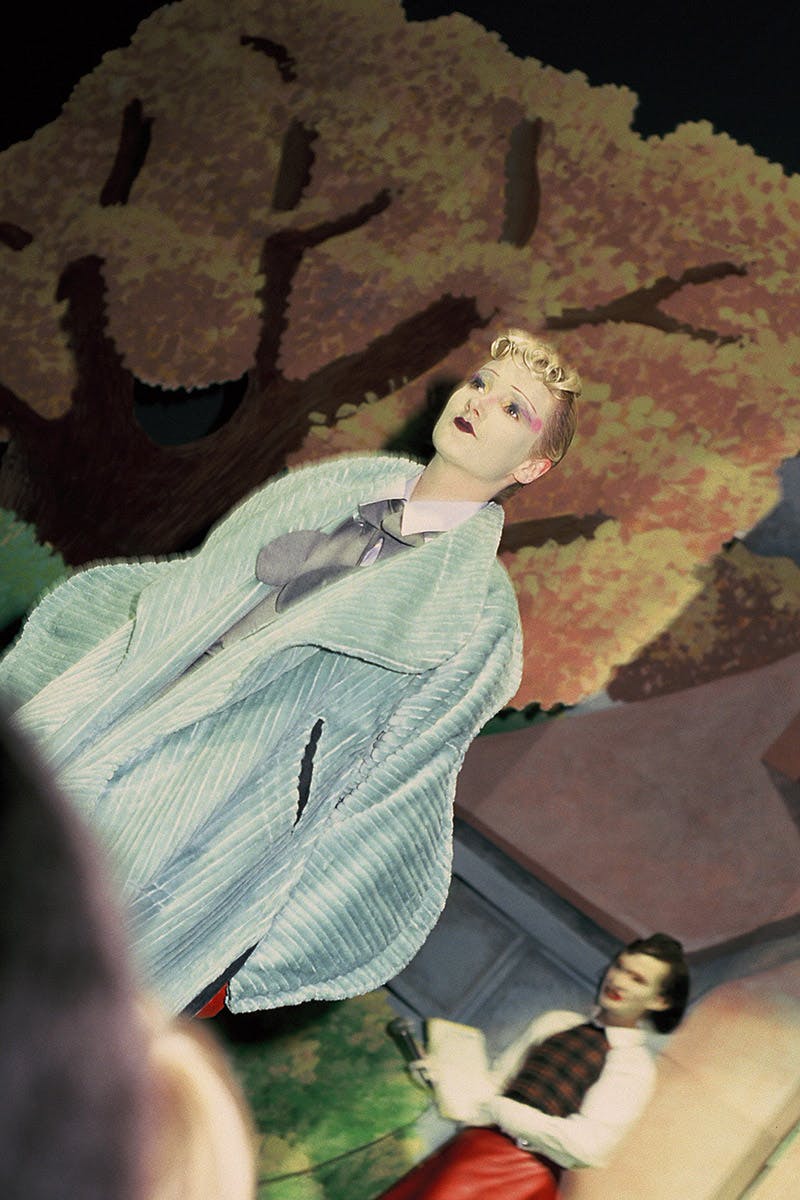 Finding a Backer
"One day, I was sewing a coat for Tori Amos in London, because my friend, Karen Binns, hooked me up. It was great because I needed some money. So I was pinning fabric together on the floor at my friend Vincent's place, who used to help me make patterns, and I knelt on a needle that was sticking out of the carpet. Two days later, I discovered half of it was still in my knee. My friend Cindy Palmano picked me up and introduced me to a man called Walter Campbell, who took me to the hospital. Somehow we hit it off like wildfire and he became the backer of all my collections. That helped my comeback collection in Paris, in 1998, in the Niemeyer dome building. It was an incredible show, and we were in the press again, and I was a designer again."
Existential Reality
"I would say I'm an artist that is conceptually obsessed with fashion, and more recently, existential reality. So observing the world and how it operates — money, society, capitalism, all of these things — they're kind of really interesting, because even though there's a tone of history around these subjects, I feel like mankind's participation within them has kind of been on autopilot since these foundations were established around 3,000 years ago. We are at the level where humanity is in this new cycle of self-awareness now, and yet still unable to grasp the real foundations of the problems at hand."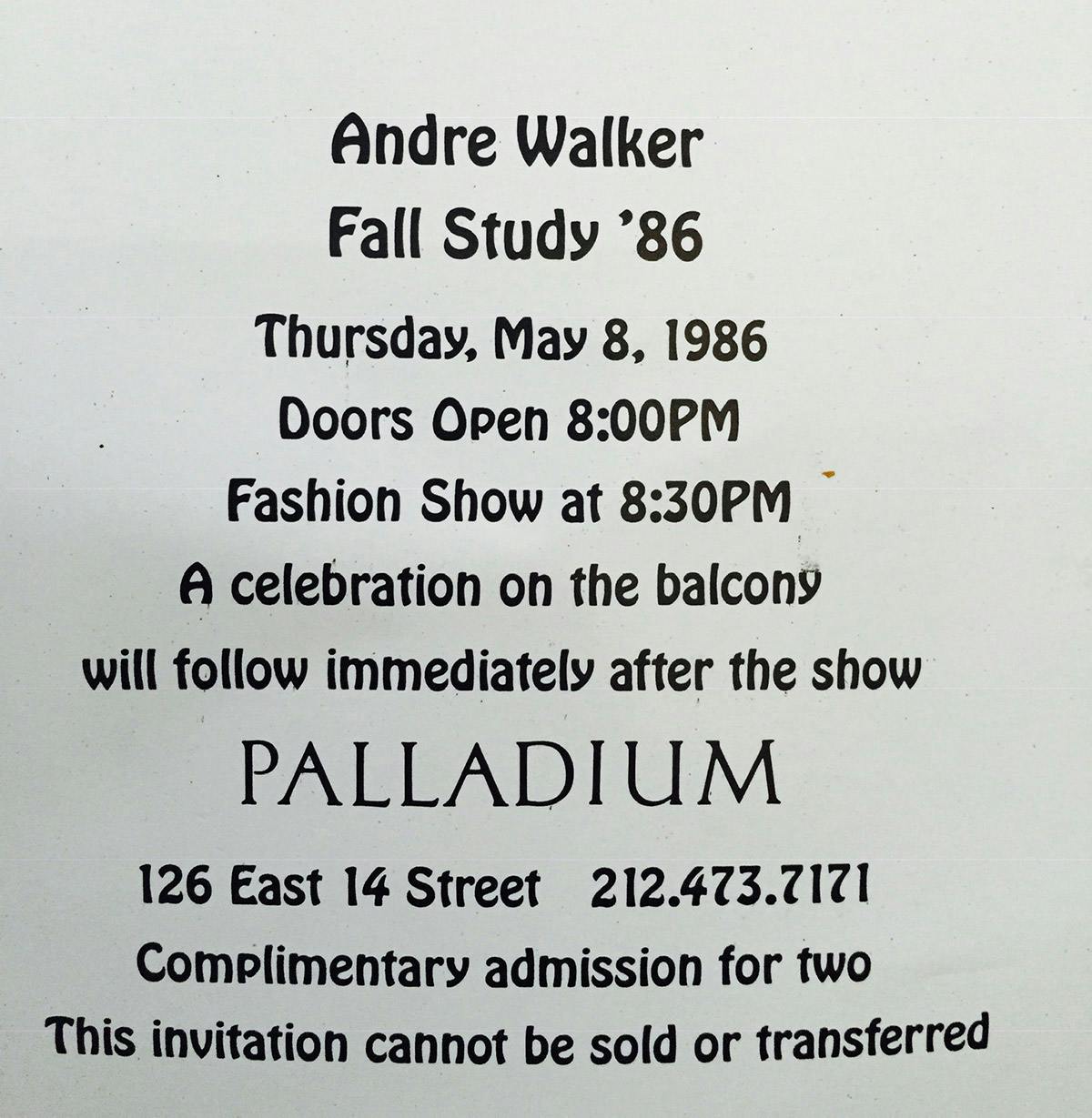 Money
"It's like air. It's something that we have given a value to that actually doesn't really exist. And the only reason that money is accepted and cool is because we'd all be beating each other's asses if we didn't have any. You know what I mean? That's the only thing keeping us from taking everything from each other. And [as regular people], not only do we not have the map, we're being charged for each piece of the puzzle for the map. And by the time that puzzle is complete, the map has changed. So you realize at one point that you have to get your shit together."
Conner Ives
"Andrew Bolton was introducing the new In America: A Lexicon of Fashion Met show, and there was a Conner Ives garment in the middle and an Andre Walker garment next to it. And I'm a professional looker — I see everything, nothing gets past my eyes. Conner and I met on Instagram when they tagged us, and I got intrigued. He's pretty out there. The work he's doing is really interesting. We started chatting and we love each other's work. I was like, 'Oh my god. I love it. I have a young fan.'"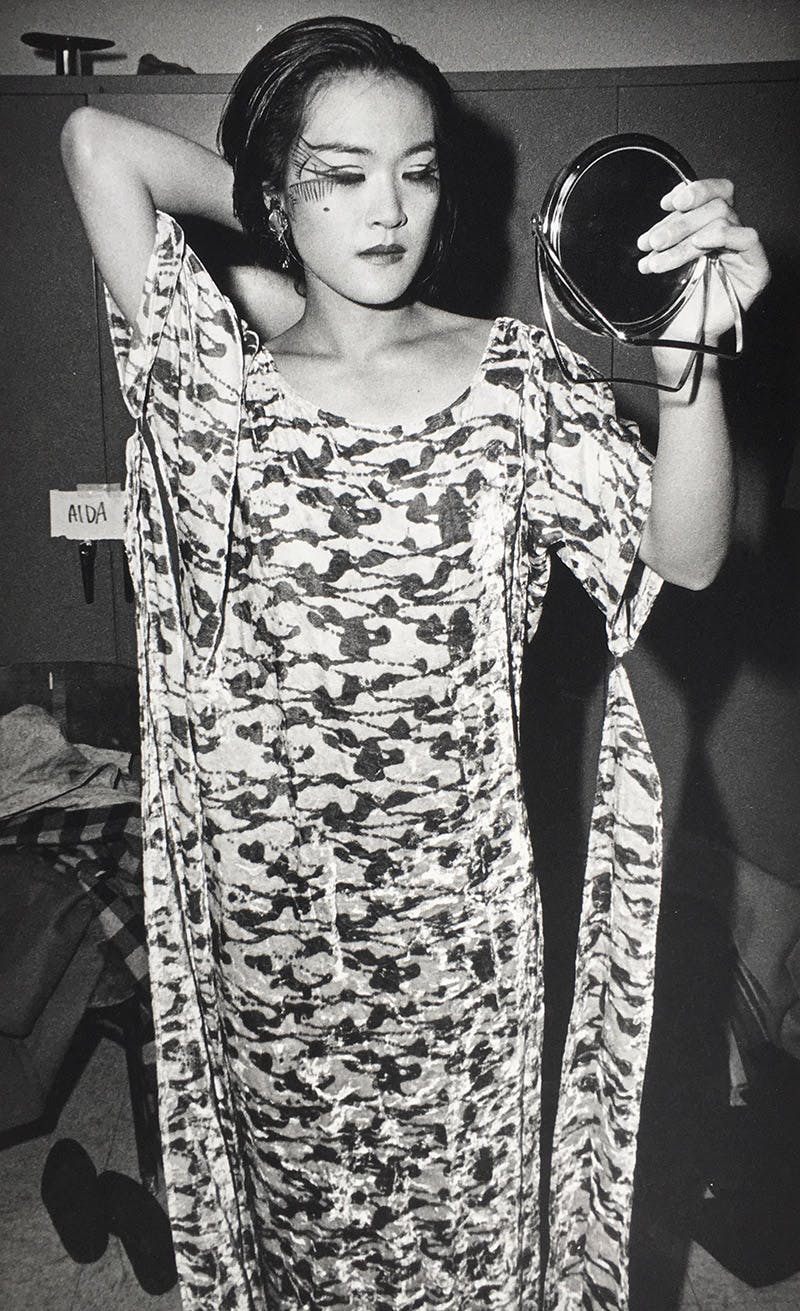 Personal Style
"It's so funny because I always wear a T-shirt and shorts. I'm a total slob. It's such an old fashioned cliché, the designer who is negligent. But it's been part of my lifestyle, I guess, because I cycle around a lot. I was even questioning that. I was like, "I wonder if I might want to change my image a little bit." But in order to do that, I think it would become a mechanical procedure, and it will have to be implemented in a way for it to be fully realized."
Cycling
"I barely take cabs or the metro. I ride my bike everywhere. Biking is independence. Last year, in the pandemic, it was a perfect isolated tool of transport. Bike sales were ridiculous last year. My bike guy, Dave, couldn't keep them in stores. A bike's got to be one of the most bloody noble inventions of all time. It's better than the car. It's self-powered. It's just incredible. You can't get better than that."
Learning
"There's nothing like the innocence of learning. When that logic deposits itself in your psyche, your perception, your reality, it's just like, wow. It's like quitting smoking. And you're like, 'Oh my gosh. I could actually do this.'"
Fashion Reviews
"My doubt doesn't come from journalism. It comes from what's in my mind and what I want to see. It's not that I don't care about what they think. I care about my work. Because I see what might work, how my work acts as a communicator. Because my work will show up more often than I show up myself. My work is what will bring me personal peace."
His Favorite Artists
"David Hammons, Elizabeth Peyton, Matthew Barney, Francis Picabia, Glenn Brown, Nigel Cooke, blah, blah, blah. I could go on forever."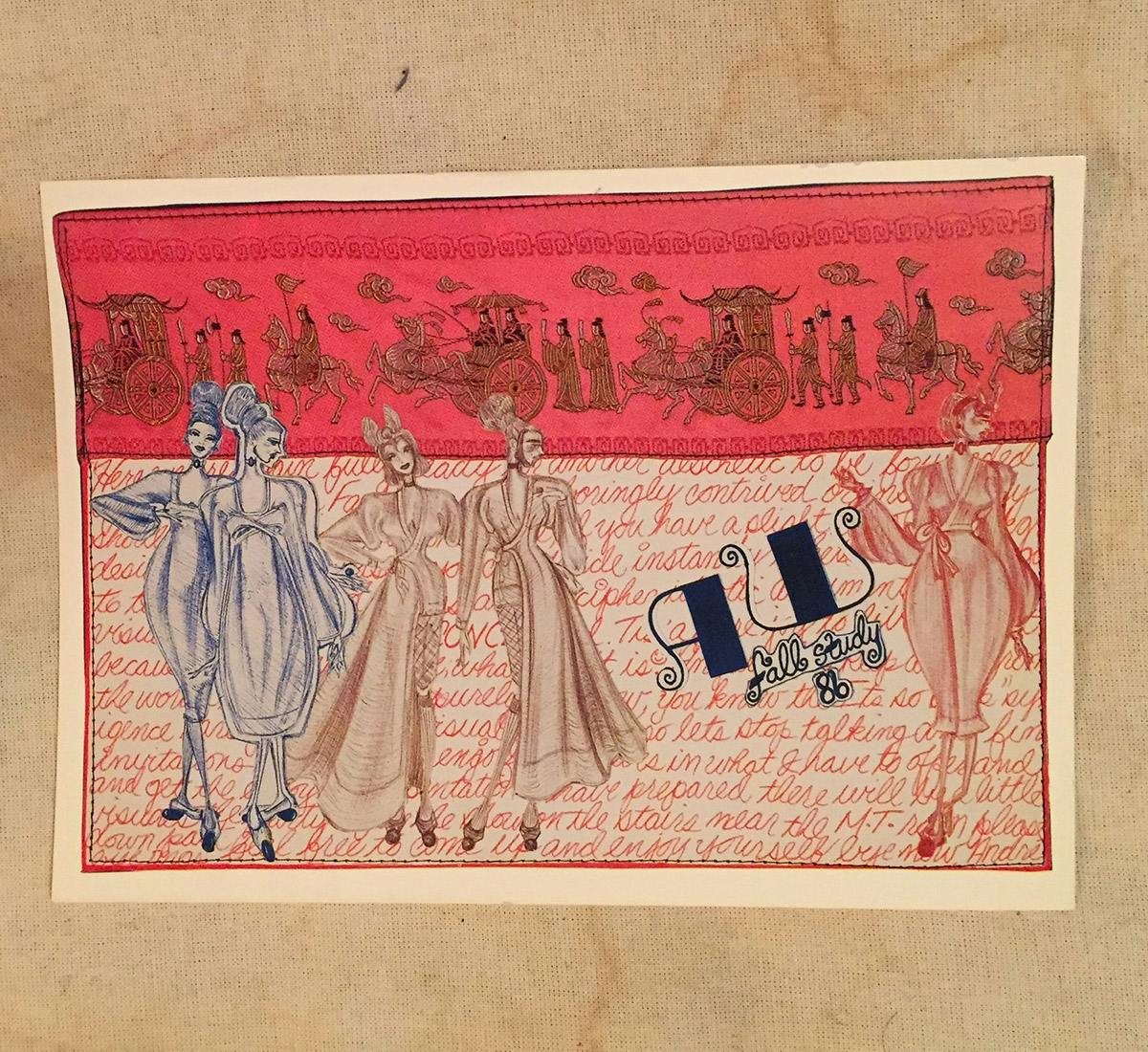 His Favorite Artist Right Now
"His name is Chris Oh, he's at Fortnight Gallery. He's out of control. He's blossomed the ready-made to unbelievable, accomplished status as an incredible painter."
Apps
"I'm not an app whore. Apps are my least favorite thing. But I'm learning. I have the BoF, Shazaam, and Venmo apps. I haven't attached my bank account though. I'm totally paranoid about that."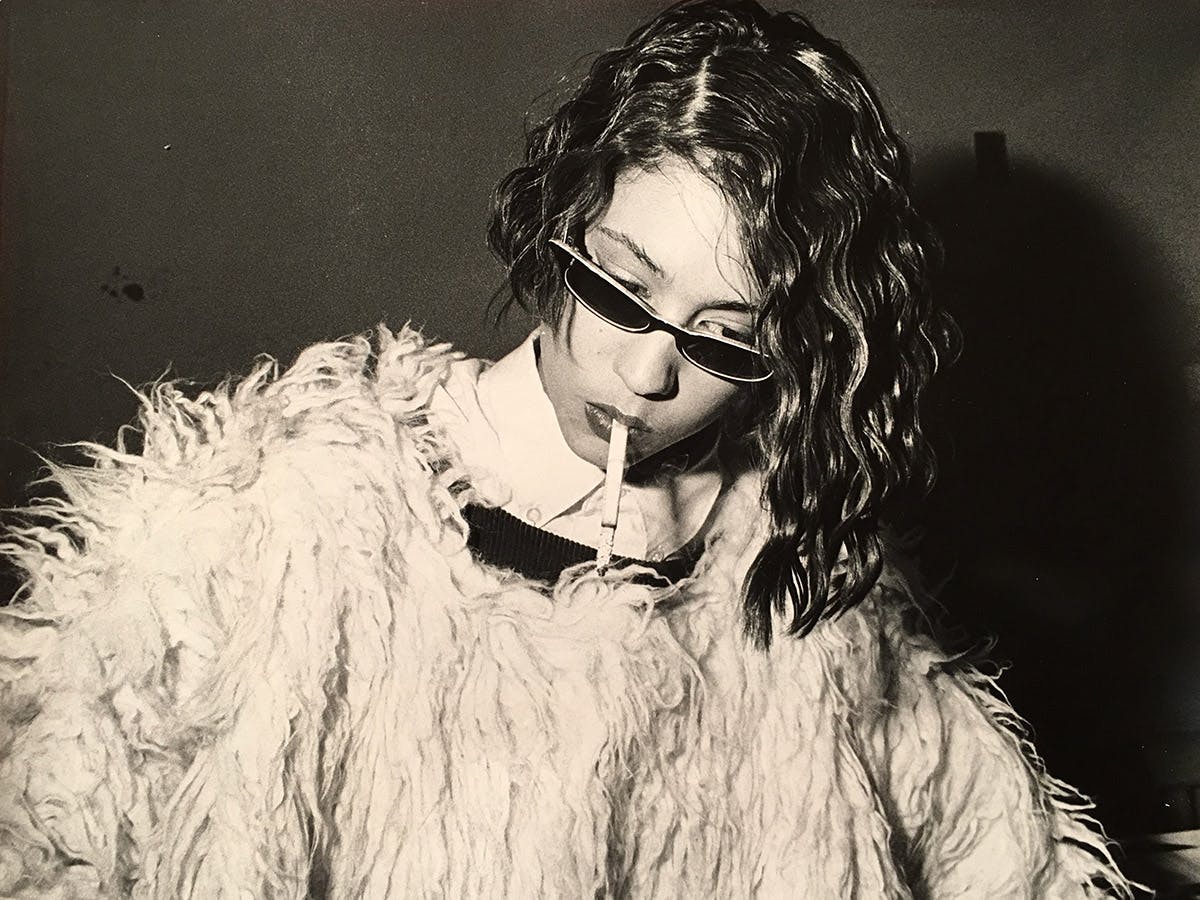 What He's Listening To
"I'm obsessed with Daisuke Tanabe. Then I also just discovered Jaco Pastorius."
Forgiveness
"Forgiveness is really important, but that can tie back to being unaware or being thoughtless, or whatever kind of behaviors expose themselves to you with alternating truths at the end of the day. If you can actually forgive yourself with some of the things you actually believed and were convinced about, then you will probably gain a little bit more understanding of the picture that has caused some difficulty."
Order HIGHStyle, a magazine by Highsnobiety, via our online store.