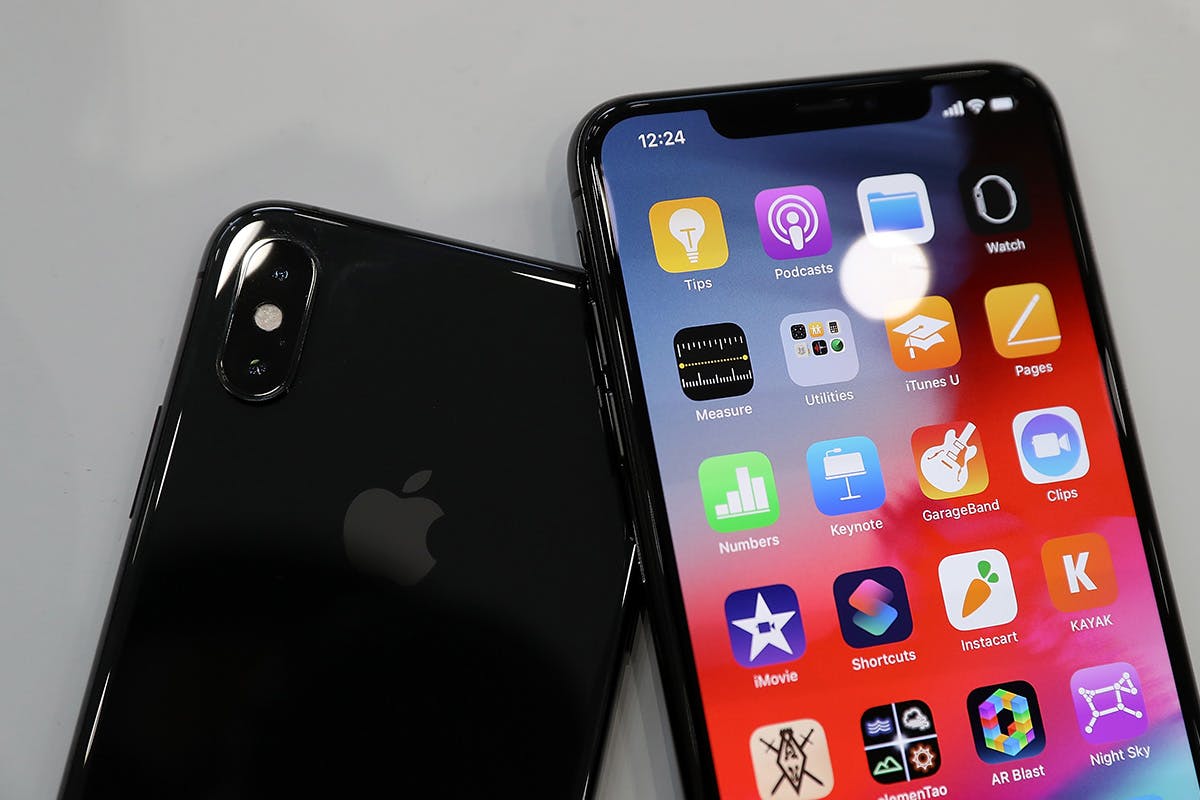 Two of Apple's new iPhone models, the XS and XS Max, are hiding two secret upgrades both your eyes and your impatience-valve will be super happy with, Forbes reports. While all the launch-time focus has been on Memojis and AR experiences, a couple of major improvements have been overlooked.
The OLED display is scientifically better for your eyes
The first discovery arrives courtesy of Taiwan's National Tsing-Hua University. While testing the new iPhone models, university researchers found that the new OLED displays are scientifically better for your eyes compared with older phones. The XS Max has 20 percent higher maximum permissible exposure (time before a retina becomes inflamed due to screen exposure) than the iPhone 7 and a lower score on melatonin suppression sensitivity ("a measure of blue light, exposure to which disrupts the circadian rhythm and can actively damage the cells in your eye," as Forbes puts it).
In other words, you can stare at your XS or XS Max for longer without it harming your peepers.
The A12 Bionic chip is actually faster than Apple claimed
Review site AnandTech claims to have found that the A12 Bionic chipset found in the iPhone XS, XS Max, and XR is actually much faster than Apple's stated 15 percent improvement on the A11 Bionic in the iPhone 8, 8 Plus, and X. The chip is actually some 40 percent quicker, rivaling some of the most powerful desktop CPUs.
"Apple's marketing department was really underselling the improvements here," AnandTech wrote. "Apple's SoCs have better energy efficiency than all recent Android SoCs while having a nearly 2x performance advantage. I wouldn't be surprised that if we were to normalize for energy used, Apple would have a 3x performance efficiency lead."
Do you own a new iPhone? Let us know how you're finding it in the comments.
In related news, here are the 11 must-have accessories to go with your new iPhone XS.