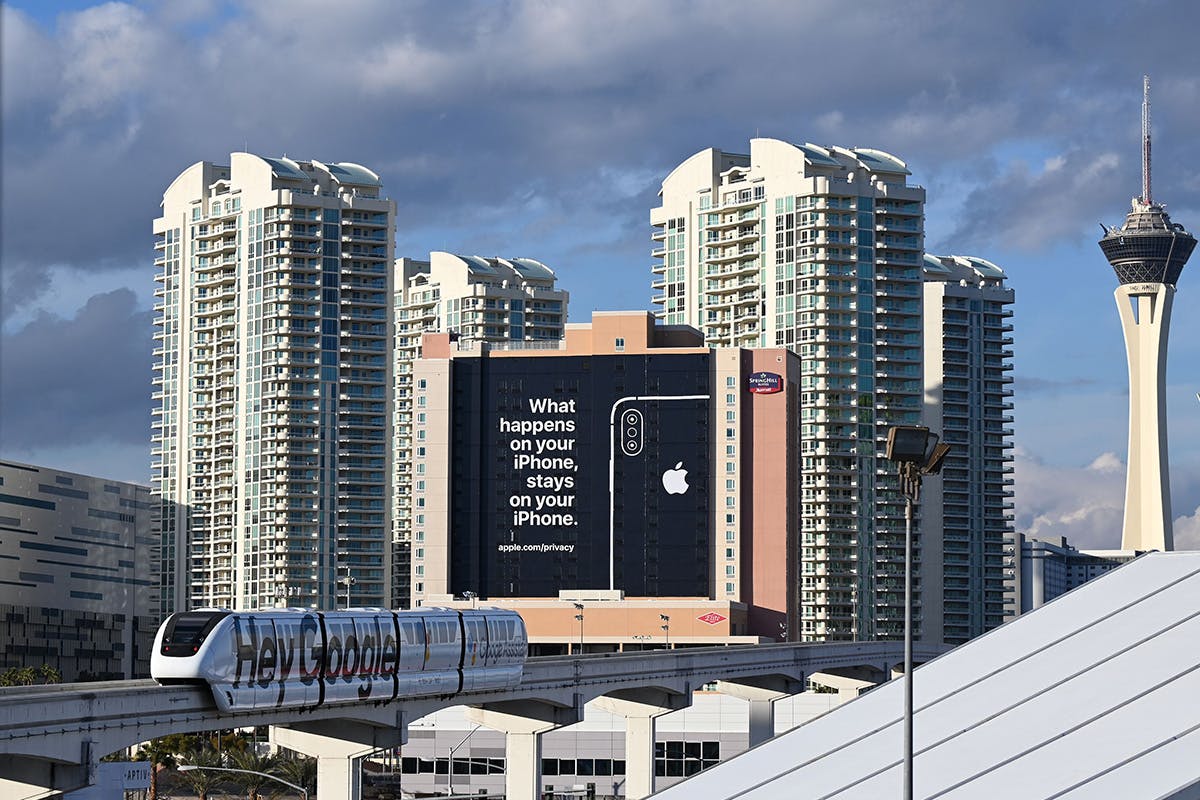 Apple has trolled Google and Amazon with a new billboard that takes shots at both companies' privacy issues. The billboard reads "What happens on your iPhone, stays on your iPhone" and is positioned outside the Consumer Electronics Show (CES) tech conference in Las Vegas, right beside a monorail emblazoned with Google ads.
Apple sits out the yearly tech event, but Google, Amazon, and other tech competitors have a strong presence at the conference.
Both Google and Amazon have a less than stellar privacy record. In October last year, Google announced it would be shutting down its Google+ social network after the discovery of a user data leak similar to Facebook's Cambridge Analytica scandal. Plans to shut down the service were accelerated after a second leak was revealed in December. Amazon, meanwhile, was hit by a major data breach in November.
Apple CEO Tim Cook has called for stricter tech privacy laws amid what he calls a "data industrial complex" and previously battled with the FBI over giving up access to an iPhone owned by the San Bernardino shooter.
Do you trust Apple with your data? Let us know in the comments below.
In other tech news, Elon Musk's vision of the future looks a lot like the past.