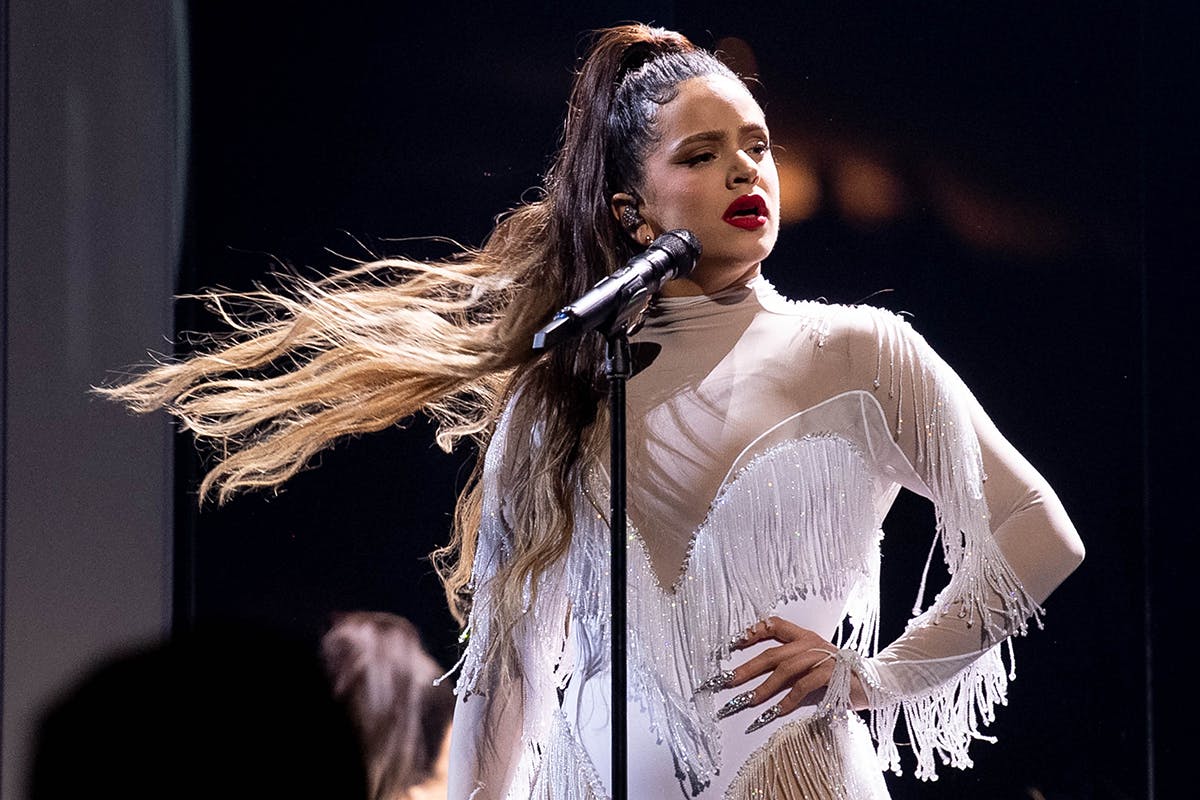 Arca and Rosalía have teamed up to release a new song, titled "KLK," which will feature on the Venezuelan musician's upcoming album, KiCk i.
The two artists previously worked together last year when Rosalía used vocals by Arca during a performance at the Latin Grammy Awards. Fast forward to March 2020, and Arca hinted at a collaboration with the Spanish singer-songwriter, which we now know to be "KLK."
"KLK" follows previous KiCk i tracks including "Mequetrefe," "Nonbinary," and "Time." The new album by Arca is due out this Friday, June 26, serving as a followup to her self-titled LP from 2017.
You can watch Arca and Rosalía premiere "KLK" on Instagram Live below, then stream the song underneath.