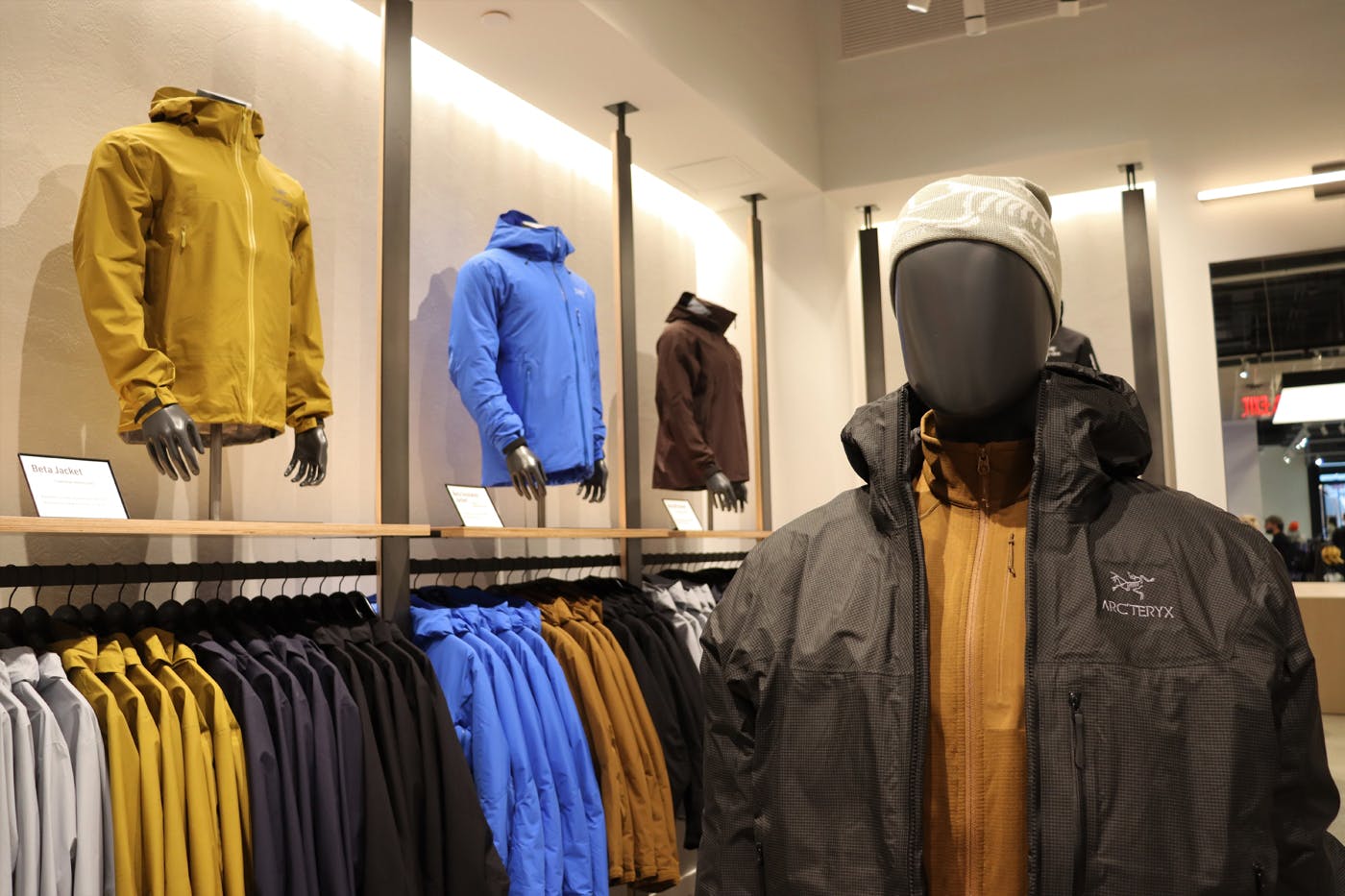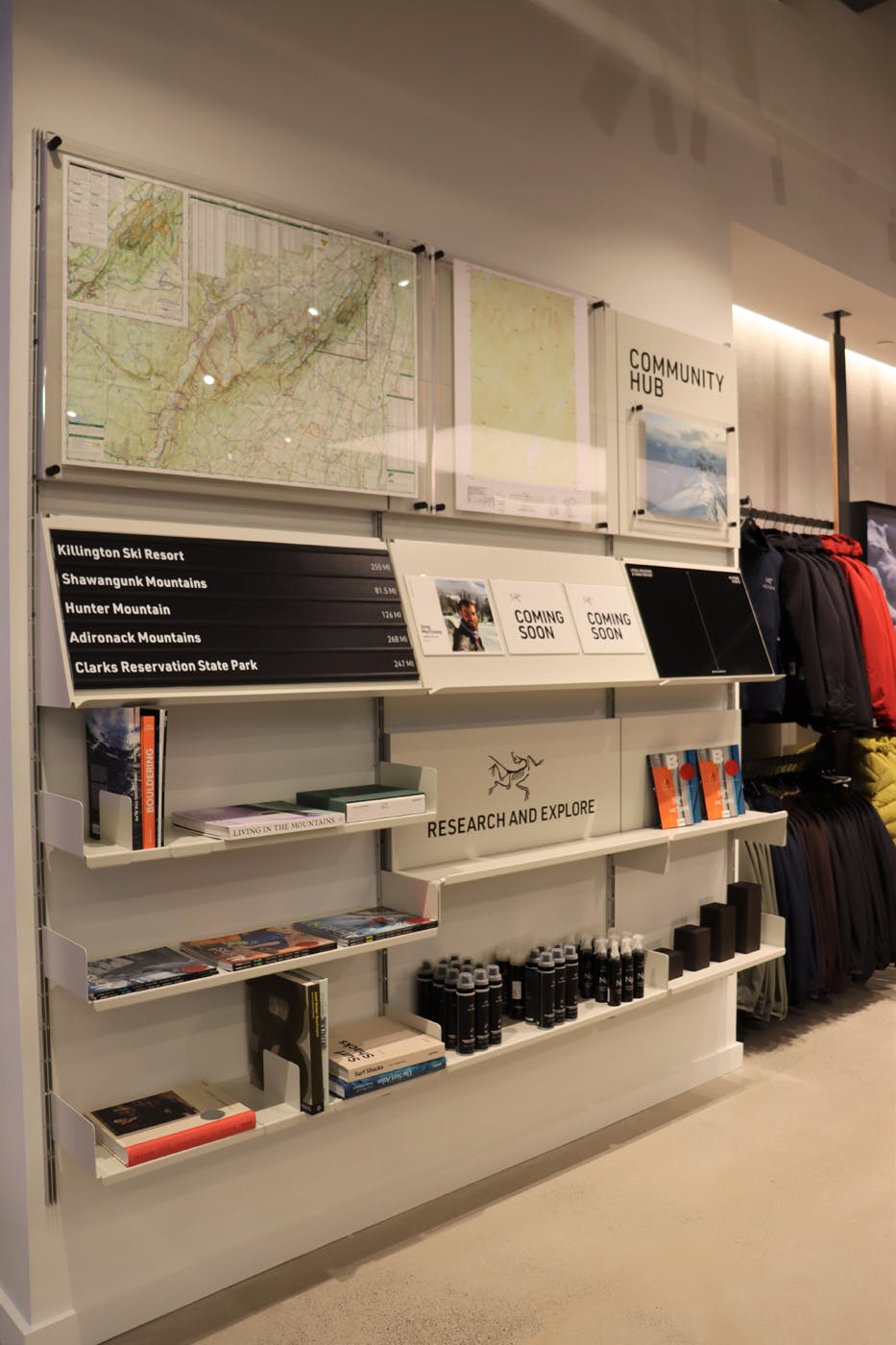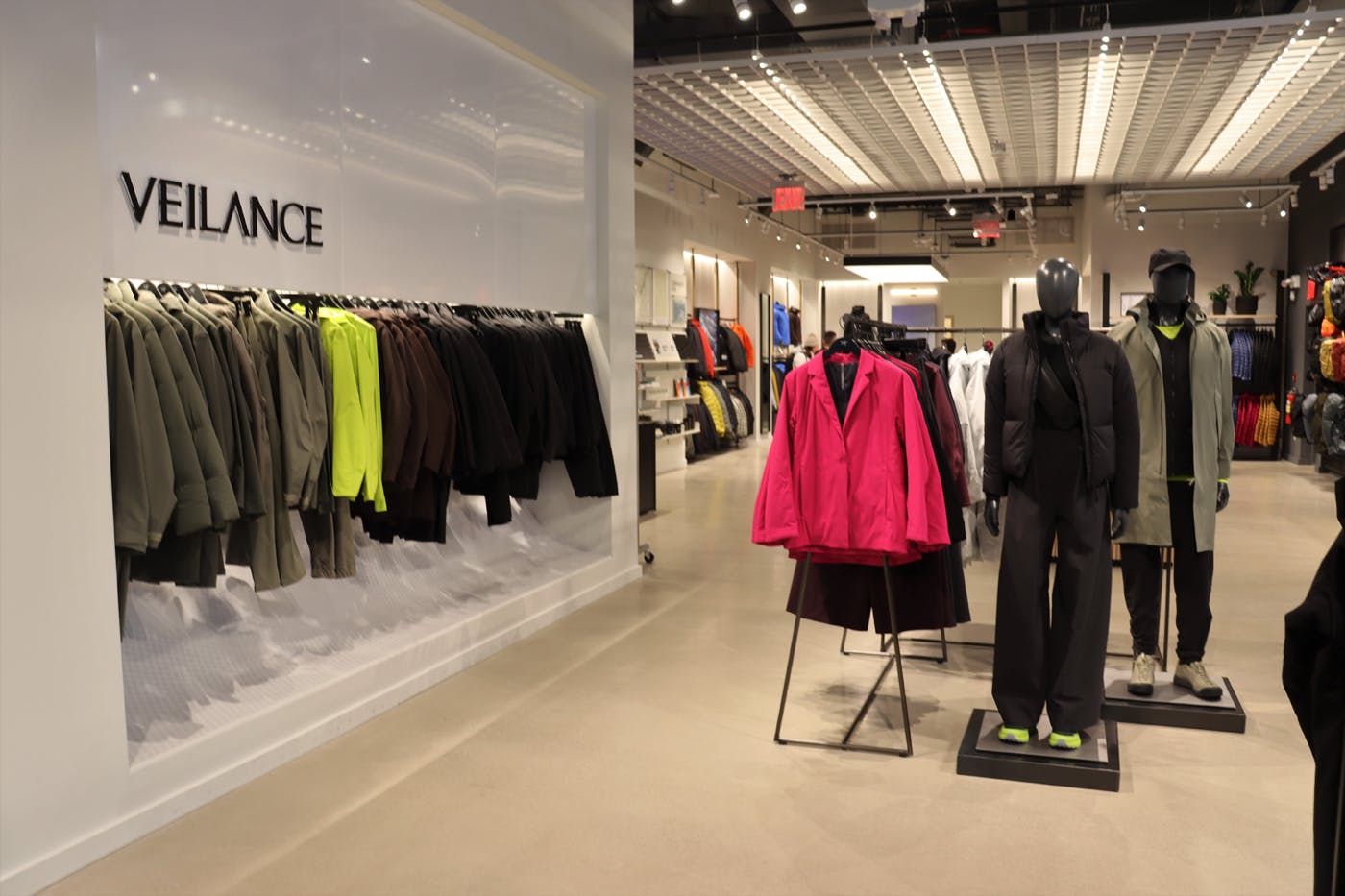 Arc'teryx is on the move. The venerable Canadian outdoor brand is gathering momentum, building upon the steam it's already picked up over the past few years to grow its business even bigger. Arc'teryx's newest store is less a giant leap and more a small step but anything to get the company closer to world domination.
Back in early 2021, Arc'teryx opened its second store in New York, an Arc'type store within the bustling Flatiron district.
Less than two years later, that outpost shuttered and Arc'teryx moved down the street to 149 5th Ave on December 19, 2022.
The new space, Arc'teryx's 26th within the USA, is over 6,600 sq. ft. of top-shelf dead bird. This is Arc'teryx's first Pinnacle store outside of its native Canada.
As the name implies, it doesn't get better for Arc fans: Pinnacle stores offer shoppers the biggest and deepest selection of Arc'teryx goods.
You've got mainline Arc'teryx clothes, shoe, and gear, edgy goods from Veilance, and all the new System_A stuff under a single roof. One-stop shopping, if you will.
On top of that, as the brand's core American store, Arc'teryx Flatiron will receive nearly all of the brand's biggest drops. Expect hyped stuff on the scale of Arc'teryx x BEAMS, including the forthcoming Lunar New Year capsule.
The only thing missing is the brand's eco-conscious ReBird program, but you can find the world's first in-store ReBird center within Arc'teryx's Soho flagship, only a handful of blocks away.
"The new Flatiron Pinnacle Store opening marks an exciting new chapter for Arc'teryx's retail journey," said Arc'teryx Chief Commercial Officer Delaney Schweitzer in a statement. "2022 saw 10 Arc'teryx store openings, renovations, and relocations across North America. Next year, we're looking to expand our direct-to-consumer footprint further with 15 new store openings."
That's a lotta Arc in the very near future.
Shop our favorite products