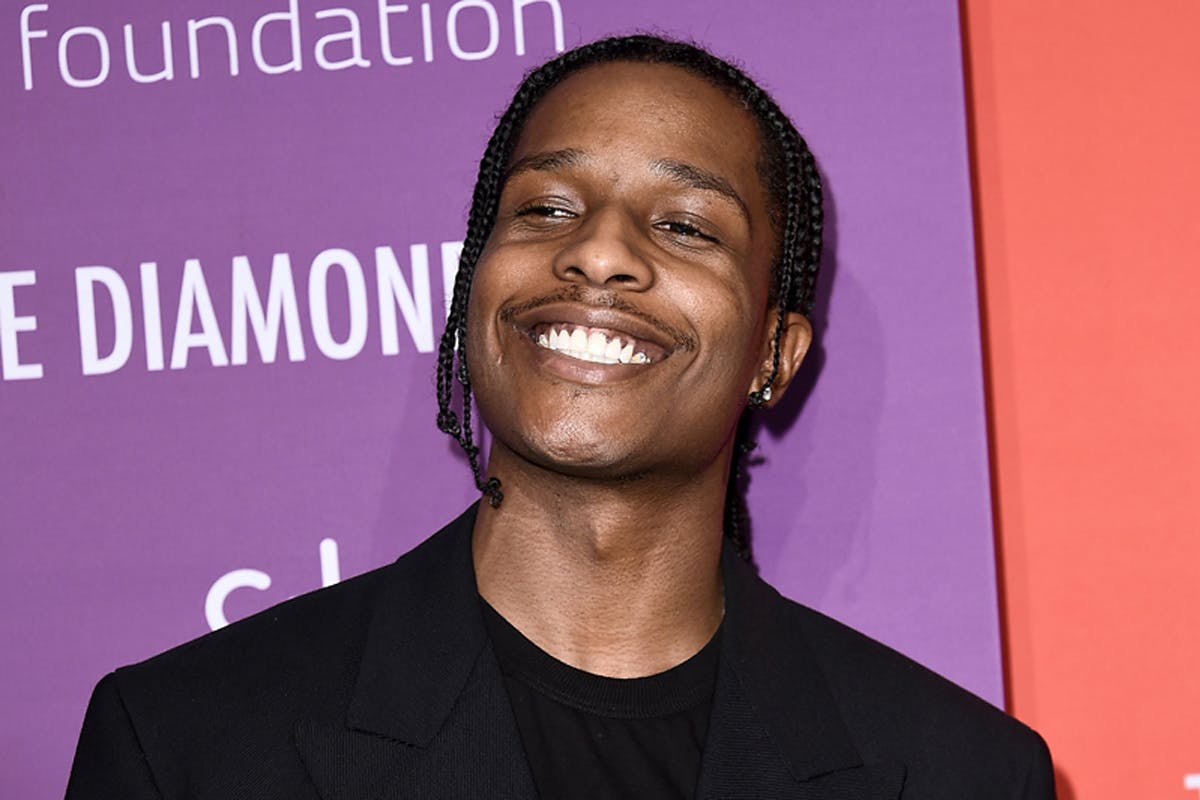 It's true: A$AP Rocky's album is en route. Alexa, play Rocky and Skepta's "Praise the Lord (Da Shine)."
During his Amazon Music Live concert on December 8, Rocky revealed his forthcoming album Don't Be Dumb is ready to go, stating "Album finished. Don't Be Dumb. Let's go." Well, it doesn't get anymore straightforward than that.
In addition to the album announcement, Rocky also blessed fans with a performance of three unreleased songs, including "Same Problems," which served as an homage to musicians who've passed.
And in case you're wondering, Rihanna wasn't far from her man. The Fenty Beauty CEO cheered him backstage at the show, looking stylish in a brown look as usual.
Perhaps, we'll see the result of the couple's late-night studio dates on Rocky's album (hopefully).
While there's still no cover art or even an official release date for Don't Be Dumb, A$AP did give us a hint about the project: expect lots of Metro Boomin'.
It seems the famed producer has quite a bit of involvement with Rocky's upcoming album. Rocky himself stated the album might as well be called "Flacko Boomin," per a recent interview.
The two recently collaborated on the Metro's Heroes and Villains project, which included rapping and narration from Rocky, amongst other artist features like Don Toliver, Future, and The Weeknd.
Sure, it's been four years since Rocky's Testing album. But the artist definitely hasn't ghosted music.
In May, Rocky dropped his song "D.M.B" — a track I hope makes the album's cut — along with a video dedicated to him and Rihanna's romance (he even flexes of custom ring molded after his lady).
He later followed up with "Shittin' Me," which is unlikely to appear on Don't Be Dumb as it's exclusive to the Need for Speed: Unbound game's soundtrack.
With Flacko teasing Don't Be Dumb's completion, I suspect we won't be waiting long for the album. On the other hand, Rihanna, is this inspiring you any? Please say yes.