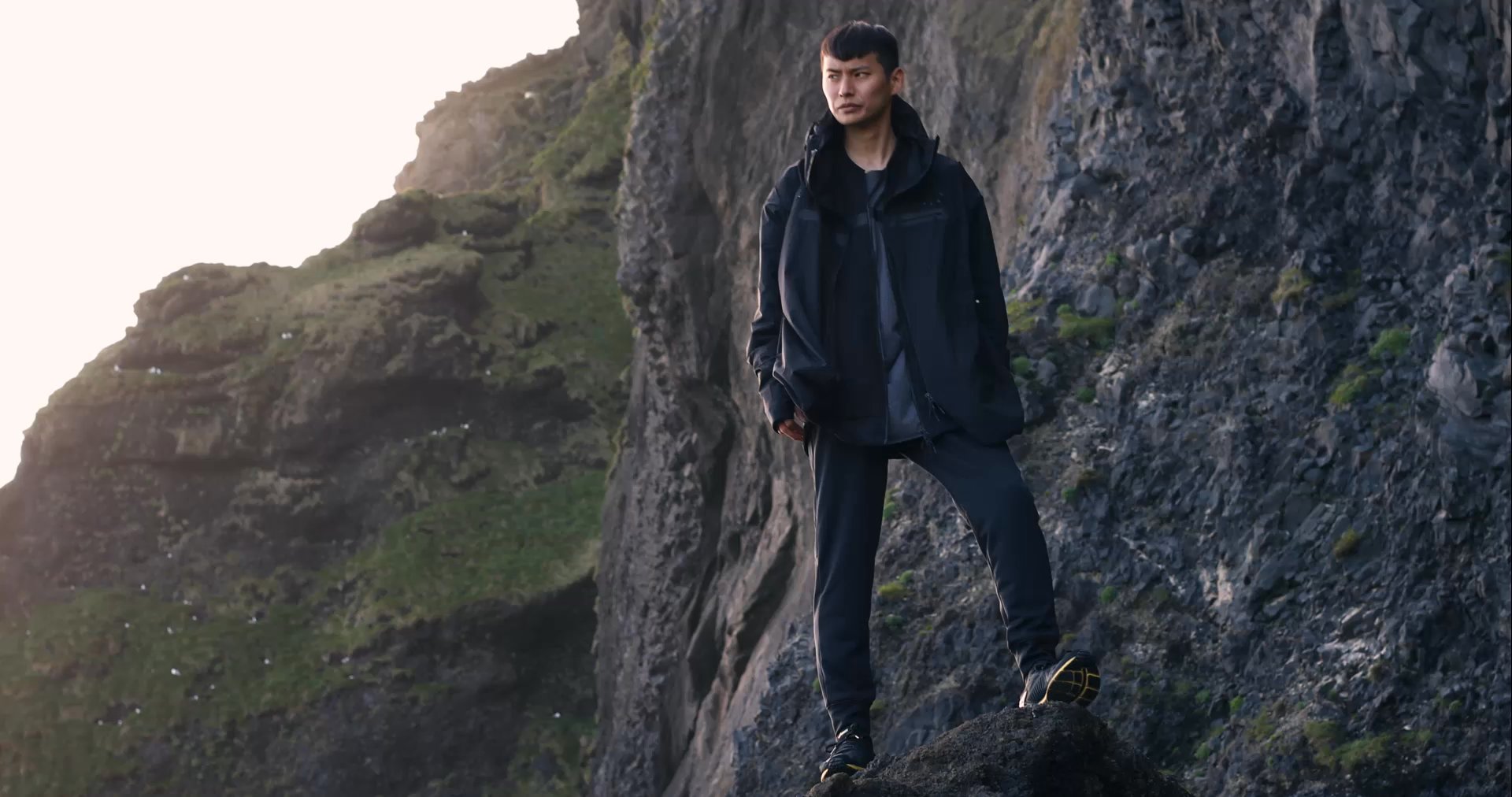 Sports performance brand ASICS is back with another limited edition capsule collection inspired by the brand's Japanese roots.
The seven-piece JYUNI™ Black Collection features a woven hooded jacket, knit short pant, knit pant, overhead woven shirt, short-sleeve top, knit jacket and tights. Each piece has been designed to accommodate and enhance an active lifestyle that balances physical performance with a daily routine. Comfort and functionality are as important as its fashion-forward aesthetic.
The entire collection has been refined for lightness and optimal movement, making it a solid contender within the realm of street-ready athleisure. Unique utility detailing makes each item worth further assessment. A functional, luminous 3D hexagon placed on every piece improves nighttime visibility. Mesh panels incorporated into the knit jacket create a lightweight, comfortable and body contouring silhouette. Transparent, stretch nylon fabric blocks wind and repels water away from the woven hooded jacket.
Taking cues from minimalist Japanese craftsmanship, ASICS harks back to its origins with the JYUNI Black Collection by consolidating art and functional design. The collection embodies the brand's name, an acronym that abbreviates the Latin phrase, "anima sana in corpore sano" or "a sound mind in a sound body." In other words, mental and physical fitness go hand-in-hand.
The JYUNI Black Collection will be introduced by a global event series kicking off in Berlin May 30 and continuing in Tokyo and NYC May 31, London June 1 and Shanghai June 2. It launches globally June 1 at curated boutiques and select online retailers in highly limited quantities. Stayed tuned for more surprises from the JYUNI range coming soon.
Now check out the ASICS JYUNI White collection.