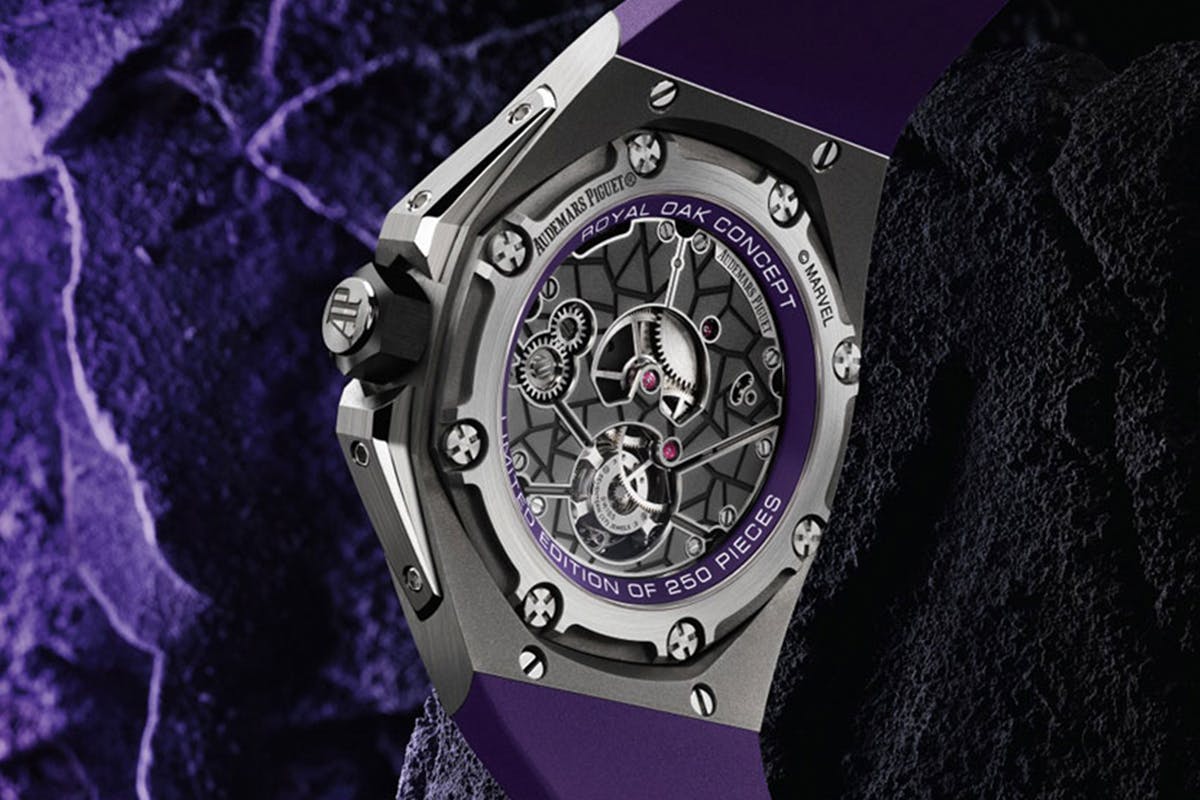 Over the last few weeks, the internet has been abuzz with speculation over the mysterious new Audemars Piguet x Marvel collaboration. We've now learned that the first offering — in what is believed to be a long-term partnership — stars the Black Pather.
The highly anticipated watch was officially debuted at a digital press conference yesterday, hosted by Audemars Piguet CEO, François-Henry Bennahmias, and Kevin Hart, and attended by the likes of Serena Williams, LeBron James, and Mark Ronson. Watch the Marvel-level product reveal below.
The timepiece takes inspiration from Black Panther's black and purple color scheme, featuring vivid purple inserts on the front and back as well as a purple rubber strap. Crafted in white gold, the imposing Black Panther figure is laser-carved and painted by hand, taking up nearly the entire surface of the dial. We also get glimpses of laser-textured titanium bridges, the barrel bridge under the arm at 10 o'clock and the bridge for winding and setting the mechanism under the other arm at 2 o'clock.
Four engravers and four painters were employed to create 250 of the highly intricate pieces, which also required new tools to design, assemble, and fit the figure onto the movement. The painting and engraving required 30 hours of work per piece.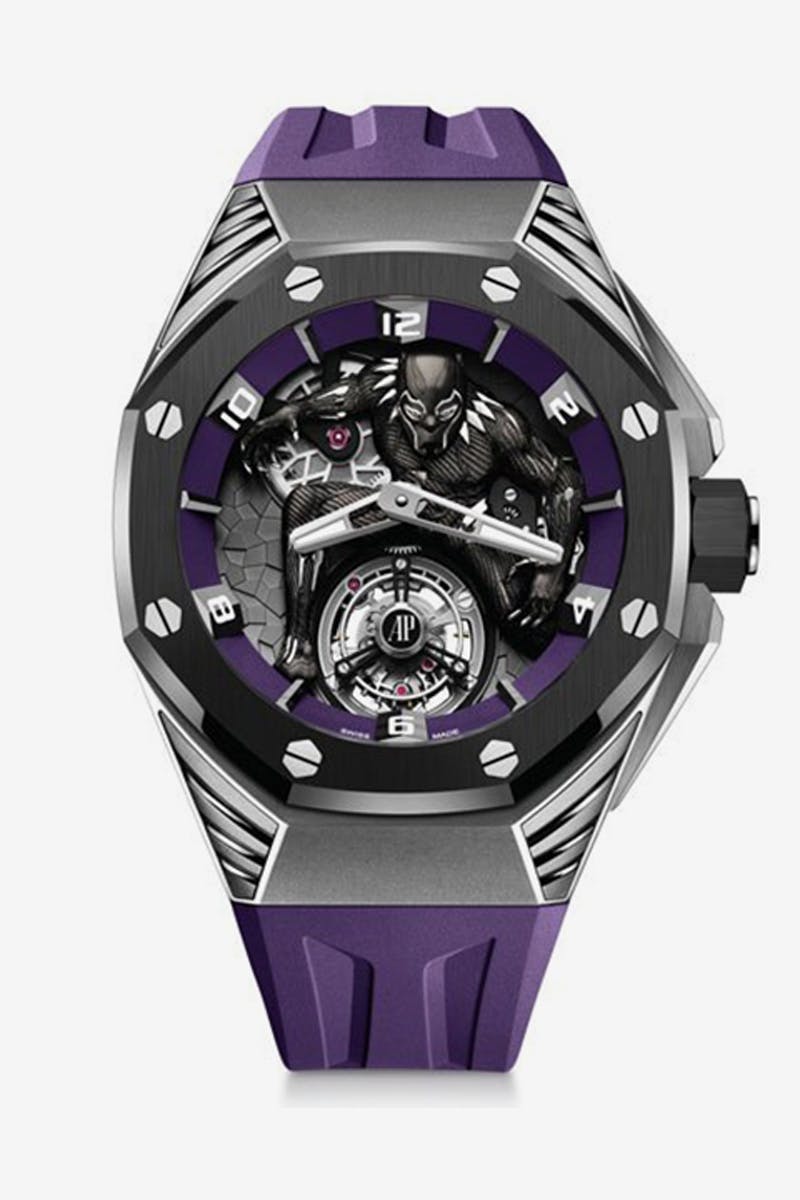 The volume and shape were cut in a white gold disc via CNC machining, then the texture of the suit was carved out by laser. After that, the figure was hand-engraved, then, a single painter decorated the eyes and applied several layers of dark paint on the suit for texture and contrast. The watch is powered by an in-house 3Hz hand-wound caliber 2965 offering 72 hours power reserve and is also water-resistant to 50 meters.
The new Royal Oak Concept "Black Panther" Flying Tourbillon, (offered for approximately $161,824 ) is just the beginning of many co-branded timepieces to come.