This article was published March 1, 2023 and updated on March 6
Balenciaga, once the hottest fashion brand in the world, became a four-letter word by December 2022. Wracked by scandal, Balenciaga's sales dipped and stores were vandalized as it was toppled mightily from its previously unshakeable throne.
Now, not even a half-year later, Balenciaga attempted to reset on March 5, when the Demna-helmed fashion label debuted its Fall/Winter 2023 collection as part of Paris Fashion Week.
Is the world ready? Balenciaga certainly is.
Back in 2022, in the immediate wake of outrage over its divisive ad campaigns, Balenciaga resigned itself to laying low.
The fallout was decisive, affecting among everyone from Balenciaga-aligned celebrities to enraged TikTok influencers willing to tear up their own Balenciaga clothes while conspiracy theories flourished.
Balenciaga's social media pages, meanwhile, was wiped aside from an infrequent series of statements issued as a form of impotent damage control but they did nothing to stem the tide of outrage that washed across social media.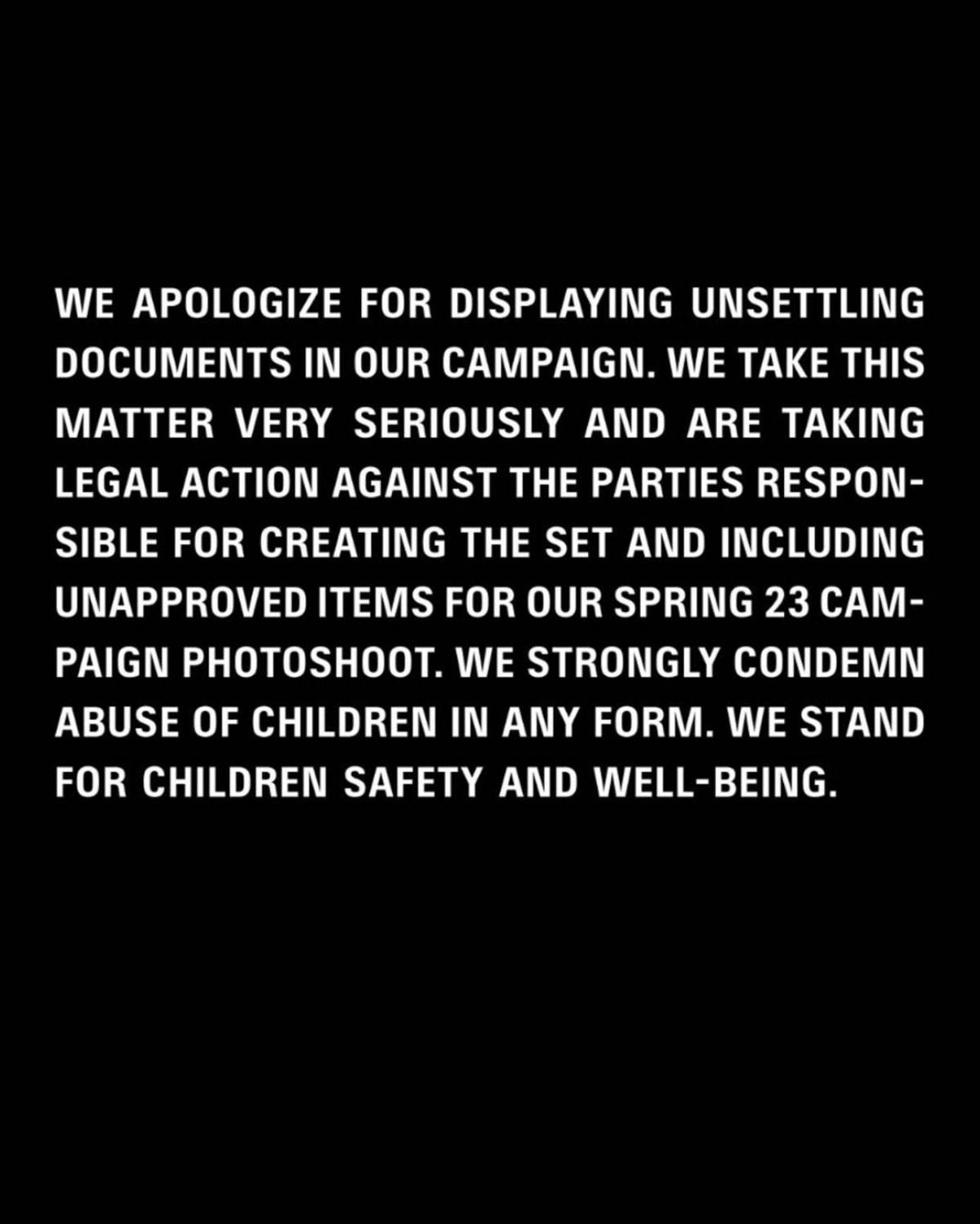 But Balenciaga is merely a cog within the ceaseless fashion machine.
It has products to produce, profit margins to meet; on a financial level alone, Balenciaga couldn't afford to stay quiet forever.
So, even during its time away from social media, Balenciaga was subtly updating its website and stores with fresh goods.
Finally, in early February, Balenciaga broke silence with its first missive since the campaign controversy: an announcement that it was partnering with the National Children's Alliance, a final mea culpa intended (but unlikely) to placate still-seething critics.
Balenciaga then rolled out the 3XL, its latest luxury sneaker.
The launch was all but silent in the West but, in Asia, Balenciaga issued NFT-style collectibles — according to reports, Chinese-language fans quickly dubbed Balenciaga's shoe "sneaker of the year," snapped up the digital trinkets, and promptly sold-out several 3XL sneaker colorways — and sent out press releases, the first time in months that it had publicly promoted a new product.
Balenciaga's TikTok, which simply laid dormant after a November 16 promo for its gifting campaign, suddenly came to life again.
Then, on February 23, Balenciaga uploaded a series of images from its Summer 2023 campaign to its Instagram feed (comments remained disabled) and, on March 1, it released a free pattern for an otherwise-unreleased jacket on the Balenciaga website, a move made "to highlight the complexity of the art of tailoring" while promoting the March 5 runway show.
This is an interesting technique that hints at the future of luxury labels attempting to spin the narrative after surviving catastrophe, but more on that later.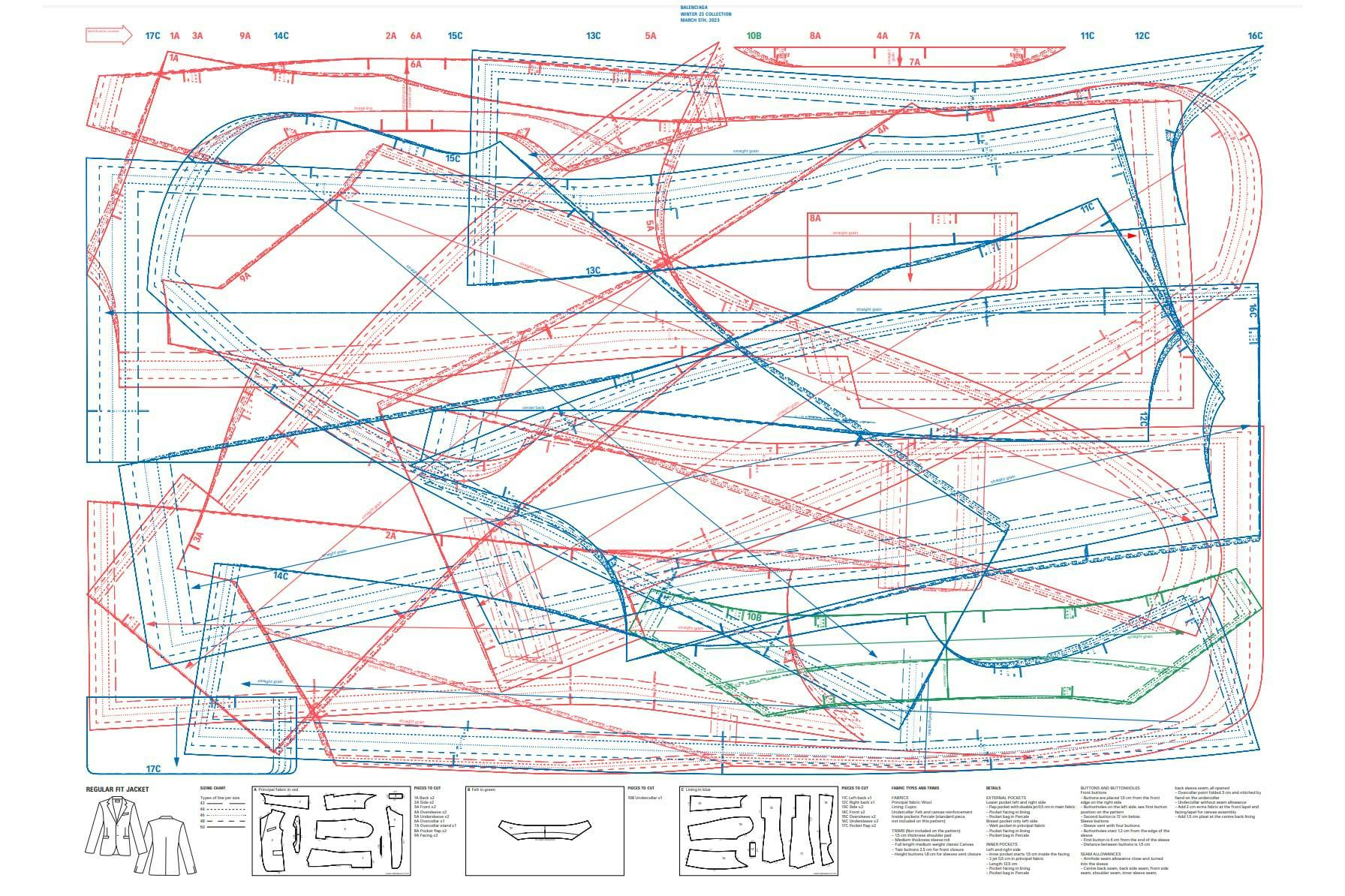 The announcement that Balenciaga was even hostinga Fall/Winter 2023 show initially broke through third-party Instagram accounts rather than official fashion channels, where the announcement prompted mixed reactions.
There were plenty of naysayers — "Told you, no consequences for Balenciaga," one person griped. "Tone-deaf to allow Balenciaga to come back so quickly," another said. — but just as many people were excited to witness Balenciaga's return — "The internet isn't ready for Balenciaga's return but I am," one fan enthused.
Though this does demonstrate the willingness of the fashion-conscious to move on, it also demonstrates the deep scars left by Balenciaga's scandalous campaigns.
It's an ironic state of affairs for a brand that once willfully rode controversy to big, big bucks.
But all the furor kicked up by $1,800 "trash bags,", $9,000 seven-layer coats, and $750 pre-destroyed sneakers can't compare to the accusations of "child grooming" that're still dogging Balenciaga months after the scandal broke.
But, like I said before, Balenciaga can't forever operate surreptitiously, even if that'd be in its best interests: parent company Kering expects results. Ready or not, the FW23 fashion show was Balenciaga's way of hitting reset.
Some people are indeed ready.
Celebrity fans have been seen wearing Balenciaga in public with hardly any blowback, suggesting that they're not ready to quit their luxury fave, for instance.
Plus, it's hardly uncommon to see regular folks wearing Speed Trainers or a Balenciaga-branded hoodie while walking around New York, underscoring the brand's lingering appeal.
It's worth considering Schiaparelli's March 2 ready-to-wear show as a taste of what Balenciaga has in store.
In late January, Schiaparelli exploded the internet with imitation animal heads, stirring up criticism from people who viewed the wearables sculptures as glorification of big game hunting.
Schiaparelli creative director Daniel Roseberry was entirely taken aback by the drama (which blew over within a week, by the way), but his RTW collection will not be altered as a result of the flap.
"The amount of hatred and negativity and anger, specifically from people sitting in the cheap seats of Instagram and all that kind of stuff, was a surprise," Roseberry recently said.
"The intention behind it was not to provoke anger... If you create according to purely what you hope won't be a scandal, I mean, I just — I can't do that."
Roseberry also said that Schiaparelli's RTW show will display an emphasis on craft, akin to Balenciaga and its jacket pattern.
I expect this to become part of the post-crisis playbook for heritage houses. Going forward, any luxury label that hits troubled waters will attempt to right its course by doubling down on its, well, luxuriousness.
Inherent opulence, signature items, and nostalgia for its iconic founders will provide these brands with a stable foundation upon which they may attempt to build back better, depending on the severity of the scandal.
Indeed, Balenciaga creative director Demna mentioned earlier this year that his FW23 collection will be a pared-back affair rooted in the creations of house founder Cristóbal Balenciaga.
Appropriately, Balenciaga's FW23 presentation indeed hewed close to Balenciaga couture collections. Instead of wild graphics, there was an emphasis on wild silhouettes too austere to offend anyone but people who make a habit of deriding out-there runway shows.
The collection reiterated classic Demna motifs, like floral dresses, form-fitting tracksuits, and ultra-boxy tailoring with outrageously broad shoulders.
Fashion glitterati loved it, unsurprisingly, hailing the show as a return to form for Demna.
But the critics don't hold sway over the public.
Laypeople may ahve temporarily moved on from Balenciaga's scandal but that doesn't mean that the fashion house is forgiven. In fact, expect Balenciaga's attempts to sidle back into the spotlight to at first be met with scorn from the general public.
But Balenciaga will likely keep testing the waters with an ever-increasing volume of activations until its status is normalized, at least within the industry. Hey, it already worked for Alexander Wang and Dolce & Gabbana.