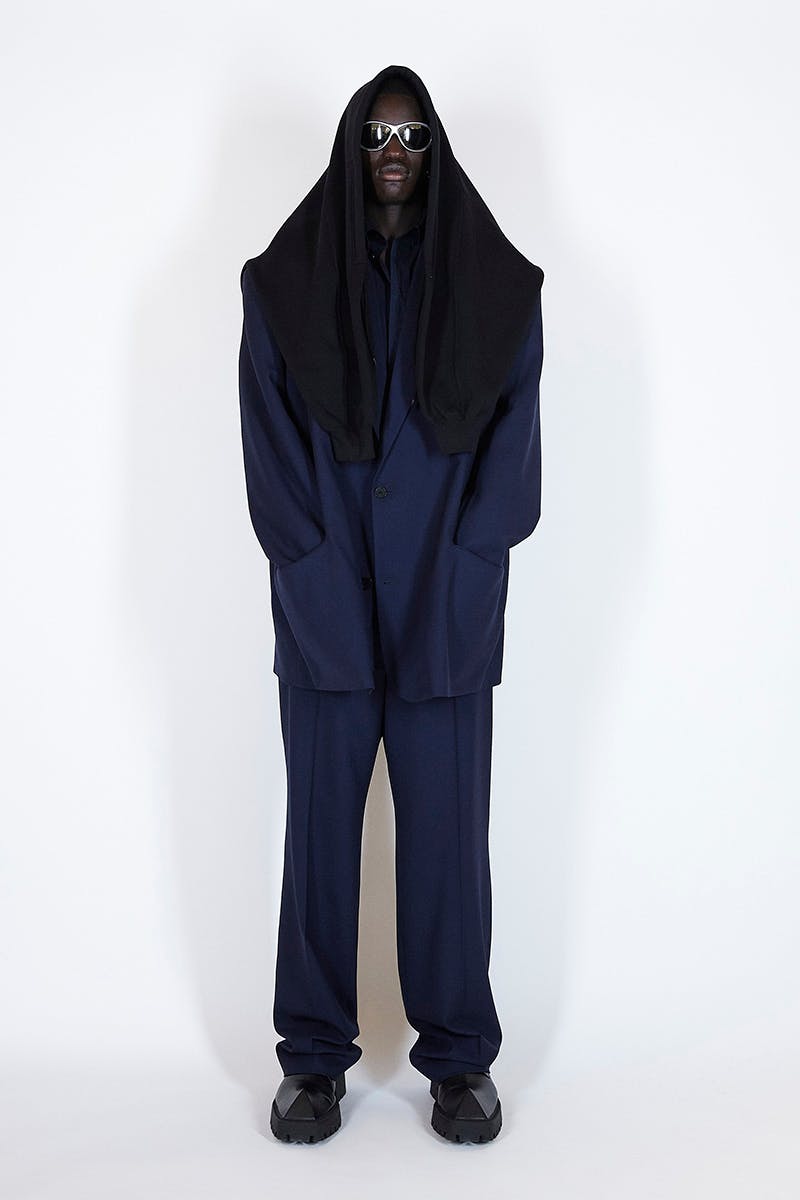 Keen Demna Gvasalia watchers will know that this is as Demna as it gets. For SS21, the Balenciaga designer brought couture-informed comfort to sinister levels – something that feels even more pertinent in the wake of the coronavirus.
The "show" sent models onto ominously dark streets to the thumping techno cover of Corey Hart's 1984 hit "I Wear My Sunglasses At Night," reimagining the conventional runway into a music video directed by Walter Stern. If the song gave us a perfect soundtrack for our times, Demna gave us 59 perfect looks.
The collection feels very post-pandemic and just how we expect we'll be fashionably exiting 2020. The Parisian fashion house respun a number of at-home essentials – from bathrobes to pajamas – recontextualizing quarantine staples for the fashion fan. Below are some of our favorite elements.
Sustainability was an overarching theme
Sustainability – in terms of design, production, and wear – stands front and center this season. With 93.5% of the plain materials being certified sustainable or upcycled and 100% of the print bases having sustainable certifications, "sustainability" isn't just a buzzword, but an actual commitment that other Maisons can take notes from. SS21 takes it one step further, most pieces are unisex, a template that will diminish the environmental impact of a gendered production model.
Gendered fashion is outdated
Speaking of genderless... SS21 destroys the aged notion of men's versus women's fashion. Instead, style notes from both camps mesh into one. Importance is placed on technical construction and the idea of finding unconventional beauty in classic, timeless garments.
We're keeping our sweatpants on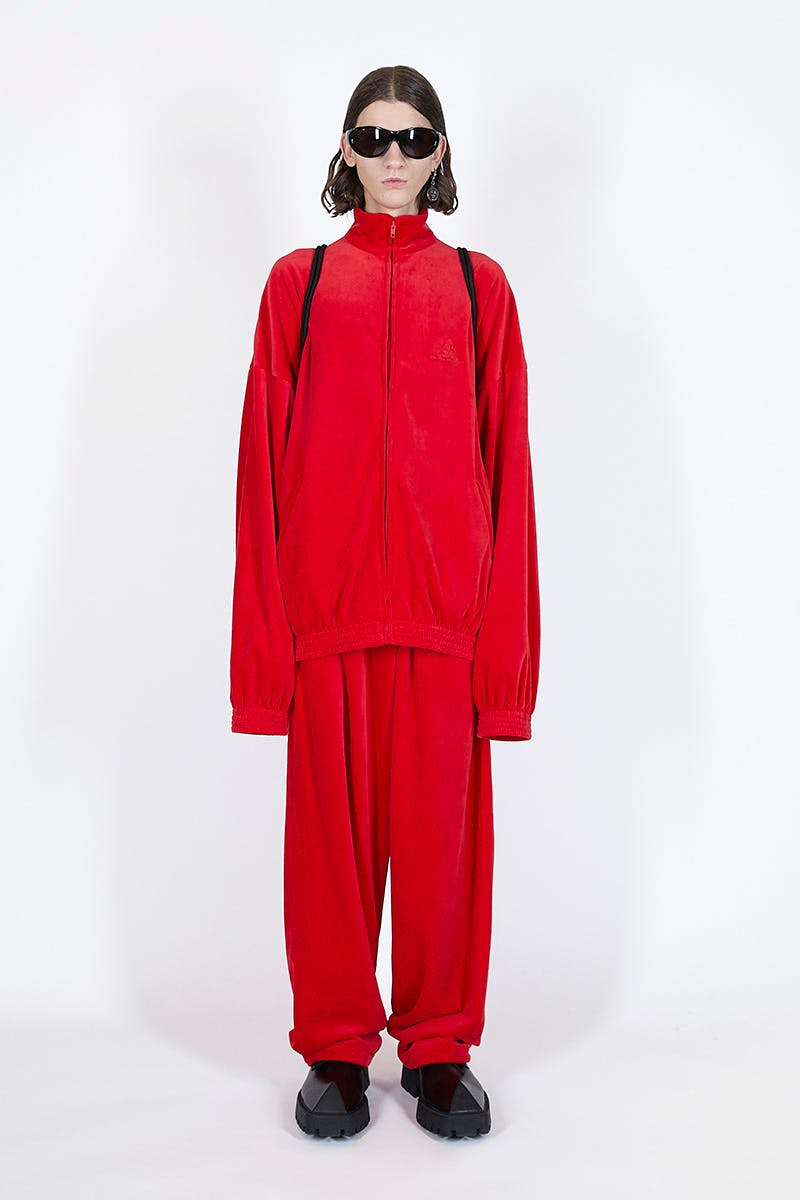 Whoever thought sweats should stay in the home office, clearly isn't on the same page as Demna. Gone are the days that comfortable and luxury don't go together. We're rolling out of the pandemic with our loungewear on. Sweatpants, pajama shirts, and oversized tracksuits. A hoodie is emblazoned with a pixelated slogan reading "Paris Fashion Week" – a sly nod to the digital incarnation which has taken over the glitzy fashion weeks of old.
Hotel slippers, but make them fashion
If comfort is key and staying in is the new going out, what better footwear staple than a heeled hotel slipper? Say no more. Balenciaga's spring/summer 2021 show debuted the plush kitten heels that will seep into the mainstream in no time – just give Fashion Nova and Zara a couple of weeks to produce their own. The heels, complete with Balenciaga branding, join the roster of ugly-cool shoes Gvasalia has made a signature during his time at the brand.
We're wearing shades at night from now on
Corey Hart's lyrics were taken to heart. In a post-pandemic landscape, the previously conceited act of wearing shades at night becomes an all too relatable shield. Every model roaming Paris' dark streets was accessorized with a pair of impenetrable wrap-around, bug-eyed sunglasses. "Their anatomical shape and light- obscuring lenses, especially at night, represent an irreplaceable element of the fashion silhouette," the fashion house shared.
Scroll through the gallery below to see more of Demna Gvasalia's visionary SS21 show.