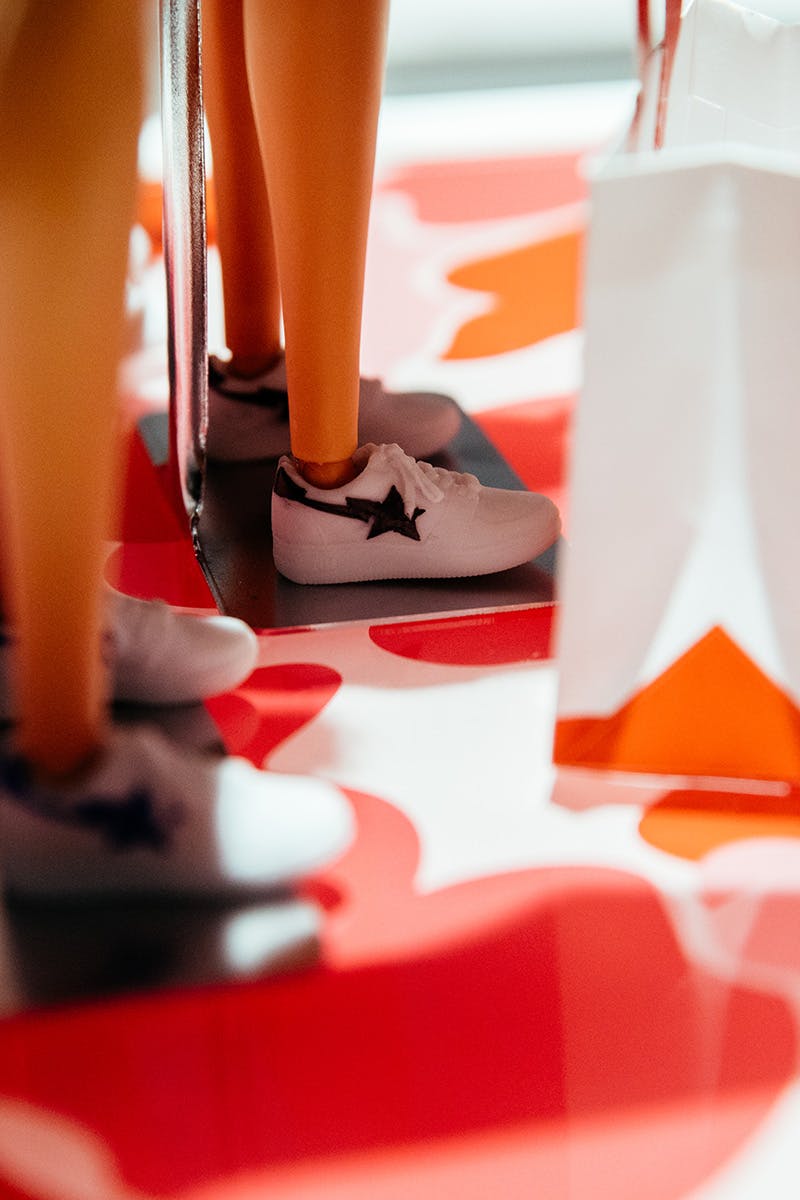 There's no better way to celebrate 25 years of A Bathing Ape than to cover yourself in head-to-toe BAPE — at least, that's the stance these clout-carrying Barbies took at BAPE's "XXV" exhibition in Toyko last weekend.
Barbie is just one of the many brands that has teamed up with BAPE in celebration of its 25 year anniversary, and it has done so by decking out three dolls in miniature versions of iconic BAPE pieces.
Each plastic model sports branded tees and shorts featuring Milo, the brand's mascot, the shark hoodie in different colorways, and BAPESTA sneakers. Each Barbie also has its own tiny BAPE shopping bag to carry all this minute branded swag.
Barbie was not the only BAPE collaborator on exhibit this weekend — other link ups included adidas, Dr. Martens, F.C. Real Bristol, mastermind Japan, and UGG. Ten artists including Adam Lister and Eric Haze also joined in the celebrations, creating their own interpretations of Baby Milo figures. Check out some of the exhibition highlights in the Instagram gallery below.
What do you think of the BAPE x Barbie collab? Let us know in the comments below.
In related news, BAPE & G-Shock joined forces to create this attention-grabbing camo timepiece.