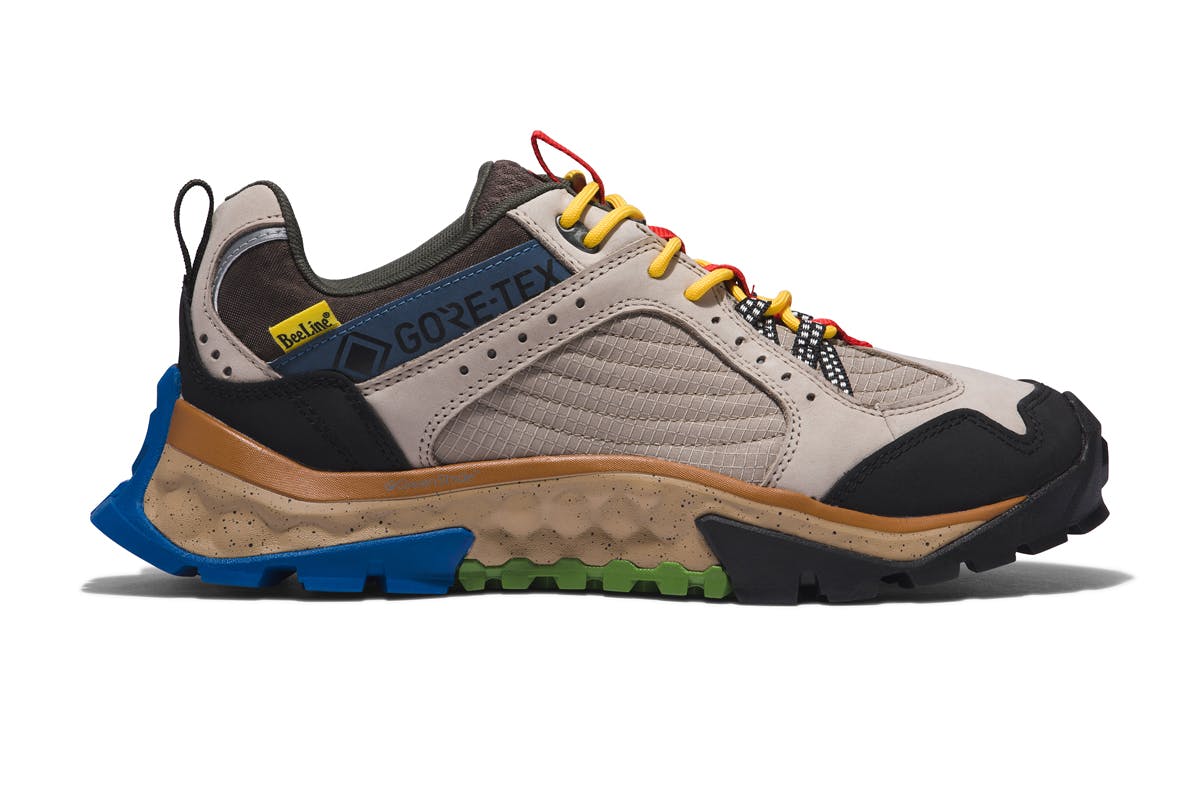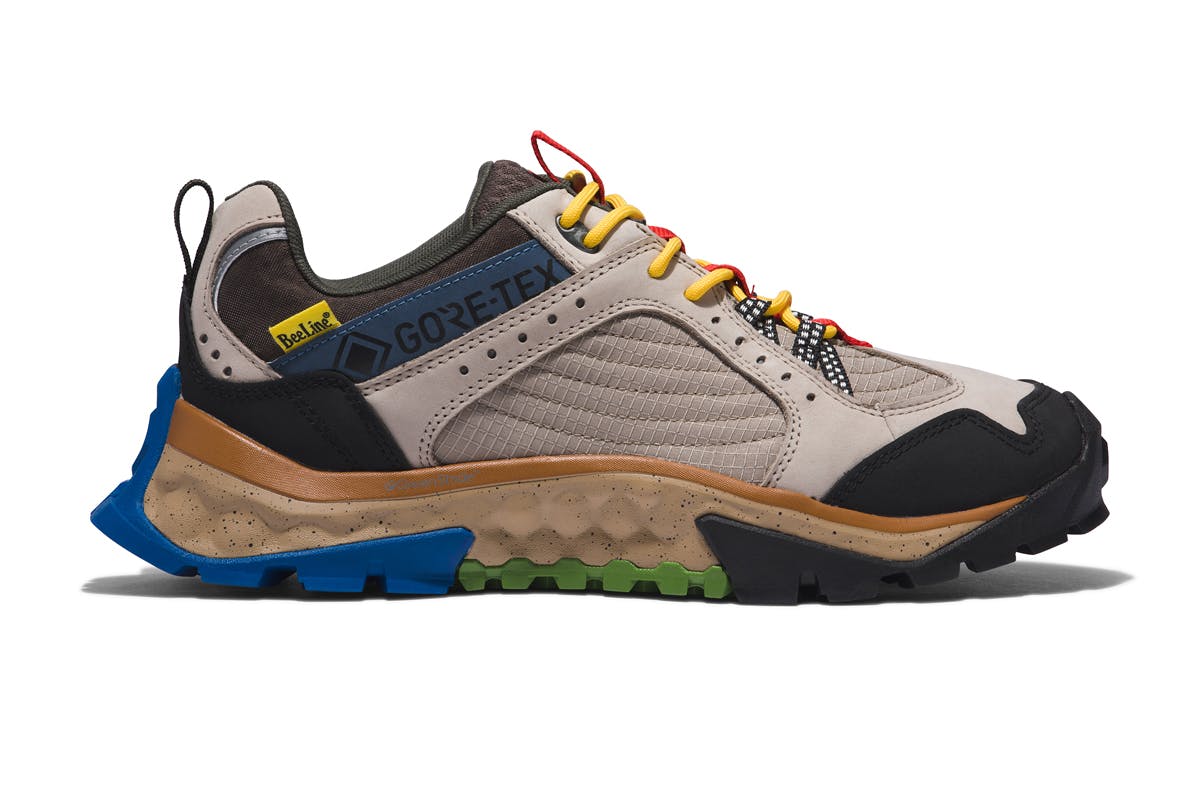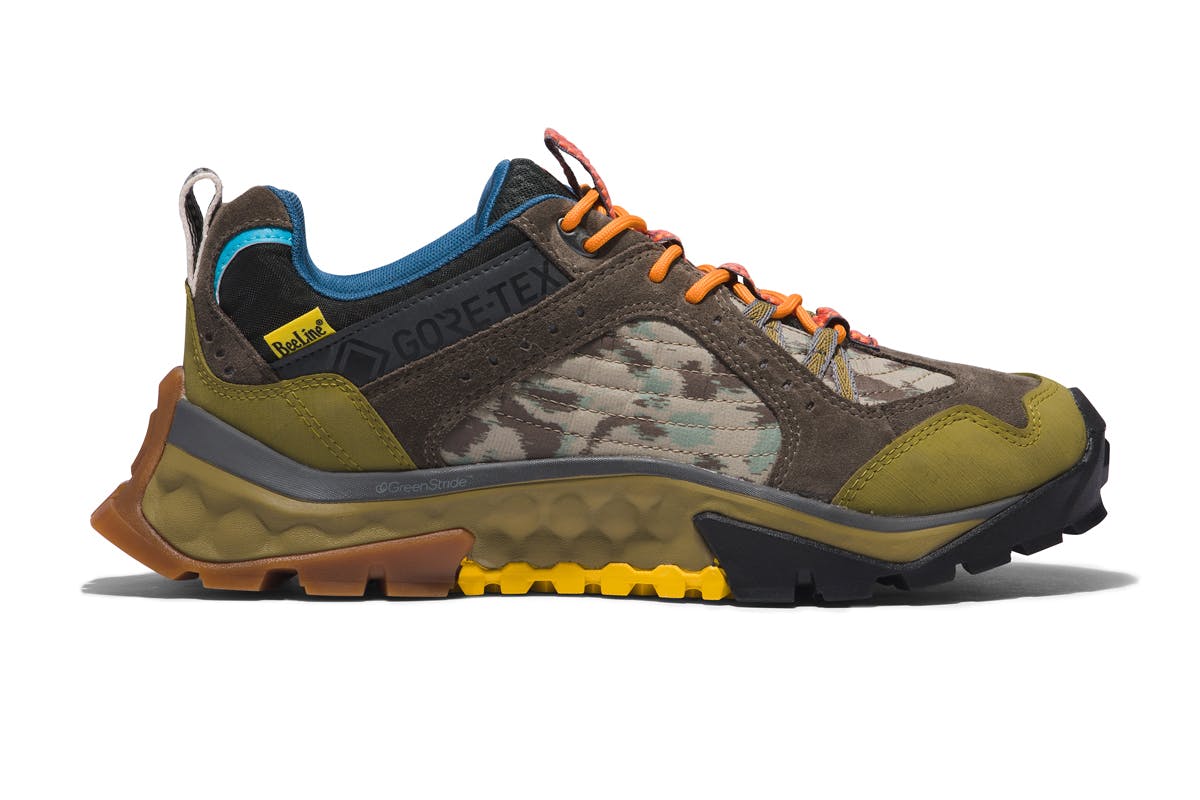 Billionaire Boys Club's ongoing Bee Line x Timberland collaboration rolls onward, reiterating the trekky ethos (that's trek gear, not Star Trek) that's fueled the past few season's worth of drops.
Bee Line is interesting that way, in that it's really only trotted out by BBC for these ongoing Timberland team-ups. That is to say, Bee Line isn't really a fully fleshed-out sub-label and is more of another name for these team-ups.
Not a complaint, just an observation.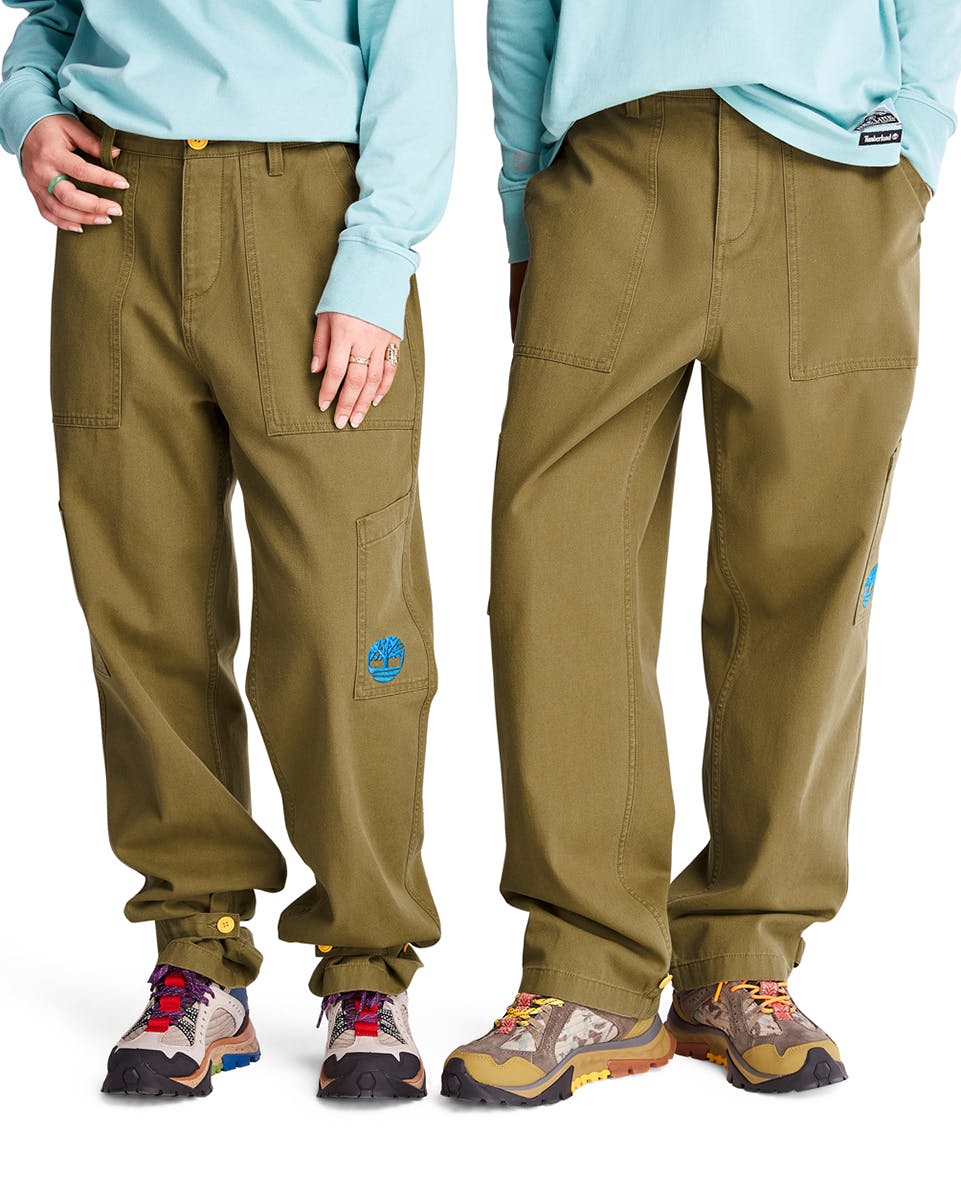 Anyhoo, if Bee Line and Timberland keep dropping casual gorpcore of this quality, it's just fine that Bee Line is a rarity, rather than an eventuality — there's some solid stuff here and it's all available via BBC's website and stores from April 1 and Timberland's outlets from April 8.
First up, a trio of collaborative Solar Ridge Hiker sneakers with Timberland's 75% renewable GreenStride soles, grounding a footbed of 70% bio-based material. It's certainly not sustainable to be using even some nonrenewable resources, but it's admittedly a step in the right direction (get it? Step? Okay).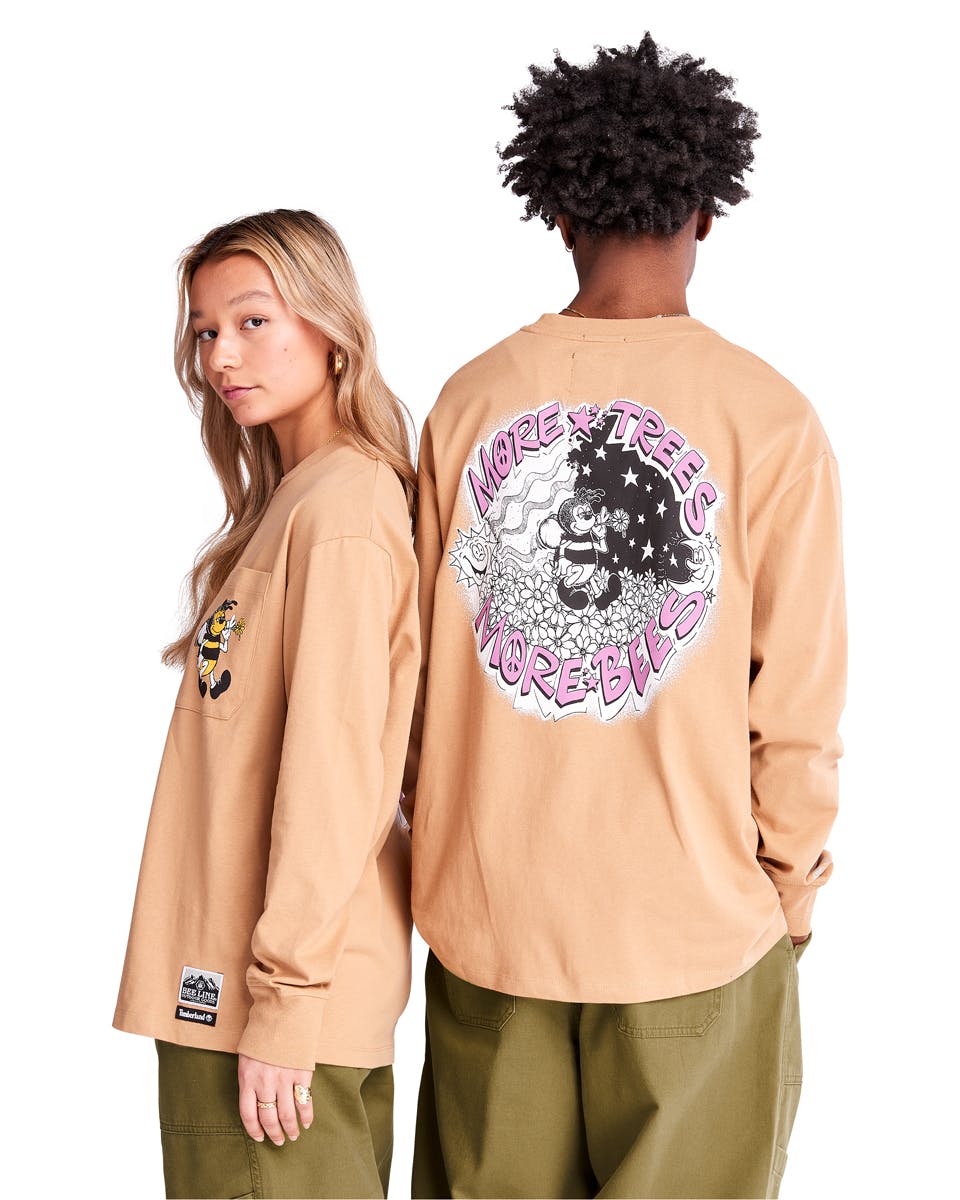 The deal is made that much sweeter with an internal GORE-TEX bootie (waterproof, natch) and the climbing grade rubber used for the three appreciably understated sneaker's toebox and heel. Nothing groundbreaking, but nice details done in nice colorways can't go wrong.
Accompanying the kicks is a selection of immensely wearable and genderless apparel done up in the usual ultra-reliable Timberland style.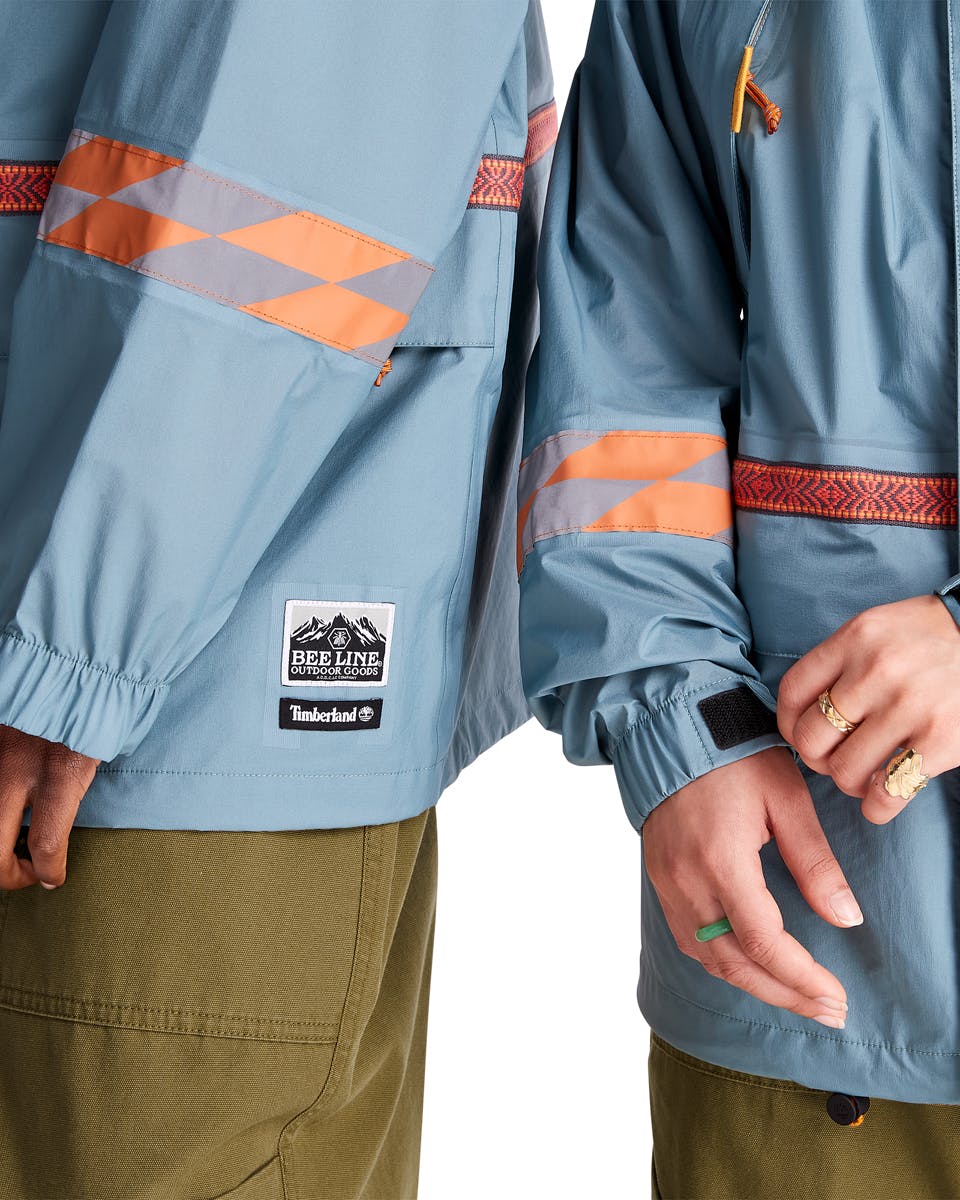 You've got a waterproof parka, T-shirt and hoodie, and relaxed trouser in neutral hues but the real appeal is, again, in the fabrication.
The parka, for instance, is made of a triple-layered recycled nylon while the layering pieces are cut from recycled or organic cotton, which is a nice touch.