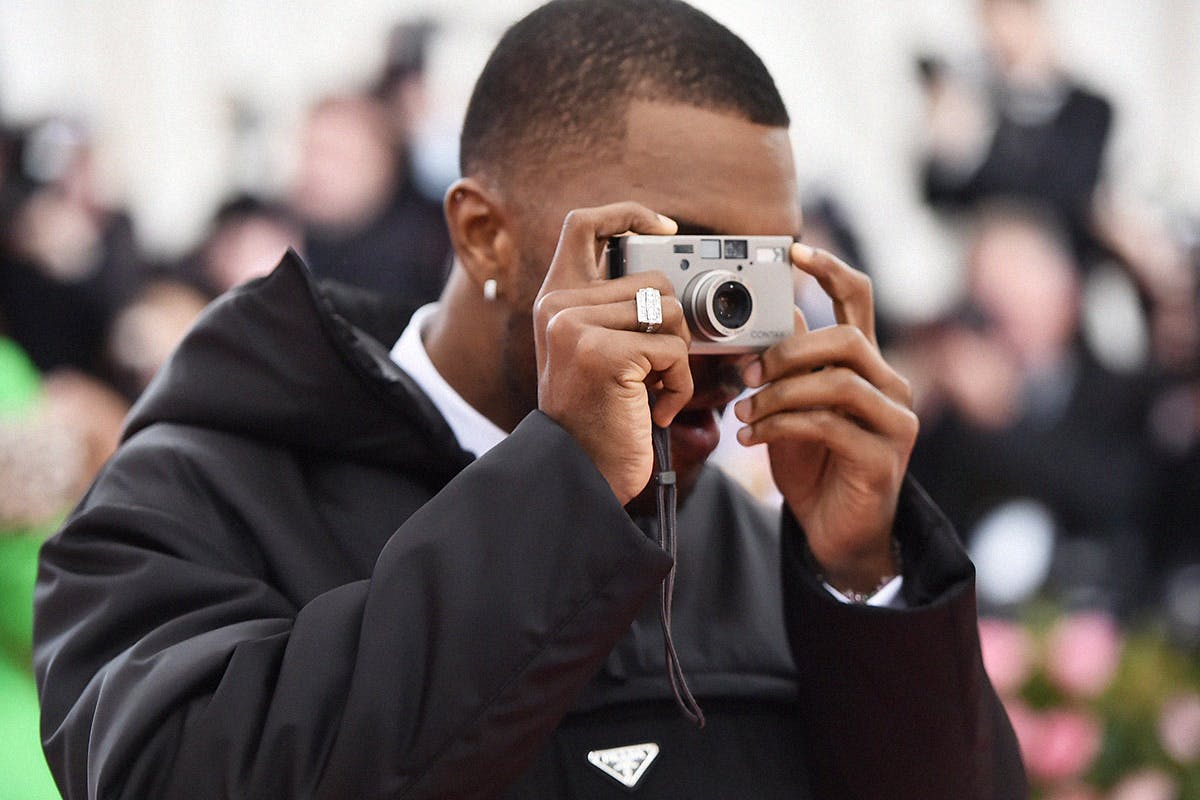 Real lensers know: even the most remarkable smartphone camera is just playing digital point-and-shoot camera cosplay.
Somewhat curiously, as digital point and shoots become more compact and capabilities laden, smartphones are getting larger and… foldable? At any rate, digital cameras have bloomed in popularity recently among hobbyists and working professionals alike, coinciding with Instagram's ne plus ultra standing among social media platforms.
Much more technical than an iPhone app, the available array of compact cameras is staggering. Still, even with every subsequent wave in technological advancements, the concept of taking a photograph hasn't changed and the best compact digital cameras are designed to make shooting your shot relatively fluid.
While prices and features may vary, these are the 6 best compact digital cameras available.
Leica Q2
Globally, the name Leica stirs up images of luxe, best-in-class cameras and of Henri Cartier-Bresson tromping through post-war Paris. More locally, Leica may make some aspiring photographers clutch their pearls (or jawnz), after a fashion. The $5,000 cost is a serious investment and a step up for most photographers — the prevailing notion being that one doesn't buy a Leica for fun or as a neophyte.
Whether it's the stuff of mood boards and fawning Instagram comments, the Leica Q2 is a digital street photographer's superlative camera. The full-frame, 47-megapixel sensor and cropped shooting mode that lets you shoot at 35, 50, and 75mm equivalents retains a high level of detail no matter the framing. Along with a 28mm F/1.7 Summilux lens, range and exposure shots are bolstered due to the Q2's super-low native ISO of 50. All straightforward properties that will render what's before the lens in incredible detail.
Panasonic Lumix ZS200/TZ200
You're abroad, on the road, or just forgoing a rush-hour subway and walking home from work. Equipped with a Panasonic Lumix ZS200 (known as the TZ200 outside the US), this all-in-one travel companion is like walking around with a VSCO post waiting to happen.
At $697, the Lumix is comparatively cheap. Yet, what sets it apart from similarly sized travel zoom cameras that are half its price is, for one, the 15x optical zoom range and 4K video and photo modes. Also among the tasting menu of features: a large 1.0-inch sensor, touchscreen control, built-in EVF, and Wi-Fi and Bluetooth connectivity. All told, this affordable camera is one that makes you see things differently — better, in fact. It's like getting premium cable without having to pay the premium.
Fujifilm X-T3
Increasingly, consumers are drawn to compact cameras not for their ability to capture incredible still lifes, but for their remarkable film-capture resolution. And with the Fujifilm X-T3, you get a camera that can do both. This APS-C mirrorless camera proves its versatility from the jump with improved, faster autofocus than its predecessor (the X-T2). Landing squarely in the contemporary aesthetic for fine products that are conspicuously premium without being ostentatious, the weatherproof, retro-looking body of the X-T3 belies its Japanese manufacturing.
Under the hood, so to speak, the X-T3 boasts up to 11 fps (mechanical) or 30 fps (electronic) continuous shooting, powerful 4K video-creation tool, sharp and fluid EVF, and overall improvement to the usability of its buttons and dials. For $1,700 you're getting a do-it-all camera that charges quickly and comes with Wi-Fi and Bluetooth connectivity, making it easy to offload images from camera to smartphone to social.
Fujifilm X100F
Perhaps it's because of all the Japanese makers, but despite being a mass consumer product, cameras continue to be built with an endearing POV on cultivating the user's (and manufacturer's) aesthetic. So, we're back with another look at a second Fujifilm product. This time, one that's adoringly reviewed as the world's best digital camera (one that even the most sanctimonious of pros have a sweet spot for).
If a camera could be measured by Instagram hashtags, then the Fujifilm X100F is deserving of the praise with over 221K hashtags. All of which is to say that the Fujifilm X100F is known.
This is the smallest and sleekest Fujifilm camera on the market with the guts of an X-Pro 2 on the inside and a sharp 23mm f/2 lens on the outside — all in a pocketable, stylish, and ergonomic housing. It feels expensive and durable (both of which are true), but it is, in fact, reasonably priced at $1,200. Its focal length is comparable to the best 35mm on the market while including all of the trappings of electronics: Wireless connectivity, autofocus, contrast detect, phase detect, selective single-point, face detection, and a battery life of ~400 frames. The downside: it's not weatherproof.
Ricoh GR III
Given all the praise heaped on the preceding cameras, if you're an obsessive photographer — even if that means you just carry around your point and shoot without actually shooting all that much, the Ricoh GR III might just become a part of your overall lifestyle.
It's almost as if they make pockets — pants pockets, breast pockets, whatever!—for this camera. With only a 28mm focal length, this is ideal for candid snaps. Given its durability and size, that means the Ricoh III isn't just for high-quality shots of you and your friends out around town or daytime sightseeing, but for that hiking or camping trip with all your loved ones, too. The improvements from the simlalry beloved GR II include a stabilized sensor and jump to 16-24MP resolution. Its compactness comes at the loss of a flash function but at the gain of one-handed shooting. Consider it a $900 Catch-22 of sorts.
Contax T3
It would be remiss to not integrate a bit of zeitgeisty spice to this rundown, even if that means a discussion of a film camera. Without further blabbing on, this is the camera Frank "the valet" Ocean took to this year's Met Gala. Despite the theme, this wasn't an exercise in camp. Frank has accessorized his fits with a point and shoot over the last couple of years as a Met Gala attendee.
Frank's influence on culture notwithstanding, expect the Contax T3 to become as highly sought after as a new album from a certain clandestine, generational musical talent. But let's let the camera speak for itself: In a sleek, titanium body that feels (somehow) weightless and substantial the T3 improved upon the lauded T2 with a 35 mm f/2.8 Zeiss Sonnar lens and exposure compensation, a clear viewfinder, and a responsive focusing system that adds to the overall shooting experience. Averaging $1,600 resale, which is higher than the original sticker price, this 35mm camera is the envy of even the best digital versions.
To stay up to date with more Selects content from Highsnobiety, follow @Highsnobdrops on Twitter.
In other news, we paid a visit to Europe's oldest porcelain factory — Germany's Meissen, who brought us Supreme's $4,000 Cupid figurine. Watch below.
Our designated Selects section features products that we love and want to share with you. Highsnobiety has affiliate marketing partnerships, which means we may receive a commission from your purchase.