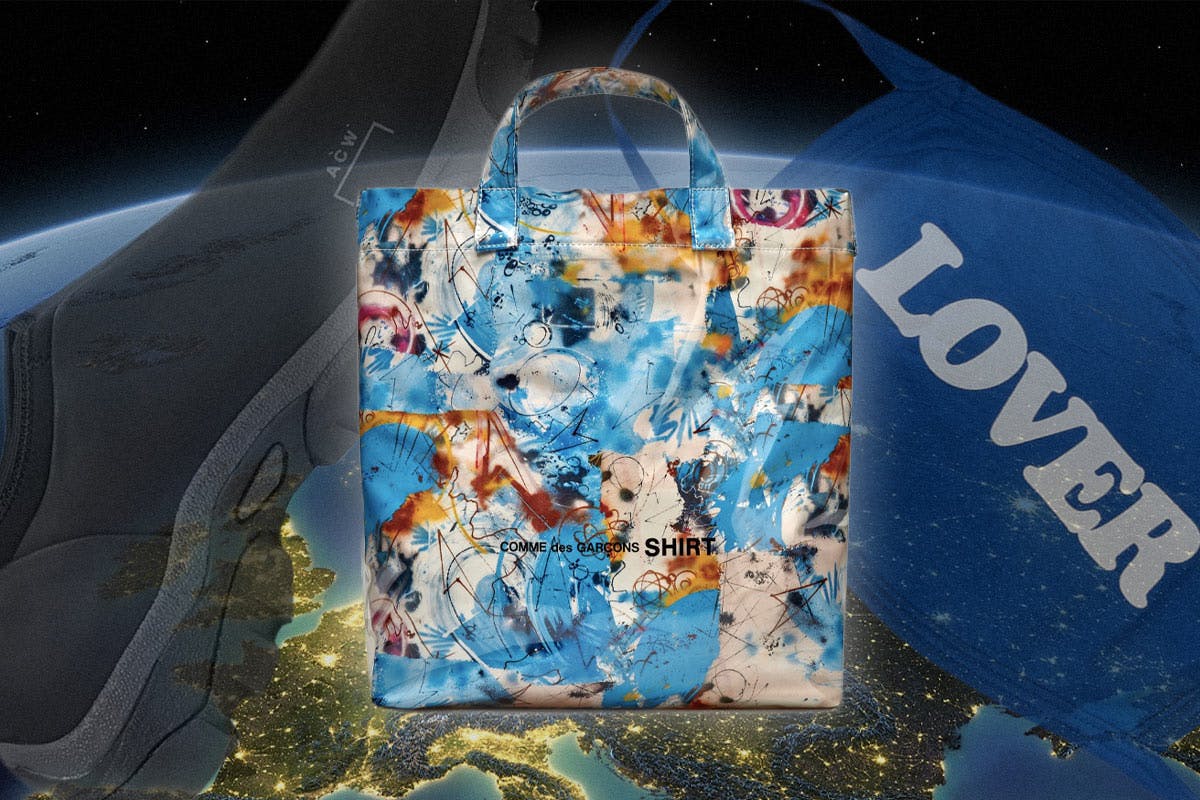 World Wide Best is Highsnobiety's definitive roundup of the industry's most opinion-dividing releases, brought to you live from the internet's farthest corners. Lock in as we run the rule over the products set to define the next big trend, together with some that probably won't.
For every great product you find on the internet, there is a spate of manmade abominations following close behind. The world wide web is a pandora's box of conflicting tastes, with its many facets serving more to send you to the world wide west, rather than putting you on the trail of the world wide best. This is where we come in.
Aiming to bring HD clarity to your browsing habits, and cut through the noise of said product misses, Highsnobiety selectors Anders and Rhianna are here to run the rule over some of the internet's best new menswear releases, delivered to you in weekly tact. This week we turn our attention to Bianca Chandon's "Lover" face mask, summer-ready New Balance, and more.
Scroll down below to shop a selection of this week's best new menswear releases.
1. Bianca Chandon Lover Face Mask
Yulia: "I've been waiting to buy this one ever since that IG post from Kevin Abstract! We can't deny that face masks are literally a part of our daily outfits now, so it does make it a little more exciting to wear a mask from a brand you genuinely like."
Rhianna: "As masks have slowly but surely become part of our everyday looks, it's nice to see some brands coming out with ones we actually like to put on our faces."
2. Shane Gonzales x Salute Flower Anarchy Necklace
Rhianna: "Salute collabs with Shane Gonzales of Midnight studios for its next limited edition necklace piece. Unlike their usual playful colors, this time the necklace comes in classic black and silver. Perfect for those who like to stay a bit more low-key."
Yulia: "It's nice to have multiple options when it comes to jewelry, because it's always fun to mix up your chains and necklaces as a way to add spice to your fits."
3. A-COLD-WALL* Dirt Mock Slip-On Sneakers

Dirt Mock Slip-On Sneakers
(Available at 4 Merchants)
(Available at 4 Merchants)
Rhianna: "Samuel Ross goes for a sleek and futuristic look for this pair of slip-ons. Made from water-resistant rubber, and featuring a chunky sole, this pair will be great for many outdoor activities."
Yulia: "The upper of this shoe looks so soothing - no excessive details, just smooth texture of rubberized leather. To me, it looks like a very good choice for a transitional wardrobe."
4. New Balance MR 530 FW1
Yulia: "These shoes give me strong summer vibes, probably because of the mesh upper and the super fresh colorways. And now we have this perfect crisp white option - don't sleep on it."
Rhianna: "This new iteration of another recently popular New balance comes in a clean full white colorway. Can't go wrong."
5. CDG Shirt x Futura Tote Bag
Yulia: "This bag seems like a perfect combination of both parties' DNAs. You can instantly tell this is a CDG Bag from the shape and the material, but Futura's signature artwork still shines through."
Rhianna: "Contemporary New York artist Futura went real nice with this one, mixing three pieces of his artwork together to create a truly fascinating design. Good stuff."
Our designated Selects section features products that we love and want to share with you. Highsnobiety has affiliate marketing partnerships, which means we may receive a commission from your purchase.