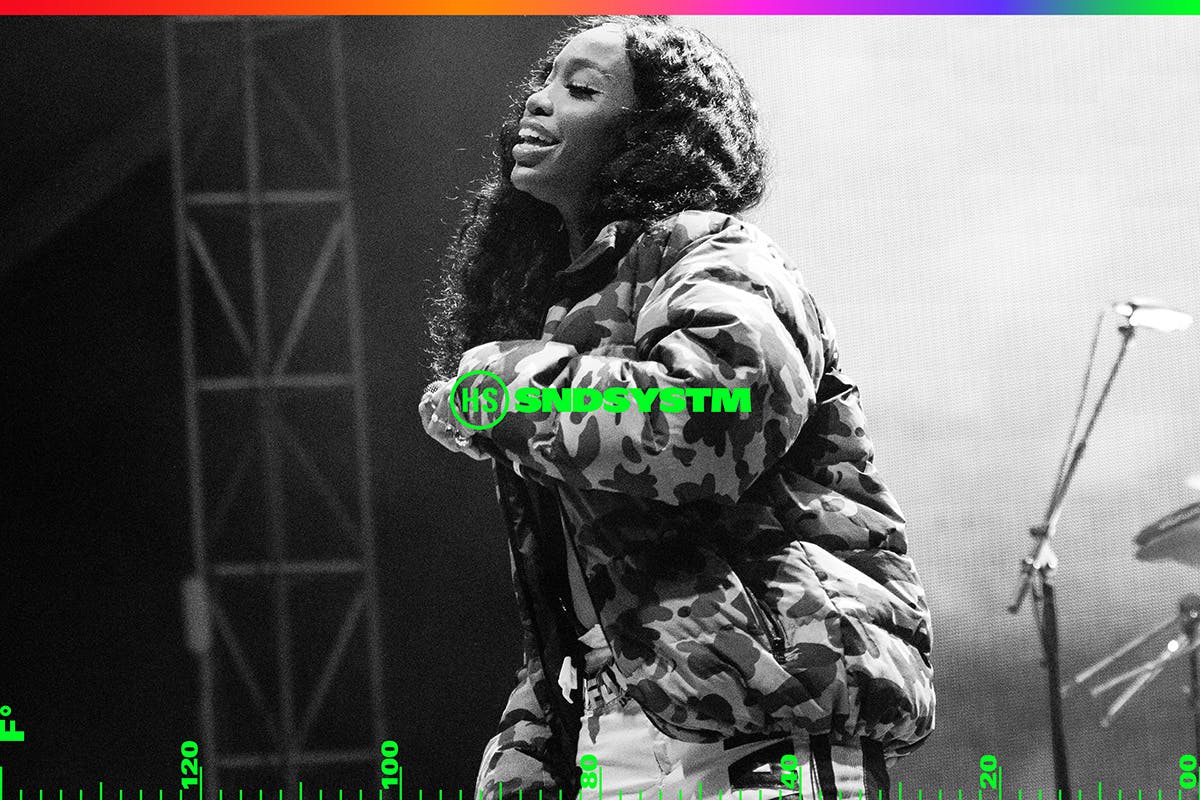 It's another Friday and this means a fresh Highsnobiety Soundsystem 50 playlist. With so much new music dropping every day it can be hard to determine what to listen to. Well, we've got everything you need to soundtrack your weekend. This week's batch includes new tracks from the likes of Brent Faiyaz, SZA, Serious Klein, FKA Twigs, and more. Doesn't get better than this, does it? Below we dive into just what makes these releases so special.
The Best New Music You Need to Hear (& Why)
1 Brent Faiyaz - MERCEDES - This week, Spotify Wrapped reminded me again that Brent Faiyaz will always inevitably be one of my most-played artists. And like a reward, the Maryland crooner is ending the year on a high note with new music. "MERCEDES" features quintessential Faiyazisms such as "you know me for a month now you wanna be my bitch," and meandering melodies about how ill-suited the singer is for any serious romantic connection.
2 SZA - I Hate U - In August SZA infuriatingly dropped three songs on an anonymous Soundcloud account with no word on when they would drop and whether they were part of her upcoming album. Today, it seems we finally got the answer and it's sweet. SZA gives us her best slighted songwriting about a romance that didn't make it.
3 FKA Twigs - Measure of a Man (ft. Central Cee) - Leave it to FKA Twigs to create a cinematic masterpiece when tasked with creating the theme song for the upcoming film The King's Man. Centra Cee effortlessly drifts over the Bond-esque melody grounding the song in the contemporary, while Twigs relentlessly pursues perfection.
4 Serious Klein - The Shaw - Silvert-tongued Serious Klein is back with another single reaffirming that he's one of rap's most interesting portrayers of the poertry of the every day. Over another exquisite melody by frequent-collaborator Rascal, Capo paints a picture of German kids losing their way in Crenshaw.
5 Smallgod - HOLY F4K (ft. Vic Mensa, Black Sherif, Ivorian Doll & Kwaku DMC) - Smallgod reminds us Ghana has the African drill game on lock with this new offering featuring the genre's golden boy, Black Sherif and Asakaa driller Kwaku DMC. With asssists from VIC MENSA and Ivorian Doll, the song vividly captures drill from its four most interesting frontiers: Chicago, the UK, and more recently Kumerica.
Have a listen to new tracks from SZA, Brent Faiyaz, Smallgod & more below.