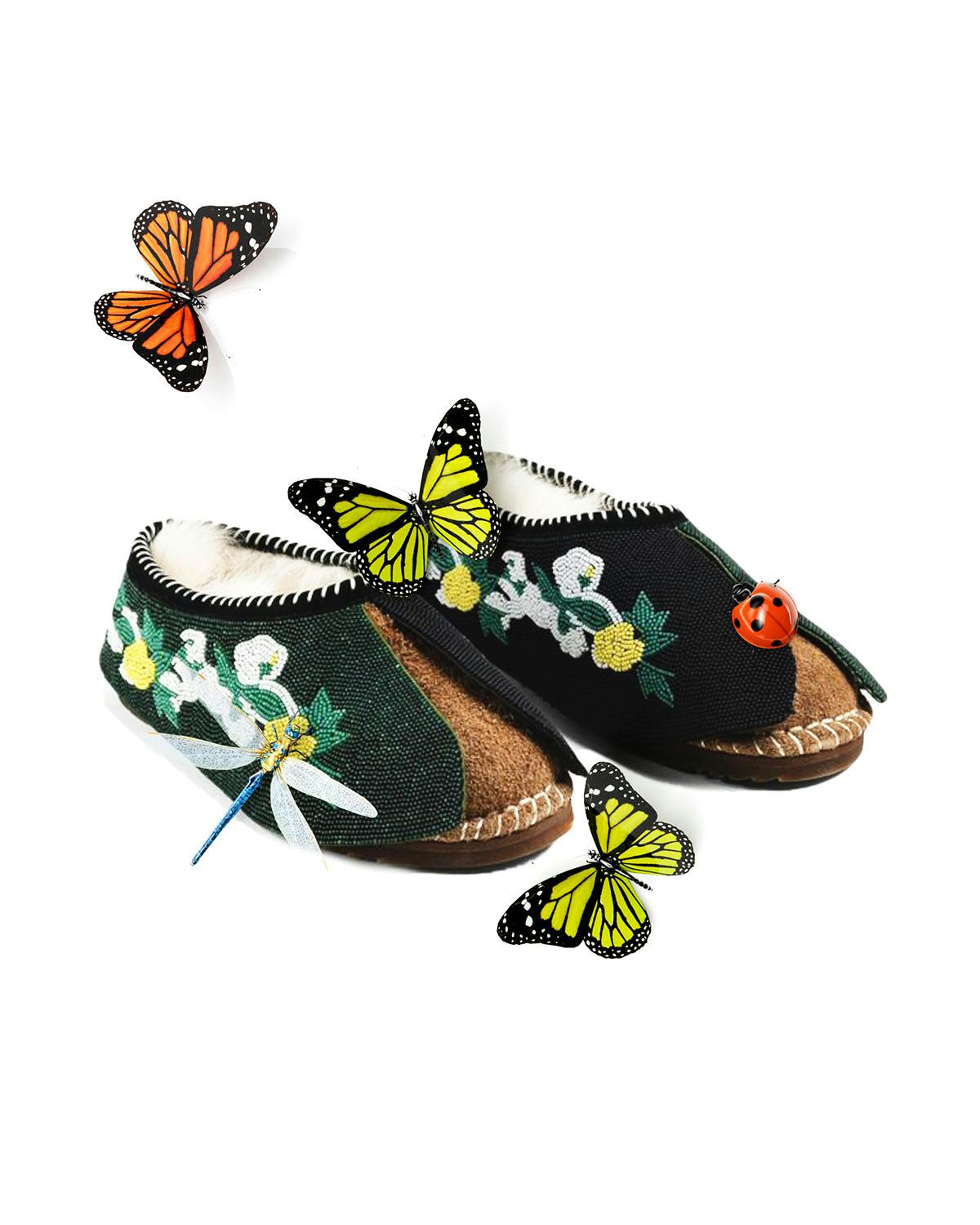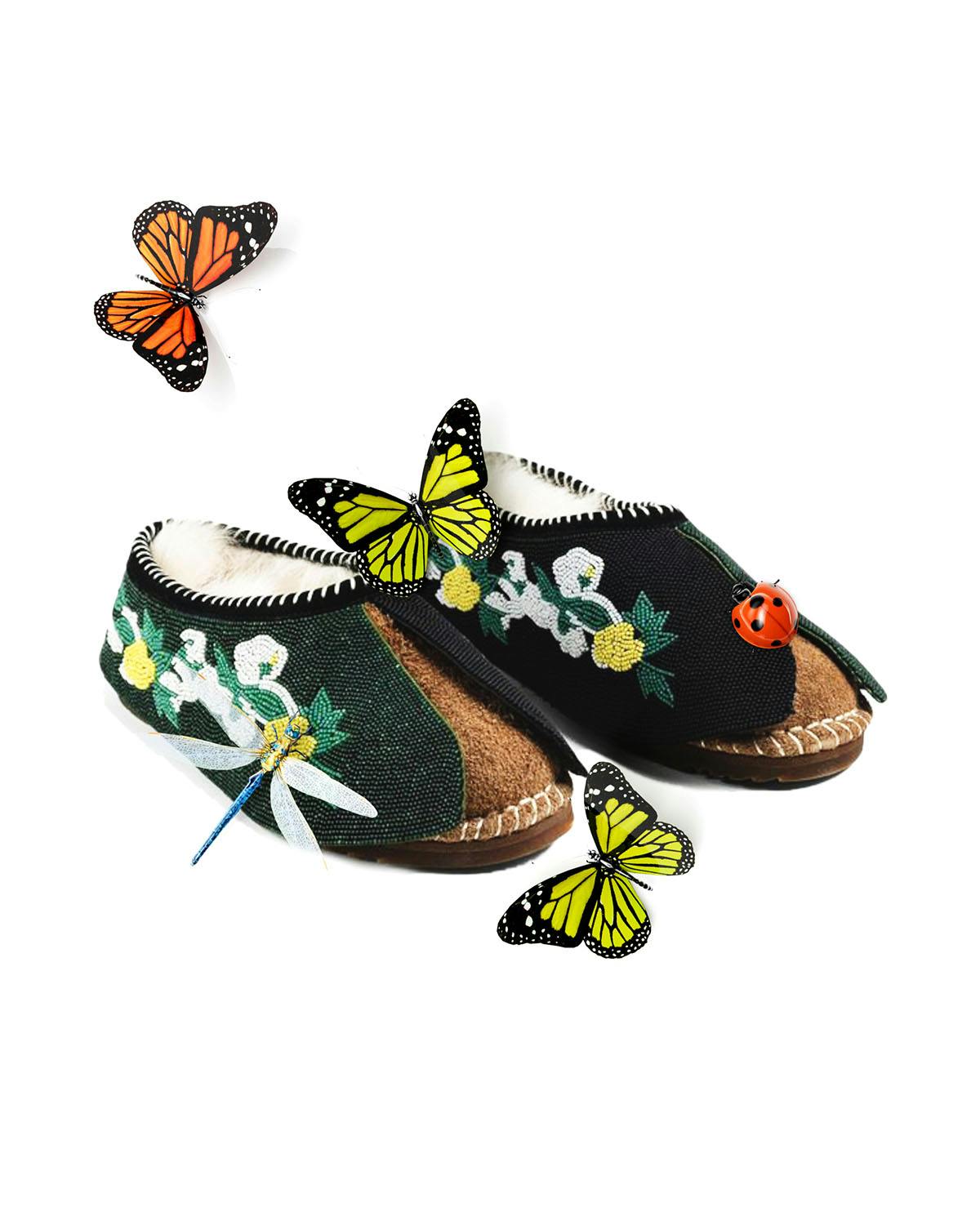 Spring is here. Aside from escaping the frigid cold and warming days, Spring brings with it a need for a refresh. It's time to switch up your rotation — toss away those heavy jackets, chunky snow boots, thick scarves, and any remembrance of frigid windchills. To help you with this closet reset, we have put together a Spring Toolkit with some of the most versatile, layer-friendly, colorful, and rain-ready Spring wear options of 2022.
We've already sung the praises for spring when it comes to sneakers. But, believe it or not, there are people who aren't that into them. And those that just need a little break.
Much like with a white mesh sneaker, you don't want to step out in a pair of Nappa leather loafers if there's even a ten percent chance of rain and snow. Enter — spring, and the chance of wearing real shoes again.
As we reach something near terminal velocity in the world of sneakers, many of us are turning our attention to the next logical step: the post-sneaker world. Whether it be a pair of loafers, mules, or derbies, opting for a classic pair of tried-and-tested footwear styles that you don't need to sign up for raffles or stand in long lines for is an attractive proposition.
Picking the right pair of shoes for spring is actually really easy. It is a forgiving season because a high-quality pair of leather shoes is always the right choice. You're not in danger of overheating in them, but you're also not in too much danger of scuffing the leather or waterlogging them. So, in the spirit of an elevated, post-sneaker spring season, we've rounded up the best shoes for spring.
Shop the best shoes for spring below.
Our Legacy Penny Loafer
As is shown through the course of this article, loafers are the best friend of sneaker haters during spring. Kicking off with a classic pair of penny loafers, these from Our Legacy are kitted out with supple Portuguese leather, a Goodyear welted Vibram sole, and fringe detailing on the upper.
Birkenstock Boston
As trusty as a pair of sneaks, the Birkenstock Boston Mule should be part of everyone's rotation. With the recent Birkenstock boom (and aided by 2 years of homebound life) the Boston has become the style-conscious person's go-to daily ride. Thanks to the cork footbed and high-quality suede upper, this pair feels like a real pair of shoes but has the ease of a pair of slippers.
Sebago Dan Loafers
Sebago has been an icon of prep style since it was founded in 1946. A favorite of Ivy leaguers, the brand's loafers became a crucial component in the archetypal varsity look. This pair boasts a zebra-detailed top side and heel to add punch to the classic black leather build.
Maison Margiela Tabi Slip On
The big heeled boot is most synonymous with Margiela's selection of Tabi shoes, but the label has a number of cleft-toe designs including these spring-ready slip-on shoes.
Church's Fisherman Sandals
Church's might be better known for its heritage leather shoes but the Prada Group-owned company has its sights set on the future. New styles like this Fisherman's sandal (though inspired by traditional designs) are part of a new look for the brand which is epitomized by the announcement of an upcoming collaboration with Off-White™.
Hyusto Mick Loafers
The loafer train isn't slowing down. The classic leather style stole our hearts over recent seasons and with spring approaching, it feels like the right time to dust off our favorite pairs. Hyusto has been bringing contemporary punch to the world of loafers for a while now, and the Mick silhouette is a perfect example. Complete with a Cuban chain hanging across the vamp, they offer up a grungy edge to a prep staple.
Bottega Veneta Round-Toe Slingback Sandals
Bottega Veneta's clog-shaped Slingback Sandals are dominating fashion pages and our minds lately. This no-fuss pair is crafted from wildly comfortable rubber, making them perfect for all events this season, from beaches to bars.
Dries Van Noten Lace-Up Derby Shoes
One for the sophisticated spring 'fits, these brown leather Dries Derbies sit on a chunky black rubber sole.
Lemaire Collapsible-Heel Loafers
These sleek black leather shoes give you the option to become a member of the muleboyz whenever you feel that way inclined through its collapsable heel. Plus, you can always count on Lemaire for expert craftsmanship.
Dr. Martens Vintage 1461
Dr. Martens aren't generally thought of as a spring shoe, but when paired with shorts and white socks (thanks Tyler, The Creator for the inspiration), the boot is a strong spring contender.
Marsèll Cassapana High-Top
Although Marsèll describes these shoes as sneakers, we are including them under the argument that they are far closer to a pair of moccasin boots. And, with their bulky midsole and pastel light blue colorway, they are some of the coolest moccasins we've seen.
Bottega Veneta Rubber Derby Shoes
Riffing on a wellington boot, the shiny rubber material on these derbies turns a classic footwear design into a statement-making style.
Denim Tears x UGG Onia Tasman
As this post has proven, spring is the season that slip-on footwear from mules to loafers rules supreme. For those spring days where the winter chill is lingering in the air, this collaborative pair from Denim Tears and UGG has a fluffy Toscana sheepskin lining.
Grenson Derby Shoes
Rocking a pair of leather derbies during the spring is already a statement, so why not take it one step further and have a pair with cream-colored shearling on the upper.
Want to keep browsing? Head to the Highsnobiety Shop for more products that we love. Highsnobiety has affiliate marketing partnerships, which means we may receive a commission from your purchase.