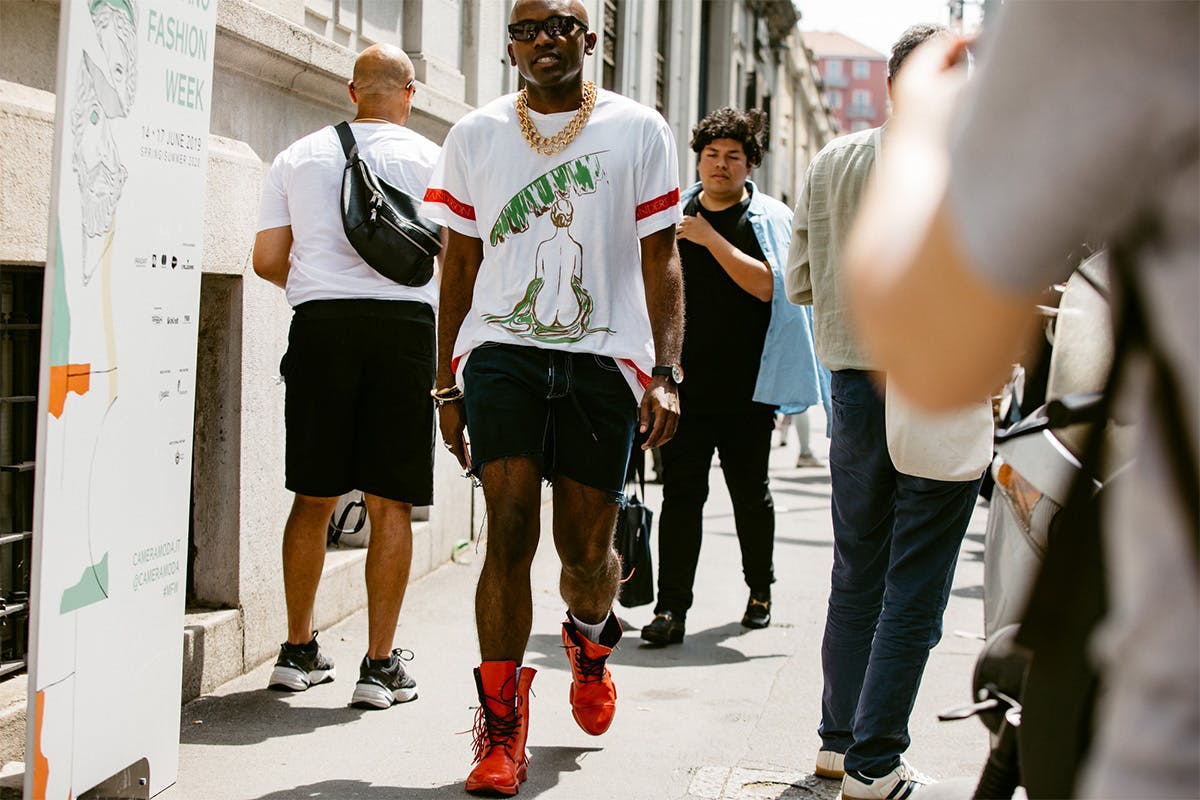 The Highsnobiety Sales Hub is where you'll find the best deals and discounts from the brands and retailers you actually want to shop.
It's shorts season, there's no way around it. Whether you love them or hate them, there's a point every summer where every man wishes he had a nice pair of shorts to let the legs breathe without sacrificing style. And while we've seen a fierce debate on inseam lengths this year, no team has made a convincing argument either way. Here's a convincing argument though: shorts on sale.
No matter whether they're 5-inch or 8-inch inseam, tiny short shorts, or ginormous shorts, we've trawled the net to find the best shorts on sale right now. From utility to prep, there's a style for everyone coming from names like Reese Cooper, EYE/LOEWE/NATURE, Noon Goons, and more. Better still, there's a piece for every budget. You've got no excuses this summer: cop a pair of shorts on sale and get those knees on show.
Shop the best shorts on sale below.
Noon Goons
Burgeoning LA label Noon Goons hits our summer wardrobes with a sporty angle with the color-blocked Foamers Shorts.
Rhude
Exclusive, versatile, luxurious. What more could you want?
Beams Plus
If you're looking for a pair of summer shorts that do just about everything, this pair is it. From sports to the beach and even smarter occasions thanks to the burgundy hue, Beams Plus has got your back this season.
Rick Owens
Probably worth avoiding the beach in this pair.
Reese Cooper
Reese Cooper is one of the brightest names in fashion right now and this pair of shorts exemplifies his signature luxury-utility blend.
7 Days Active
7 Days Active provides the perfect post-run pull-ons with this pair of breathable jersey shorts.
The North face
A buckle closure forms the technical detailing to this pair of The North Face shorts which features a super lightweight shell.
EYE/LOEWE/NATURE
EYE/LOEWE/NATURE is the eco-forward branch of luxury label Loewe. This pair focuses on conserving resources with a fully upcycled build. Old military jackets become an effortless, eye-catching pair perfect for summer.
SMR Days
Founded by three fashion industry veterans, SMR Days pieces feature all the tiny details you've always wanted. This pair looks to prep style as its refined foundation and it's perfect in every way.
Phipps
Escape into nature and make sure you're sporting this pair of hard-wearing Dad Shorts from Phipps.
Bianca Saunders
Bianca Saunders gives an old pair of Wrangler cutoffs new life with expert tailoring.
Acne Studios
Masters of the understatement, Acne Studios proves its subtle Scandi roots with this pair of clean, detail-free shorts.
Want to keep browsing? Head to the Highsnobiety Shop for more products that we love. Highsnobiety has affiliate marketing partnerships, which means we may receive a commission from your purchase.