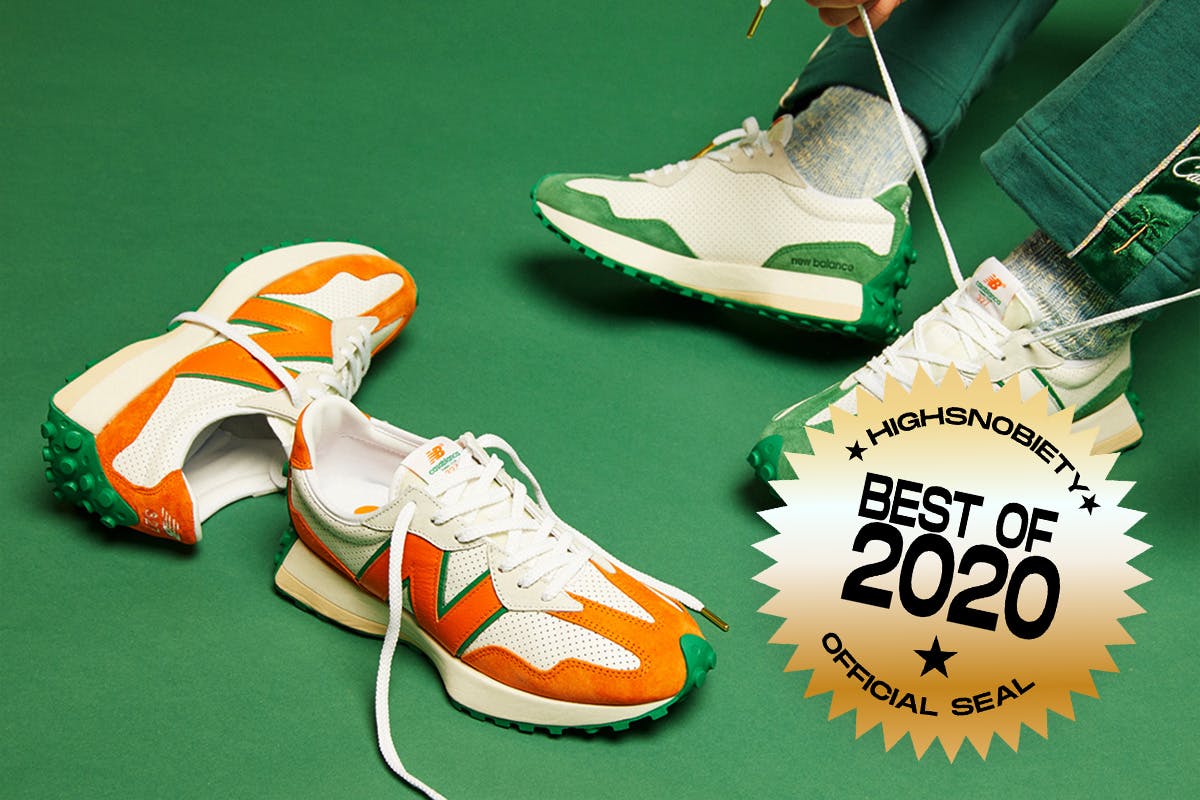 This year was probably the most anti-sneaker year in existence. Not because there weren't any good sneakers released — there were a lot — but because we were stuck inside more than ever before and didn't really have the same need for sneakers as in years prior.
Still, when mid-December comes along, hot takes on which sneaker release really was the best start flying around the Highsnobiety offices, slack channels, and Zoom calls. The beauty of our world is that so much of it is so damn subjective. One man's trash is literally another man's sneaker of the year.
That's why we couldn't possibly crown just a single winner this year. In the end, we decided to go with the roundtable approach and I, for one, am incredibly happy to see that every single nomination was unique. That either means we'll never be able to agree on anything or that our tastes cover most of what the sneaker world had to offer this year.
Without further ado, scroll through the Highsnobiety team's picks for sneaker of the year 2020: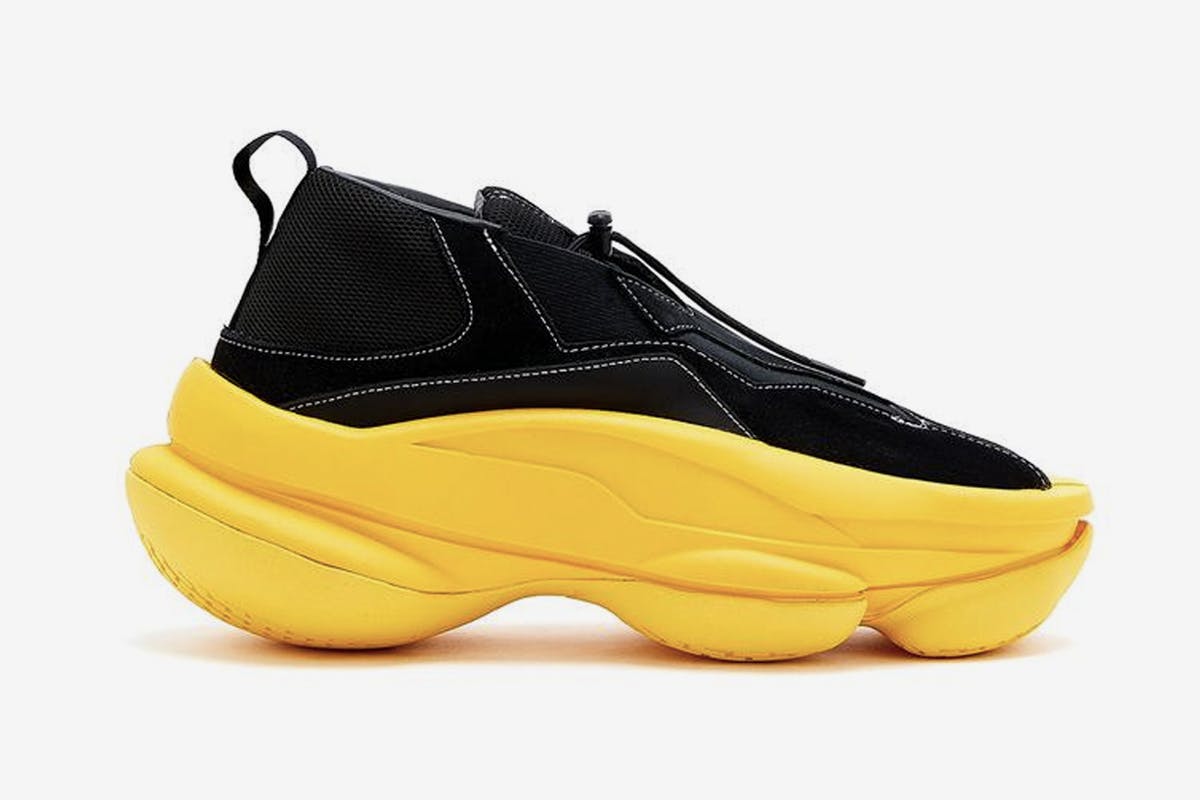 Noah Thomas, Associate Editor
Pyer Moss Sculpt
I have to give it to Pyer Moss' Sculpt sneaker. The construction is like no other shoe I have ever seen. The bold yellow also contrasts amazingly with both the white and black colorway. It gives them less of a spacey futuristic feel and more of an abstract structure. I also love when the sole on sneakers is more dominating than the upper. It is a progressive and highly tasteful way to move footwear forward.
Tim Suen, Social Media Editor
Denham x Nike Air Max 1
While I'm not an Air Max fan by any means (I don't own a single pair), the Air Max 1 by the Dutch denim purveyor is truly stunning. In fact, I can't recall a pair of Air Max 1s from the last half-decade that are as memorable as these. From the fabrics used to the way the Boro stitching has been effortlessly executed, it checks all the boxes of what constitutes a good shoe.
Graeme Campbell, Style Editor
Slam Jam x ASICS Novablast
I'm a sucker for a workhorse kick that is stylish enough to wear out and about as well as at the gym. Luca and the Slam Jam team had me at the glittery laces.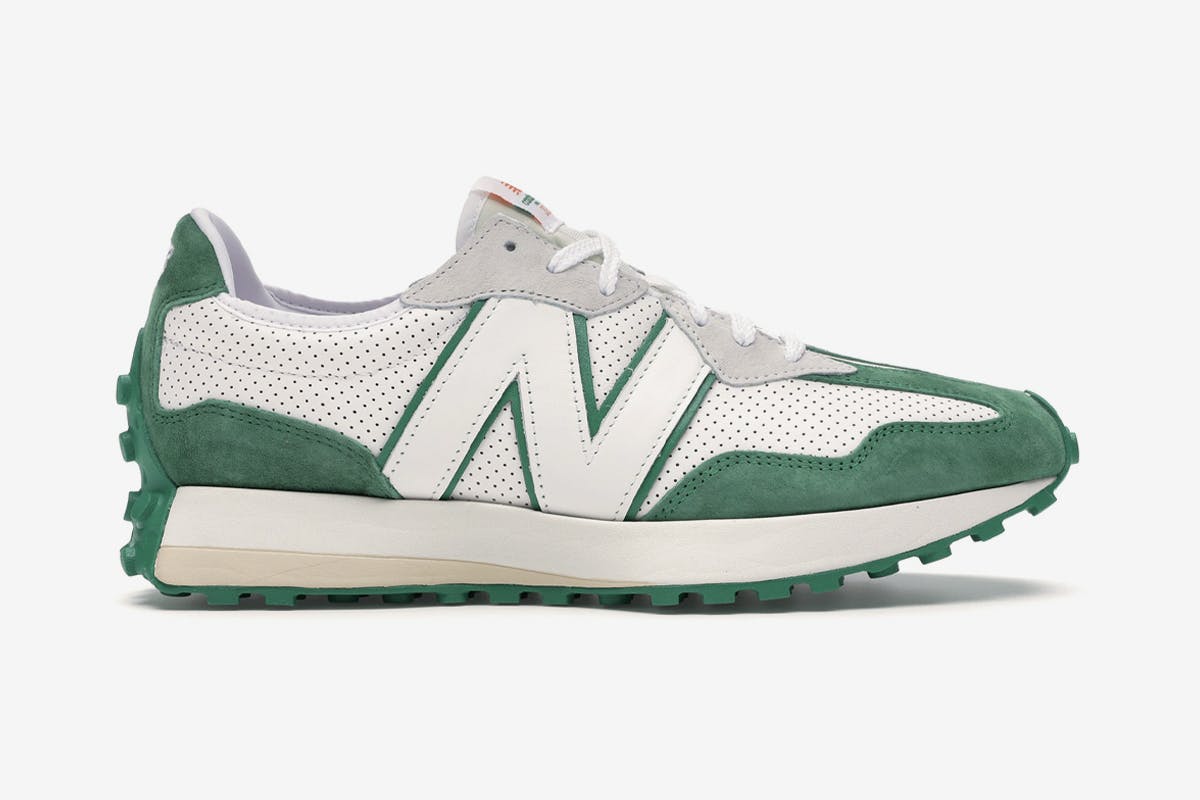 Fabian Gorsler, Sportswear Editor
New Balance 327
The New Balance 327 arrived with a bang as part of Casablanca's SS20 collection and was passed around the collaboration table the rest of the year. While the silhouette may have lost some momentum going into the European winter months — it's most definitely a summer shoe and one could argue that there have been too many colorways released — it's still the best model 2020 had to offer. It's rare that such an unassuming sneaker without any hype attached to it makes such a bang; its entrance was akin to Linsanity, when Jeremy Lin seemingly came out of nowhere to become a cult hero for the NY Knicks. Aw man, now I'm reminiscing.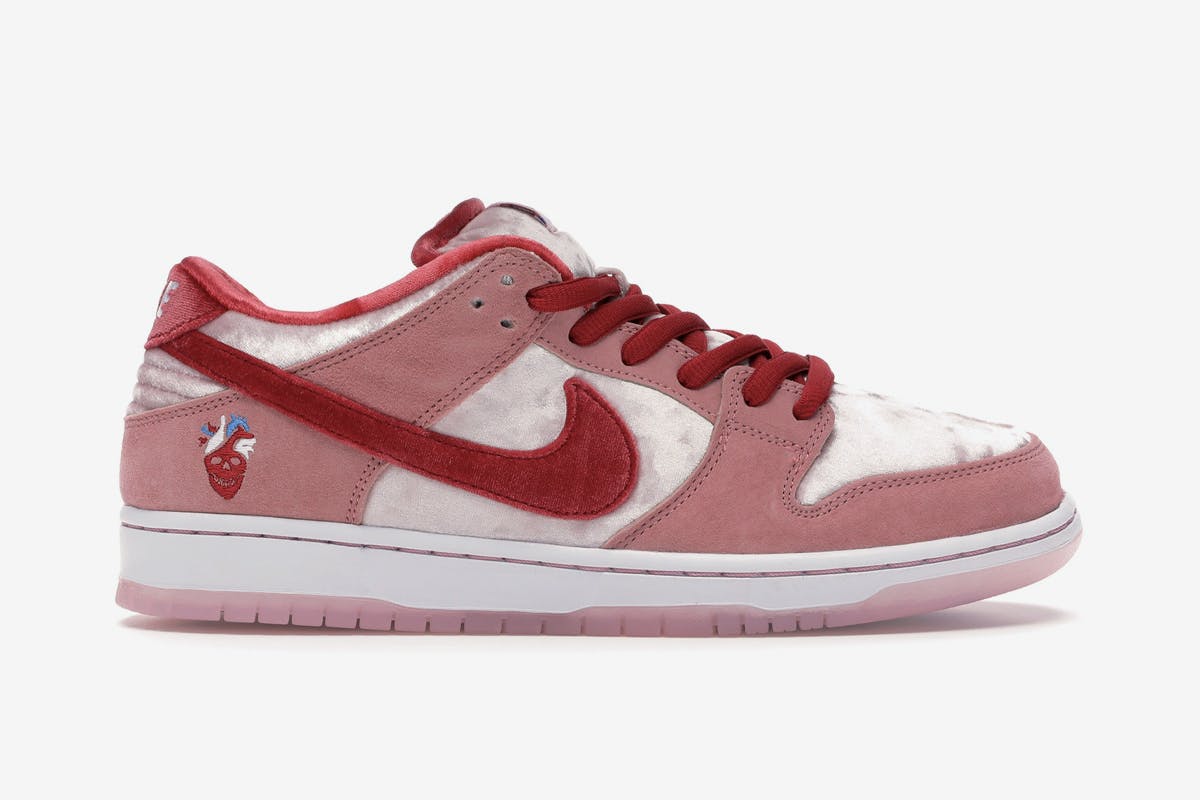 Rhianna Matthews, Content Curator
StrangeLove Skateboards x Nike SB Dunk Low
I instantly fell in love with this pair by Todd Bratrud and Sean Cliver. It's the type of sneaker that makes you feel some sort of way when wearing it. Creative, flirty, visionary, and everything in between. The material and color execution takes things to a whole new level with the buttery suede overlaying the crushed velvet. So so good. Chaotic creativity with an amazing outcome.
Louis Almond, Shopping Editor
Packer x Reebok Trinity Premier
This year played host to a few new sneakers that looked like they'd come straight from the dusty plains of a Mad Max film — if the people in Mad Max wore nice shoes, that is. I loved all such sneakers, and it was agonizing to pick between this and the Li-Ning x Random Identities release. This Cyberpunk-esque shoe just pipped it. The color combinations are to die for.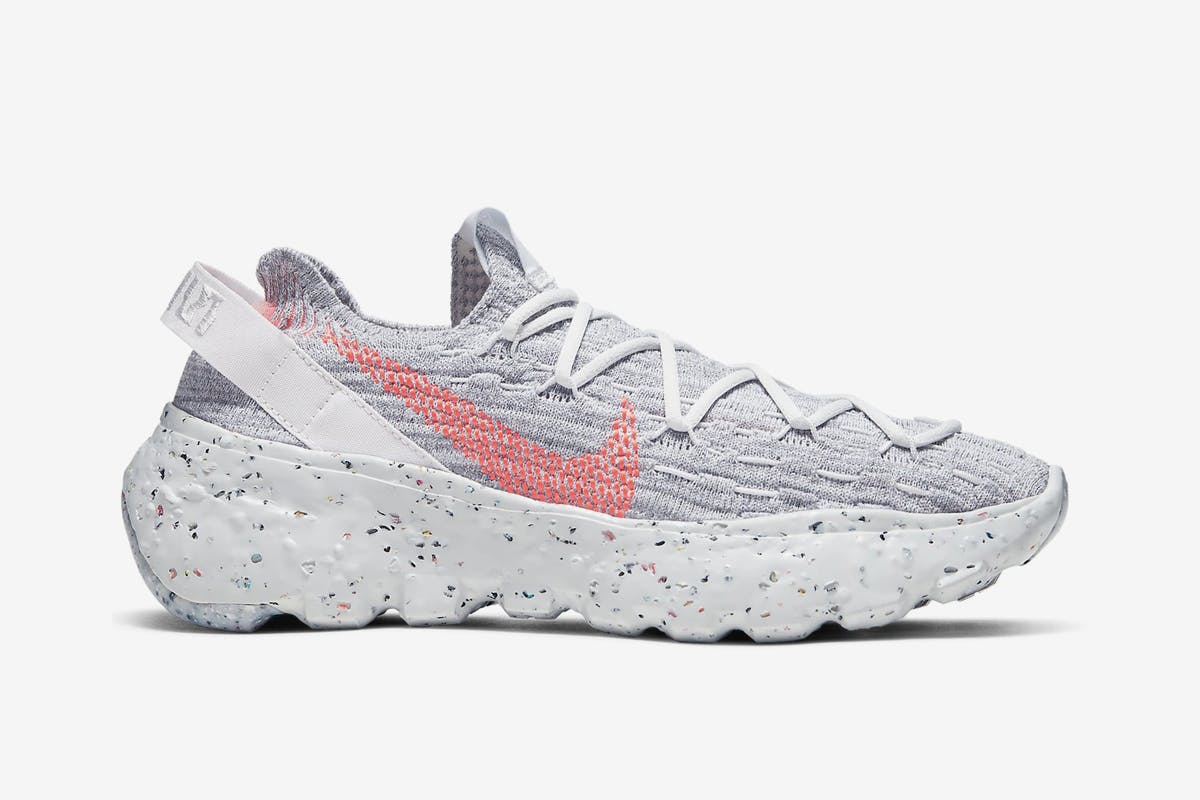 Lucy Thorpe, Branded Content Editor
Nike Space Hippie 04
Environmentally-conscious sneakers don't often make the cut for best sneakers of the year, but Nike's post-apocalyptic Space Hippie Collection is worthy of a 2020 mention. The sneakers' eco-credentials are high — they have the lowest carbon footprint of any Nike sneaker — but what really makes it one of 2020's most important releases is that it actually looks good, too. Considering the state of the planet and our insatiable consumption habits, we need brands to step up, so here's to more eco sneakers from the Swoosh in 2021.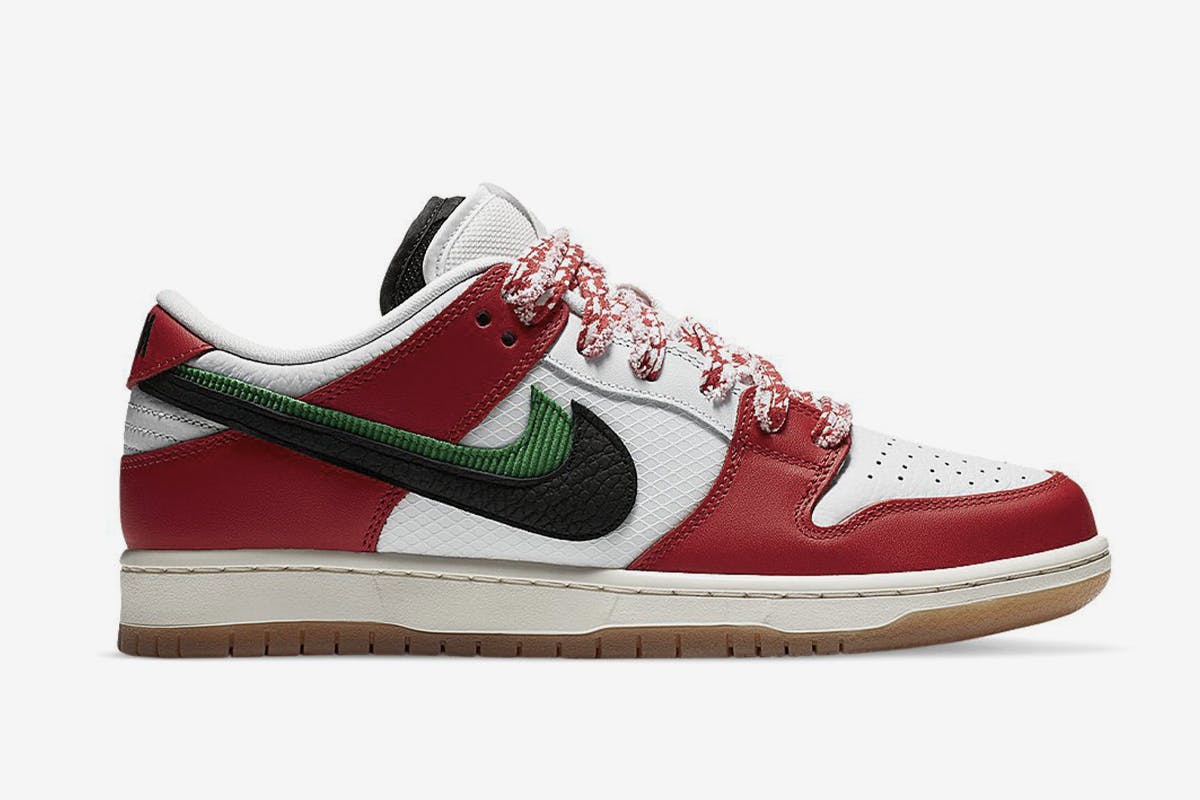 Anders Schans, Affiliate Activations & Analytics Manager
Nike SB Dunk Low x Frame "Habibi"
I know, picking a Dunk as shoe of the year 2020 epitomizes "jumping on the bandwagon," but it's been such a strong year for Dunks. Whereas Ben & Jerry's and the Grateful Dead came through and made shoes for kids, Dubai-based Frame made something wearable with an authentic story. Not only does the collaborative Dunk embrace the rich history of the Arabic region and language, but the messaging is also wrapped in a compelling design, featuring a double Swoosh. Frame got it right.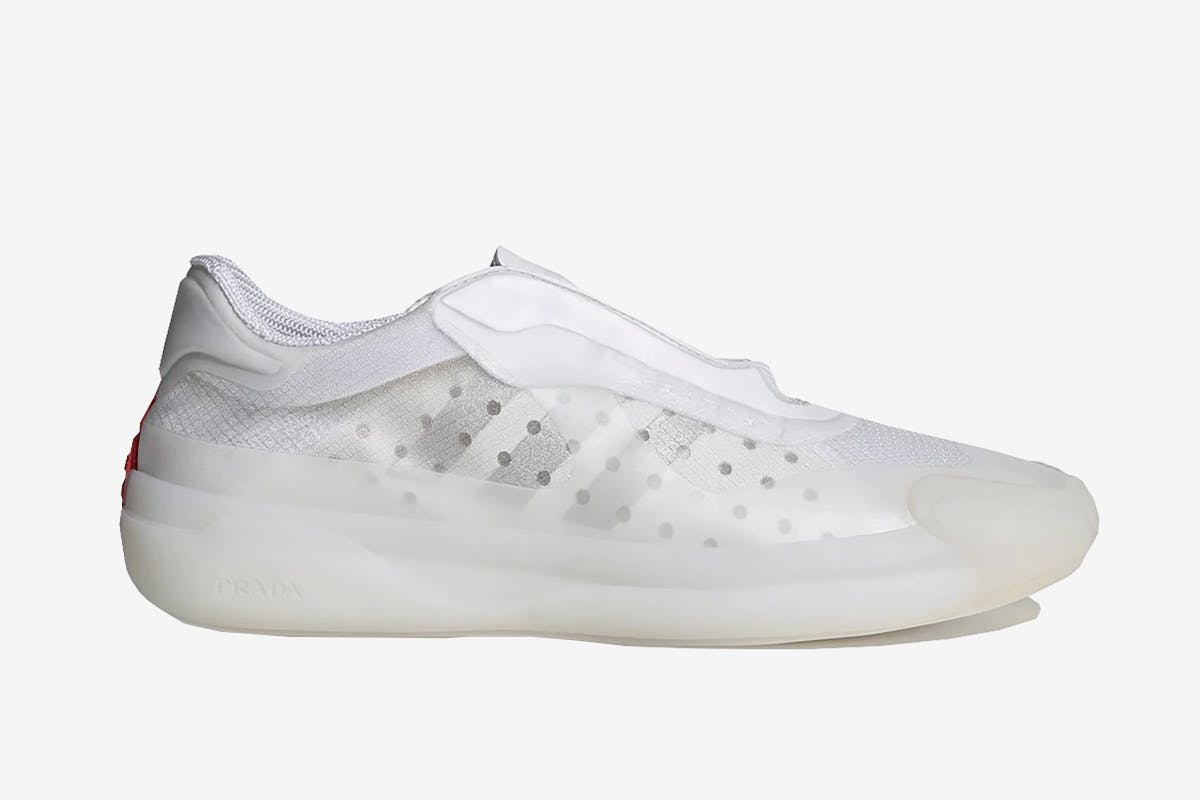 Herbert Hofmann, Creative Director & Head of Buying
adidas x Prada Luna Rossa
This year, I think every one of our sneaker purchases was more considered than ever before and we all second-guessed if we actually need them in our lives (at home). If I had to pick one pair, I immediately think of the adidas Prada Luna Rossa release. It's simple, stripped back, and pays homage to both signature shapes and lines from Prada and adidas' performance expertise. I'm certainly not happy about the price point — that could have been a bit more charming.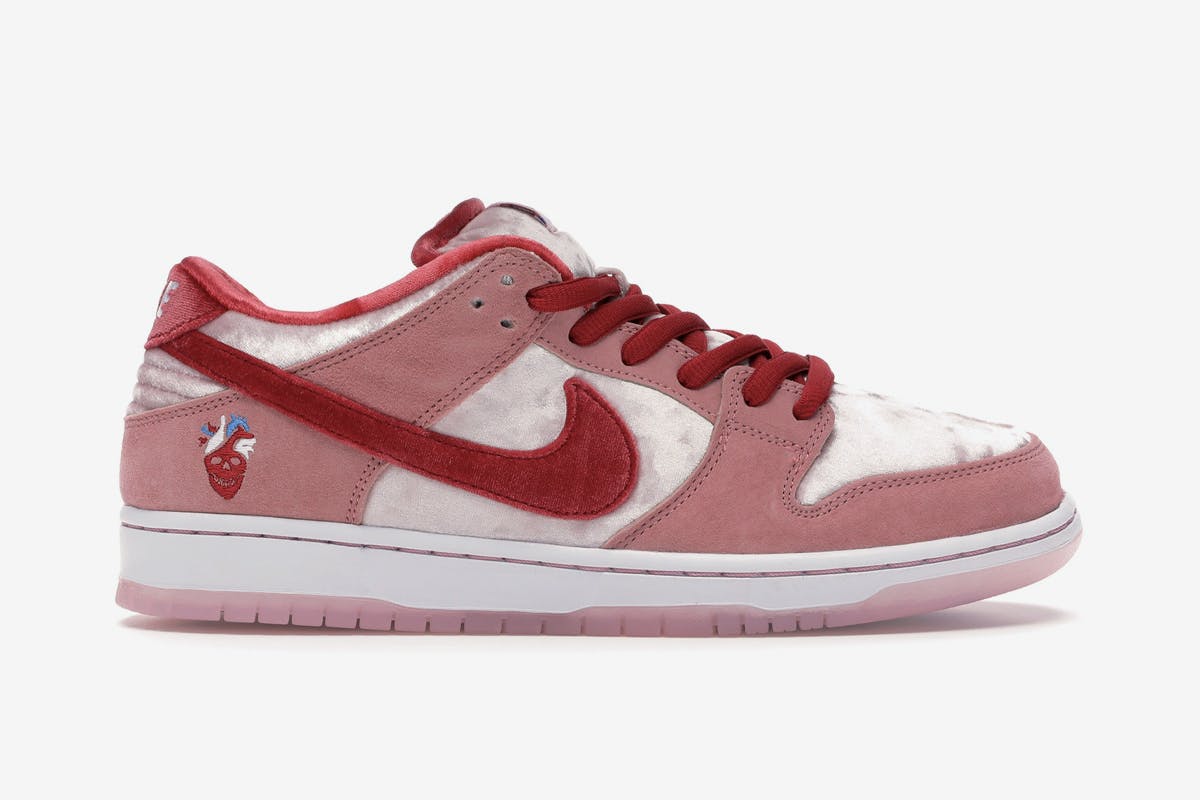 Highsnobiety Community Pick
StrangeLove Skateboards x Nike SB Dunk Low
We asked on Instagram and you answered. Our community's pick for the best sneaker of the year goes to StrangeLove's lush, velvety Valentine's Day-inspired Dunk Low.
To stay updated on everything happening in the sneaker world, follow @highsnobietysneakers on Instagram, check our sneaker release date calendar, and subscribe to our sneaker chatbot on Facebook to receive lightning-quick updates to your inbox.
2020 was the year when so much didn't happen — sometimes it was disappointing, sometimes it came as a relief. From sporting events to sex parties, Highsnobiety's latest collection "This Never Happened" is built around the events — big and small — that didn't happen this year. Dropping December 28 exclusively at our online store.
Shop 'This Never Happened'