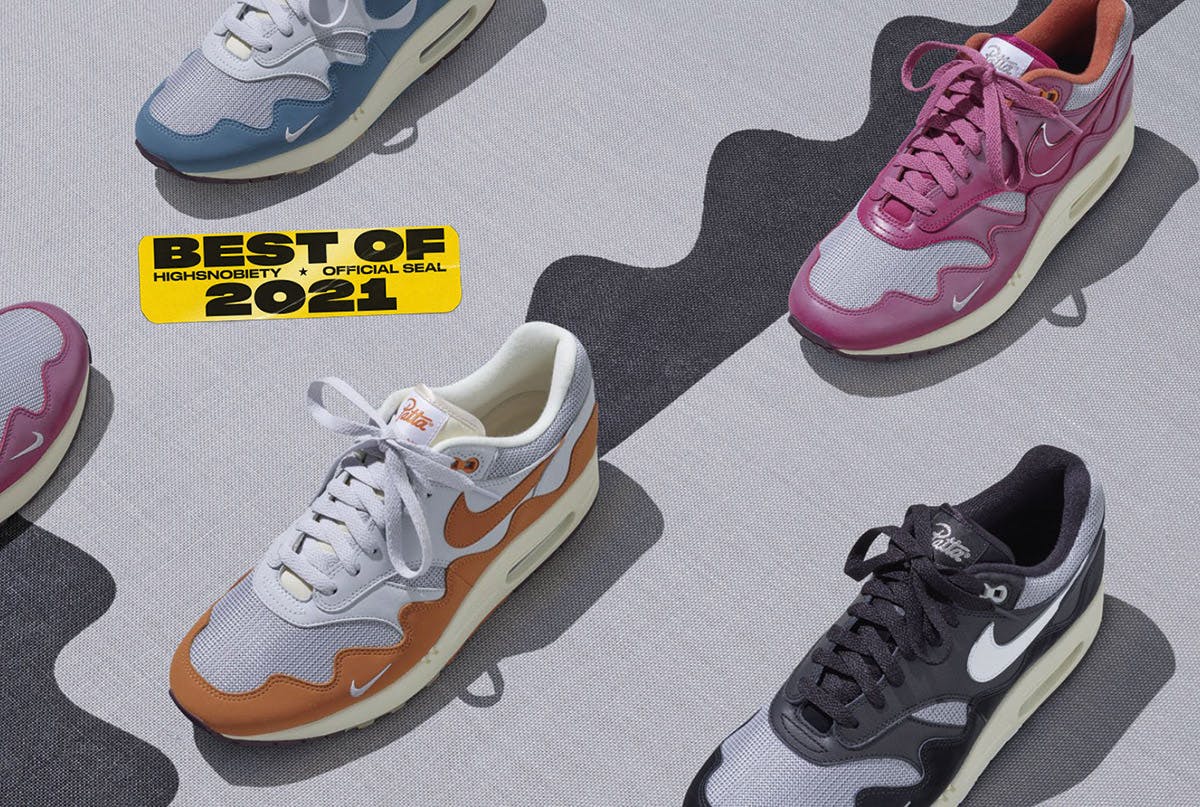 It's that time of the year again. With (most) of this year's sneaker releases done and dusted, members of the community are sharing their top drops of the year. Of course, we couldn't resist getting in on the fun and sharing some of our favorite sneakers of 2021.
At Highsnobiety, we cover an incredible array of sneakers and footwear styles throughout the year. A quick scroll through our pages will show you everything from hyped drops and general releases from sportswear companies to luxury brands' efforts. To narrow that selection down to just ten sneakers is near impossible.
Below, we've listed what we believe to be the best sneaker releases of 2021, with a short explanation as to why each style has made it onto the list. Scroll through, and let us know your thoughts and what sneakers would have made your list.
10. Kiko Kostadinov ASICS GEL-Quantum Levitrack
Kiko Kostadinov's ASICS GEL-Quantum Levitrack deserves a place in our top 10 for its wildly futuristic shape alone. The GEL midsole is unlike anything we've seen from ASICS before and, when you slip them on, you realize the comfort is unparalleled as well. Kostadinov has always had a knack for turning performance into lifestyle in a way that blurred the lines and appealed to a vastly diverse range of sneakerheads. The GEL-Quantum Levitrack is probably his most divisive design to date, but it has us itching for more in 2022.
9. Auralee x New Balance 550
The New Balance 550 has stormed the scene since the model's reintroduction to the market via New Balance's long-term partnership with Aimé Leon Dore. Whereas previously, New Balance's most popular sneakers were some combination of the 900 series, the 1500, and the 574, the 550 has definitely pushed its way onto the brand's Mount Rushmore of sneaker styles. This year's collaboration with Auralee was the model's best. Not only was it a Japan-exclusive, but the muted colorway offered something new and previously unseen on the model.
8. Patta x Nike Air Max 1
Patta has had a strong year, kicking it off with a collaborative 991 and finishing it off with a four-pack of Nike Air Max 1s. With the model celebrating its anniversary next year, it only made sense that the Swoosh tapped one of the best Air Max 1 collaborators in history in Patta to rework the model. The updated mudguard paneling is so minor, yet makes you feel like you're looking at a brand-new shoe. Because Patta was able to reinvent a classic without straying too far from the original, the collaborative Air Max 1 "The Wave" makes our list.
7. Bad Bunny x adidas Originals Forum Low
When it comes to community-dominating hype, adidas Originals has struggled to compete with New Balance and Nike in recent years. That's no secret. But signing Bad Bunny to the brand and dropping a trio of incredibly sought-after Forum Low collaborations with the global superstar could prove to be another tipping point for adidas. Bad Bunny's Forums were the most popular shoe when they dropped earlier this year, with StockX data showing that it was adidas' best-ever non-YEEZY drop with regard to price premium performance. If you're going to include an adidas sneaker in your top 10 list, it's gotta be a Bad Bunny Forum.
6. Joe FreshGoods x New Balance 990v3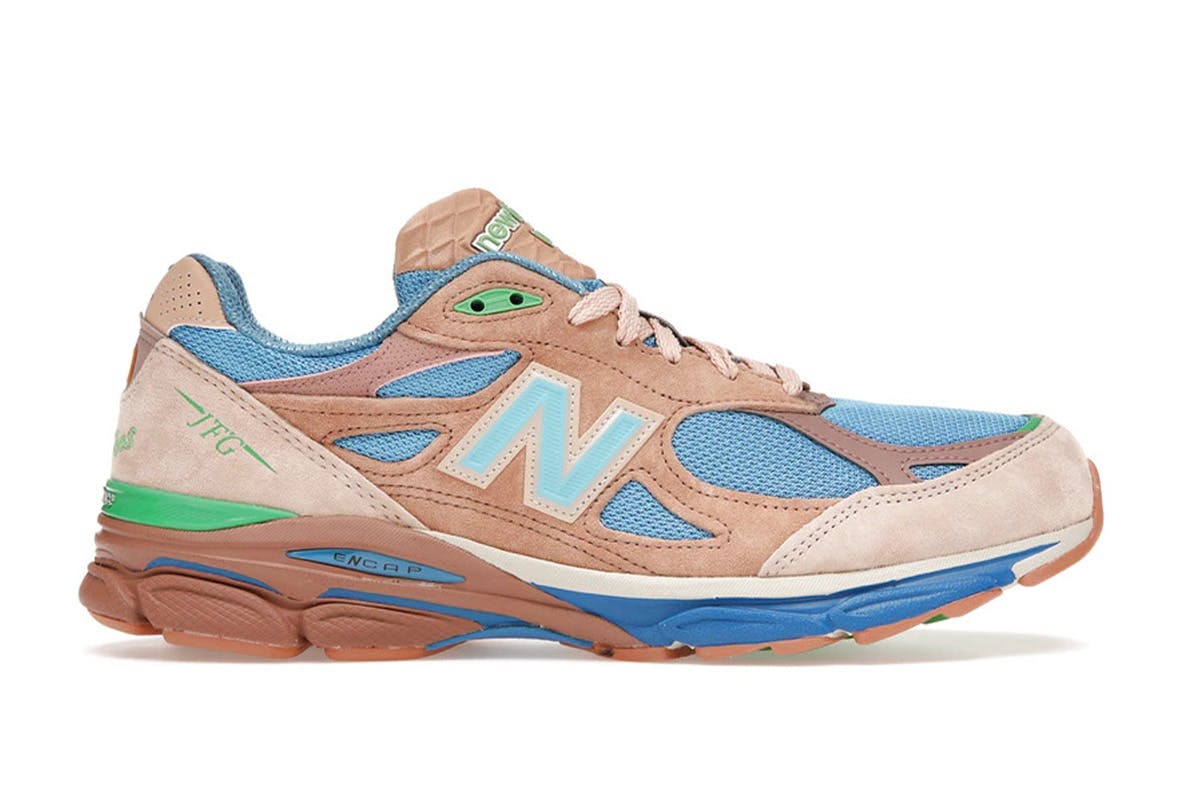 Who would have thought that green, blue, and brown go so well together? Joe FreshGoods knew, which is why the collaborative New Balance 990v3 makes this list. The New England brand has been pushing its lineup of 990s hard this year, with the OG colorways dropping in all four previous versions alongside a host of collaborations. Joe FreshGoods' 990v3 might not be everyone's favorite (and to be honest, with JJJJound, Kith, and Bodega, there were a lot of other good options), but its wild colorway literally stands out from the rest.
5. COMME des GARÇONS x Nike Air Foamposite
COMME des GARÇONS' Air Foamposite is monumental in the sense that two extremely opposite worlds have crashed into each other in the making of this shoe. CDG was able to add its luxe touch to a shoe that has been anything but, without compromising what makes the Foamposite so beloved: its rugged, all-weather, hard-shell aesthetic. The subtle updates to the Foam's upper, and the classic all-black and all-white colorways elevate the CDG Foamposite to a new level.
4. adidas YEEZY Foam Runner
While the original adidas YEEZY Foam Runner colorway dropped in late 2020, the style wasn't really widely available until this year. As far as Kanye West designs go, the Foam Runner completely embodies what YEEZY is all about. It was incredibly divisive when it was teased. It was clowned and made fun of ahead of its release, but sold out and is now selling for exorbitant prices on the resale market. Another Ye masterclass in how to embed an all-new design securely into our culture.
3. A Ma Maniere x Nike Air Jordan 3
James Whitner's The Whitaker Group is one of the industry's premier storytellers. His team has shown the community how to successfully combine product and purpose. Not only do his various retail locations' collaborations always tell a potent and critical story, but the product itself is also always incredibly well-thought-out and aesthetically pleasing. The A Ma Maniere Air Jordan 3 was technically a women's release, but it was so perfectly executed that everyone wanted a pair. Add an emotional backstory that many of us can relate to, and you've got yourself one of the shoes of the year.
2. Off-White™ x Nike Air Jordan 2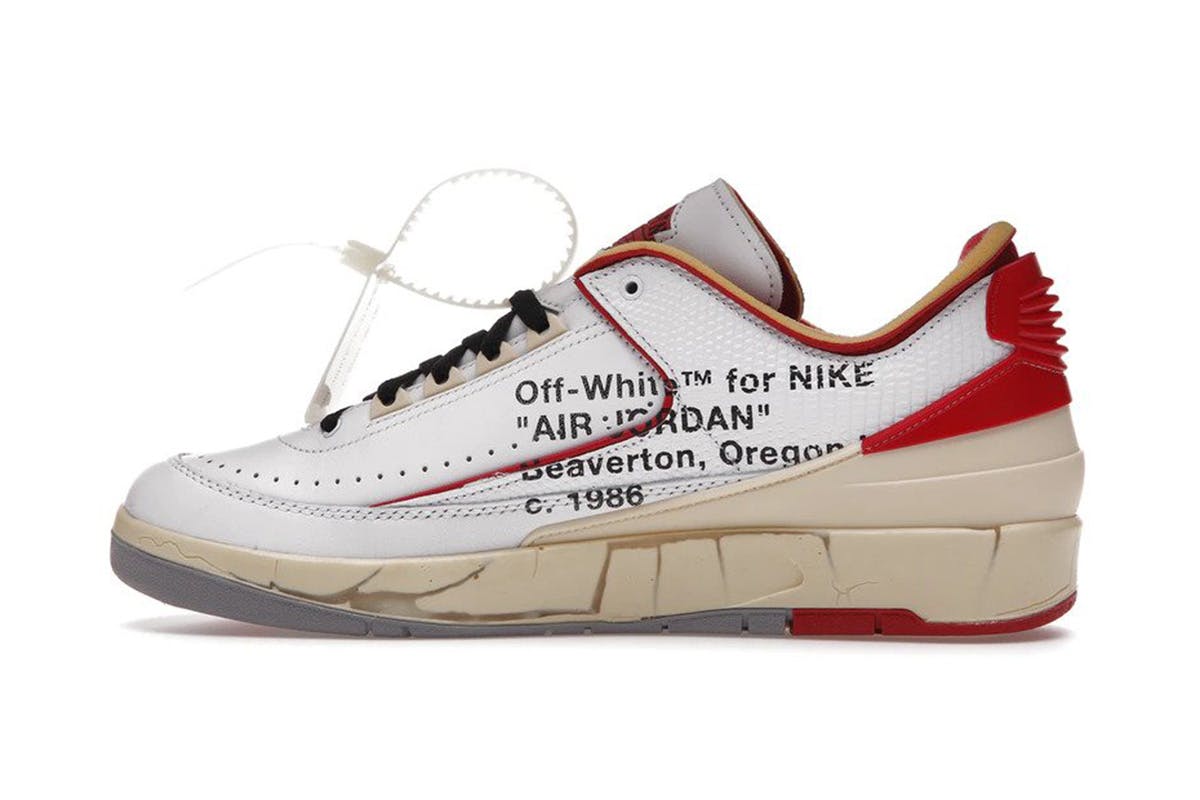 The Nike Air Jordan 2 is usually one of Michael Jordan's least-loved signature models, making its appearance so high on this list a surprise. But the Off-White™ collaboration deserves this spot for several reasons. First, its significance as the last Nike collaboration to be released before Virgil Abloh's tragic untimely passing cannot be understated. Second, and more importantly, the effort Abloh put into designing this pair makes it a worthwhile contender for the top 10. The faux cracks in the midsole were taken from an archival pair of Jordan's own AJ 2, while it's the first Off-White™ x Nike shoe to feature MJ's signature. Overall, the inspiration for the pair, the fact that it wouldn't be most peoples' go-to Air Jordan to collaborate on, and Abloh's lasting genius make this one of the most important releases of 2021.
1. New Balance 2002r "Refined Future" (Protection Pack)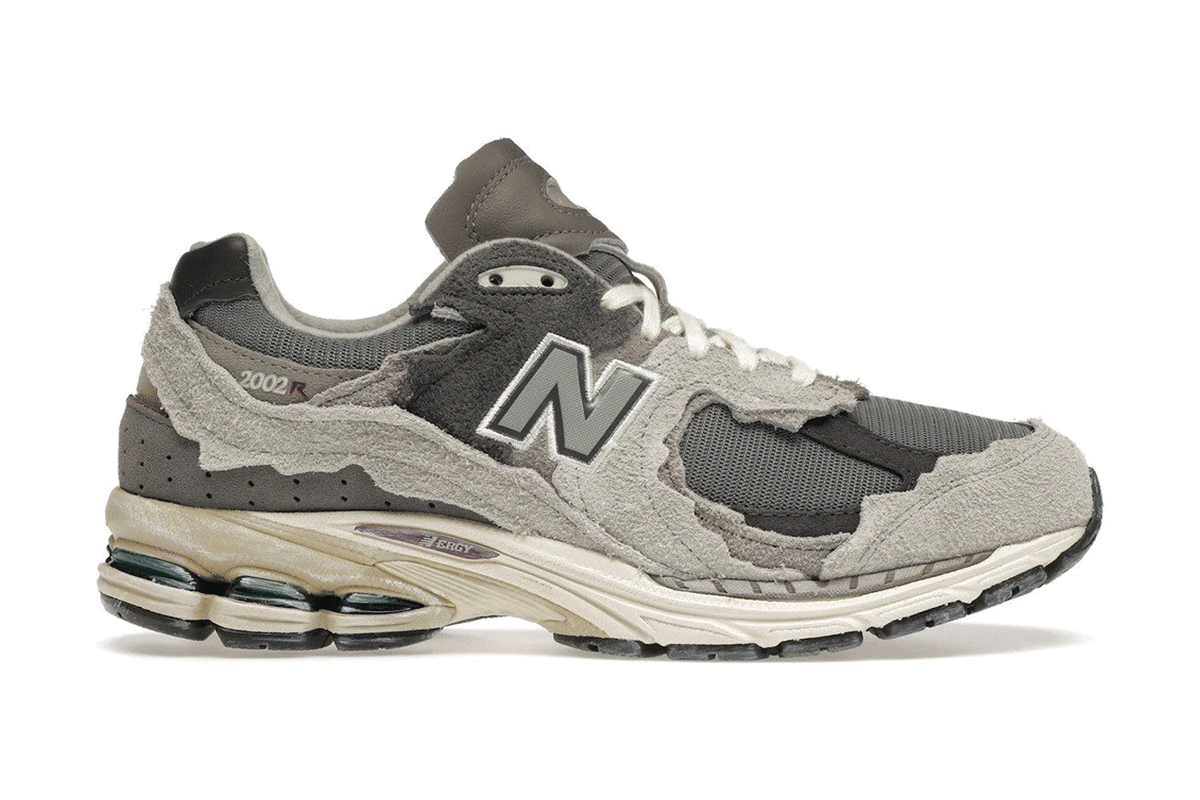 To the team at Highsnobiety, no sneaker release comes close to the success the "Refined Future" (aka Protection Pack) New Balance 2002r enjoyed in 2021. The pack, which comprised three colorways that are impossible to rank, was a general release sneaker, making the overwhelming reaction to it even more surprising. It sold out immediately wherever it dropped and dominated all of our Instagram feeds for weeks before and after the release.
Want to keep browsing? Check out our complete list of the best sneaker brands, most comfortable sneakers, and best basketball shoes.