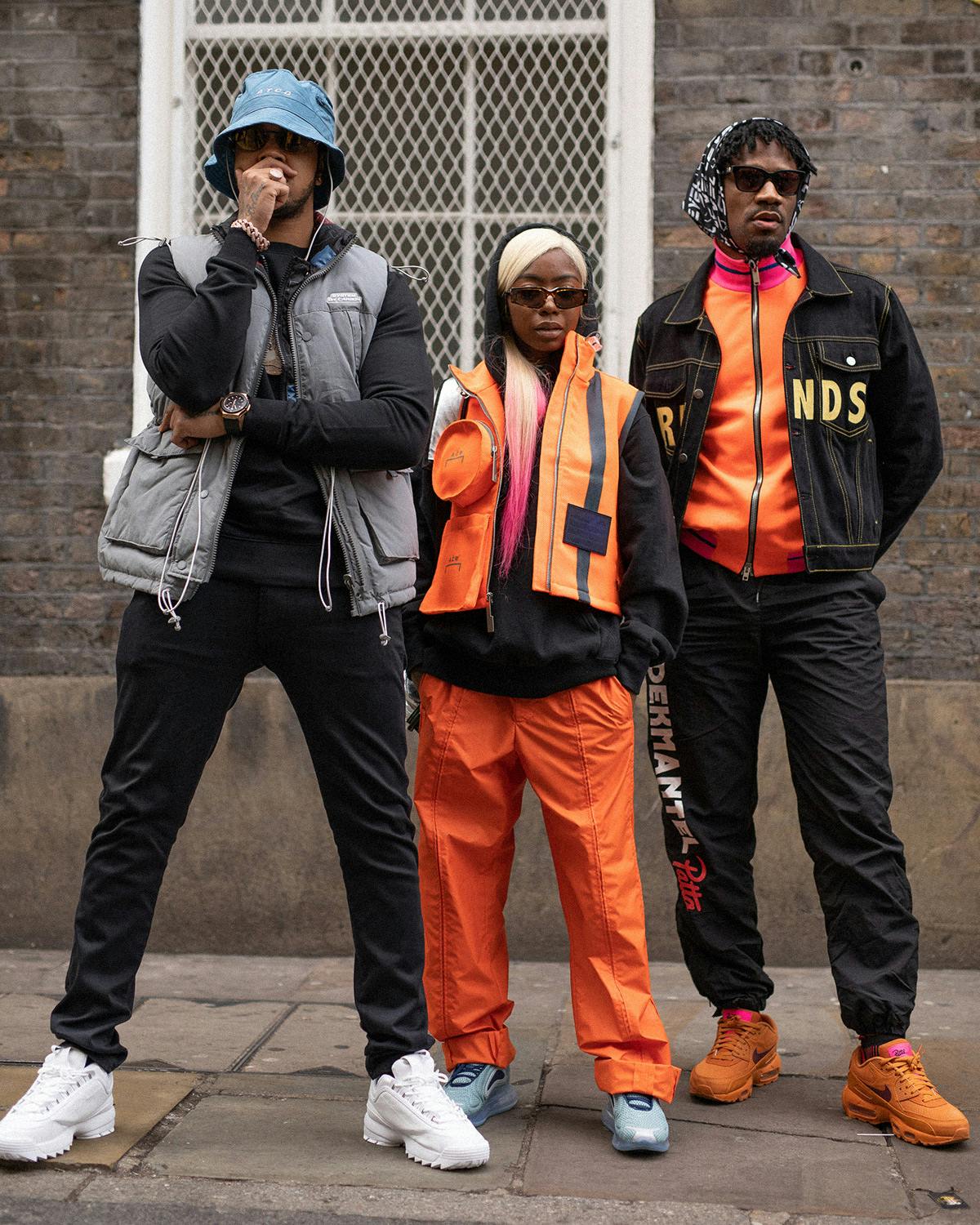 Tracksuits are one of the most intriguing garments because of their inherent bipolar nature. They exist on both ends of several spectrums. Due to its clearly sports-influenced and very informal origin, a tracksuit is a primarily casual garment associated with relaxing and lounging, though at the same time it can also be worn during high-intensity activities such as sport
Another tracksuit oxymoron, if you will, is that they are often associated with the working class, though in recent times a new generation of wealthy consumers has adopted them as their uniform of choice. Tracksuits are simultaneously humble and a statement that you're comfortable enough to rest on your laurels — while wearing a $1,500 tracksuit.
Perhaps this is why tracksuits are one of the staple pieces in today's wardrobes, along with the fact that they are easy to style, comfortable to wear, and — usually — inexpensive. Traditionally, an unspoken rule of wearing tracksuits was that top and bottom had to match. Brands, and most certainly colors, had to match. This is no longer the case, however, as we've seen some of Instagram and Fashion Week's most stylish turn up in mismatched tracksuits or a sweatshirt top and tracksuit bottom.
Check out some of our favorite tracksuits and how to style them below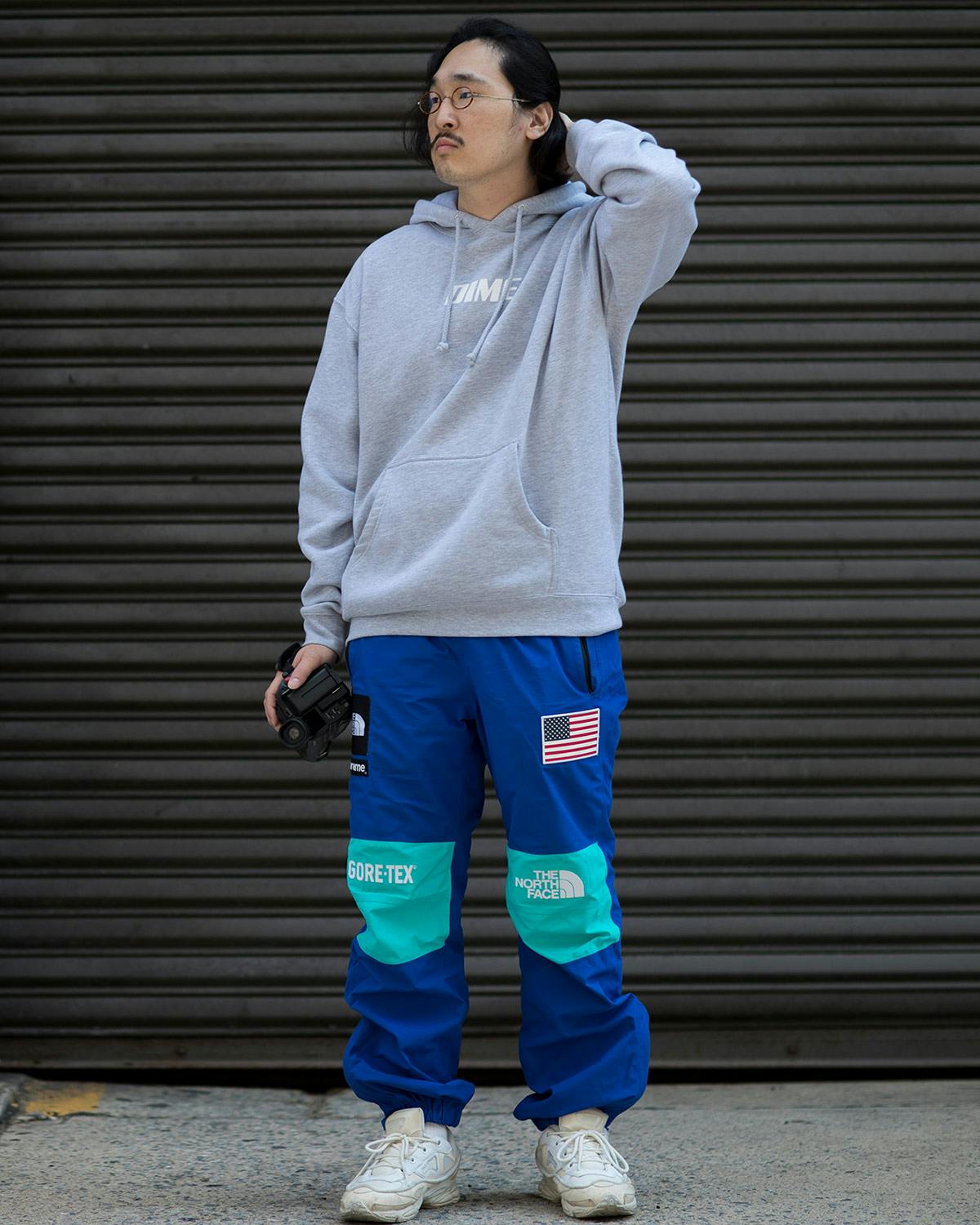 Shop the look below
If you're a regular Highsnobiety reader, you'll know that Stüssy and The North Face are two of our favorite brands for a myriad of reasons. Mainly, though, we respect taht both brands are absolute leaders in their worlds and stay in their lane, hardly deviating from the tried and true method. Here, we mix a rather subdued grey hoodie from Stüssy with a bright pair of Futurelight pants from The North Face. The neutral grey tone of the upper helps balance the eye-catching pink of the bottom and makes for a solid fit.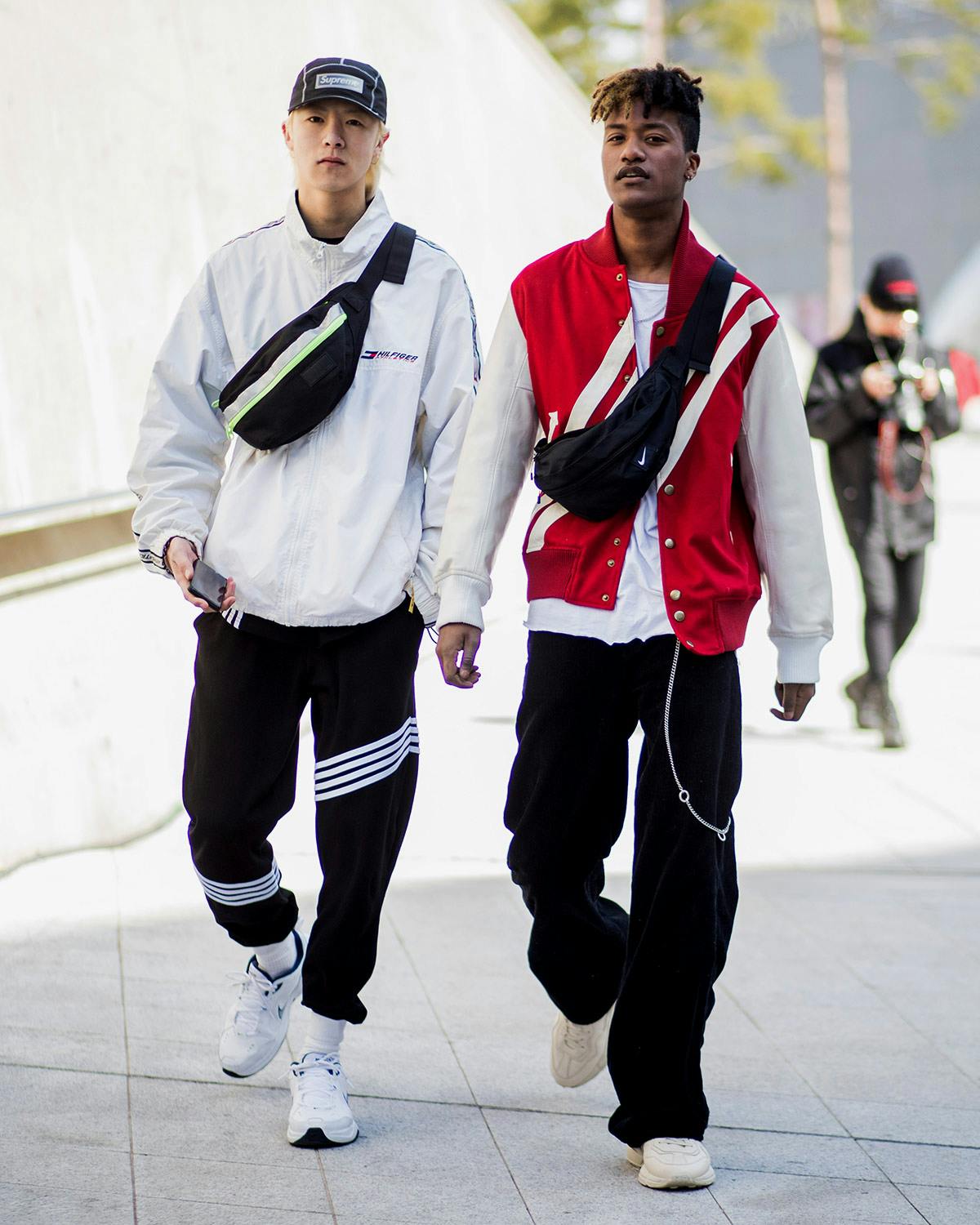 Shop the look below
Next, we take the best from the west and add a little Japanese flavor via Needles' velour lounge pants. The mustard yellow bottoms contrast the black and white Rhude top, creating a clear division between legs and body, opening up the opportunity to play with different sizes and silhouettes to create a legendary tracksuit fit.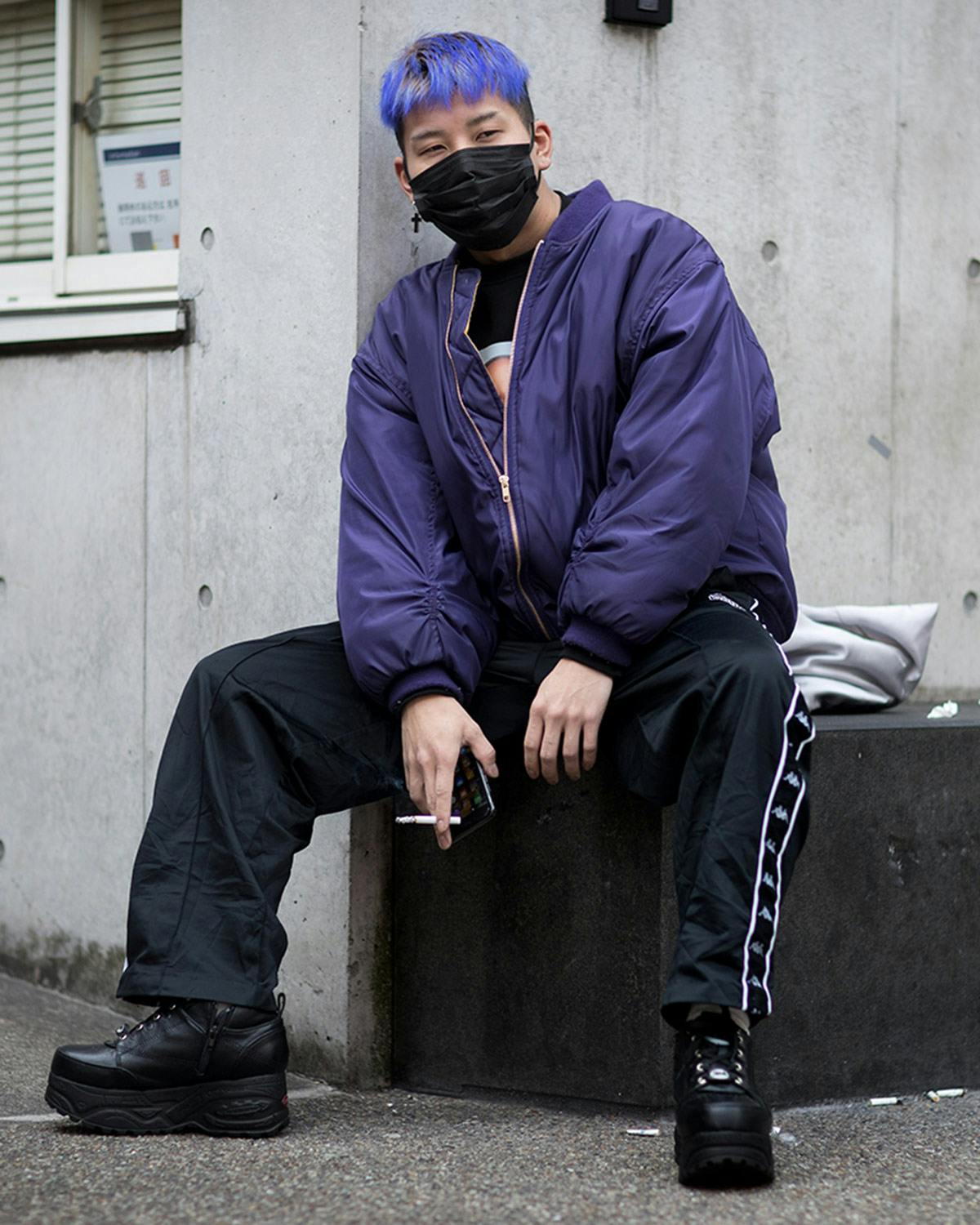 Shop the look below
Next, we combine two brands that are very similar in their experimental nature, albeit very different in execution. C2H4's shiny track top is made using 3M reflective material — basically guaranteeing that you'll stand out wherever you are. A-COLD-WALL*'s bottoms, on the other hand, are much more muted, featuring subtle black tape detailing on a black track bottom base.
Shop the look below
To wrap things up, we've put together one of our craziest fits — at least in terms of colors. The Nike tracksuit gives off strong '00s vibes thanks to its techy color blocking, while Wacko Maria's leopard-print bottoms adds a whole new level of crazy. To those that say tracksuit colors need to match and that you can't mix patterns, you obviously haven't really worn a tracksuit before. Give it a go, you might surprise yourself.
Our designated Selects section features products that we love and want to share with you. Highsnobiety has affiliate marketing partnerships, which means we may receive a commission from your purchase.