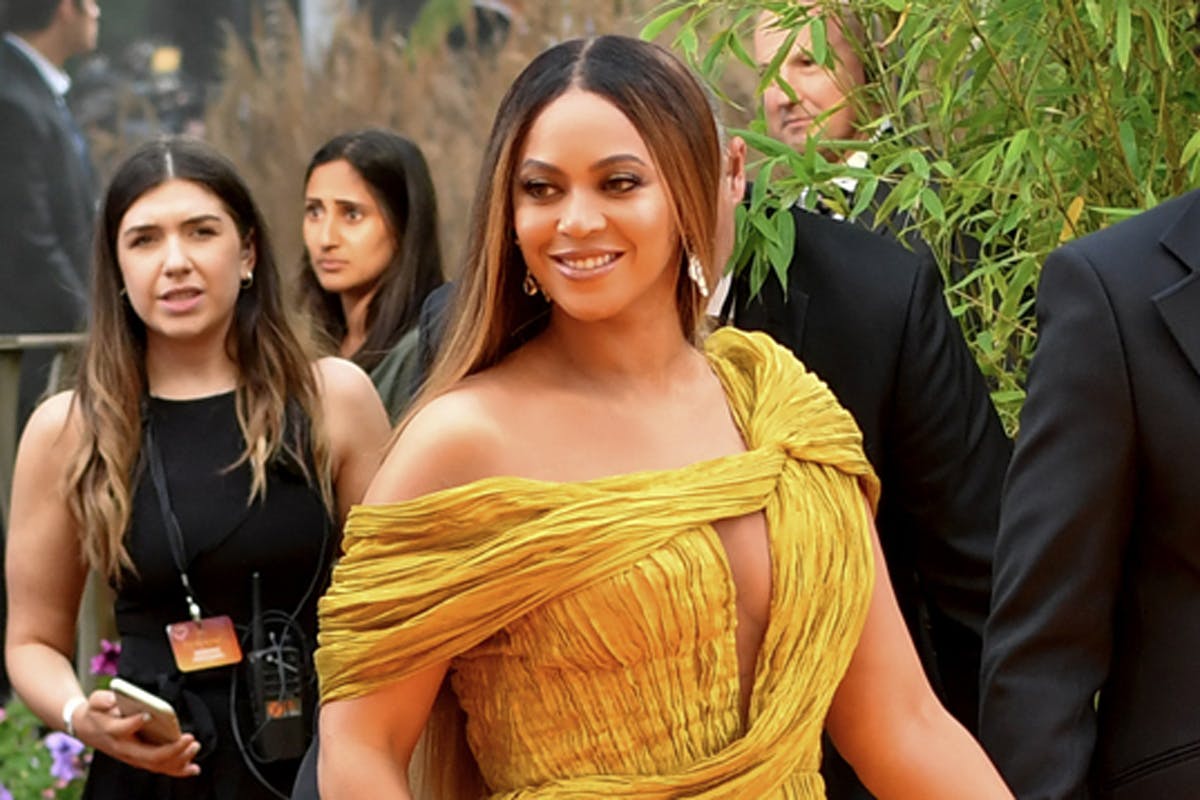 While the internet freaks out over Renaissance tickets, Beyoncé is on a much calmer wavelength as she parties with Jay-Z ahead of the 2023 Grammys.
Outfitted in a custom Gareth Pugh dress, Bey brought big glamlien (glam + alien) energy to the annual Roc Nation brunch. There, she brunched and mingled alongside her hubby Jay-Z, DJ Khaled, Lil Uzi Vert, Tyler the Creator, and proteges Chlöe and Halle Bailey to name few.
The night before, Bey and Jay hit up Hollywood to attend the United Masters Celebration of Independence event, again joined by a few of the same brunchers like DJ Khaled (he's really everywhere).
Jay-Z kept his look simple, as usual, wearing all black save the newly released PUMA Phased Velophasis sneakers on his feet. Meanwhile, Beyoncé again channeled disco ball energy in a gleaming metallic silver dress and platform heels for the pre-Grammys party.
While the entertainer is up for nine Grammy noms, Beyoncé is also rumored to perform at music's biggest night on February 5, alongside Bad Bunny, Lizzo, Sam Smith, and Steve Lacy to name a few.
It's honestly quite funny seeing the musician unbothered during a night on the town while chaos ensues over her Renaissance tour tickets.
Since Beyoncé announced her global tour for the dance-focused album, the Hive sold out their fave's disco ball cowboy hat, sending the Etsy creator's sales through the roof.
After staggering resale prices began to swirl, fans also set up GoFundMe fundraisers, though it's no guarantee they'll even be granted access to purchase tickets (fans had to register for their preferred tour stop).
While the tickets have already gone up for pre-sale in the United Kingdom, the Hunger Games for Renaissance tickets is set to go down next week in the United States. Say a prayer for stateside Bey fans.
While we wait, Beyoncé dropped a new rendition of "Cuff It" — available to purchase for $1.29 on her website — essentially re-remixing DJ Esentrik's viral "Wetter" mix with new, spicier lyrics.