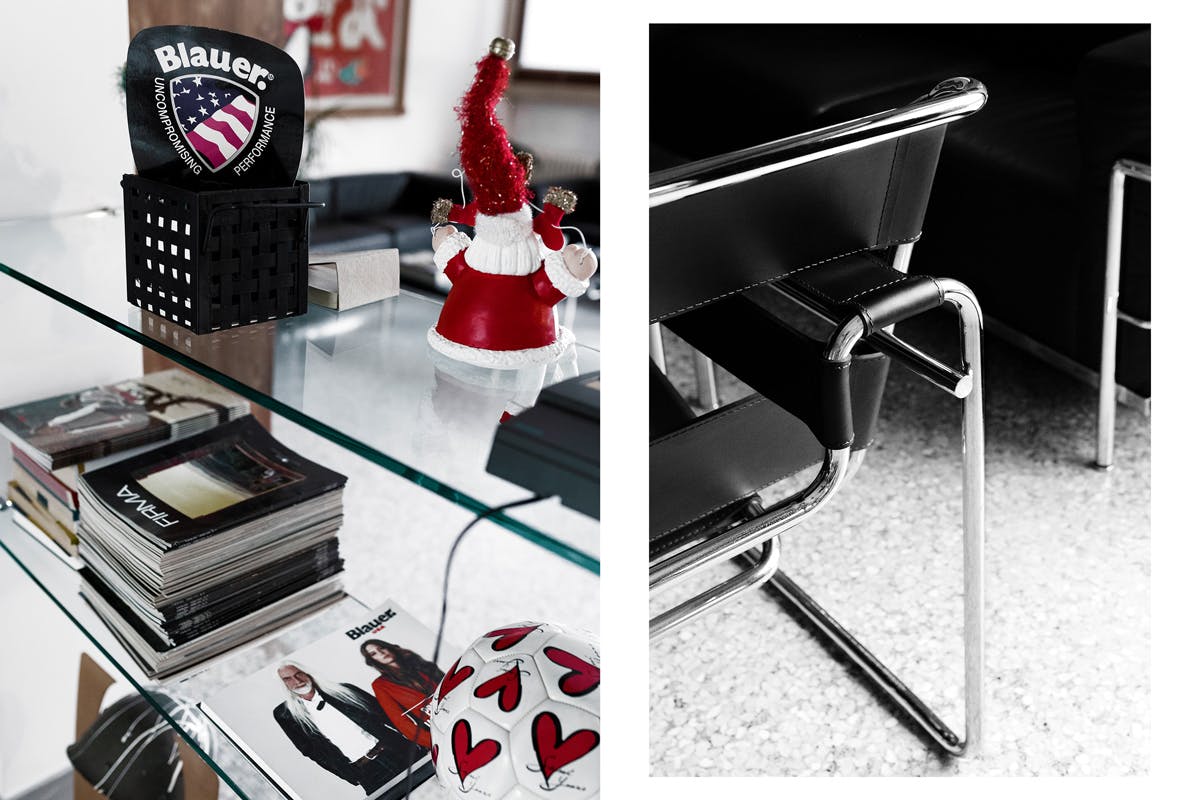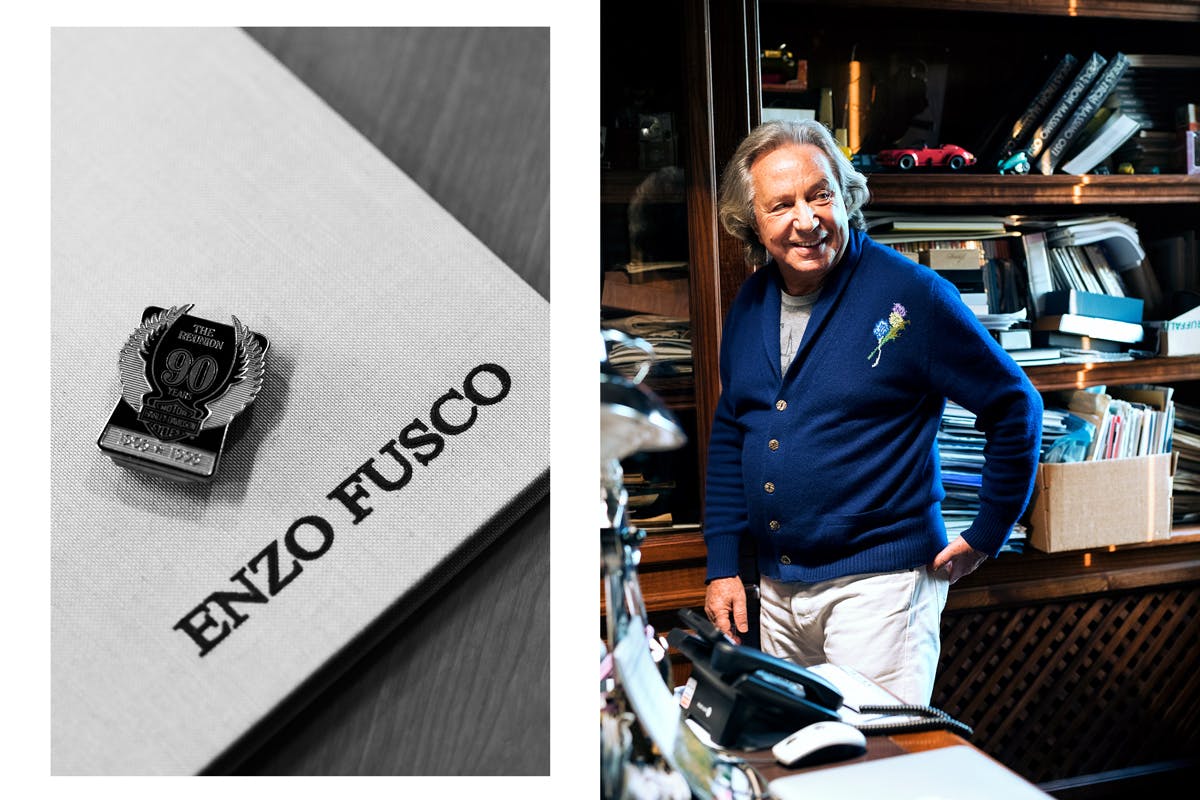 Just outside of Venice, Italy, fashion designer Enzo Fusco sits in an office overlooking his design studio. From here, Fusco manages a small team that's transforming an iconic provider of American military and special forces garments called Blauer USA into a fully fledged fashion label.
Mr. Fusco is the founder and president of FGF Industry, the Italian organization that now owns Blauer. As it's a small team, the man has a lot on his plate, he explains, overseeing everything from creative development, to partnerships, distribution, communications, and branding.
When we arrive, Fusco's shows us to his workplace. The space looks as if it would double as a private residence. Fusco then explains he in fact lives just next door. Sitting down with him at a large table, he begins explaining that Blauer USA was originally founded in Boston back in 1936 and was charged with developing technical equipment for firemen and Special Forces personnel. However, it wasn't until a few years back that Fusco got involved with the brand via a friend that was exporting fabrics and clothing from Italy.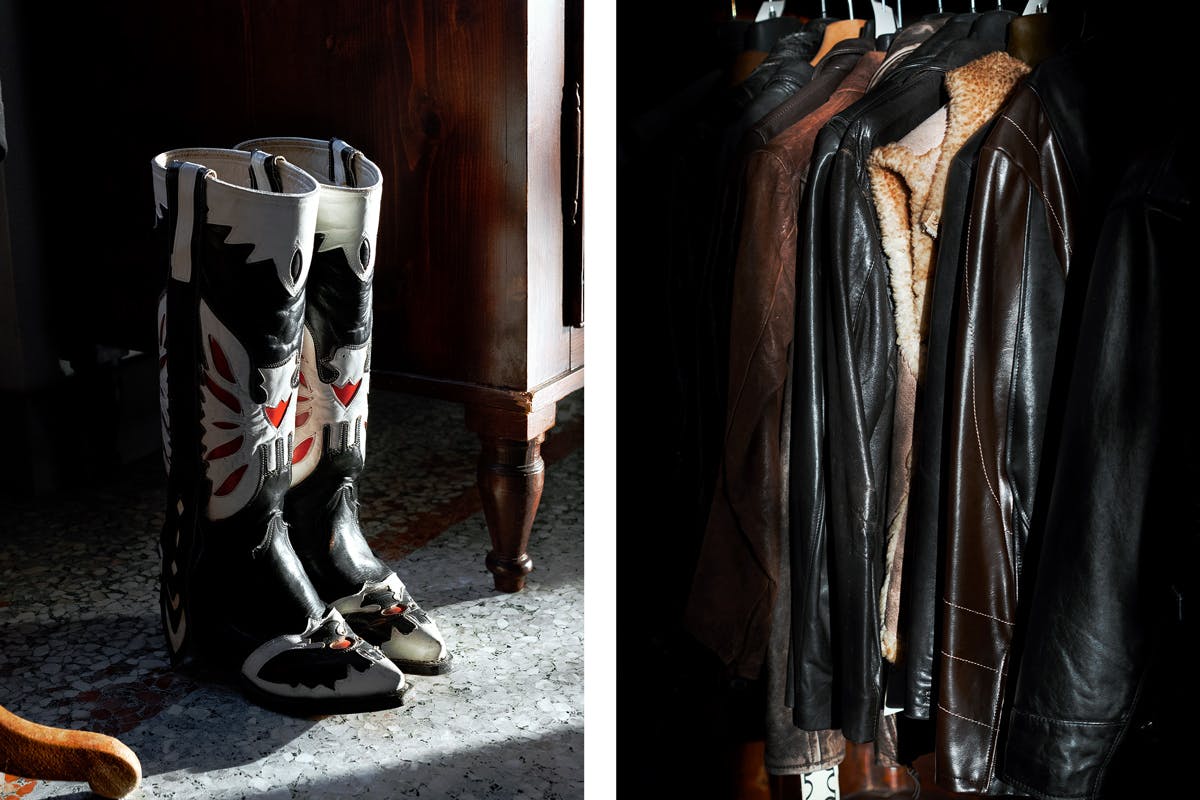 It's only a matter of minutes before Fusco gives away his fascination for military clothing and it quickly becomes apparent why a brand like Blauer, with its foundations in the military and services, has become his latest labor of love.
"Since the beginning of my experience in fashion and clothing, I've been attracted to military equipment and sportswear. This influence has been really important to my journey as a creative person," he explains. "Military garments are interesting because they're full of fatigues and small tensions. You take a look at something, you move it around, you reverse it, and every patch of the garment is full of inspiration. It was built for a purpose."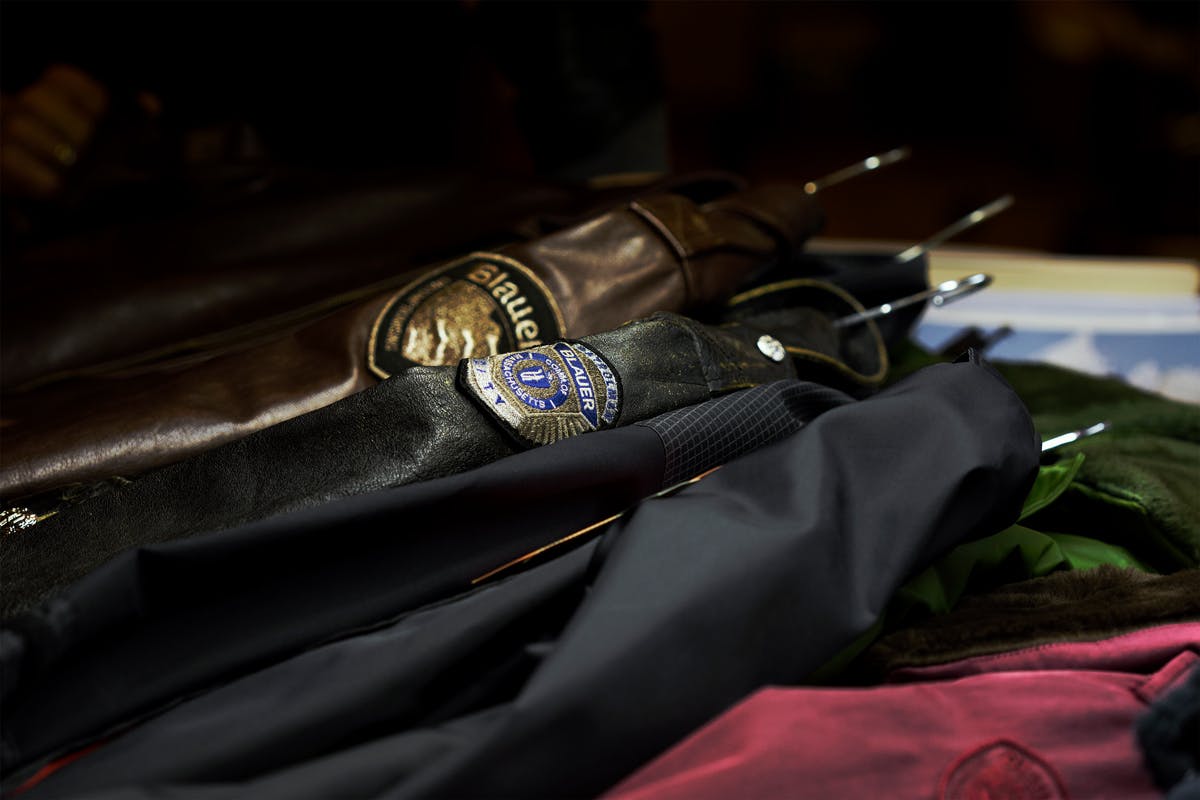 Military-inspired design is, of course, ubiquitous in fashion. So it goes without saying that Blauer has an instant appeal among style-conscious crowds. However, it's the brand's unique history that gives it real staying power and provides the backing for designs that are truly functional rather than just based on how they look.
"It's important to maintain the military influence and combine it with new fabrics and new techniques so to create a product that not only has the shape of military clothing but is also functional with regard to modern needs," explains Fusco. "I'm always aware of the past, but I'm constantly looking at new research to find out how materials and fabrics are evolving."
For his first Blauer collection, Fusco took eight iconic Blauer pieces including the parka, bomber, field jacket, and four-pocket jacket and made simple changes to the fabrics so that they were smoother, lighter, and available in different colors. While this focus on classic designs worked well, the brand is gradually introducing more trend-led ideas but he tells us that Blauer's origins and roots must be at the heart of everything they do.
"It requires a lot of research because there are always new things to discover and if we want to maintain our position in the market and grow, we must be aware of what is new, what is developing, and what other brands are doing," says Fusco. "However, we have to adopt these trends in a way that's relevant to us. It's not always easy maintaining a brand's identity but at Blauer, we will never forget our origins. It's very important that we introduce new features but we must always stay true to our DNA."
As we move upstairs onto a tour of the design studio, Fusco gives an example of what he's talking about and some insight into how Blauer's development process works. "Take our parka, for instance. For the next collection, the aim is to develop a recycled down because we know this is something people are asking for," he explains. "When people ask, 'Which kind of padding are you using? Is it natural? Has it been produced in a cruelty-free way?', we want to tell them honestly that everything we do is ethical. In this way, we're bringing in new concepts influenced by our customers, but that are also important to us as a brand."
At this point, I prod a little more into Blauer's position on sustainability and ethics and it's clear that Fusco wants to direct the brand down a positive path: "I'm always paying attention to this kind of [sustainability] research. People want products with more than just monetary value. They want to know a product's origin, how it was developed, and we want to provide the best quality in all aspects."
Fusco leads us back down two floors into a dimly lit basement that at first appears small. There are clothing rails on the walls either side but as we turn the corner and he turns on the lights he reveals a closet double the size of my own apartment. There is row after row like the one we entered in through filled with archival designs from other brands and Blauer's own back catalog. It's here that Enzo Fusco and his team can go to look for inspiration and do research.
"The starting point of each new collection is some form of archival military piece," he explains. "It's not only shapes that can be revived from our archive, it's individual details too; we might select a hood, a particular tail, a stitching, a zip, or a color." The job then is for the design team to update it with some of Blauer's contemporary character and original soul.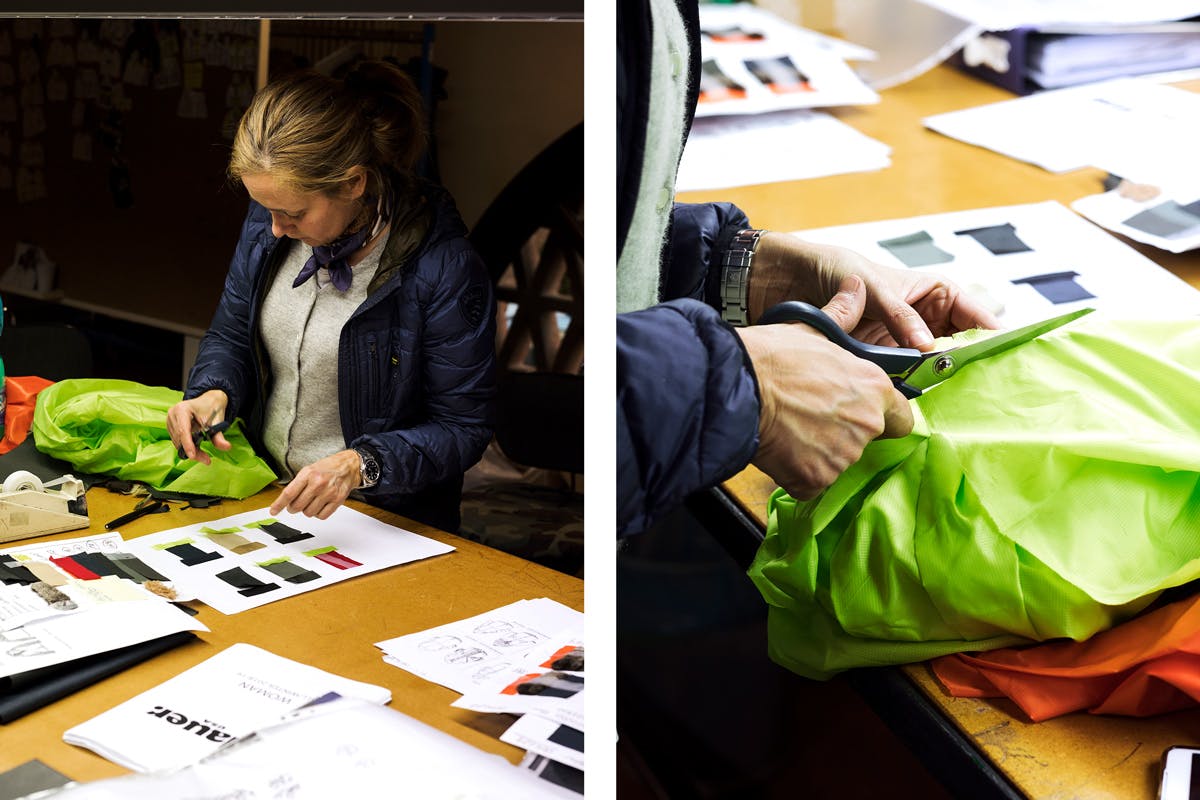 As our tour of Fusco's office-slash-studio-slash museum comes to an end, I ask what we can expect from the brand this year. "It's the year Blauer becomes a truly international label," he enthuses. "We're working on distribution agreements with partners all over North America, Europe, and Asia too so the brand is going to grow."
Visit Blauer USA's website via the link below or follow them on Facebook and Instagram to keep up to date.