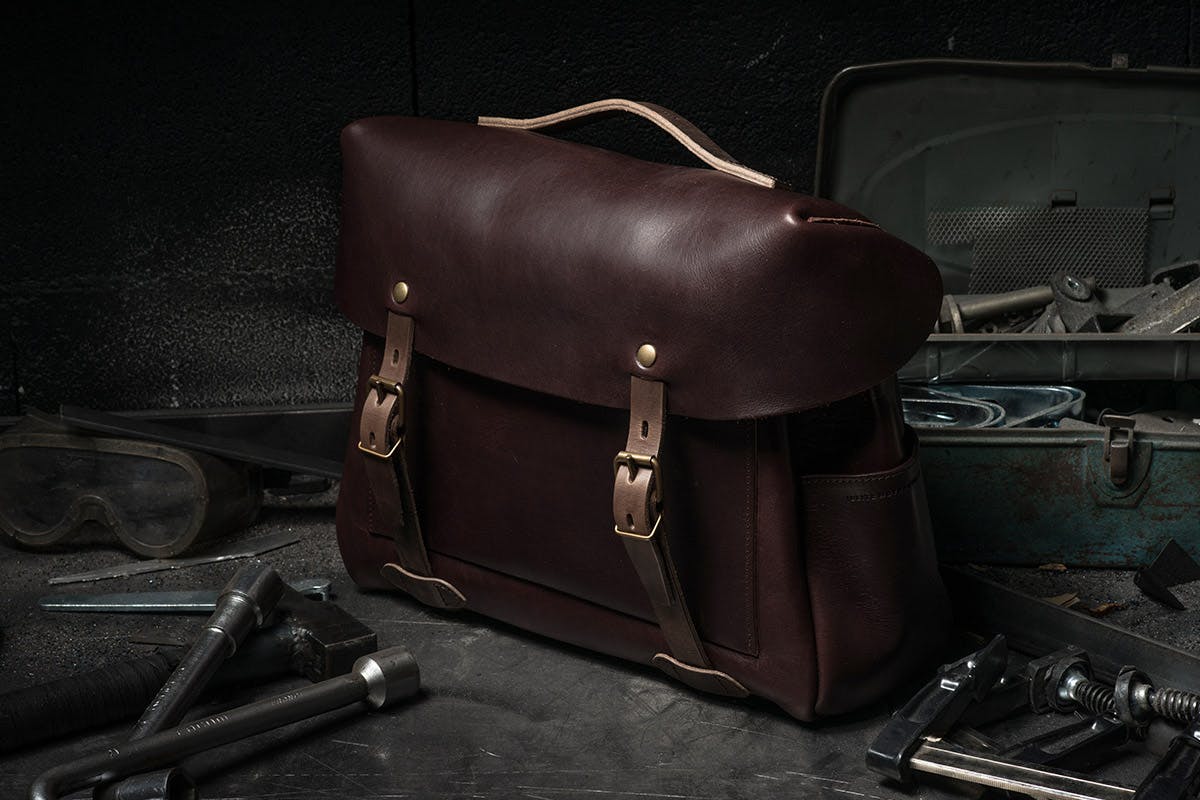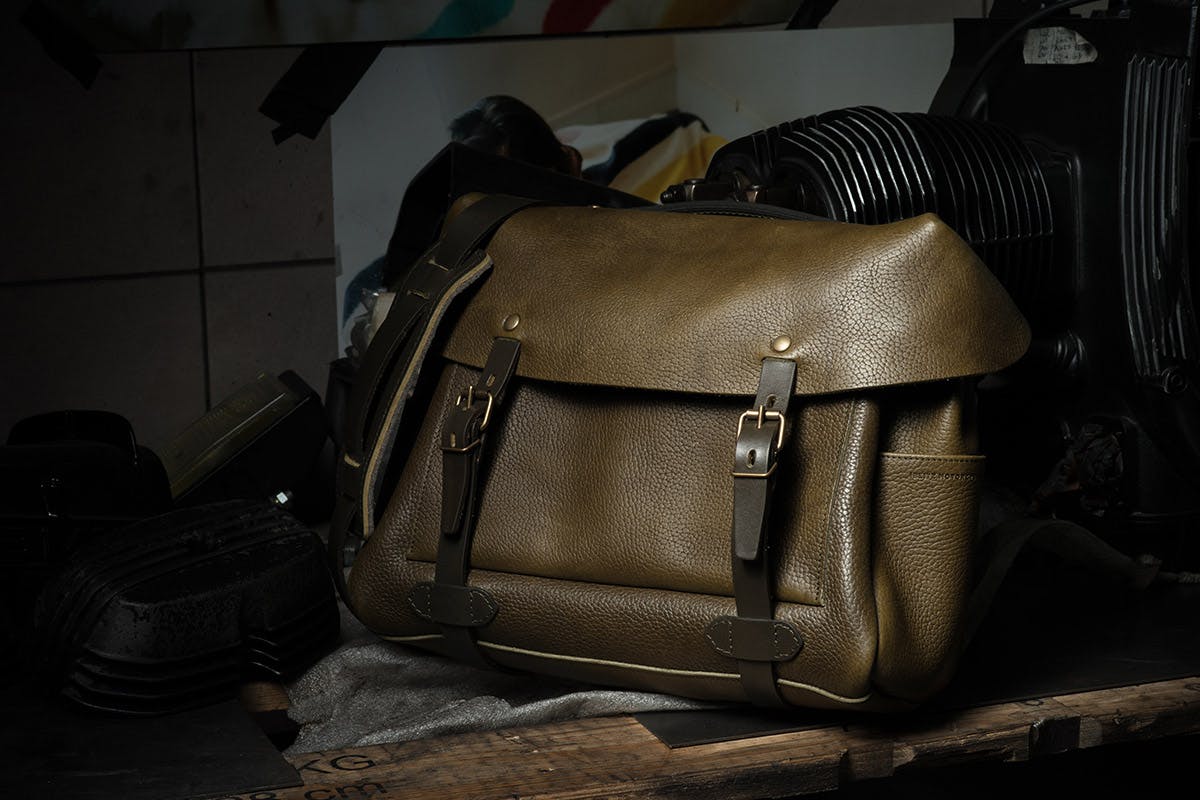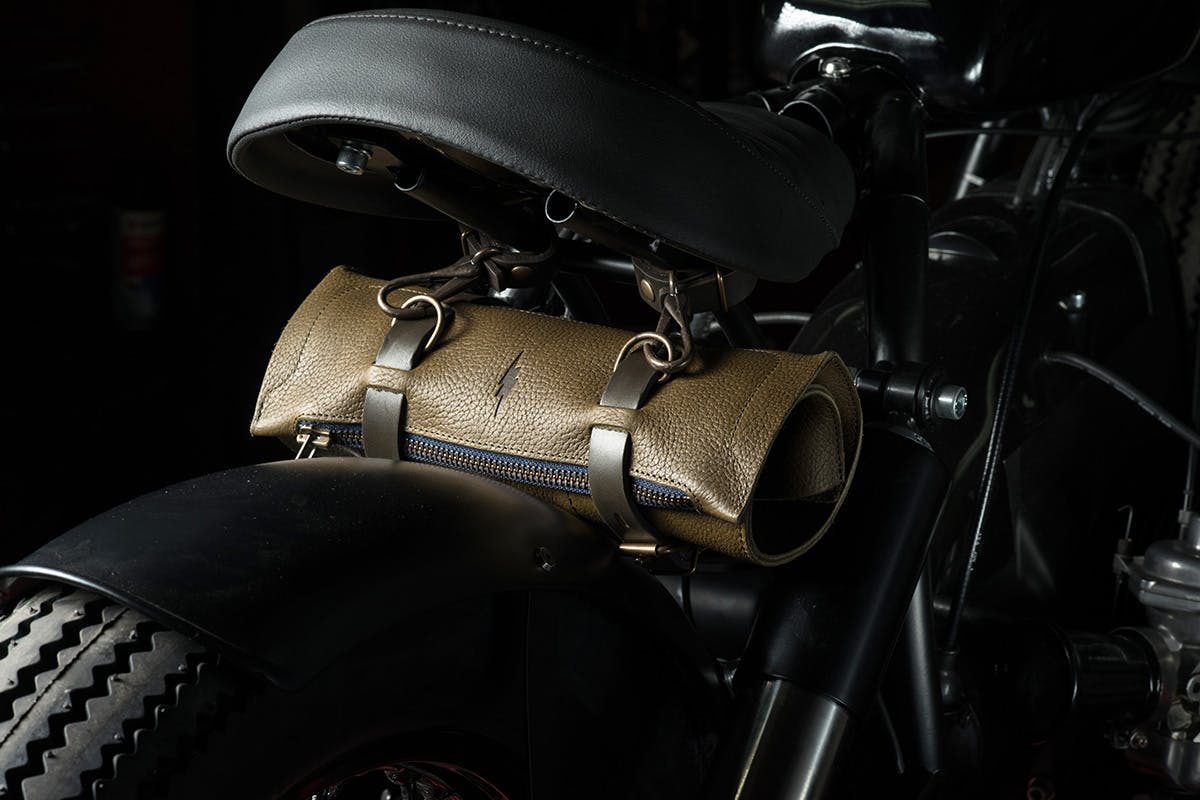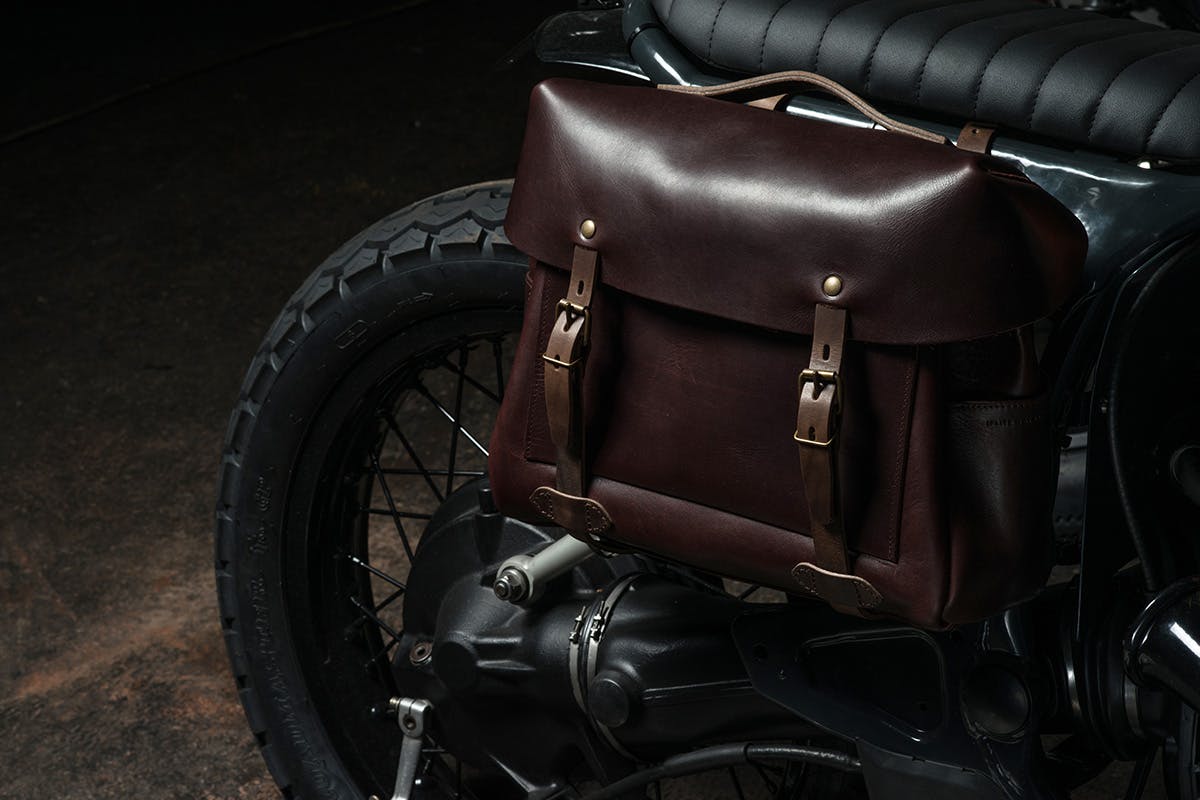 Motorcycling is far more than the act of riding a motorcycle, it's a lifestyle around which subcultures have formed; from café racers to mods, motorcyclists have embodied cool for decades. Teaming up with Paris' custom garage Blitz, Bleu de Chauffe has embraced the culture with a new collection.
The French leather and bag specialist has designed two exclusive versions of its Eclair postman bag customized specifically for riders. Blitz Eclair is manufactured in France and constructed from strong and resilient vegetable tanned leather. Functional new features allow motorcyclists to comfortably carry road trip essentials from A to B.
The redesign is available in two colors; hand-aged Tourbe and grain leather Khaki. Alongside each, soft leather tool rolls complete the collaboration which brings together expert craftspeople within their respective fields.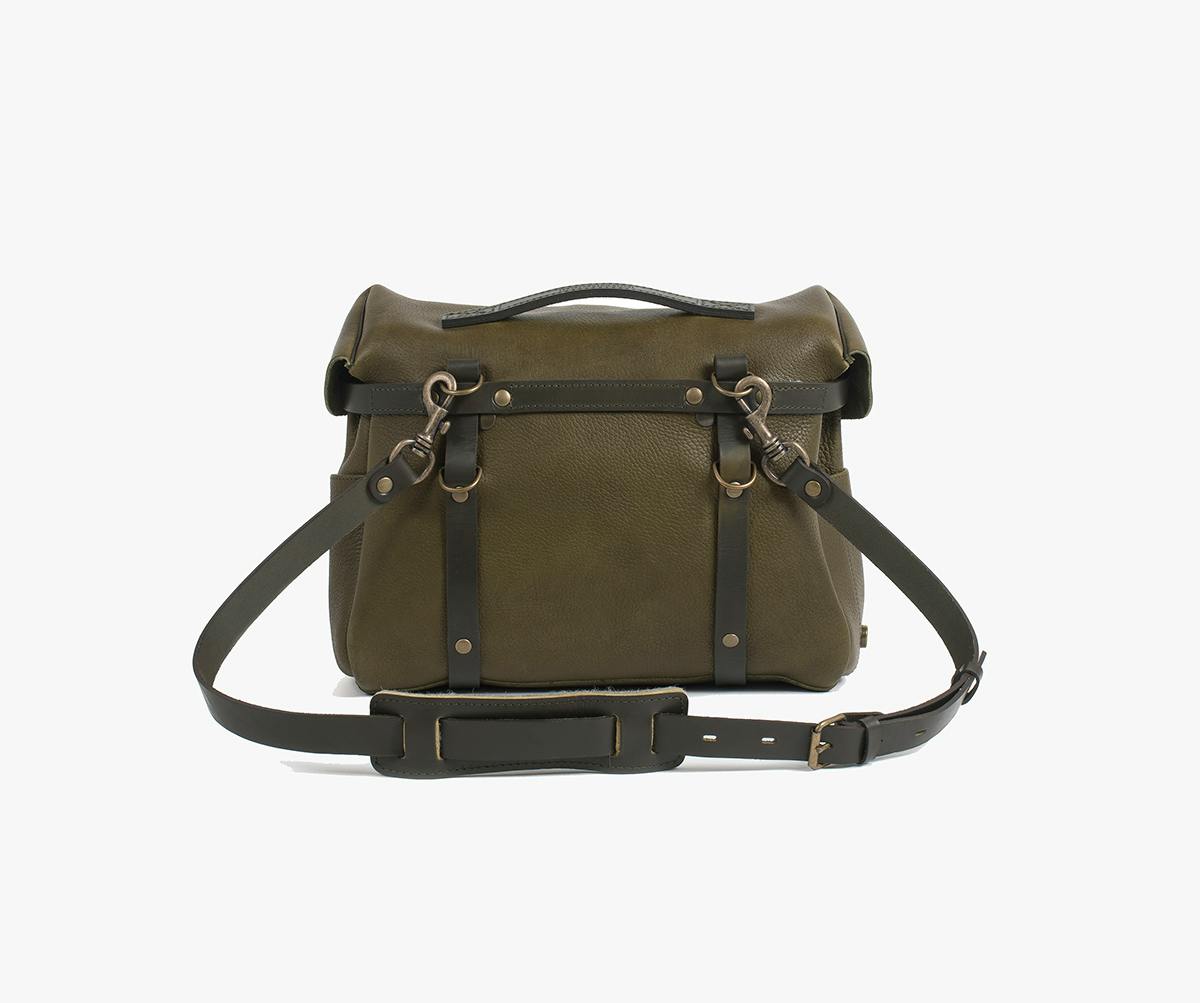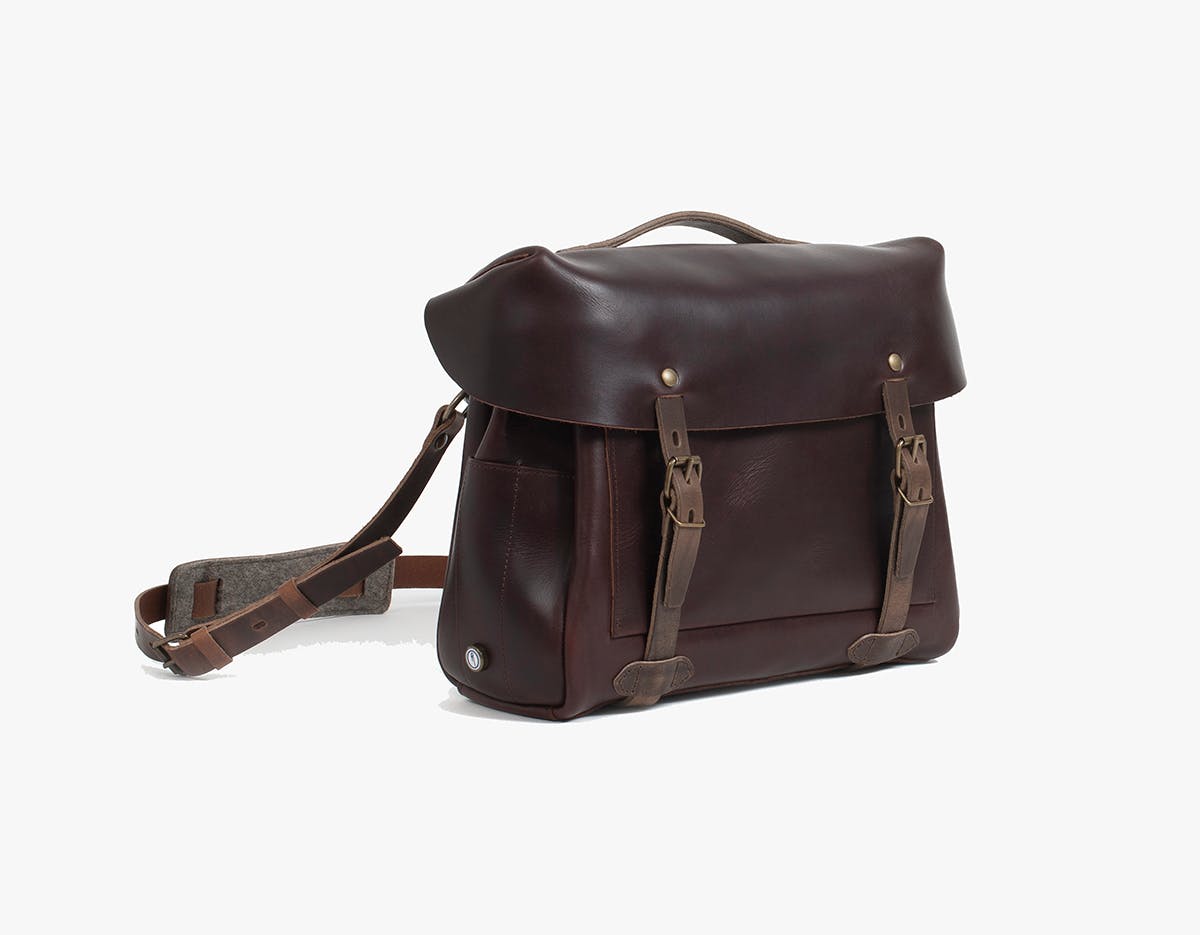 Bleu de Chauffe's bags are handmade in France, each one is dated and signed by the artisan who makes it. The brand's name references the iconic blue work jacket worn by steam engine drivers, factory workers and, perhaps most famously, the late photographer Bill Cunningham. Based in Paris, Blitz creates one-of-a-kind motorcycles from the concept stage through to the customized construction and finish. Despite only being founded in 2010, the company takes pride in honoring motorcycling tradition and classic machines.
The collaborative collection is available to shop now via the link below.
Now check out Bleu de Chauffe's luxurious Fall/Winter '16 collection.