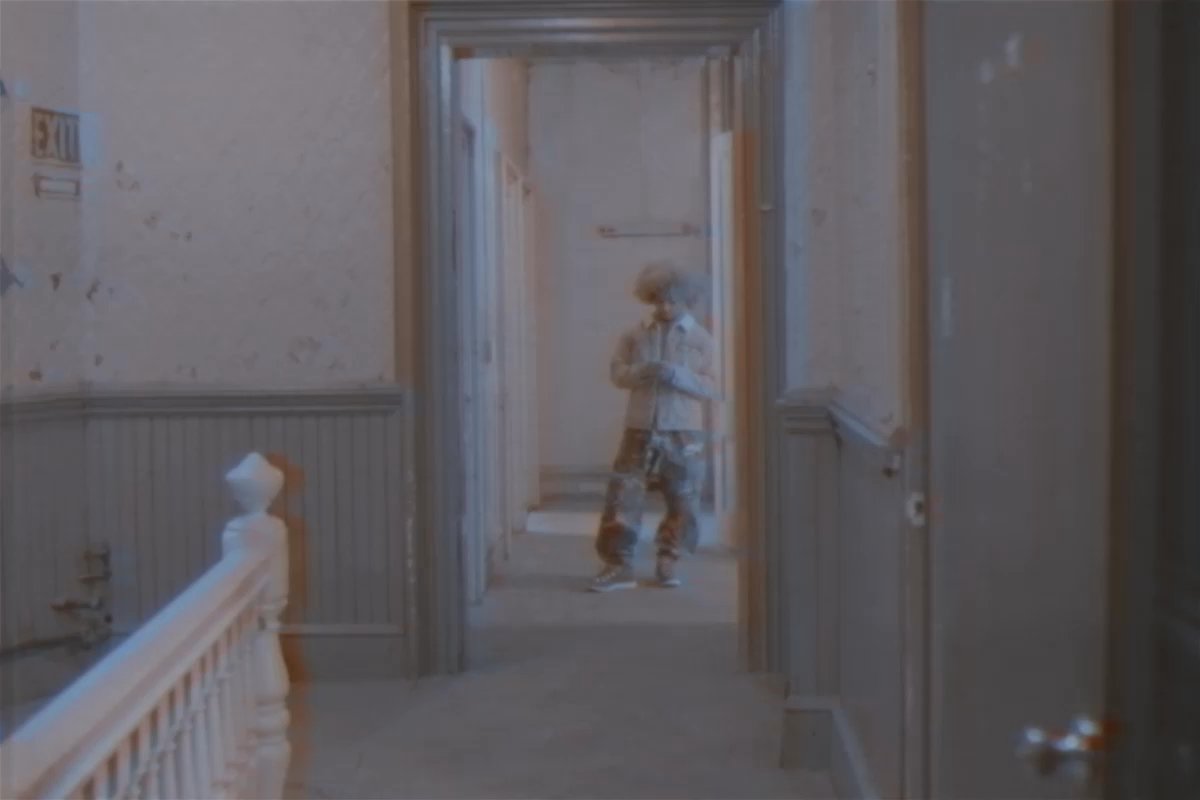 In 1922, C.N. Williamson and E.E. "Colonel" Dickie formally established the Williamson-Dickie Manufacturing Company in Fort Worth, Texas. The company weathered The Great Depression, and was eventually tapped into creating uniforms for World War II. After that, it inherited a booming workforce and industrial resurgence full of workers who needed to be outfitted for the rigors of manual labor.
Meanwhile, Carhartt was founded in 1889 in Detroit, Michigan. The company's provenance was earned through the durable reinforced canvas overalls it built for railroad workers. Over time, the company improved the quality of its clothes through the addition of heavier-duty threads, dual panels to ensure workers would still be protected after rips, and rivets to keep hard-wearing garments together. It further explored innovative fabric technologies that were resistant to water, abrasion, and even flames.
Dickies' first garments were simple work shirts and trousers cut to fit into the clean, minimal styles of the time, but made with hardwearing fabrics and cut in dark, versatile colors, like navy blue. Such colors were deemed presentable enough to be worn into the world, while equally adept at hiding grease stains, dirt, and other sorts of on-the-job mishaps that could lead to a fashion faux pas.
Heritage Repurposed
The term "blue-collar," in reference to manual laborers, first appeared in an Alden, Iowa newspaper in 1924. The antithesis of the "blue-collar" worker was the "white-collar" office staffer, whose higher education usually afforded them careers where the grunt work involved boardroom meetings and number-crunching, building businesses and ideas instead of the buildings that housed their corporations.
In 1967, Dickies introduced its iconic 874 work pant. A straight-cut trouser with a full leg features like a hook-and-bar closure, tunnel belt loops, and a stain-resistant, durable fabric blend made them a staple among blue-collar workers and white-collar weekend warriors alike. The pants were ideal for men who toiled in factories all week or worked as handymen or plumbers. But they also served a practical purpose for a budding leisure class, who now had time to work on their fancy new cars, or rekindle their masculinity in tool sheds across the country, building and shaping things so as to not forget what it was like to work with their hands.
But by the late '80s, two burgeoning subcultures gave workwear a second life. The relative affordability and accessibility of Dickies 874s and Carhartt chore jackets made them a staple among skaters, who wore the pants because they could withstand the repeated falls and abrasions of the fledgling sport. And in hip-hop culture, the hard-wearing garments were easily found at neighborhood surplus stores and outfitters. For inner-city drug dealers who worked the corner like an office, in lieu of a corner office, these garments provided protection from the elements and a form of camouflage, allowing them to freely mix into blue-collar neighborhoods to peddle their wares.
The Power of the Uniform
This was a time before the age "brands," before streetwear, blurred the lines between luxury aspiration and subcultural fluency. Workwear's original intentions evolved to fit burgeoning youth lifestyles, much in the same way that they had become a casual staple for men. Dickies now has a "skate wear" section on its website.
And in 1994, Edwin Faeh founded the Carhartt Work In Progress label under license from the Detroit company. Unlike its parent, Faeh saw that most of the Carhartt coming into Europe was being sold at skate shops and independent boutiques, so WIP designed its clothes to appeal to that younger consumer.
Drawing on Carhartt's heritage duck canvas chore coats, double-knee trousers, and fishtail parkas, it slimmed them down and gave them an attitude, in line with a movement bubbling in America under labels like X-LARGE, Stüssy, and Supreme. In fact, one of Stüssy's earliest collaborations was a super-limited "Staff Only" Carhartt Detroit Jacket embroidered with the logo of rap label Tommy Boy Records.
Much in the same way workwear has come to symbolize the working class, a group of oft-underserved individuals, unsung heroes and anti-heroes who are often injured or killed while manufacturing plenty of the creature comforts we enjoy today, its ties to the underrepresented and overlooked, align with the tenets of streetwear culture.
Fashion Meets Utility
That sentiment factored into Heron Preston's collaboration with the New York Department of Sanitation. Preston's "UNIFORM" collection included repurposed vintage garments, given new life courtesy of custom screen-printing and embroidery, as well as a small run of products inspired by the DSNY uniforms themselves. Toeing the line between practical clothing, branding, and an innate desire to use fashion as a means of communicating a tribal sense of belonging, Preston brings to mind the work of photographer Mordechai Rubinstein.
Rubinstein's Instagram, @mistermort, often serves as a paean to the unintentionally stylish. Highlighting everyone from Chassidic Jews, civil servants, construction workers, and even professional bull riders, Rubinstein's oft-used hashtag is #BeautyInTheEverydayUniform. It reminds us of that demarcation between fashion and style—what people are told to wear versus how they wear it.
Made to Be Worn Out
It's a line that grows ever thinner with fashion's current love affair with all things workwear. Vetements recently tapped Carhartt for a series of collaborative items, and Opening Ceremony dug into Dickies' archives for a capsule collection. For Spring 2017, Landlord designer Ryohei Kawanishi dedicated his line to construction workers, as his father works as a construction worker in Japan.
Kawanishi isn't alone in that line of thinking. Jerry Peel, a downtown NYC creative who dabbles in modeling, DJing, and skating, founded his Peels label on a similar premise. Starting with humble embroidered work shirts, each one is personalized to the wearer, and another patch pays homage to Peels Painting, a real Florida painting company founded by his father. Both Kawanishi and Peels find some common ground by merging their fashion lines with their fathers' humble stations. Through this reconciliation, they're building a life outside of their progenitors' shadows.
From Standard-Issue to At-Ease
Trousers and work shirts aren't the only pieces subject to upscale reinvention. Boiler suits have been made by Supreme, Levi's, and A.P.C. alike. Lab coats and shop coats worn by modern tradesmen and scientists have been repurposed by COMME des GARÇONS' Good Design Shop, upping the price by a couple of hundred dollars just for the CDG screen-print on the back. The same for genuine moleskin chore coats by French workwear brand Arpenteur.
Military staples have long seeped into the menswear vernacular as well. Khaki pants came into prominence in America when post-WWII G.I.'s wore them to college campuses, their education gladly footed by the recently ratified G.I. Bill. Plenty of prominent outerwear shapes once began as standard-issue garments, like the pea coat, bomber jacket, and fishtail parka.
In the overwhelming Information Age, where new brands are just a Shopify website away from "launching," quality and provenance are two things that can't be replicated digitally, or bought like social media followers.
Pragmatism as Rebellion
In this new paradigm, where the line between accessible and aspirational is all but invisible, the originals take on a new provenance. The Dickies 874 somehow feels more authentic than a more expensive "reinterpretation." The mixing of high-low pieces communicates that the wearers are in on the joke that fashion is playing on mindless consumers.
An oversized $150 Alpha Industries Bomber may not be as "prestigious" as the prohibitively-priced Vetements version, but it's certainly elevated by wearing a hazard green construction-inspired Off-White hoodie underneath. Armed with the freedom to choose when to opt for the luxurious version or settle for the affordable inspiration, consumers can free themselves from being slaves to pure branding, and enjoy the simple authenticity of well-made clothing.
Rewriting the Dress Code
That brings us to the modern era of "dressing for the job you want." The codes are shifting, and the youth are rewriting them. As white-collar firms like financial services company J.P. Morgan are relaxing their dress codes, and start-up culture uniforms are more likely to consist of slim sweatpants and hoodies rather than three-piece suits, everything is up for grabs—including business casual.
Workwear still fulfills a need for purpose-driven clothing. Dickies and Carhartt still enjoy a healthy business from their core consumers—construction companies and laborers. After all, Carhartt's estimated $600 million revenue in 2013 certainly can't be attributed solely to fashionable youth consumers. But it does prove one thing: even if these brands should somehow fall out of the fashion zeitgeist, the bedrock of their business is built to last.