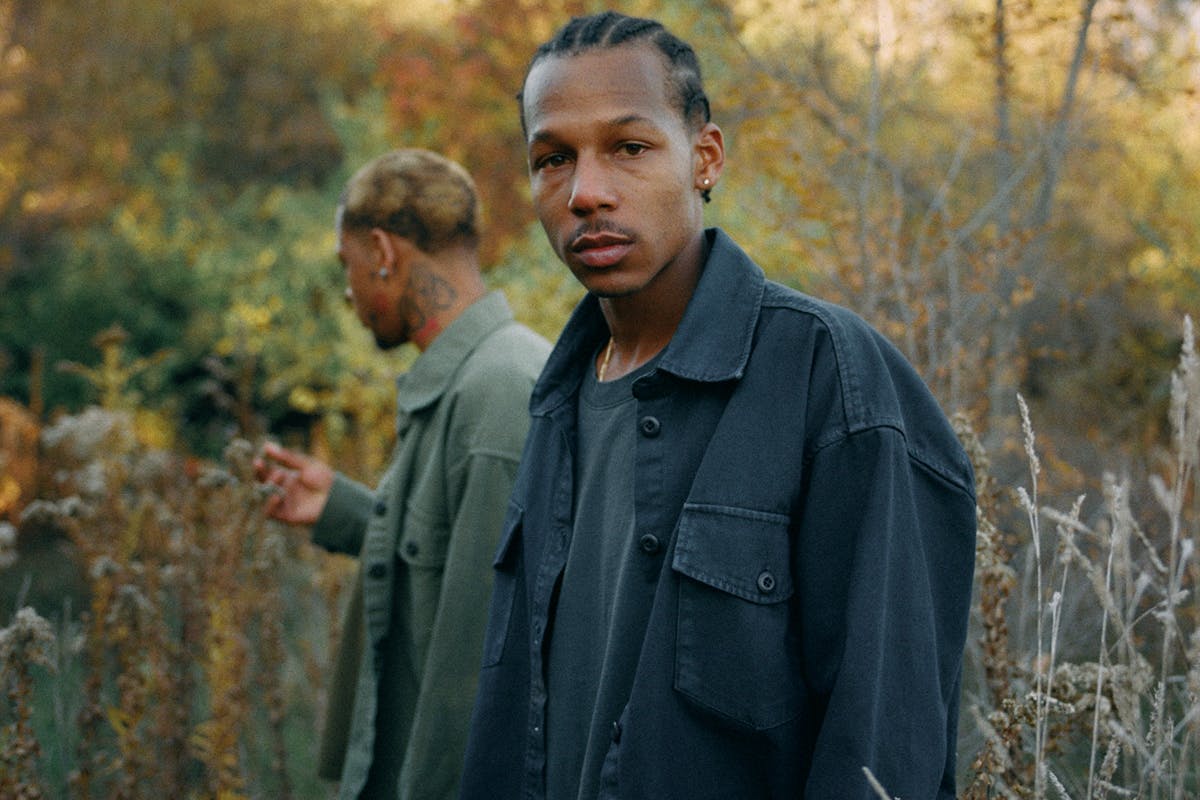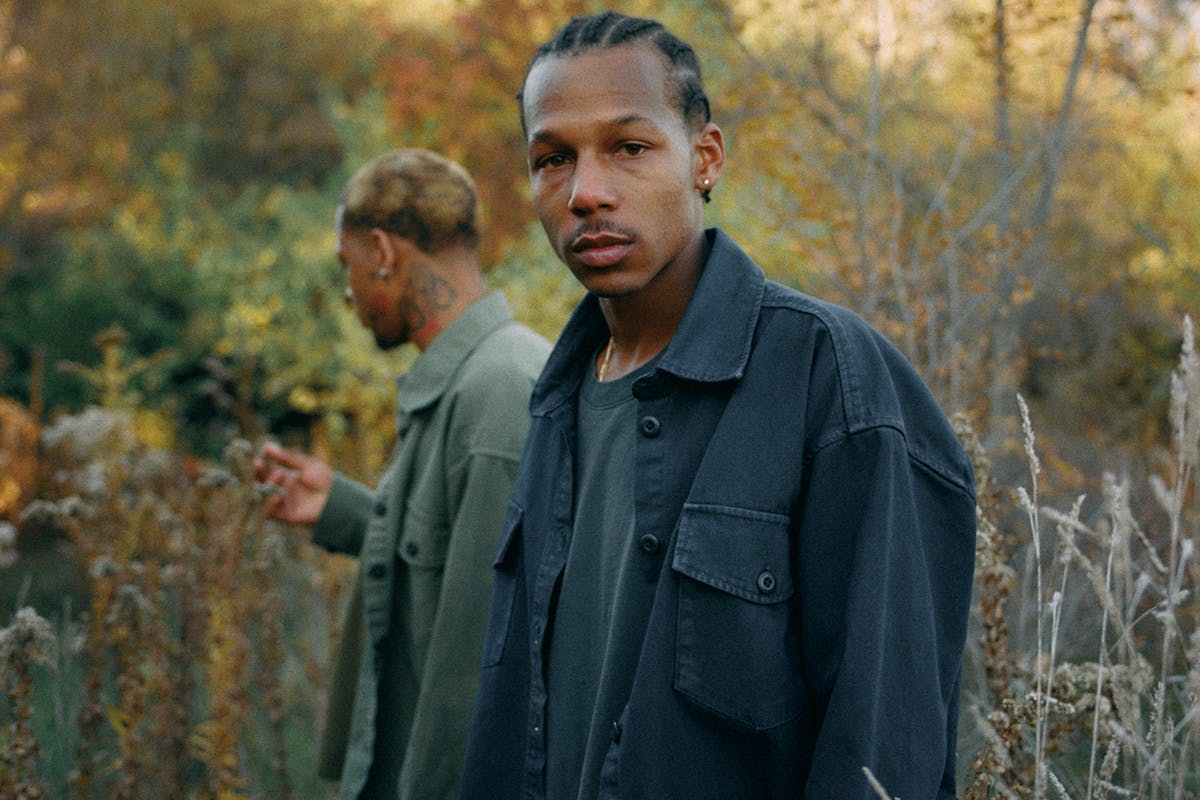 Darryl Brown knows his workwear. The former railroad engineer turned Kanye West stylist launched his eponymous brand in 2019, after seeing other brands capitalize off the popularity of the style while having no connection to its working class origins.
"Workwear was becoming a trend. It was something that was so true to me — so I wanted to offer my take on it," Brown says. For years, Darryl Brown wore workwear for its intended purpose — to work. After graduating from college, Brown became an engineer and conductor for Norfolk Southern Railroad in Toledo, Ohio, where he's from. He also spent a period of time working on the General Motors assembly line, building the front of Monte Carlo cars.
"I worked in different blue collar, 9 to 5 industrial jobs. Pretty much like the DNA of the Midwest," he says. "Fashion was kind of something that I just fell into."
Brown was always into clothes, making sure he had the latest Jordans and looking up to the streetwear icons of the 2000s, people like FUBU, Sean John, and Rocawear, but he never saw a place for himself in the industry. "I'm from the Midwest, we don't have fashion dreams. Fashion to me growing up was the runway, that whole world," he says.
Then, some of his hometown friends hit the big time, going pro for the NFL, the NBA, and professional boxing. Once they entered that world, they kept telling Brown that he should become a stylist — something that he had never heard of before. "I was probably like 20 years old, 21 years old. That was kind of mind-blowing for me, I never knew there was a career where people would pay you to get them dressed," he explains.
"So I immediately switched my focus and hustled my way into being a stylist. 'Like, okay, I'm going to be a stylist. I'm going to try to do that from Toledo, Ohio.'"
That hustle started getting him gigs with local athletes and musicians, including one with fellow Ohio native Machine Gun Kelly who became Brown's stepping stone to working with Kanye West. Through Kelly's connections, Brown landed a job assisting with Kanye's iconic Yeezy Season 3 show/The Life of Pablo listening party in New York's Madison Square Garden. From there, Brown was an assistant stylist on Kanye's tour before transitioning to being his full-time stylist for four years.
Brown describes working with Kanye as being similar to attending fashion school — Kanye brings on young creative people, then nurtures them for a few years before they graduate and go on their way. "Styling him turned into something bigger. We were literally making clothes from scratch," he says. "It birthed something new in me, 'I was like okay I can make clothes, I can really do this.'"
After a while, Brown felt he had come to a crossroads and he was ready to graduate from West University. "Being around a person like Kanye, it's as if I were playing for the Bulls with Jordan, or playing for a team with Lebron James," he says. "If you aren't inspired to go off and be the best you can be, then it's not meant for you."
Fresh from working with the rapper, Brown launched Darryl Brown. As he explains, "you can't go from Kanye to just styling someone else." He wanted to create an authentic workwear brand — not something cosplaying as the real thing. "My inspiration has to be something that's real to me and something that I can like 100 percent relate to versus just trying to make stuff that's cool," he says.
For his collection, Brown tapped into both his and his father's work history. "90 percent of my collection's inspiration comes from my father. This is literally how my father dressed ever since I could even imagine him dressing." He also wanted to explore the history of the clothing, traveling across the US and Japan to source different fabrics and look at reference pieces. "I wanted to keep it true to how people were dressing in the 50s, 60s, and 70s. Everyone was wearing workwear and even though it was dressed down, it was really classy and solid," he explains.
This inspiration is clearly reflected in the clothes, from Japanese-inspired cargo pants and military work shirts to hard-working, made-to-last heavy cotton Tees and hoodies, Brown's clothes channel what he describes as a "modern vintage twist."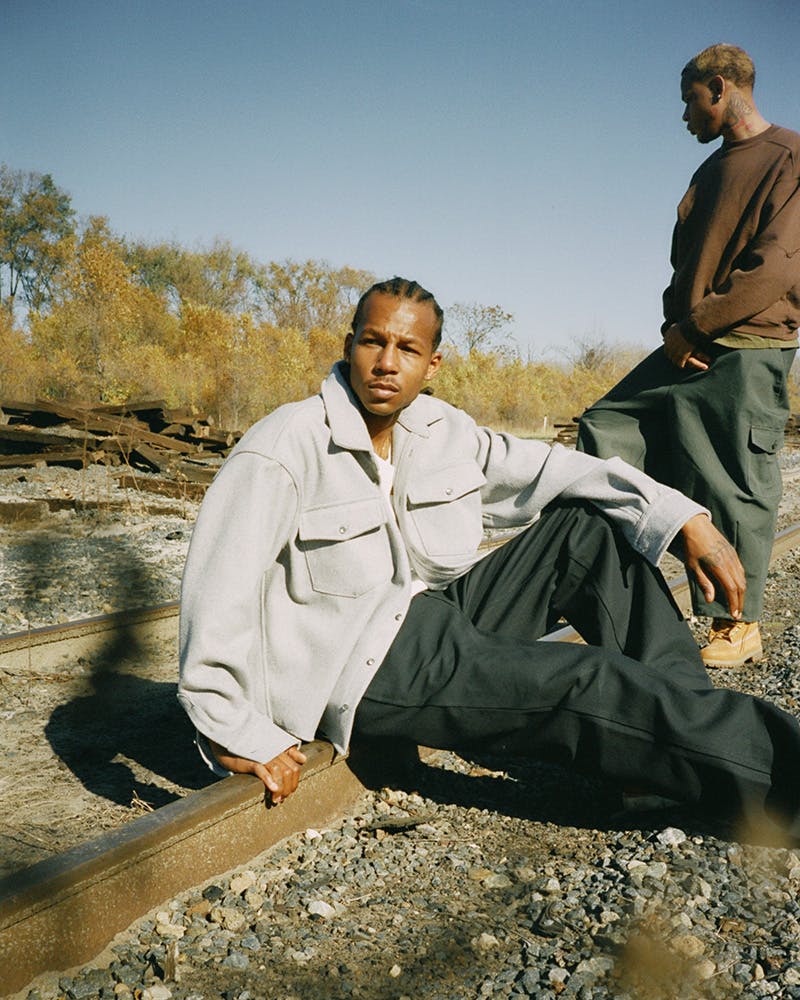 Classic American workwear brands are rooted in the actual communities that they serve — think Carhartt in Michigan or Dickies in Texas — and Darryl Brown is no different. While his clothing is all made in Los Angeles, the brand's headquarters are in Toledo, where Brown recently purchased a 10,000 square foot warehouse. In a similar way to how Kanye takes young creatives under his wing, Brown wants to be an inspiration for young people in the Midwest.
"I'm trying to use my platform to help kids and other young creatives from the Midwest," he explains. "When I was coming up, I really didn't have too many outlets or people that I could like turn to or look up to."
Want to keep browsing? Head to the Highsnobiety Shop for more products that we love. Highsnobiety has affiliate marketing partnerships, which means we may receive a commission from your purchase.