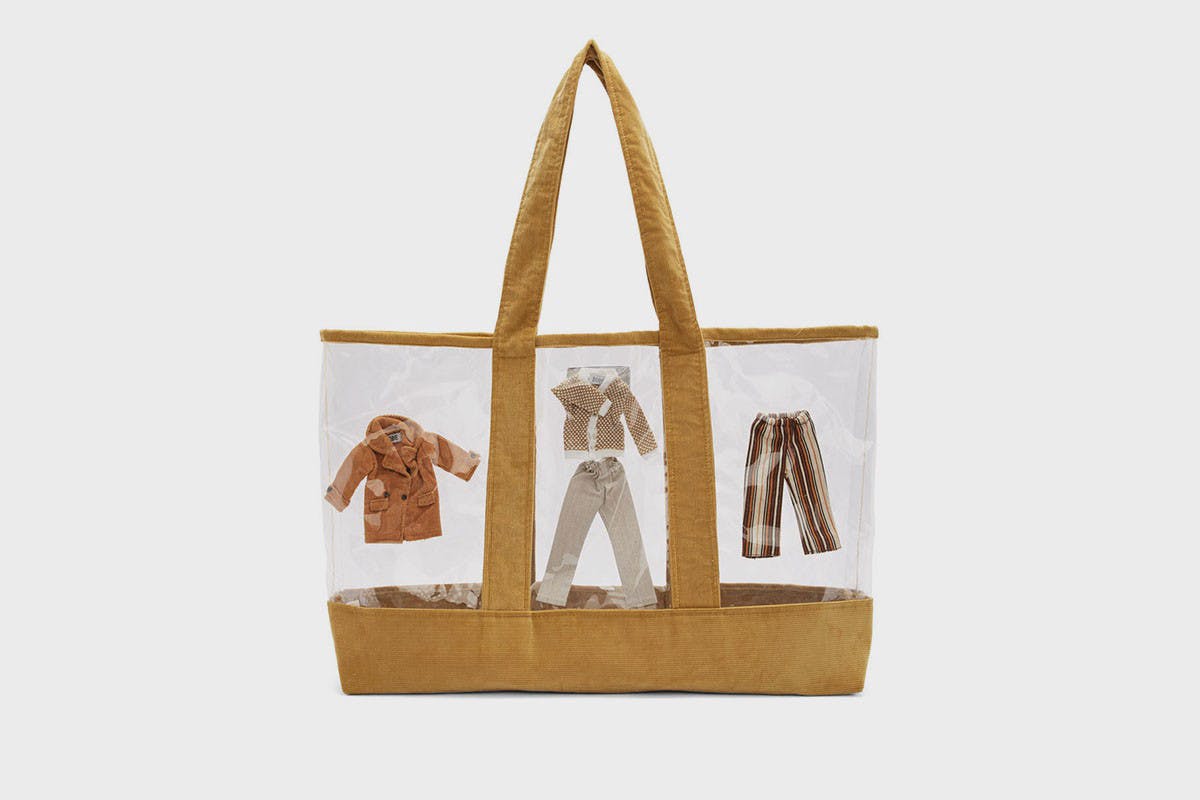 BODE is a relatively new brand. Despite this, Emily Bode has amassed a loyal fan base of antique-garment obsessives just like her. The New York designer's disciples can usually be identified by stunning one-of-a-kind uniforms, possibly made of victorian bed linens or discarded grain sacks from historic mills, perhaps featuring exquisitely embroidered floral details.
And soon, you may see a BODE believer carting around miniature versions of the label's clothes — not dissimilar to the shrunken heads used in ancient ritual. The transparent tote, part of its SS20 collection, sees scaled-down BODE-designed clothing suspended in PVC for all to see. If BODE has got the best of you too, you might even want to stuff the accessory with actual life-size garments from Emily and the gang.
Maybe the miniature pieces are a teaser of clothing to come, or perhaps we'll never get the full versions of these pieces. Who knows? All we know is that we bow to BODE.
Shop the miniature clothing BODE bag and more from the brand below.
Our designated Selects section features products that we love and want to share with you. Highsnobiety has affiliate marketing partnerships, which means we may receive a commission from your purchase.