Last week we saw BOSS and Russell Athletic take to the field in Milan's Kennedy Sport Center for an all-out action-packed spectacle.
Celebrating their latest baseball-inspired Pre-Spring '22 collaboration, the multi-layered event drew in a crowd of over 1,300 people, including social media royalty like Chiara Ferragni, Fai Khadra, and Benji Krol. With the buzzing energy in the stadium palpable from the get-go, the guests knew they were in for a full-on sensory experience.
Capturing the collective spirit of team sports and an authentic American stadium atmosphere, BOSS managed to transport us into what felt like an actual baseball game that simultaneously broke the fashion week mold of what we expect from shows. From foam fingers, giant mascots, and hotdogs to cheerleaders and a full-blown marching band — you name it, BOSS had it.
Icon Gigi Hadid opened the show to the sounds of the '90s played by the Triuggio Marching Band, followed by a star-filled cast comprising Irina Shayk (Highsnobiety's recent cover star), Joan Smalls, Alton Mason, Trenten Merrill, Race Imbodem, K-Pop Star Big Matthew, and German National Runner Alica Schmidt. As if that wasn't enough, the extravaganza was wrapped up by TikTok creator Khaby Lame whose appearance marked his first-ever partnership with BOSS.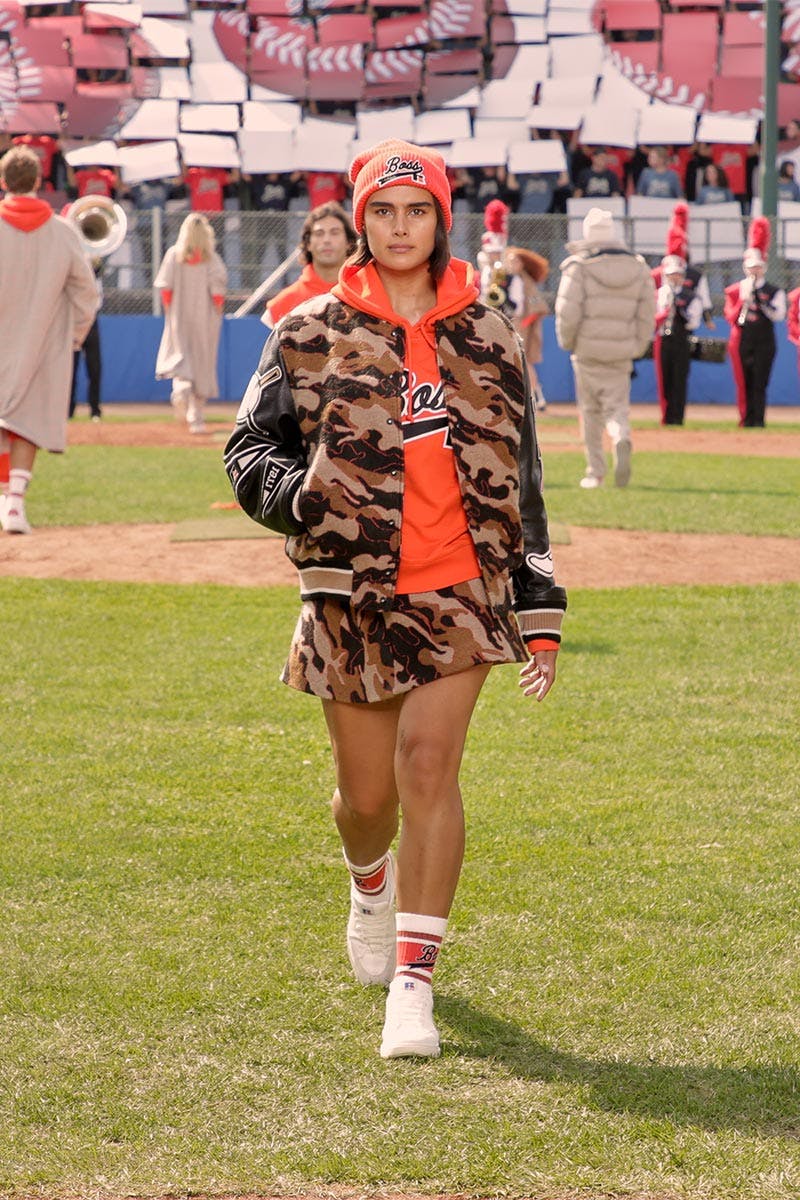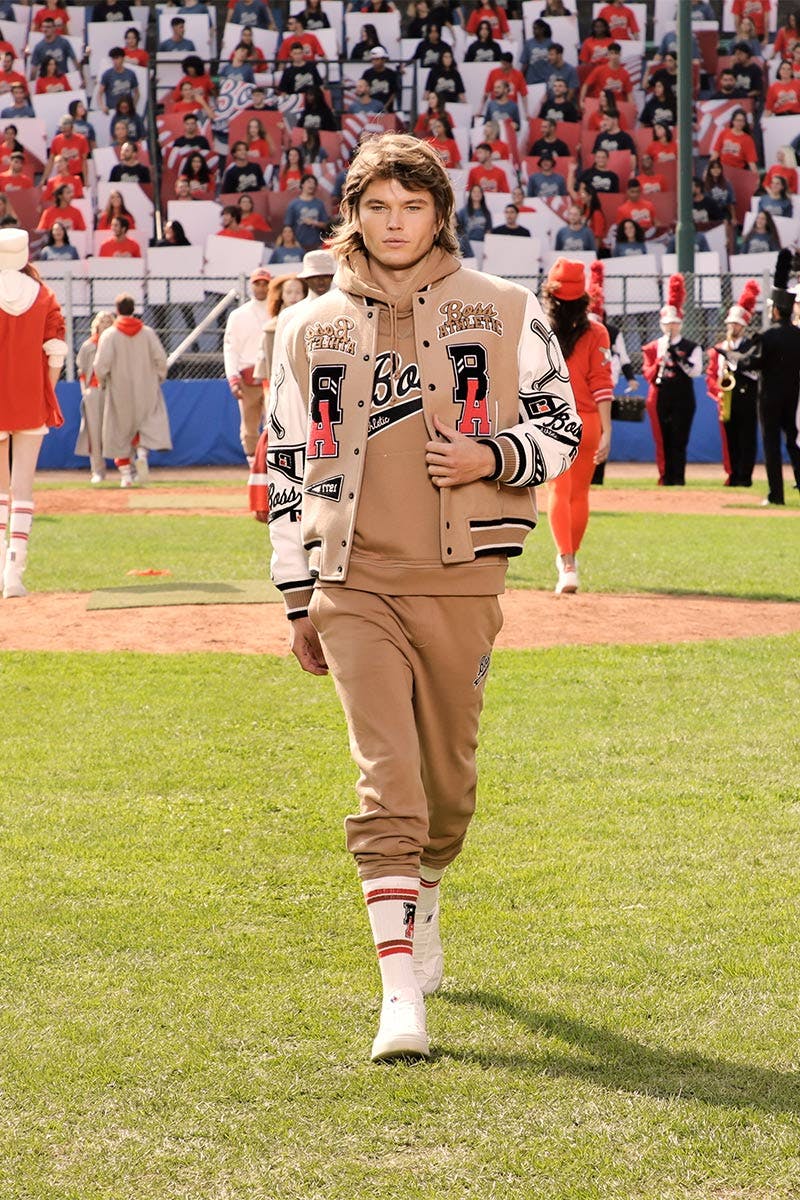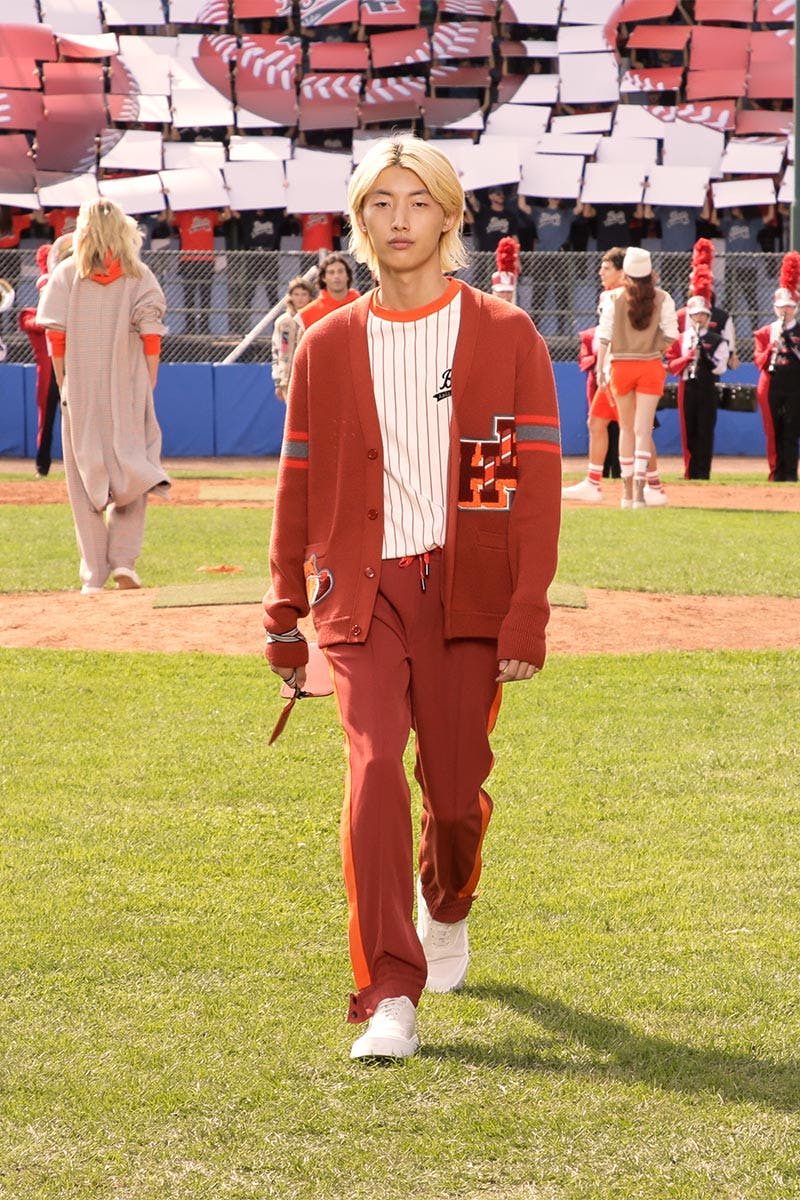 Among the 60 looks presented on the pitch, cheerleaders were catapulted into the air, music was blaring over the loudspeaker, and baseballs were being launched from one end of the stadium to another. A true feast for the eyes, the phygital experience was live-streamed globally on TikTok, Instagram, and YouTube, resulting in a monumental debut as the brand's social-first event.
Shop the complete collection on boss.com