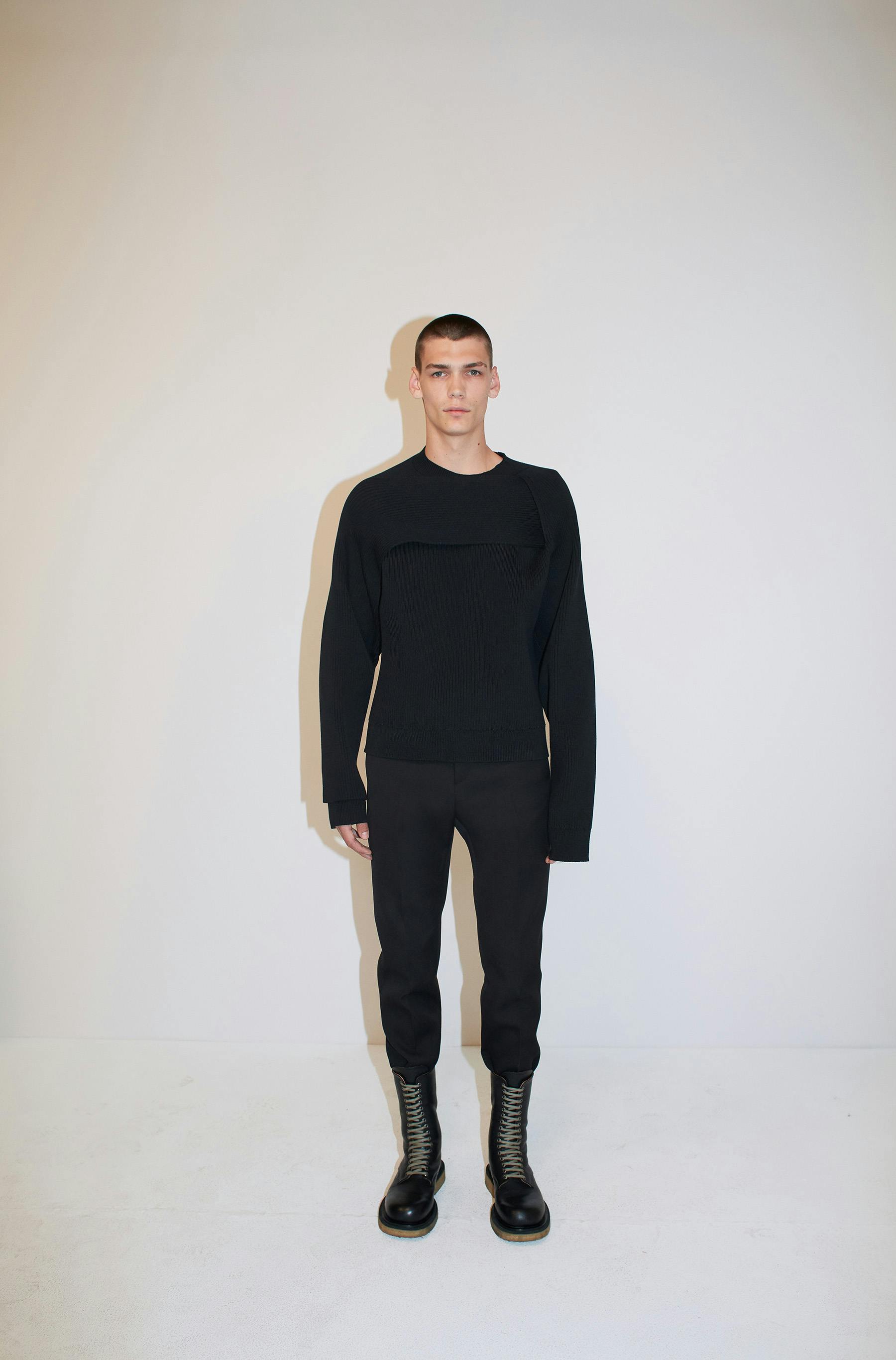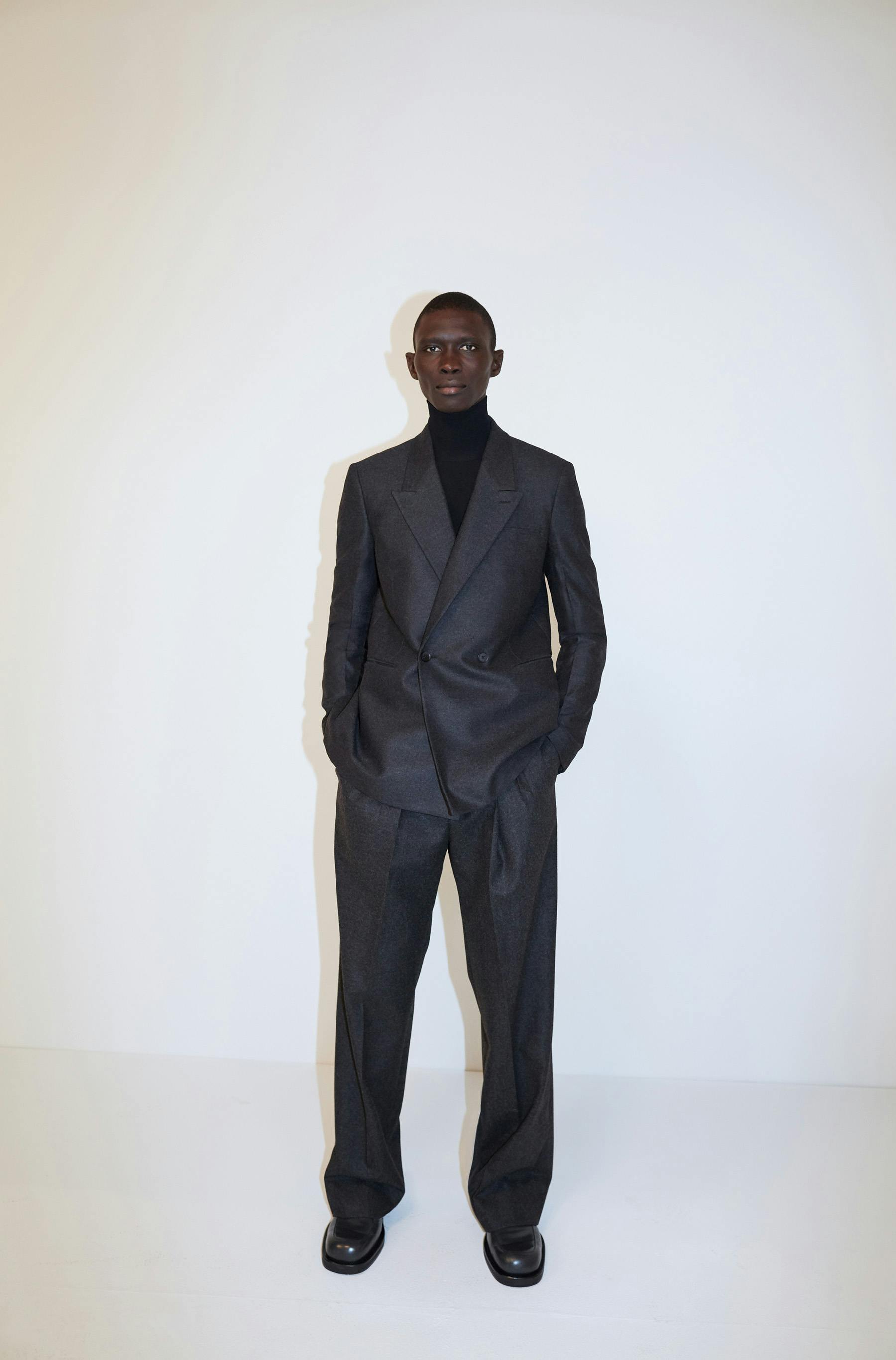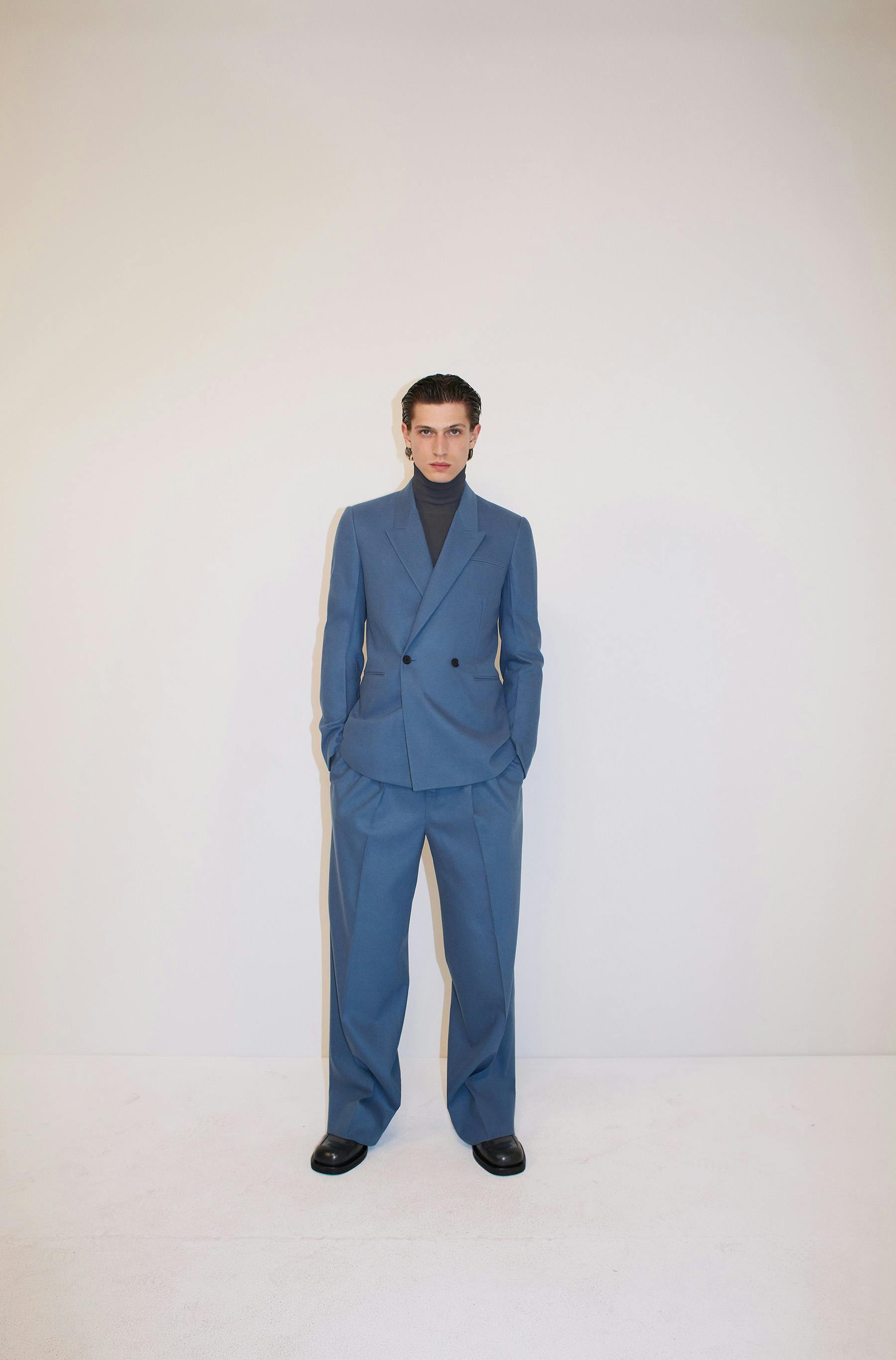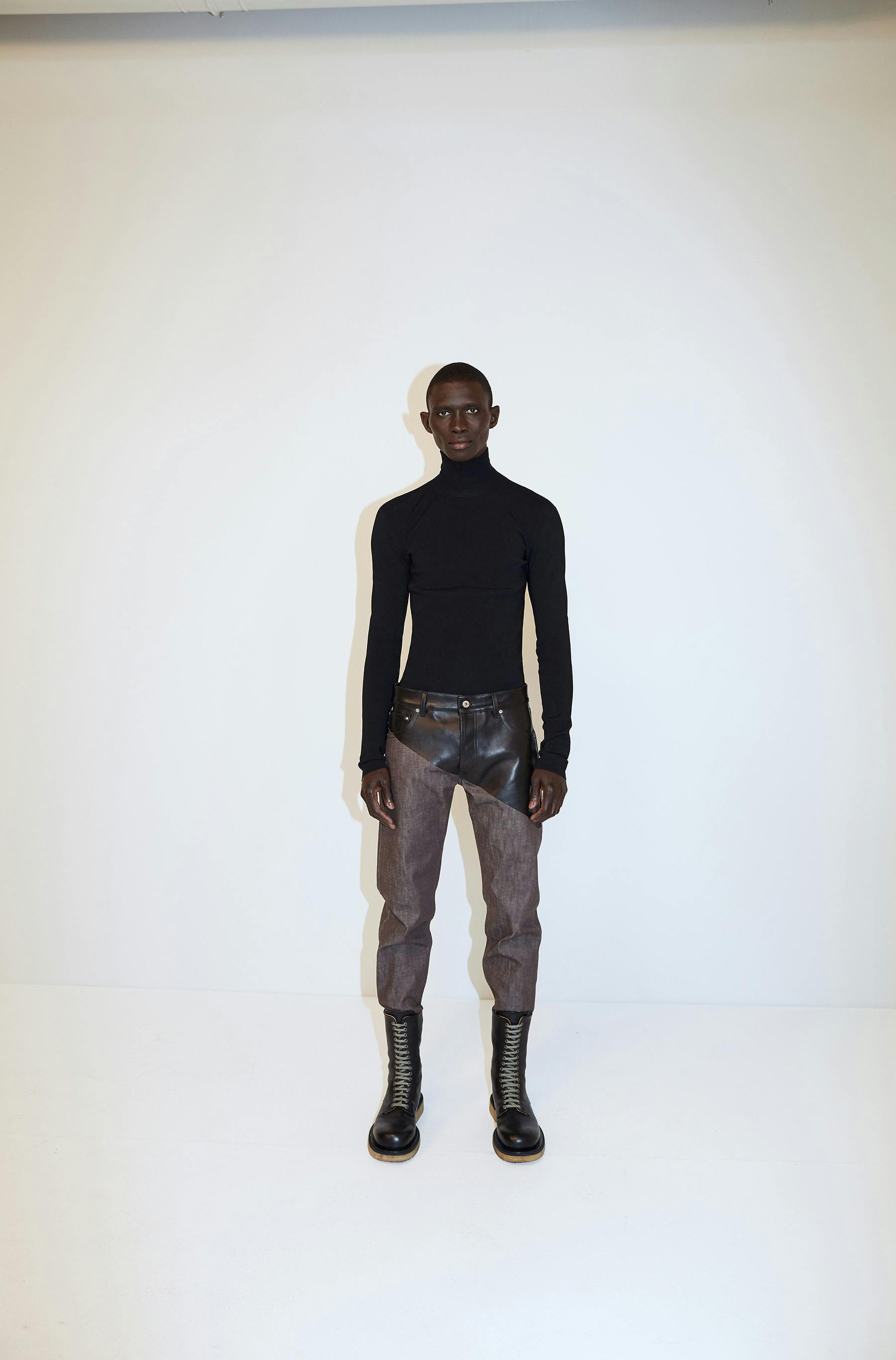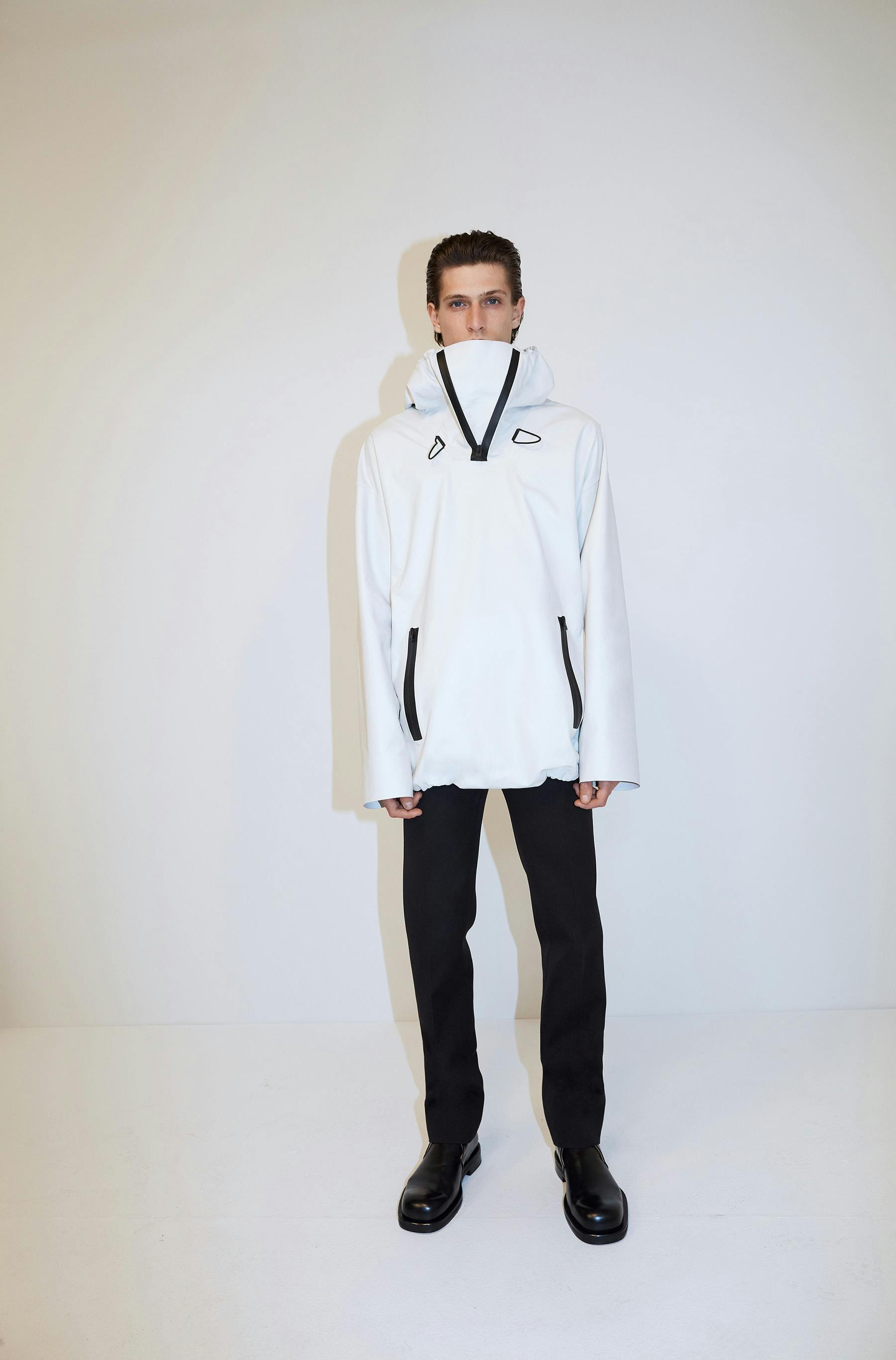 Brand: Bottega Veneta
Season: Pre Spring 2020
Key Pieces: Nothing screams laid-back fashion statement quite like a reverse racerback tanktop. Beyond the new go-to top for nipple flashers, our favorite Bottega Veneta Pre Spring 2020 pieces included diagonally-cut leather/denim pants and a powder blue suit that brought a softer kind of sex appeal to the brand's eveningwear offerings.
Release Date: Available for pre-order now.
Buy: Pre-order the entire collection at bottegaveneta.com
Editor's Notes: After a season spent under intense pressure to introduce his vision for Bottega Veneta, nascent Creative Director Daniel Lee let his hair down a bit more for Pre Spring 2020. Metaphorically, of course. How else could you interpret his luxe nod to the nipple if not as a winking pushback against the serial seriousness of menswear?
With this collection, it was time to have some fun and relax the silhouettes a bit. Evening suits came a bit looser in the trouser and zip jumpers lent a casual touch to workwear. Of course, this wouldn't be a Bottega Veneta without a pile of leather weaved and sewn into the fabric of the collection. Beyond the must-have Intrecciato weaved bags that become instant sell-outs the second they hit store shelves, two of the standout leather pieces from Lee's Pre Spring 2020 offerings came in the form of an oversized parka and a hybrid pair of leather and denim pants attached with a diagonal seam.
In terms of shades and hues, this season's color palette mixed tan and sandstone shades with greens, blues, and burgundy for an earthy array fit for the high-end design house's DNA. Taken as a whole or divvied up into individual pieces, it was another big step forward for the brand under Lee's creative vision. Even with a playful, relaxed vibe fit for contemporary customers, all the bags, clothes, and accessories touched on the brand's 53-year history.