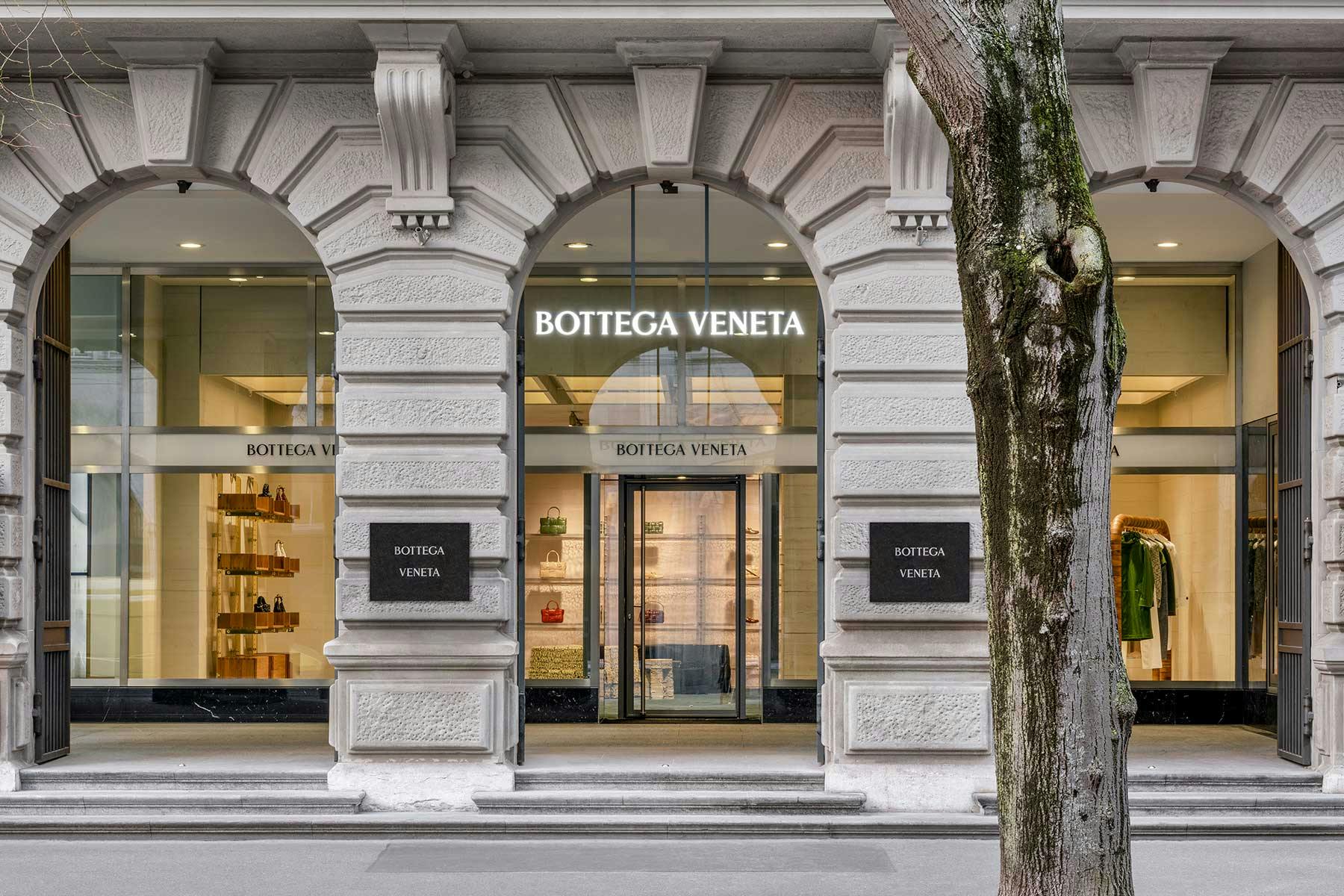 As intentionally quiet as Bottega Veneta is — still no official social media beside the Bottega app! — the humble Italian luxury label always goes big. Without pomp and circumstance, the devil is in the details and no one does details better than Bottega.
The new Bottega Veneta flagship store in Zurich is a worthy example. From the outside, it's classic Bottega: Big windows, unassuming façade, pure come-hither charm. Only those who appreciate a good thing know to venture inside.
And those of taste will be rewarded with a suitably stylish interior of typically understated displays, precious wares delicately stacked atop indulgent wood slabs with gilded hardware to taste.
Banded wooden frames and layered panels wink at Bottega Veneta's legacy of craft — they don't parallel the signature Intrecciato weave that informs much of Bottega's best-sellers but they do recall the time-consuming craft necessary to shape much of the goods bearing the Bottega name.
Elsewhere, a set of low seats are an intentional reference to a titan of Italian design.
Bottega Veneta commissioned in-demand manufacturer Cassina to custom-make seats in homage to Mari Bellini's model 932 Quartet chairs. Anyone can buy Cassina's iteration, of course, but only Bottega can get them made in textiles to match its ready-to-wear collection.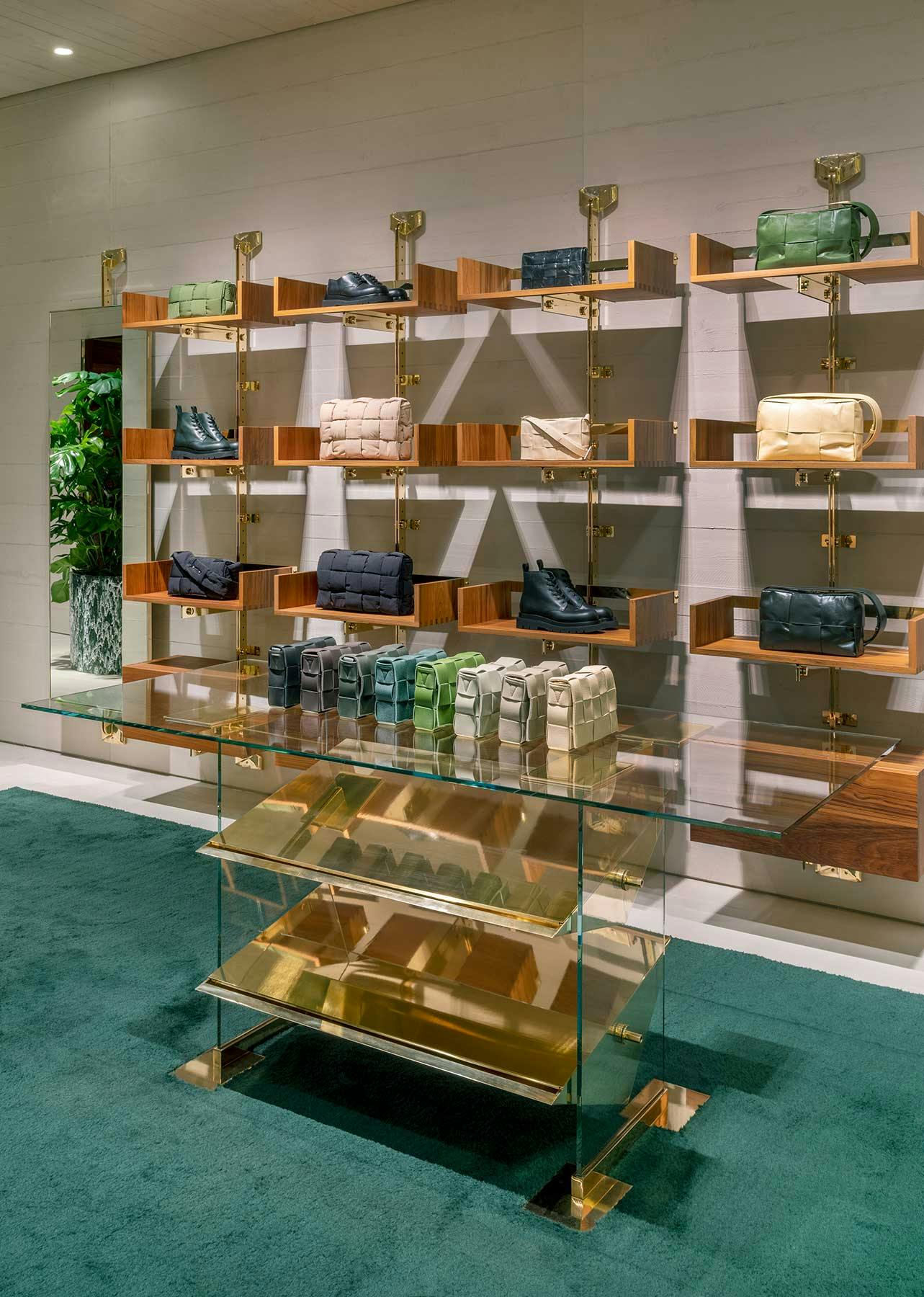 Not immediately obvious at first glimpse to anyone but the most studied of furniture aficionados but that's Bottega for you. It rewards those who appreciate intelligent, studied craft.
Another subtle touch: the geometric shelving creates a hidden "V"-shape in the shadows when hit by the bright overhead lights. The "V" shape is, of course, another Bottega signature and appears throughout the Bottega collections, down to the accessories.
Happy accident or ingeniously subtle detail? Knowing Bottega, I always give it the benefit of the doubt.
Bottega most recently reiterated its dedication to quiet craft in two ways.
Most notably, Bottega introduced another Bottega for Bottega campaign for the Winter 2022 season, supporting local businesses and the craftspeople who operate them.
The same month, Bottega also dipped deep into home goods, introducing a line of top-shelf chairs created with artist Gaetano Pesce, epitomizing the house's ability to bring all sorts of artful goodness within its patient purview.