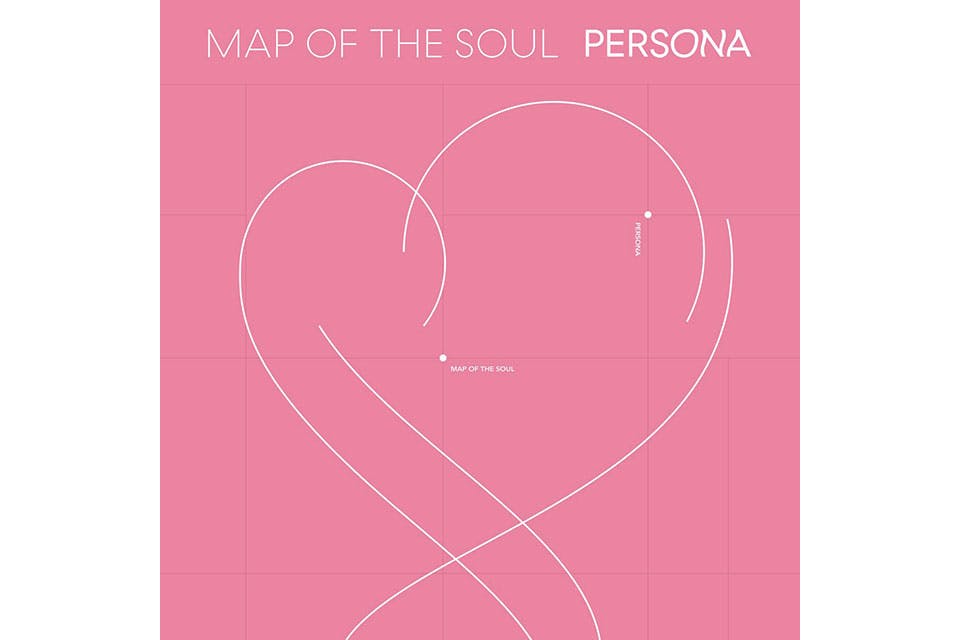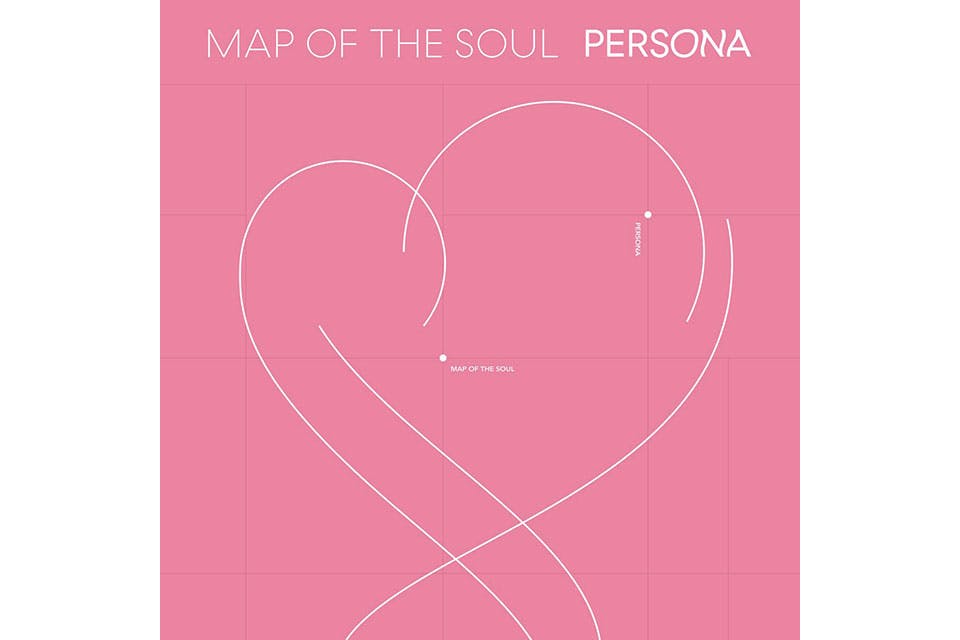 4.0/5.0
Hours before the latest BTS album dropped, #PERSONAWelcomeParty was already trending worldwide, and just minutes after its release, half of the album had already been translated into English by fans on Genius. When a track called "Dionysus" was announced a few days earlier, the BTS ARMY started researching Greek mythology to uncover potential meanings behind this song, all with just one word to go on.
It's almost impossible to discuss BTS without mentioning the fandom and how they've propelled the group to global success on such an unprecedented scale. In the last year alone, Korea's most successful export became the first K-Pop group to ever top the Billboard charts, and US fans have even spent thousands of their own dollars taking out adverts for BTS in Times Square.
Because of this, the latest album from BTS will be a guaranteed success regardless of its actual quality. After all, MAP OF THE SOUL: PERSONA officially surpassed 3 million pre-orders with just one day left before its release. Like Alexis Petridis said last year in his Guardian review of LOVE YOURSELF: TEAR: "The fans have already decided it's a masterpiece and a must-have. Its actual contents are almost beside the point."
Not even One Direction could muster such devotion in their heyday, so it would be easy in theory for BTS to coast a bit with their latest record. K-Pop album cycles move notoriously faster than their Western counterparts and the workload is therefore much more grueling for everyone involved. So far though, BTS have proven that they're up for the challenge, and PERSONA confirms that coasting couldn't be further from their collective mind.
When the band first revealed the name of their latest release, they also gave a surprising shout out to the work of psychologist Carl Jung. This wasn't just an empty gesture either; from the very first track, "Intro: Persona," the influence of his work on self and individuation is threaded throughout the album. For example, the struggles with fame they outline in their first song are par for the course in pop, no matter where the stars in question might come from, but here the group connect these doubts with wider philosophical concerns that relate to personal fulfillment on both an individual and societal scale.
Lofty aims, for sure, but BTS aren't just any boy band. Translated lyrics on this opening track include "Someone like me ain't good enough for music, someone like me ain't good enough for the truth," providing fans with the kind of personal intimacy that other teen-friendly acts rarely deliver, especially with music this polished. Both thematically and musically, "Intro: Persona" is a near perfect way to kick off the album, just like "Boy With Luv" is the perfect lead single to usher in a new era for the band.
Paralleling an earlier song called "Boy In Luv," the group's collaboration with Halsey is perhaps one of their strongest singles yet, bouncing along with a breezy, joyous chorus that perfectly captures why so many people love BTS in the first place. Halsey fans might feel a bit short-changed as this is less of a joint effort and more of a feature, but it's also refreshing to see an American artist benefit from their association with a Korean act for once, instead of the other way round.
"Mikrokosmos" somewhat slows things down with a mid-tempo number that gives the boys' vocals a chance to shine as bright as the stars they're singing about in the lyrics. Picking up again on Jungian themes, the words celebrate our place in the microcosm, explaining that we shine "with 7 billion lights… 7 billion worlds." Such an awe-inspired sentiment could come across as cheesy in less capable hands, but an explosive final chorus and the "na na na" refrain capture a feeling of unity that's more genuine and heartfelt than detractors might expect from a young Korean boy band.
Following collaborations with Nicki Minaj and the aforementioned Halsey, BTS take a left-turn with the next song thanks to songwriting credits from Ed Sheeran. On paper, this unexpected team-up just shouldn't work, but "Make It Right" takes the best, catchiest elements of Sheeran's music without sacrificing the group's identity in any way. The result is a hypnotic, harmonious contender for best song on the album, and with those vocals swirling around in your head, you really will believe BTS when they say they "can make it right."
"Home" mixes things up yet again with a smooth ode to the ARMY, winning over yet even more fans thanks to some of the album's most memorable raps and American-style R&B vibes from the late '90s. It's not until the sixth and penultimate track that BTS finally unleash the might of one of their signature ballads. Yet again, the band break through international barriers with the title "Jamais Vu," a French phrase that means "never seen." While this one is less immediate than some of their most popular love songs, the intricate themes explored here confirm once more that BTS aren't just a regular pop band in the traditional sense.
You'd be forgiven for assuming that PERSONA would end on such a melancholic note, but then "Dionysus" comes along and smashes those preconceptions entirely with one last song. Leaning harder than ever into their hip-hop tendencies, BTS go wild here with a stark reminder that K-Pop has always been at its strongest when it bridges rap and sung vocals together. Honestly, the pursuit of hedonism has never sounded so good.
Around the three minute mark of this final track, RM seductively asks if we're "ready for this," and it's not just the manic last verse he's referring to either. If LOVE YOURSELF: TEAR was the album that announced BTS on an international scale, PERSONA will be the one that proves they're an artistic force to be reckoned with outside of their devoted fandom.
Beyond the floppy hair and synchronized dance moves, BTS are one of the most versatile acts smashing records on the charts right now, veering between sugary vocals, hard-hitting raps and philosophical musings even faster than RM can spit. Because of this, the fans probably decided that PERSONA is a masterpiece and a must-have long before it actually came out. However, in this case, the actual contents of the album back this up entirely, managing in just seven tracks what plenty of other bands fail to achieve throughout their entire career.
BTS' 'MAP OF THE SOUL: PERSONA' is available to buy or stream. For more of our album reviews, head here.