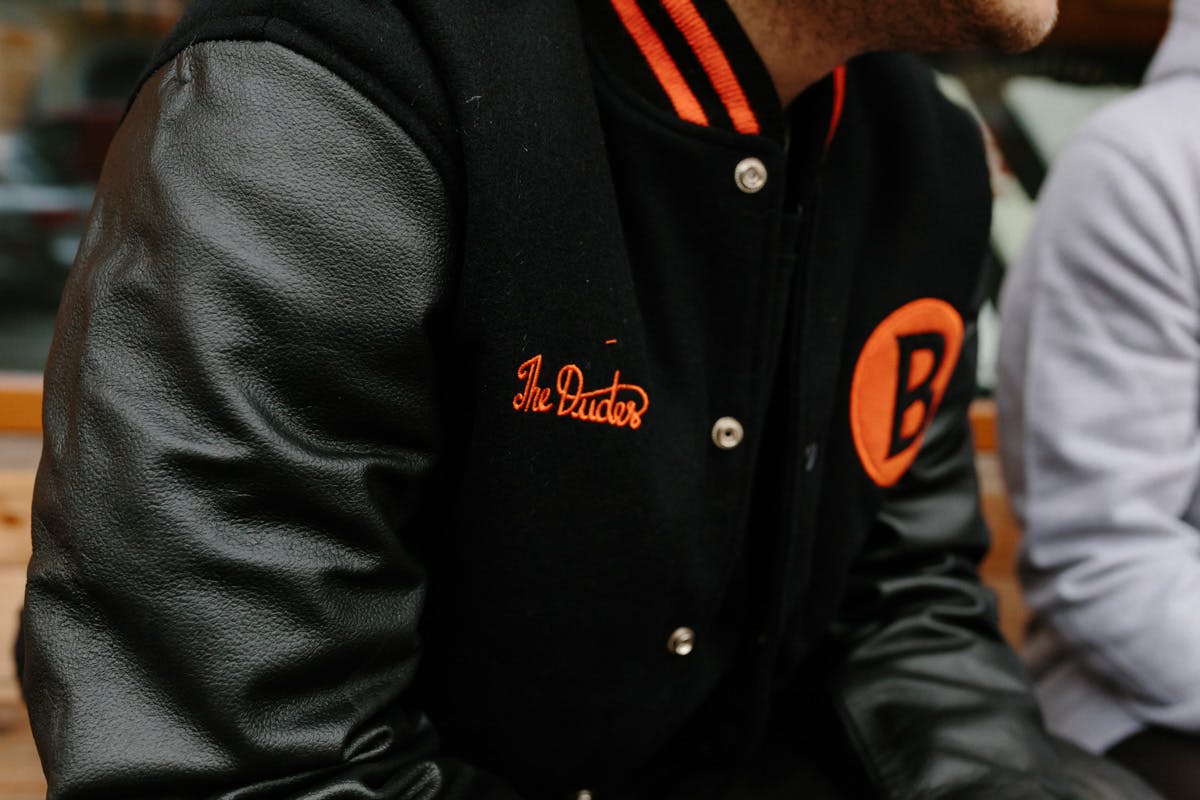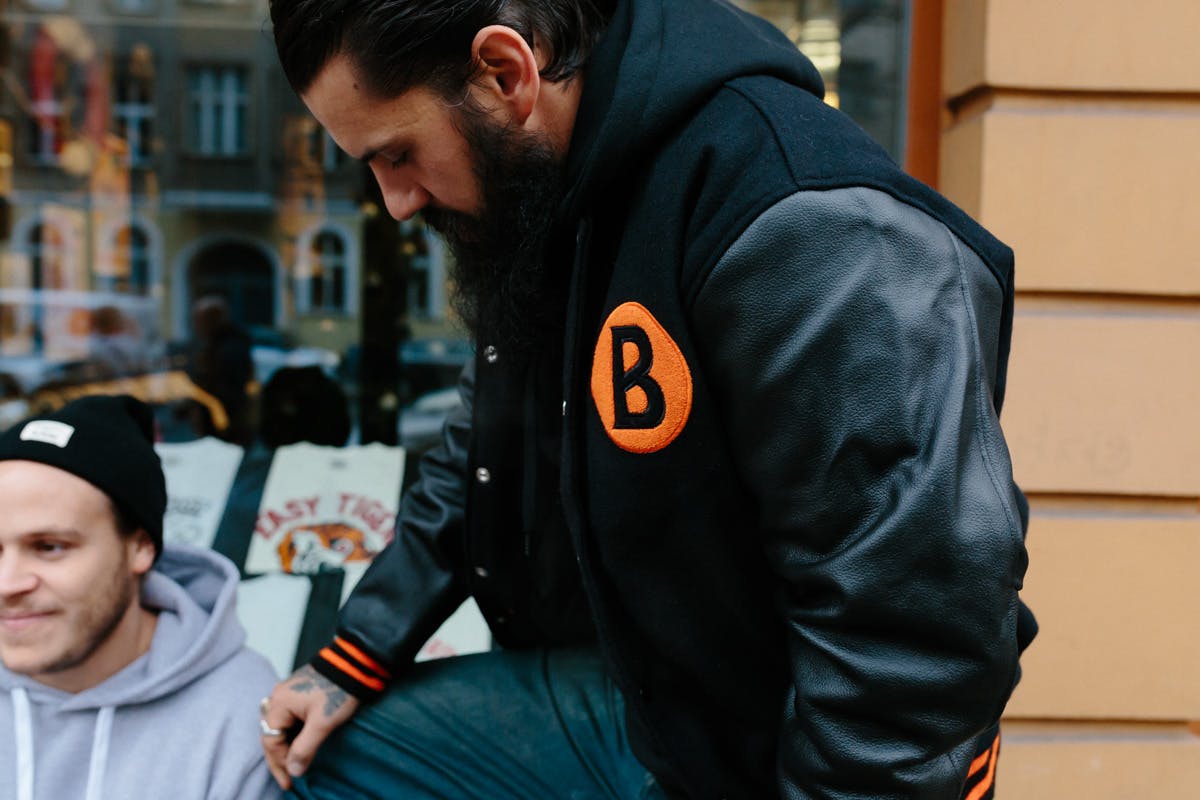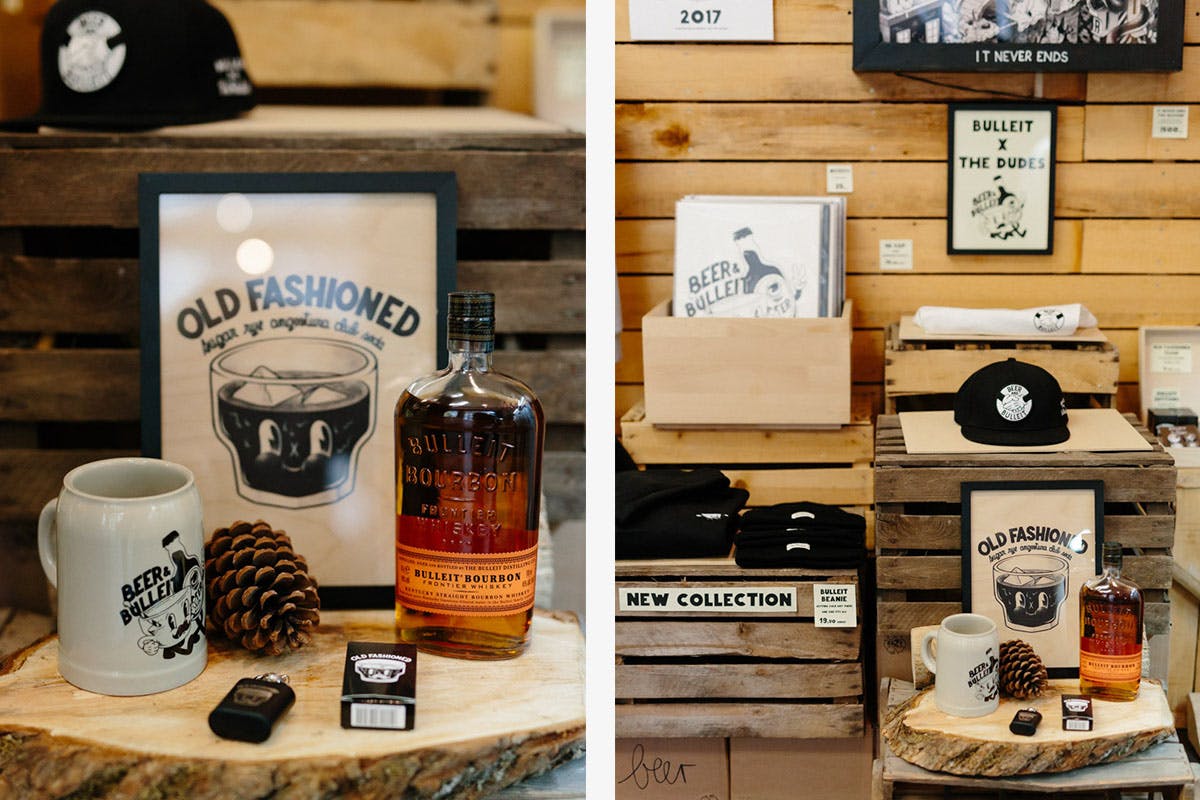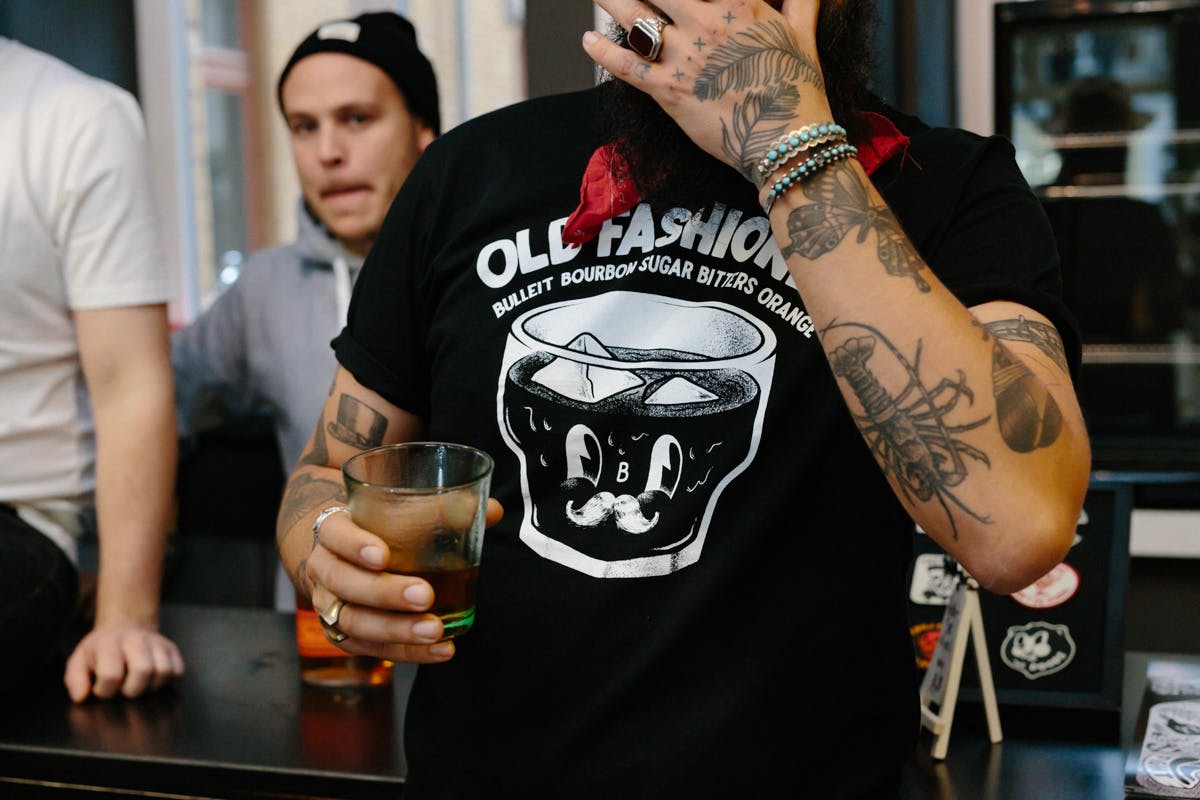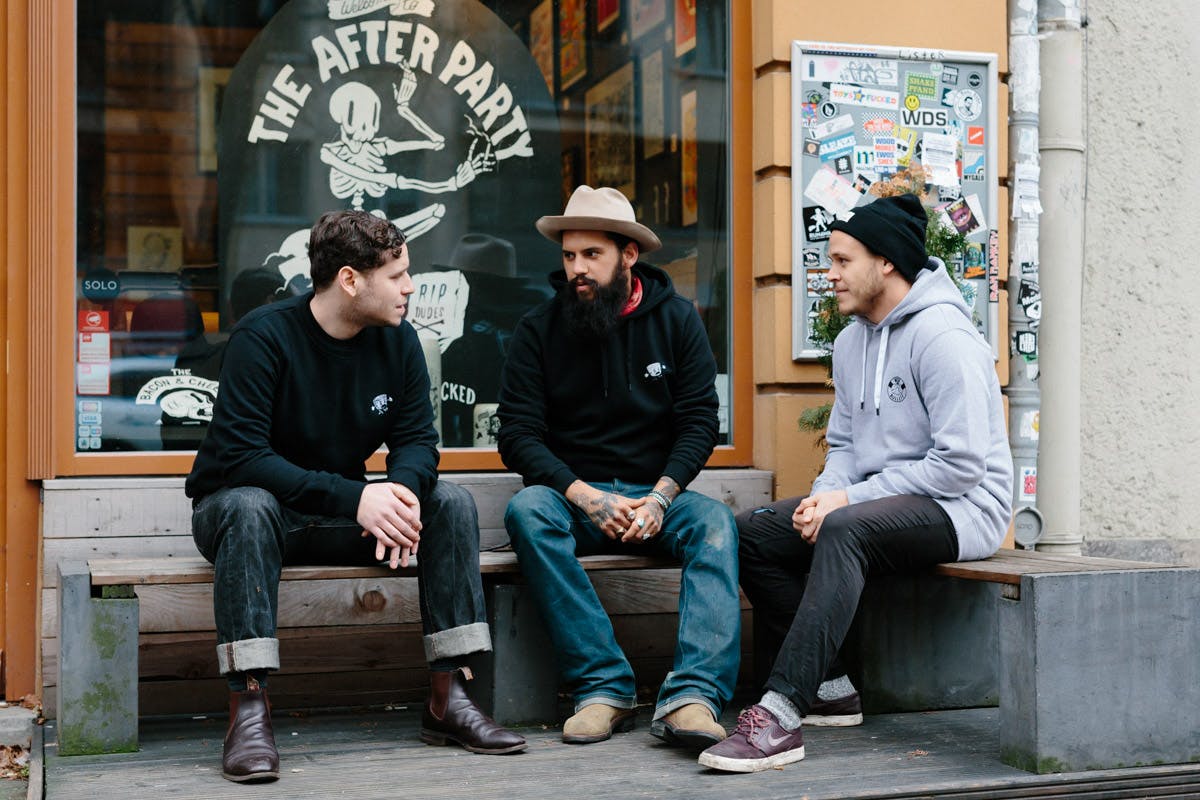 Few things satisfy in the same way quality food and drink does which is why Bulleit Whiskey and The Dudes have been exploring the culinary relationship between both for a while. Now, the two brands have come together on a new collection that should satisfy more than just the taste buds.
In their latest joint escapade, they've designed a Bulleit x Dudes collection sharing a mutual appreciation for one another's brand and craft. The range features unique products such as a mug, patches, stickers, prints and a hip flask, alongside clothing including T-shirts, sweats, hats and a bomber jacket.
The Dudes opened a deli in Berlin's Kreuzberg district in 2015 and first worked with Bulleit soon after on various events including the Pure & Crafted Festival. During the summer of 2016 the brands joined forces once again on the Bulleit Summer Break, a summer festival event bringing together designers, craftspeople and entrepreneurs like Flore who you can see in the pictures above with his team from Roamers.
The Bulleit x Dudes collection is available from The Dudes now via the link below.